Back
Blogs
I am destiny's child
By Chanchal K M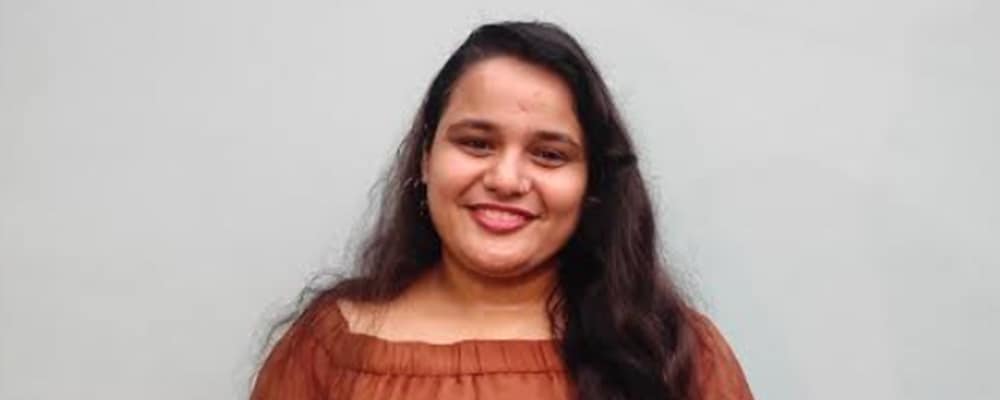 The transition from being a student to becoming a professional is a big jump. Interviewing for and finding a job can be a challenging process even though I was a good student throughout my college. Navigating the highly competitive market, staying current, and keeping positive throughout the process was overwhelming and at times, depressing. Added to this was the fact that I had graduated with a Bachelor of Computer Administration, while employers preferred engineering graduates.
The day – February 4, 2019, was one such challenging day of my life. I had been through a pool of campus placements and to my utter disappointment, I got rejected. Adding to the fact, that this was not the first time I got rejected for a job, further dented my confidence and added to the cloud of depression hanging around me. Somehow, I picked myself up again and consoled myself in the knowledge that while rejection is tough and sad, it is still not the end of the road.
I gathered my confidence and faith in myself and prepared to face the next day. Waking up early and taking the bus with my friends, I started my journey that day with high ambition. I walked in with the same attitude and guess what, the interviewer liked the way I presented myself and my confidence, accompanied with knowledge. The moment I stepped out of the interview room, I knew that was the beginning of my Infosys journey. Destiny had reserved the best for me.
In November 2019, I began my training at the Infosys Mysore campus and was fortunate to complete this process before the outbreak of the pandemic. Having a limited background in technology and coding in the wake of shifting to remote working made me anxious about navigating through a new organization and new skills required for projects. After the training, I was assigned Infosys ServiceNow practice and within no time, I got further enrolled into CIS New Horizon training – specialized six-week training designed for ServiceNow programs. I was able to learn ServiceNow, Scripting, ITSM, Agile methodologies, information security awareness, scrum practices, Rad Hat administration, networking, and more.
This also led to a certification in ITIL Foundation, Integral Agile, and ServiceNow. I was also exposed to behavioral training in agile mindset, client orientation, business communication, and telephone and video etiquettes as these training are needed to navigate the new normal of remote working. It made me feel more knowledgeable and prepared for taking on the rigors of my new role. I love the learning atmosphere at Infosys and the support that I receive from my team and even beyond – anyone you ping is ready to help. Nothing is more important for a new professional than good mentorship and support. The environment is the best part of working at Infosys, coupled with the freedom to learn.
My journey from being apprehensive about my technical skills to having complete confidence is has been possible because of my manager and my team. The new Chanchal that has emerged from this journey is a testament to that. I want to keep growing my knowledge and skills to build what's next at Infosys. I also want to try to create the same enabling environment for others which I enjoy, so we can all navigate further together. I would like to let those struggling and in doubt know that it's not the end of the world. As John Lennon said, "Everything will be okay in the end. If it is not okay, it's not the end." My biggest achievement is my journey at Infosys and I am proud to be an Infoscion! I wish the company a happy 40th anniversary.