ENVIRONMENT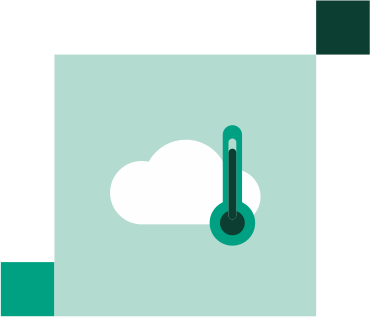 Climate change is a significant challenge of our time. Unchecked, climate change threatens not only the environment, but also the health and wellness of communities and businesses everywhere.
Infosys is carbon neutral for fiscal 2020 across all emissions. We reduced our energy consumption significantly with our energy efficiency measures, green buildings and use of renewable energy, and implemented carbon offset projects in the community to achieve this goal.
Reducing carbon emissions
We began our climate action journey in 2008 and in 2011, long before the Paris Agreement was born, made a voluntary commitment to become carbon neutral. Since then, we have worked diligently towards this goal and built our carbon neutral program on three pillars – energy efficiency to reduce emissions, renewable energy to avoid emissions and carbon offsets to mitigate any remaining emissions. We are proud of some of the most energy efficient campuses in the world. We have reduced our per capita electricity consumption by over 55% since 2008. Infosys is the first Indian signatory to the RE100 global campaign and is transitioning to renewable energy for all its electricity needs. In fiscal 2020, 44.3% of the Company's electricity across its India operations came from renewable energy sources. We have also invested in 60 MW of solar PV capacity.
We have successfully developed a portfolio of community-based carbon offset projects. These projects are designed focusing primarily on socio-economic development of rural communities and contribute to 11 UN SDGs. These projects are not only addressing climate change, but also benefitting 102,000+ rural families.
We are carbon neutral for fiscal 2020, across all emissions, 30 years ahead of the timeline set by the Paris Agreement. In fiscal 2020, the total carbon footprint of Infosys stood at 290,909 tCO2e1, after accounting for energy efficiency measures and renewable energy usage. This included 15,344 tCO2e of Scope 1 emissions, 124,063 tCO2e of Scope 2 emissions, and 151,502 tCO2e of Scope 32 emissions. Infosys has used an equivalent volume of carbon offsets from its own carbon offset projects to make its fiscal 2020 emissions net zero. In accordance with accepted procedures, Infosys will retire 314,685 tCO2e of offsets including 23,776 tCO2e to account for de-minimus3 emissions, from its Gold Standard Registry account for carbon offsets.
Offering clean technology solutions
Infosys campuses serve as 'living labs' for clean tech adoption. As a key pillar of our climate change mitigation strategy, we offer clean technology to clients to help them reduce their carbon footprint and overall environmental impact. We have implemented various solutions for our clients in manufacturing, pharma, utilities and service industries. Our efforts are organized around the twin objectives of: developing products and solutions that are cleaner; and improving underlying processes through the effective use of advanced technologies like Internet-of-Things (IoT), Artificial Intelligence (AI) and robotics.
On the whole, we have set new standards in the industry for operational efficiency and consistently raised the bar for all stakeholders – consultants, vendors, Original Equipment Manufacturers (OEMs), peers and government agencies – through our climate change efforts.
1Includes Scope 1 & 2 emissions and business travel, employee commute, and transmission and distribution losses in Scope 3 emissions
2Emissions associated with capital goods, although reported in our annual sustainability report, are not included for carbon neutrality; our capital goods come mostly from large corporations and, as a retail consumer, we do not have any control or influence in reducing these emissions.
3This represents a group of sources with very low emissions that add up to 23,776 tCO2e. These emissions are not individually reported
Journey To Carbon Neutrality
2008
1st carbon footprint reporting
2009
Eco-clubs formed to engage employees on sustainability
2010
Initiated large scale water saving efforts across campuses
2011
Carbon Neutral commitment at UN
2012
1st commercial building in India with Radiant cooling technology
2013
Among top 25 in the 'Caring for Climate' initiative by UNGC/UNEP
2014
International Ashden award for sustainable buildings
2015
1st Indian company to join the global RE100 campaign
2016
6.6 MW Solar farm in Infosys Hyderabad Campus
2017
Announced the internal carbon price
2018
European patent for Infosys developed radiant cooling system
2019
'UN Global Climate Action' Award
2020
Infosys is Carbon neutral
Infosys wins UN Climate Action Award
Recognized in 'Climate Neutral Now' Category at COP25 in December 2019, for our carbon neutral program, we became the first Indian corporate to receive the award.
---
Global leader in corporate climate action, recognized by CDP
We have been leaders on CDP for 4 years in a row.
---
Infosys carbon offset project recognized as best initiative for environmental responsibility
Our 'clean cooking initiative' was recognized by the Asset Corporate Award, the longest-running ESG award in Asia.
---
Consistently reducing electricity consumption
While the number of employees in India increased by 166% between 2008 and 2020, there was only a 20% increase in the absolute electricity consumption over the same time period.
---
102,000+ rural families continue to benefit from our carbon offset projects
With these projects, we aim to fulfil twin objectives of climate action and create a positive impact on rural communities. Projects include efficient cookstove installations, biogas projects and rural electrification.
---
25+ million sq ft green building space created across India campuses
Our offices are certified with the highest level of green building certification (LEED Platinum/GRIHA 5-star). Infosys' Pune campus is the world's largest3 LEED-certified Platinum-rated campus.
---
Infosys joined Climate Pledge
The Pledge4 aims to meet the goals of the Paris Agreement on climate change 10 years ahead of schedule, by 2040.
4 In the existing buildings category
5 Co-founded by Amazon and Global Optimism
Ambitions 2030
Maintaining carbon neutrality across Scope 1, 2 and 36 emissions every year

Engaging clients on climate actions through our solutions

Reducing absolute Scope 1 and 2 GHG emissions by 75%7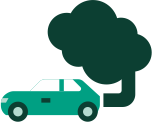 Reducing absolute Scope 3 GHG emissions by 30%8
6Business travel, employee commute, and transmission and distribution losses
7Corresponds to 75% renewable energy usage globally. This will be measured annually against business-as-usual scenario.
8Measured against 2020 baseline