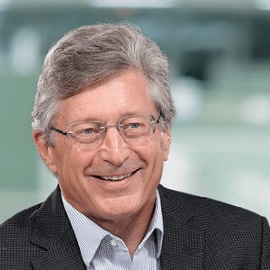 Prof. John W. Etchemendy
Independent Director
John W. Etchemendy is the Provost of Stanford University and Patrick Suppes Family Professor in the School of Humanities and Sciences.
Professor Etchemendy is also a faculty member of the Symbolic Systems Program and a senior researcher at the Center for the Study of Language and Information (CSLI). He has received the Dean's Award for Excellence in Teaching (1988), and the Bing Award for Excellence in Teaching (1992). In addition, he is also the recipient of the Educom Medal for leadership in the application of technology to teaching. Professor Etchemendy received his B.A. and M.A. in Philosophy from the University of Nevada, Reno. He earned his doctorate in Philosophy at Stanford University. He served on the faculty at Princeton University for two years before joining the Department of Philosophy at Stanford as a faculty member.
Professor Etchemendy is the author of numerous books and articles on logic, some co-authored with several close collaborators. He has been co-editor of the Journal of Symbolic Logic and is on the editorial board of several other journals.