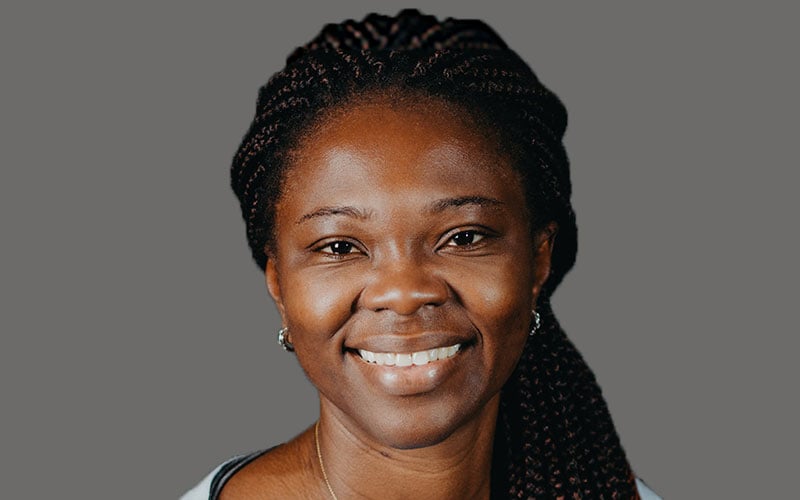 Fumbi Chima
CITO and Board Member, BECU
With more than 25 years of leadership and technology experience in both the retail and financial sectors, Fumbi Chima currently serves as BECU's executive vice president and chief information and transformation officer.
As CIO of Washington's largest credit union, Fumbi is responsible for leading the organization's technology strategy, information security and IT operations for its more than 2,600 employees. She is also committed to ensuring BECU's more than 1.3 million members have secure, seamless access to their accounts – online and in-branch, using leading edge technology.
Prior to BECU, she served as chief information officer at adidas in Germany, where she led a customer-centric digital transformation, creating and operating an agile digital foundation. Before joining adidas, Fumbi served as CIO for several other global organizations, including Fox Network Group, Burberry, Walmart Asia's business operations and American Express' global corporate technologies. She is experienced leading digital and organizational transformations, and driving business outcomes through the use of technology and digital solutions.
In addition to technology, Fumbi's background showcases a dedication to diversity, women's empowerment and inclusion. She is experienced in building high-performing and diverse cultures in Fortune 500 and signature brands. In her previous role, she developed mentoring opportunities for women in science, technology, engineering and mathematics (STEM). Currently, she serves on the corporate boards for Africa Prudential and Work & Co, holds advisory roles for SAP Executive Advisory and Apptio EMEA Advisory, and is on the board of Women at Risk International Foundation. Fumbi is also a sought-after speaker on topics ranging from the CIO's role in the executive suite to making digital part of an organization's culture.
Fumbi holds a Bachelor's degree in Politics and Philosophy from The University of Hull, U.K.