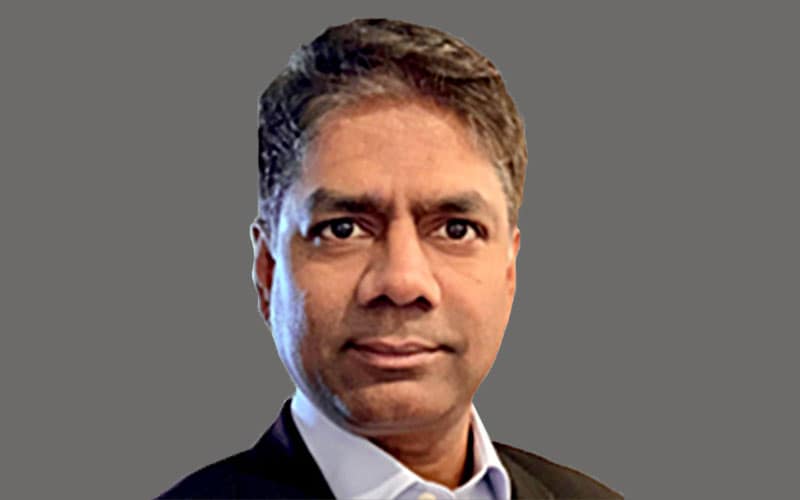 Kannan Amaresh
Senior Vice President & Global Head – Insurance
Kannan has over 25 years of professional experience across the U.S, Canada, UK, Europe & India. He is a key member of the Senior Executive Leadership & Management Council at Infosys. As an SVP and the Global Head of Insurance at Infosys Ltd, he has the executive responsibility for all client relationships and new client acquisitions in the Insurance sector. He brings a deep appreciation of the business, business processes and the usage of technology solutions to help clients in addressing their underlying business challenges and executing digital transformation programs.
In addition, he is an established thought leader in the industry, with a particular focus on Risk Management, Corporate Banking and Asset Management. Over the years, he has developed an interest in the adoption of newer technologies in business models. He is also an inventor, with a patent pending in the U.S. for his seminal work on "Predicting Financial Impact of Business Framework."
He has been with Infosys since June 2000, initially as the Head of Consulting for Infosys' BFSI division; followed by a 10-year stint in the United Kingdom managing Key Strategic Accounts and New Markets for Banking & Financial services practice. Since Jan 2018, Kannan has taken on the role of Global Head for Insurance Practice. Global Insurance Practice focuses on all clients such as Insurance Carriers, Brokers, MGAs, Exchanges providing a variety of services including Digital Transformation, Energizing the CORE, AI & automation with specific domain expertise. Global Insurance Practice is $800M+ revenue strong with over Top 30 Insurance players across Europe and North America.
Kannan is an avid networker and a frequent speaker at various industry and community events and is a member of the Institute of Chartered Accountants. Kannan's prior employers include Standard Chartered Bank, GE Capital TFS, Larsen & Toubro, AF Ferguso & Co.