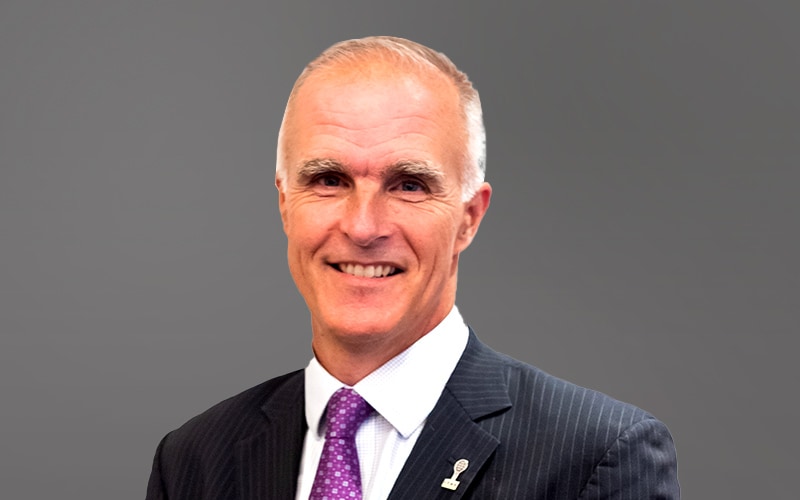 Todd Martin
CEO, International Tennis Hall of Fame
Todd Martin is the CEO of the International Tennis Hall of Fame in Newport, R.I., a position he has held since September 2014. The International Tennis Hall of Fame is a 501 (c)(3) non-profit organization with a mission to preserve and promote the history of tennis and to celebrate its champions, thereby serving as a vital partner in the growth of tennis globally.
As CEO of the Hall of Fame, Martin has oversight of the extensive development efforts to support the mission and the operation of a world-class tennis museum and tennis club, a National Junior Tennis & Learning (NJTL) chapter called TeamFAME, the annual Hall of Fame Enshrinement festivities, an ATP World Tour event, and a robust calendar of public and private events locally and at tennis events around the world. Martin is responsible for the Hall of Fame's buildings and grounds, a 7-acre site built in 1880 which is a National Historic Landmark. In addition to his role as CEO, Martin has served as Tournament Director of the Hall of Fame Open, the only ATP World Tour event in the Northeast and the only pro grass court tournament in the Americas.
Martin is retired from the ATP World Tour, where he was a top-ranked player in the 1990's and early 2000's. He achieved a career high ranking of world No. 4, reached the finals at the US Open and the Australian Open, and was a member of the United States Davis Cup team that won the championship in 1995.
Since retiring from the ATP World Tour in 2004, Martin has remained highly engaged in the tennis industry. He served three terms as a Director at Large on the USTA Board of Directors, from 2011 through 2016 and currently serves as Chairman of the International Committee. Martin serves on the Board of Directors for the Tennis Industry Association, and he is on the Oracle US Tennis Awards Advisory Council. In 1993, he launched Todd Martin Youth Leadership, in his hometown of Lansing, Michigan that serves at risk youth and provides tennis, education and leadership programming. Previously, Martin coached Novak Djokovic and Mardy Fish.
Todd graduated from Northwestern University, where he played varsity tennis for two seasons (1988-90), leading the Wildcats to a Big Ten championship.