Infosys Foundation Donates Buses to Bal Bhavan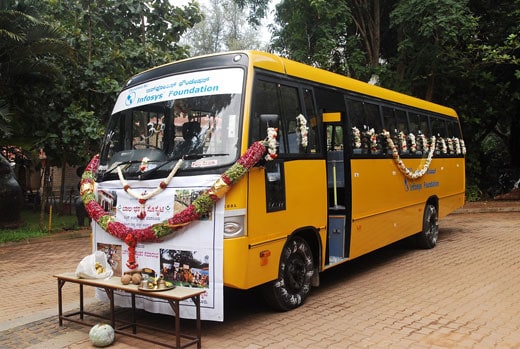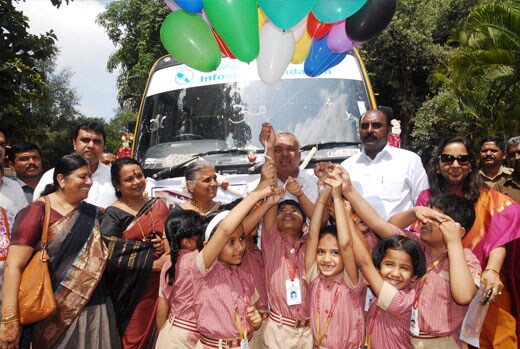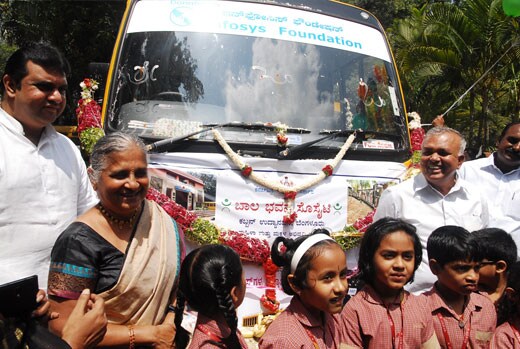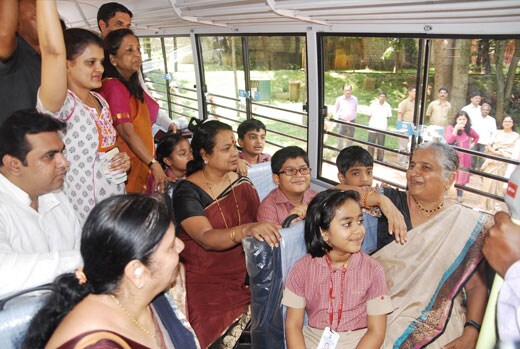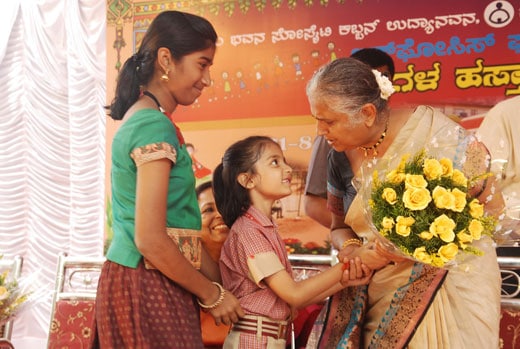 Infosys Foundation, the corporate social responsibility (CSR) arm of Infosys, today announced that it will be donating four 40 seater buses to Bal Bhavan. The Foundation donated the first bus to Bal Bhavan at a function in Bangalore today. The key was handed over by Dr. Sudha Murty, Chairperson, Infosys Foundation to Dr. Amita Prasad, Principal Secretary, Women and Child Development. The rest of the buses will be donated to Bal Bhavan in Udupi, Bidar and Dharwad.
Shri R. Roshan Baig, MLA, Minister for Infrastructure, Minister for Tourism and Haj, Government of Karnataka presided over the function. Shri Ramalinga Reddy, Honorable Minister for Transport, Government of Karnataka, Smt. Umashree, Honorable Minister Women & Child Development, Kannada & Culture, Government of Karnataka, Shri P C Mohan, Member of Parliament, Bangalore Central and Shri. Pramod Madhwaraj, Honorable Member of Legislative Assembly were the Chief Guests of the function.
Established in 1996, the Infosys Foundation drives initiatives to address issues of hunger and poverty, as well as promote health, education, arts, and rural development. The Foundation has been involved in the construction of 2,300 houses for flood victims in North Karnataka and close to 10,000 toilets in the backward districts of the state. It has established 60,000 libraries and has donated more than 1.2 crore books to school libraries across rural India. The Foundation also facilitates vocational training to help the destitute earn a livelihood and live with dignity.