Infosys and ATP win European ISG Paragon award
GAME.SET.IMAGINATION.
Infosys and ATP (The Association of Tennis Professionals) was recently awarded the 2016 European ISG Paragon award in the category, Imagination: Rewarding creativity and entrepreneurial spirit in helping organizations future-proof businesses and better serve customers.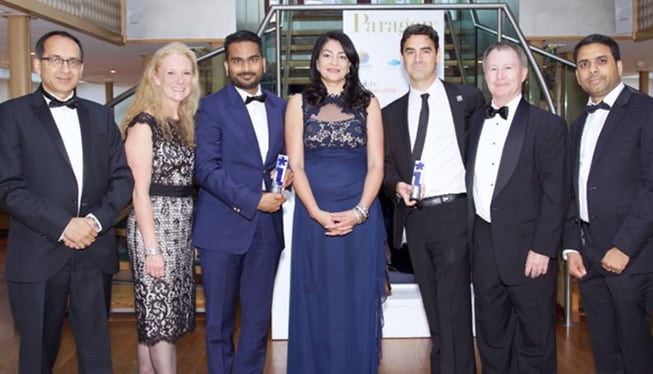 The winners were announced on June 30 during an award ceremony in London that was a part of a gala event hosted by the Information Services Group (ISG), a leading technology insights, market intelligence and advisory services company that brought together industry leaders to celebrate excellence in outsourcing. The Paragon Awards™ program honors organizations for their innovative contributions to the continuing evolution of the outsourcing industry, emphasizing the importance of adopting new approaches in an ever-changing marketplace.
The journey so far
In September 2015, Infosys and ATP set out to reinvent the tennis experience and in the past nine months, the two organizations together have been able to wow the players, fans and now, the industry experts.
It all started with a simple question – What data do you have?
ATP had historical data from multiple sources, including match results, scores, chair umpire, Hawk-Eye and video. There was no single consolidated view of this data.
Leveraging this historic data to provide new and exciting insights to fans using the Infosys Information Platform (IIP), ATP has been able to increase their fan engagement as well as traffic to the website. ATP has also been able to provide the media with much richer insights and analyses into the game, which directly influence fan experience as they consume tennis content on the TV, newspapers and the internet.
Key highlights of the partnership
Transforming the tennis experience for one billion tennis fans, over 2000 ATP Tour players, coaches, media, business CXOs and analysts
Data-to-insights solution in 25 days for the Barclays ATP World Finals leveraging MANA (now part of Infosys Nia) for Data, with IIP studying 12 million data points
Re-imagining tennis statistics and creating new ATP Stats Leaderboards™ that measure the best-performing players in three key categories – serve, return and under pressure – as well as player ratings to reveal which ATP World Tour stars are the best in these crucial fields and how they stack up against their peers by studying 25 years of match data for every point played since 1991
Predictive analytics by combining 52 weeks' worth of metrics and slicing it up based on various surfaces
To know more about how we're Smashing Data and Acing Insights, click here.