Infosys and PGIMER, Chandigarh, sign MoU to develop remote patient monitoring solution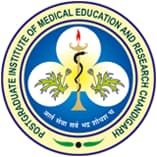 Chandigarh – September 01, 2016: Infosys has signed a Memorandum of Understanding (MoU) with Postgraduate Institute of Medical Education and Research (PGIMER), Chandigarh, a premier medical institution of the Government of India, to develop an Anesthesia Information System to help hospitals transform patient care experience and streamline operations.
This system will include a Remote Patient Monitoring Solution which will collect data from multiple medical devices (mainly Vital Signs Monitors, infusion pumps and Ventilators) in operation theaters, which can be monitored and analyzed remotely. The information from these devices can be accessed through a Web or desktop application, enabling doctors and healthcare providers to effectively visualize a patient's health parameters from a physically distant location.
The Anesthesia Information Management System (AIMS) being developed is a specialized form of an electronic health record (EHR) system that will allow automatic and reliable collection, as well as storage and presentation of patient data during pre-operative, intra-operative and post-operative periods. The development and deployment of AIMS at PGIMER will be done in five stages and will cover the cardiac, pediatric and advanced trauma departments among others. As part of this engagement, Infosys will conceptualize the entire project and manage the development of the solution.
Dr. Yogesh Kumar Chawla- Director, PGIMER, Chandigarh
"We are excited to partner with Infosys for its engineering expertise to build this remote patient monitoring solution. It is another step towards digital India. It will help us in fulfilling our mission of providing high quality patient care."
Dr. GD Puri, Prof and Head, Department of Anesthesiology and Intensive Care, PGIMER, Chandigarh
"The solution will allow anesthesiologists to access necessary patient information needed for future management, administration, quality assurance, and research purposes. It will help the anesthesiologists focus on more critical aspects of patient care and hence increase patient safety. This project is also in line with our PM's dream of Make in India and Digital India."
For further information, please contact:
Asia Pacific
Sarah Gideon
Infosys, India
+91 80 4156 3998

EMEA
Paul de Lara
Infosys, UK
+44 2075162748

Americas
Pilar Elvira Wolfsteller
Infosys, USA
+1 (510) 944 4596