Infosys Wins NASSCOM Digital Skills Awards at NASSCOM HR Summit 2017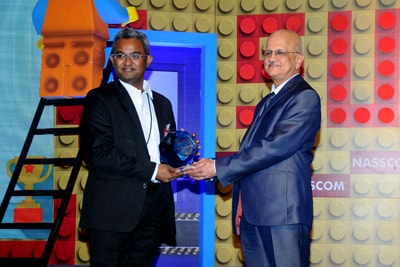 Infosys was a winner of the NASSCOM Digital Skills Awards at the NASSCOM HR Summit 2017. This award recognizes the initiatives undertaken by technology firms to develop digital capabilities among the existing and future workforce. Nasscom evaluated 50 firms across several parameters such as leadership involvement, infrastructure (learning platforms), training content and return of investment (internal & business) among others. Infosys was recognised for its efforts in institutionalizing digital capabilities within the workforce and creating programs on domain and emerging technologies for future needs through the Infosys Digital Academy.
Infosys' digital capability development program is centered round the concepts of Renew (core business) and Innovation (new business) and fosters a culture of creativity and purpose, in line with the Company's strategy of continuous learning and education.
To know more about our digital offerings, please visit http://www.infosys.digital/