Infosys Recognized as 'Best in Class' in 6 RADARs by PAC in Germany in 2022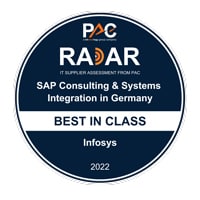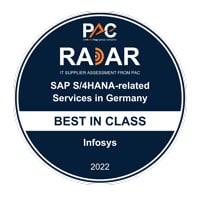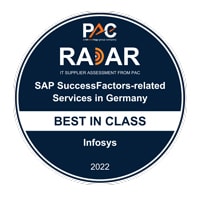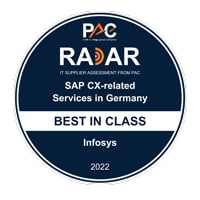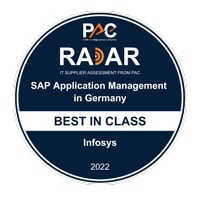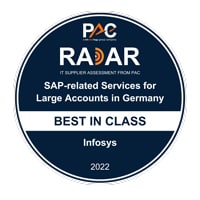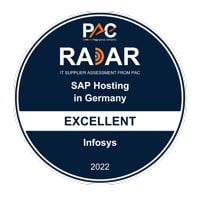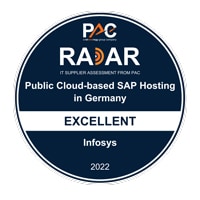 The PAC RADAR is protected by Pierre Audoin Consultants (PAC) GmbH's copyright. PAC evaluates and compares providers' strategies, development, and market position, in addition to their performance and competencies within specific market segments. Each PAC RADAR focuses on a specific IT market segment. The report evaluates up to 20 leading providers per segment.
Infosys has been positioned as 'Best in Class' in 6 RADARs and 'Excellent' in 2 by PAC in their PAC RADAR "Leading Providers of SAP Services in Germany 2022" report. This rating positions us as a leading player and a strategic partner for our clients to accelerate their digital and cloud journey to become a truly live and intelligent enterprises.