Infosys recognized as "Best in Class" under major analyses in PAC RADAR 2019
Major recognition for Infosys in Germany and Switzerland under PAC RADAR 2019!
teknowlogy | PAC a renowned research brand in DACH region, has recognized Infosys as "Best in Class" in four crucial analyses in their PAC RADAR "Leading provider of SAP services in Germany and Switzerland" 2019 report. The report evaluated 17 service providers across 170 criteria and positioned them under nine different analyses based on their strengths and weaknesses.
This recognition is an evidence of our stronghold in Germany and Switzerland regional markets. The rating positions us as a leading player and a strategic partner in our clients' digital transformation journey. With our innovative offerings, powered by cutting edge technologies we help deliver the right business value to our customers and enable them to be an intelligent enterprise.
Report highlights
Report recognizes Infosys as:
"Best in Class" in SAP Consulting and System Integration in Germany
"Best in Class" in SAP Consulting and System Integration in Switzerland
"Best in Class" in SAP C/4HANA-related Services in Germany and Switzerland
"Best in Class" in SAP S/4HANA-related Services in Germany and Switzerland
Register to Download the Reports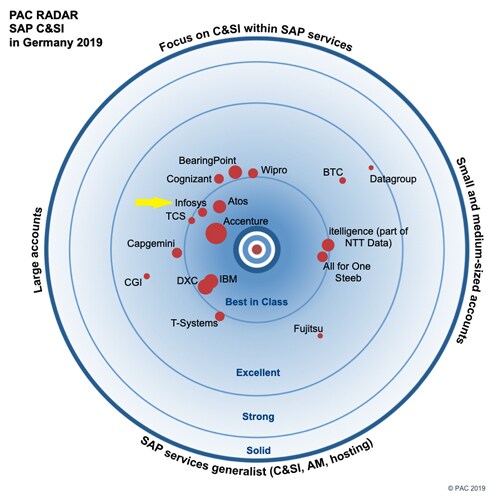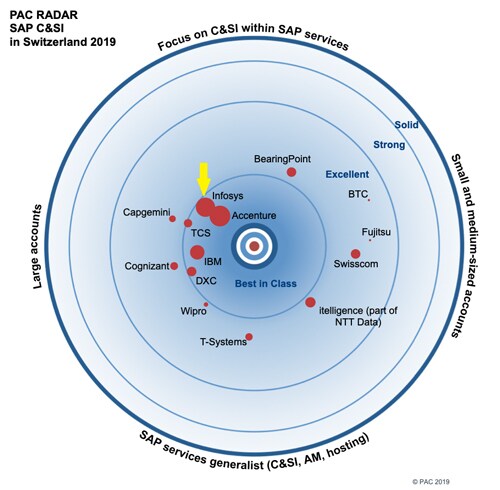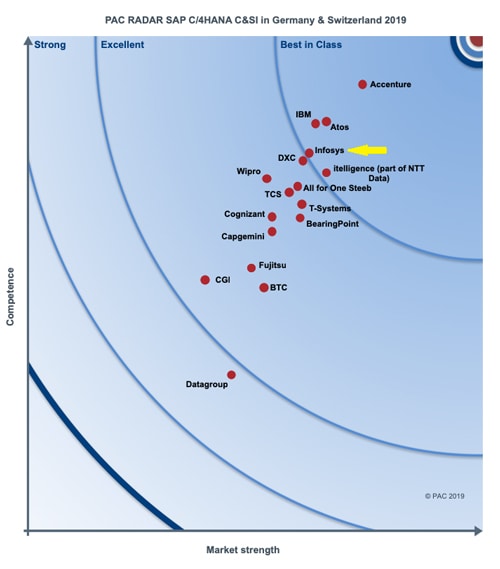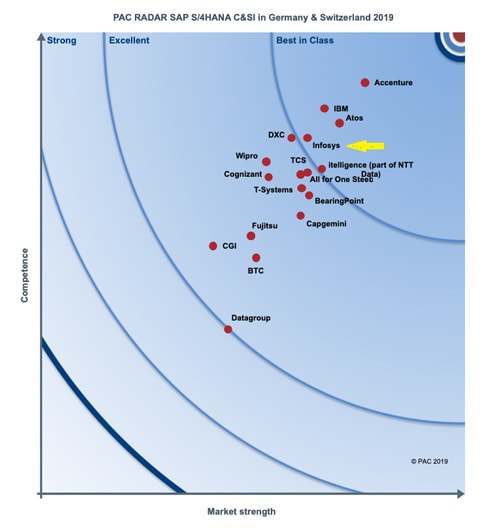 Related reading