Infosys is a Leader in NelsonHall NEAT on Quality Engineering Services
In the vendor evaluation for Quality Engineering Services by NelsonHall, Infosys has been positioned as a 'Leader'. Along with the 'Overall' market segment, we have been recognized as a 'Leader' in the 'AI Testing Capability', 'Continuous Testing Capability' and 'UX Testing Capability' market segments. NelsonHall's Vendor Evaluation and Assessment Tool (NEAT), which analyzes the performance of vendors offering quality engineering services, conducted its analysis this year with a specific focus on AI testing, continuous testing, and UX testing.
Key strengths that make us a Leader include:
Overall: Infosys has accelerated its portfolio effort on cognitive and testing, both identifying use cases for accelerating testing and testing AI and RPA
AI and testing: IVS has expanded its AI-based analytics portfolio of offerings to data model testing and Explainable AI. We think both offerings still have the potential for further work and depth. Yet, we think Infosys is investing ahead of the curve in these areas and is creating automation
RPA: Business process automation testing, chatbot testing, and RPA use cases. Infosys has advanced significantly in these three areas. Also, the company is one of the few vendors creating accelerators for complement RPA tools for functional testing projects.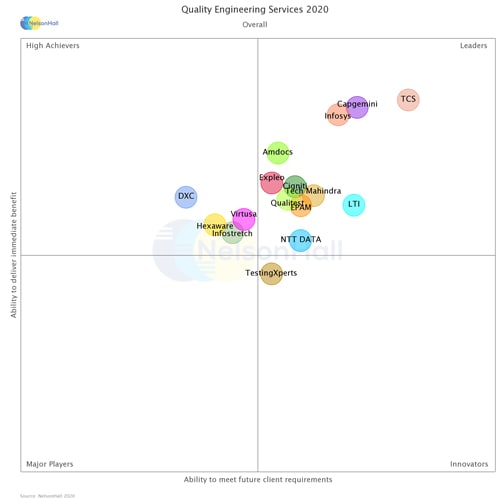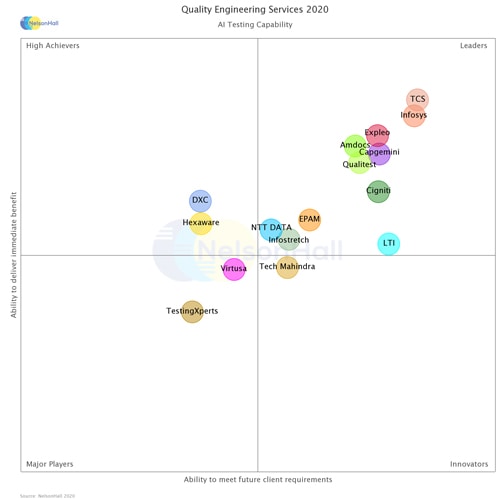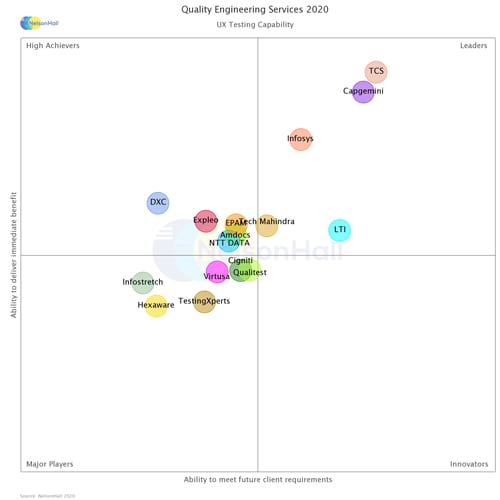 Infosys helps companies accelerate their digital transformation by leveraging AI and Machine learning techniques, ensuring high quality digital experiences across web and mobile platforms and testing in shorter and faster release cycles through DevOps.
To read the report, click here.
Related Reading