Enabling digital talent at scale
SOCIAL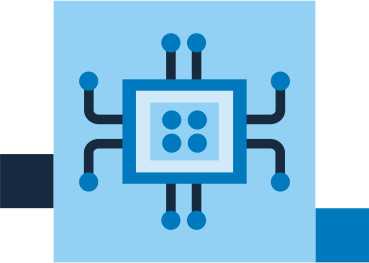 Digital is unequivocally the new way forward and almost all humans will have to adapt to a new way of living and working in the not-too-distant future. A wave of new technologies and solutions is helping reinvent the workplace and enabling performance beyond previous capabilities.
As a technology service provider, we are committed to developing talent from within, reskilling employees across our workforce as well as for our clients. We already are a talent developer, for many across the globe. Our efforts over the past several decades have helped us create a thriving workforce and be instrumental in building the nation and positively impacting the society
Enhancing employee skill development
Learning at Infosys has anticipated and adapted to evolving needs. Today's young workers are digital natives – mobile-first, internet-always, consumers of bite-sized content – and demand fail-safe practice environments where they can learn by doing. Catering to this trend, the digital learning platform Lex was rolled out to all our employees in 2018.
With Lex, we are enabling digital skilling anytime, anywhere. Lex already has 270,000+ lifetime users and 23,000+ unique learners on any working day, spending 40+ minutes of learning time, on an average. We offer 3600+ learning courses and 270+ guided learning paths to our employees through Lex.
Empowering students through our learning platforms
Launched in 2019, InfyTQ is our free digital learning platform offering extensive hands-on IT learning experiences to engineering students in India. Available across devices, the platform is equipped with courses, news, online assessments and certification programs. With InfyTQ, we extend our unique ecosystem of innovation to students, facilitating the understanding and application of concepts in the real world and giving them a head start in their careers. We also help them familiarize themselves with our culture and value system.
Supporting digital literacy in India and the US
The Infosys Foundation's1 support to the National Digital Literacy mission has enabled 15,000+ beneficiaries, of which ~1,800-2,000 are persons with disability. The Foundation also focuses on taking computer education to children in schools across the country.
TThe Infosys Foundation USA2 is working to extend computer science and maker education to K-12 students and teachers across the US. The Pathfinders Online Institute is our dynamic learning solution offering activities, resources and lesson ideas for teachers, students and families.
3600+ learning courses available to employees
Lex is the Infosys online learning platform.
---
45,000+ client employees engaged
Wingspan is our learning platform for client employees.
---
700,000+ engineering students enrolled
InfyTQ is our dedicated learning platform created for engineering college students in India.
---
Ambition 2025
Extending digital skills to 10 Mn+ people, including employees, clients' workforce, students, teachers and communities.