SOCIAL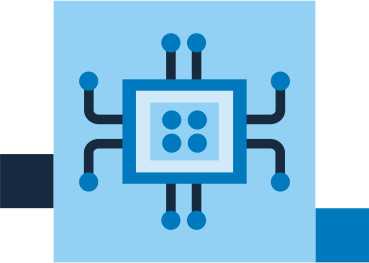 AI, blockchain, genomics and other emerging digital technologies present innumerable opportunities to resolve some of the world's most defining issues. Being an IT company, we are committed to fostering technology for good in our communities. We are committed to partnering with larger societal stakeholders and helping them harness the power of technology in their daily lives. We have advanced millions of lives in India and globally by leveraging tech for good.
Working with governments
We are renewing and building new capabilities to create the future of technology for the public sector. We are working with governments in the US and Canada to improve public services, healthcare systems and build new capabilities that allow them to be more connected, smart and agile. In Australia and New Zealand, we provide support to public sector agencies and departments with global expertise and local talent.
India has the fifth largest GDP in the world. Infosys is leading efforts to build a digital India, for a better tomorrow. Infosys' digital, paperless platforms for direct, indirect and import taxes facilitate an improved tax-to-GDP ratio and strengthen governance.
Encouraging communities to take the path of innovation and technology
We want to bring the power of digital technologies to communities and non-profit organizations, in order to create digital transformation and accelerate social impact. The Infosys Foundation's Aarohan Social Innovation Awards recognize innovators, social entrepreneurs, institutions and social enterprises with prototypes or early-stage businesses that can help the underprivileged in India.
The Infosys Innovation Fund identifies early-stage start-ups developing solutions in the areas of AI and Machine Learning (ML), big data and analytics, convergence of physical and digital processes, technology infrastructure management, cloud systems and cybersecurity. The Fund provides them early-stage capital and helps them bring their innovations to the market and attain scale, product validation and customer introductions.
Technology solutions developed
The solutions are supporting governments across the world battle the COVID-19 pandemic.
---
US$69 million invested
The Infosys Innovation Fund makes investments in the form of minority holdings in early-stage start-up companies and venture capital funds to drive innovation in technology.
---
US$1.1 million funding
The Aarohan Social Innovation Awards recognize innovations in the social sector.
Ambition 2025

Empowering 80 Mn+ lives via tech for good programs in e-governance, healthcare and education.