SOCIAL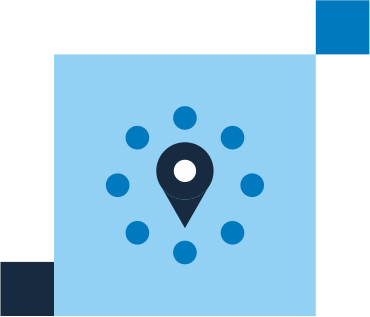 'Respecting each other' is a fundamental tenet of the Infosys Code of Conduct and Ethics and informs our inclusion efforts, thus ensuring an equal opportunity workplace free of discrimination or harassment. Celebrating diversity and fostering inclusion helps build a balanced and inspired workforce.
Celebrating gender diversity
Infosys is a signatory to the UN Women's Empowerment Principles (WEP).Our efforts on gender diversity in the organization emphasize the participation of 'women in technology and management'. Our workplace policies and investments in the development of specific interventions for women as they navigate different stages of their personal and professional lives, are key.
Infosys is partnering with NASSCOM in a unique initiative Women Wizards Rule Technology1 (W2RT) that is designed to skill 10,000 women in the new and emerging technologies for Indian industry.
Including people with disabilities and the LGBTQIA+ community
To integrate people with disability into our workforce, we have taken focused initiatives around hiring, retention and accessibility of our physical and virtual infrastructure. As a signatory to the UN Standards of Conduct for Business on Tackling Discrimination against LGBTI people, Infosys has committed to fostering an inclusive workplace for members of the LGBTQIA+ community.
Empowered Employee Resource Groups (ERGs) play an important role in changing the organizational mindset. Apart from helping create a broad-based understanding of diverse groups, they help organizations craft inclusive workplace policies and practices, enabling everyone to bring their 'best selves' to work and participate fully. ERGs also reflect local and geo specific diversity dimensions.
1For more information, visit: https://nasscom.in/wwrt
Some ERGs that span Infosys globally include
iPRIDE

for LGBTQIA+ employees and their allies

InfyAbility

for employees with disabilities and their allies

Infosys Women's Inclusivity Network (IWIN)

for women and their allies

Multicultural ERG

to celebrate a multicultural workforce

Family Matters

for employees and their families
Some of our regional ERGs include
YEN

- Young Employee Network for the Young & Young at Heart

iBELIEVE

(infosys black employee, Leading in Excellence, Vision and Equity)

Infy Vets

(Military Veterans and allies)
38%
Of Infosys' employees are women.
---
144
Nationalities are represented in our workforce.
---
22%
Of the non-executive independent Board are women.
---
379
Employees with disability are a part of our workforce.
Ambition 2030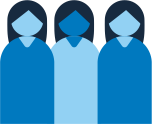 Creating a gender-diverse workforce at Infosys, with 45% women.