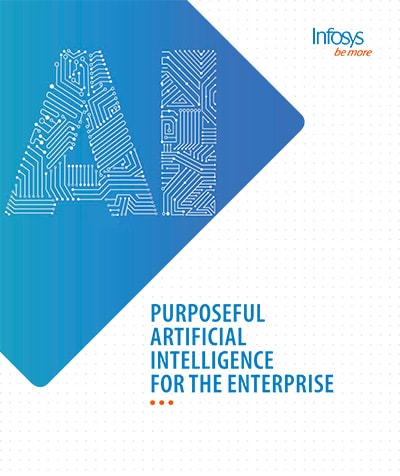 Simple AI hacks for your organization
AI is a high decibel discussion. When the conversations turn to Artificial Intelligence, opinions are usually polarized into one of the two extreme camps: those who believe that AI will make our lives better, and those who are convinced it will accelerate human irrelevance. The reality, as always, is somewhat more nuanced.
AI technologies are taking disruption to a whole new level. On one hand, leaders are excited to leverage AI to transform their businesses. On the other hand, there are the nagging concerns that come with any digital technology- privacy, cyber security and protecting the interests and careers of the workforce.
In our exclusive paper, we have relied on our several years of experience in encountering and countering a fair share of AI hype and conjecture. We have also spent much effort showcasing its relevance to the business enterprise. This paper uses our learnings from over 160 pilot implementations across industries to:
Demystify AI
Make AI work for YOUR industry and organization
Demonstrate current capabilities of AI
Put out a simple, concrete roadmap for enterprises embarking on their AI journey