GOVERNANCE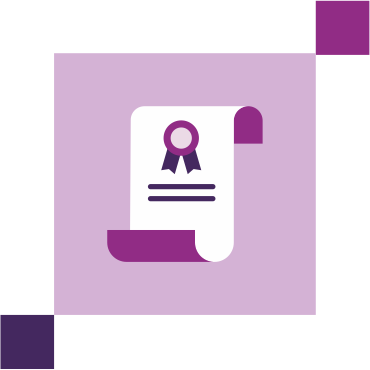 We are committed to defining, following and practicing the highest level of corporate governance across all our business functions. Our corporate governance is a reflection of our value system encompassing our culture, policies, and relationships with our stakeholders. Winning with integrity is at the heart of our values-driven culture of governance that ensures we gain and retain the trust of our stakeholders at all times.
Practicing good governance
A strong independent and diverse Board leadership ensures the deployment of effective corporate governance throughout the corporation. Independent Board Committees engage through the year to power best-in-class governance practices.
Infosys was the first Indian company to get listed on the NASDAQ stock exchange and to get added to the NASDAQ 100 Index. Infosys is known to set high corporate governance standards and pioneer the adoption of path-breaking practices. For instance, Infosys was the first company in India to introduce the Employee Stock Ownership Plan (ESOP). We also rolled out a first-of-its-kind expanded stock ownership program aligned to Total Shareholder Returns (TSR). For more information, refer to 'Milestones' on below.
In fiscal 2020, Infosys was ranked in the leadership category, for the third successive year, in a corporate governance study conducted jointly by BSE Limited (BSE), the International Finance Corporation (IFC) - a member of the World Bank Group, and Institutional Investors Advisory Services (IiAS), based on G20/ OECD principles.
Periodic policy reviews ensure a robust policy framework. Strong performance measures include a third-party evaluation of the Board. Infosys participates in many forums to share its practices and influence the strengthening of corporate governance standards. These include collaborations with the Confederation of Indian Industry (CII), the Federation of Indian Chambers of Commerce & Industry (FICCI), the Associated Chambers of Commerce and Industry of India (ASSOCHAM), NASSCOM, the Securities and Exchange Board of India (SEBI), the Institute of Directors, the Ministry of Finance and the Ministry of Corporate Affairs (Government of India), to name a few.
Ensuring transparency and stakeholder engagement
The tone for transparency is set at the top. The old adage, 'When in doubt, disclose', is a management practice at Infosys. The Company prides itself on its compliance with global guidelines, standards and corporate governance codes ensuring timely and accurate disclosures in accordance with the Indian Accounting Standards (Ind AS) and International Financial Reporting Standards (IFRS) requirements.
Some of our best practices in this space include benchmarking corporate governance through Standard & Poor's, ICRA and CRISIL. Infosys has received the highest Corporate Governance Rating (CGR) from ICRA. This accolade highlights our strong executive management structure, the high quality of disclosure practices and standards of transparency far beyond the regulatory requirement.
We pride ourselves in publishing independently assured sustainability disclosures based on the Global Reporting Initiative (GRI).
Strengthening ethics and compliance
Robust corporate governance founded on organizational values is the bedrock of sustained performance at Infosys and fuels its vision to achieve the respect of stakeholders.
We have adopted elaborate Corporate Governance Guidelines. A well-articulated Code of Conduct and Ethics ensures the participation of all stakeholders in building an ethical organization.
A strong Whistleblower Policy, coupled with robust non-retaliation measures, inspires stakeholder trust.
An extensive Compliance and Integrity Plan (CIP) allows us to proactively monitor 2,500+ laws and regulations that apply to our operations across 67 countries and translate them into 30,000+ compliance actions.
1994
First company to introduce concept of ESOPs in India
1996
First Indian company to voluntarily adopt US and six other countries' GAAP reporting
1999
First Indian company to publish quarterly audited financials
1999
First Indian company to be listed on the NASDAQ stock exchange
2005
First Indian company to comply with SOX1
2017
First Indian company to facilitate ADR1 participation in Indian share buyback
2018
First Indian company to sign a unilateral APA1 with US IRS1
2019
One of the largest buyback offers through the open market
2020
Instituted performance-based stock incentives under the expanded stock ownership program aligned to TSR
1 ADR: American Depository Receipts; SOX: The Sarbanes–Oxley Act of 2002;
APA: Advance Pricing Agreement; IRS: Internal Revenue Service
3rd Best Regarded Company in the World
In 2020 in the Forbes annual list.
---
Sustainability rating1
Listed as an index component of the DJSI World and DJSI Emerging Markets indices for the third year in a row
Rated 'AA' on the MSCI ESG Ratings Index
Recognized by CDP (formerly the Carbon Disclosure Project) for leadership on climate action for the fourth year in a row
Received Gold recognition from EcoVadis for CSR practices, including environment, labor and human rights, ethics and sustainable procurement
Confirmed as an FTSE4Good Index Series constituent
---
13 years of sustainability reporting
In accordance with GRI.
---
Sustainable Business Unit launched
Offering a spectrum of services including Digital ESG analytics and Carbon offsetting platform; Smart buildings, campuses and factories; Sustainable workspaces and anytime, anywhere working; Circular supply chains; Sustainable sourcing; Sustainable financing; and Sustainable talent modeling and learning.
---
1 For more information, visit: www.infosys.com/sustainability.html
Ambitions 2030

Bringing interests of all stakeholders to the fore through our empowered, diverse and inclusive Board

Building sustainable and responsible supply chains

Ensuring robust compliance and integrity practices

Engaging with stakeholders through various channels and earning trust through transparent communication