Leaders speak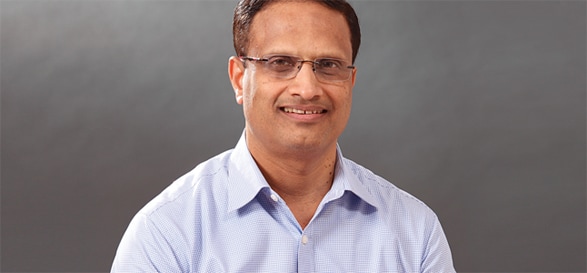 These times of being digital that we live in are also times when all things around us are becoming services. As a services company, we are particularly well-suited to thrive by creating amazing experiences. And it only stands to reason that we use this advantage to improve the way we serve, not just our clients, but also ourselves – by enhancing our experience at work.
About a year ago, we started on a journey of renewal to simplify our key processes, systems and policies. We wanted the employee experience at Infosys to be not only empowering but truly delightful. We approached this transformation guided by the tenets of Design Thinking, which teaches us that any service has three underlying components: desirability – how well it addresses the most pressing needs of end‑users; feasibility – how well the service is orchestrated; and finally, viability – the economic benefits of delivering the service. A highly motivated team of our employee volunteers, governed by a central project management office, took up the task of driving this service metamorphosis.
The annual employee satisfaction survey pointed out where the biggest opportunities for change lay. Needless process complexity, lack of end‑to‑end process ownership, undue delays in cross-functional processes, poor application user interface, manual interventions that could easily be automated, were the challenges at hand. The team catalyzed more than 200 changes in over 15 processes – including those related to travel, claims and reimbursement, and project management. The Bell Curve‑inspired Comparative Relative Ranking (CRR) was eased out of the performance evaluation process. The company dress-code was made more employee‑friendly too.
Not surprisingly, these improvements reflected in surging satisfaction scores in employee surveys and a drop in our attrition numbers from 18.9% to 13.6% through the past year.
The journey of getting better at being better did not stop there. Not satisfied with merely improving the existing environment, we set out to simultaneously re-imagine the policy and process landscape and create fundamental simplification at Infosys. Codenamed Process++, a program was launched in late 2015 to rethink our systems and achieve radical optimization and efficiencies, reduction in cycle time, increased data flow and improved user experience by leveraging smart technology and next-generation analytics, while remaining uncompromising on governance and compliance. Global Mobility, Order to Remittance, Procure to Pay, and Claims Management were some of the enterprise processes targeted for deep simplification.
In early 2016, we launched Optiwise, a grounds-up movement to involve employees in bringing positive change within Infosys. Optiwise invites employees to share ideas to (a) save cost and / or effort, (b) reduce waste, and (c) increase productivity. Over 2,000 ideas have come in from all over the globe, and over 250 have been identified for implementation on priority.
This journey embodies the spirit of our strategy of continuous renewal to remain relevant through changing times. But renewal by itself is not enough, we must also do completely new things so that we may thrive in disruptive times. We are becoming better at solving fundamental problems and, in doing so, we are creating more exciting, and richer, experiences for our own people, and for our clients.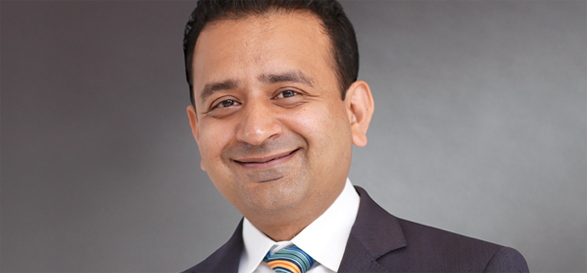 This is my 16th year in Infosys and it has been extraordinary! We have worked on a spectrum of initiatives to sharpen and strengthen our traditional service lines while curating brand new ones. We have onboarded top talent and done all this while being focused on execution and innovation for our clients.
The role of technology in the financial services industry has never been more important, and the threat of disruption by new entrants has never been more real. Our clients are focused on digital transformation, on greater efficiency through industrialization, and on meeting the regulatory and compliance agenda. We have historically built a superb execution engine and tied it to deep domain and consulting capabilities in the sector. In the past 18 months, we have built and acquired tremendous capabilities in automation and artificial intelligence with Mana, in data management with IIP, and we now offer comprehensive digital platforms through EdgeVerve and Skava. We have worked with the fintech community to build a deep ecosystem to lead the innovation agenda for our clients and have helped our clients imagine the future with Design Thinking. All these together offer our clients an opportunity to shape the future of the financial services industry through technology.
Throughout the history of this company, our leaders have spoken about purpose – it is the glue that binds all our stakeholders and connects us to the broader community. It has given the company a sense of self and a touchstone when vital decisions have to be made. Our strategy of Renew and New, with a strong underpinning of an empowering culture, has revitalized this purposefulness. This is reflected in an enormous upsurge in client and employee engagement and enthusiasm. I have no doubt that it has also helped us deliver better financial performance.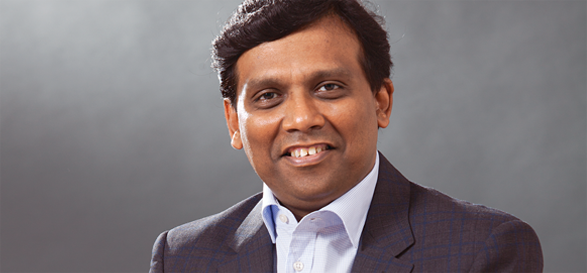 Our vision is to be able to deliver the most extraordinary and path-breaking software projects of our times as we help our clients formulate and execute against a strategy for the digital age. Whether it is capturing the know-how of retiring talent into a knowledge-based AI system to maintain what we engineer through generations of making, or creating digital twins of physical things and environments so we might improve them, we want to be able to create a new future. A future that puts an end to a past of more of the same, manual, increasingly cheaper and temporarily more cost-efficient services. A future where businesses can leverage machine-generated insights, a knowledge-enabled enterprise to straight‑through and touchless processing of everything they do in an agile, automated, seamlessly connected landscape designed to amplify human potential.
At Infosys, we've been innovating from the grassroots up, to create a future such as this. For us, innovation is a quest for a client problem that is unknown or unarticulated. It is also about finding surprisingly smart ways to solve a known problem. We employ a simple framework – Zero Distance – to first spot and then resolve these problems. The framework encourages our people to look and learn from others. To find opportunities to improve efficiencies or create new value. To articulate the value of these ideas in clear business terms. And, most importantly, to then share the knowledge with others. Because it is only through collaboration that we will achieve our aspirations while also nurturing a culture of lifelong learning. It is the only way forward – with us looking around to understand the best thinking, applying that knowledge to improve our work, and everyone around helping us do this. Only then might we do more, be more, and reap its rewards, in the year ahead and beyond.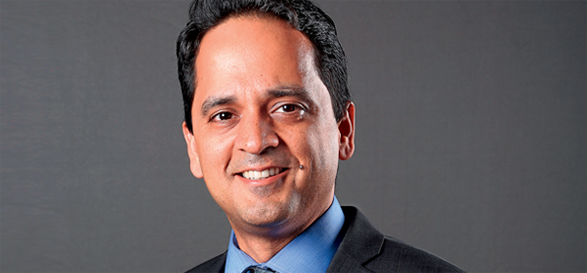 "Productivity, Top-line Growth and Reinvention are my priorities," quipped the CEO of a large CPG client of Infosys, talking about his agenda for the year as he went on to explain his key challenges.
Productivity: I told this client CEO that our newly launched knowledge-based AI platform, 'Mana', brings machine learning together with the deep knowledge of an organization to drive automation and innovation – in other words, this places us in a perfect position to reinvent systems and process landscapes and bring extreme productivity to their enterprise.
Top-line Growth: The Infosys Information Platform, I informed him, had the power to generate deep insights – for example, the capability to predict 'out of stocks' at select retail stores every Thursday where he wouldn't ordinarily replenish the inventory until Monday, empowering him to act quickly on the insights.
Business Model Reinvention: 'Skava' is a terrific platform for its ability to create differentiated immersive digital experiences online, on mobile, with virtual reality and in-store, driving completely new business models for this client.
N. R. Narayana Murthy once said, "Strategy is differentiation". Infosys has in recent times found new offerings organically and inorganically to differentiate itself by addressing all the strategic objectives of our client CXOs. Most importantly, Infosys is willing to partner with this client on the business outcomes.
I have been with Infosys now for over 15 years. We have always prided ourselves on differentiation and earning respect from all stakeholders – respect for our strategy and recommendations, respect for our values, and respect for the relevance of our offerings. This is the Infosys I am proud of. An Infosys that is powered by intellect and driven by values.