A Tribute to K. V. Kamath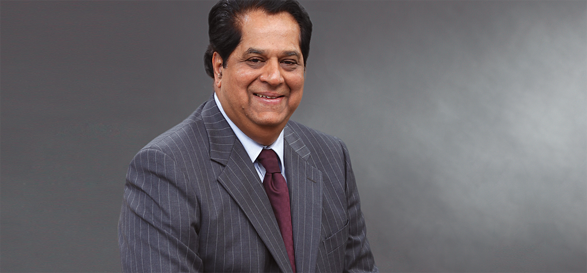 In June last year, we had a change of guard in the Board leadership. We bid farewell to K. V. Kamath, a long‑standing member of the Infosys Board, who had steered the company through key leadership transitions. Mr. Kamath stepped down as Chairman of the Board on June 5, 2015, to be succeeded by R. Seshasayee, a highly regarded personality in the Indian industry.
K. V. Kamath's innovative ideas, right from technology adoption and universal banking to ATM services, have revolutionized the banking industry in India. He was appointed Chairman of Infosys Limited in 2011. As Chairman, Mr. Kamath was instrumental in sharpening the governance processes at a time when the company was embarking on a new strategic direction. In 2013, he played a key role in bringing back N. R. Narayana Murthy to steer Infosys through a period of leadership transition and stabilization.
During his tenure at Infosys, Mr. Kamath had been a member of several committees, including the audit committee and the corporate social responsibility committee. As a key member of the nomination and remuneration committee, he ensured that the leadership transition at Infosys was seamless. Beyond his formal responsibilities, Mr. Kamath has been extraordinarily helpful in mentoring several leaders – including our CEO, Dr. Vishal Sikka.
As a member of various industry bodies including the National Council of the Confederation of Indian Industry, Mr. Kamath's accomplishments have earned him several awards. In 2008, he received the Padma Bhushan for his contribution to the growth of the banking sector.
After an illustrious career, Mr. Kamath has embarked on a new journey as the President of the New Development Bank, promoted by BRICS nations. On behalf of our employees and shareholders, we wish him success and thank him for his invaluable contributions to Infosys.