Experience
Likes, shares and friends
will shape your customer's
next experience.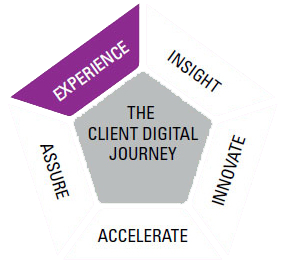 What do customers really want? Our clients are beginning to ponder over this question more deeply, more frequently than ever before, and with good reason. They clearly see how significantly customer experience can differentiate their business. Especially with all that's made possible by the accelerated progression of digital technology and its rapid uptake by consumers. They understand that delivering great digital experiences means taking all those steps necessary to reimagine the business – systems, processes, people – to organize the enterprise from its very core to deliver customer delight.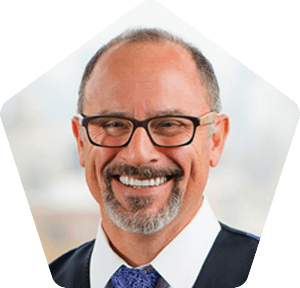 Scott Sorokin
SVP and Head, Global Services
– Digital Experience
Over the past 12 months, we've seen an increasing number of our own clients fast-tracking their digital transformation, to see the benefits of being more customer-centric : more satisfied buyers, increased loyalty, vocal advocacy, and lower cost of service, with us partnering them through the journey.
What we did recently for a technology conglomerate makes for an interesting illustration. We helped them modernize, standardize, and automate 20 of their key business processes, and thereby digitize more than a million caseloads, to eliminate over 8 million hours of wait time for their customers. Before we stepped in, something as vital as their 'Expedite Order' process was a sequence of 122 steps that agents had to navigate, across a series of applications, functions and procedures, before they could determine if a customer's order could or could not be expedited. We brought in a combination of analytics, artificial intelligence (AI) and automation to intelligently route requests to the agent best equipped to resolve the issue, now also amplified by fully-automated processes delivered through an integrated customer engagement platform. The results have been dramatic. Some customer queries that typically took 20 hours to process are now done in less than 5 minutes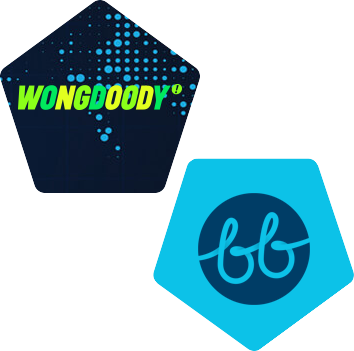 Another example is how we are future-proofing a very large global telecom company. We are modernizing the core to drive operational agility, data-rich systems, new ways of working, and flexible omnichannel customer experience across a five-year transformation roadmap. This involves the telecom's full stack, from the foundation BSS / OSS layers in partnership with Netcracker, through to the CSS customer interaction layers, created by using Adobe, UXP and PegaSystems as both an omnichannel enabler and decisioning layer. All this will ensure end-to-end digital transformation driven by real-time, contextual customer data to deliver differentiated next best actions and next best offers.
As our clients look to us for the edge that would differentiate their digital solutions to create an impact in an increasingly uncertain, asymmetric and complex world, we are leveraging the breadth and depth of our digital expertise to deliver for them. We are also empowering our clients to transform their workplace experience by leveraging technology to connect their people – to knowledge, to processes, to each other – to move forward and do better.
This year, Infosys acquired Brilliant Basics, a London-based product design and customer experience innovator known for their worldclass Design Thinking-led approach and experience in executing global programs. Over the past year, the team has reimagined customer experience across channels, including the web, apps, ATM, kiosks, IVR, and branches, for several global banks. Many of these capabilities are now being integrated with our Finacle® suite of banking solutions to bring the benefits of new digital experiences to more of our clients.
We have also announced in April 2018 a definitive agreement to acquire WONGDOODY, a US-based full-service creative and consumer insights agency.
The addition of near-shore capabilities adds to our growing worldwide network of digital studios, which includes our expanding facilities in Bengaluru and Pune, in India. These are focused on fulfilling the needs of global clients for end-to-end digital transformation solutions required to meet the demand for next-generation customer experience. This is but one step forward in the long path we have charted to close the gap for design and human-centric skills in building highly usable technology solutions.
It fits squarely into our outside-in approach of focusing on service design and experience at one end, and renewal of legacy technologies, processes, systems, and ways of working at the other, helping our clients meet rising customer expectations, deliver personalized experiences at scale, and do it all at the speed of market.
"When it comes to customer experience, we continue to transform, learn and shape the next stages as we move along our transformation journey. The scale of change is hugely significant; we are changing not only our digital layer, but our entire back office to ensure future-proof, operationally agile, and data-rich systems."
– Sam Lloyd, Chief Information Officer, Telenet