Trustees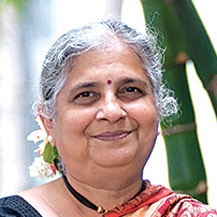 Sudha Murty
Sudha Murty is the chairperson of the Infosys Foundation in India. She has a master's degree in electrical engineering from the Indian Institute of Science, Bangalore. She started her career as a development engineer with TELCO (now Tata Motors) and has also taught computer science at Bangalore University.
Sudha Murty is a prolific writer in Kannada and English. She is a columnist for English and Kannada dailies with more than 30 books and 200 titles to her credit – including novels, non-fiction, travelogues, technical books, and memoirs. Her books have been translated into all major Indian languages. She has been honored with awards for her philanthropic and literary efforts.
She has also received the Padma Shri Award from the Government of India as well as seven honorary doctorates from universities in India.
---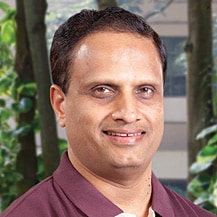 Pravin Rao
Pravin Rao, as Chief Operating Officer, drives and oversees the continuous renewal of key processes, systems and policies across the company in client relationship management, sales effectiveness, delivery excellence, quality, talent management and leadership development. Pravin was the Chairperson of Infosys BPM from October 2014 to July 2017.
He has over 30 years of experience. Since joining Infosys in 1986, he has held a number of senior leadership roles including Interim Chief Executive Officer, Head of Infrastructure Management Services, Delivery Head for Europe, and Head of Retail, Consumer Packaged Goods, Logistics and Life Sciences.
Pravin holds a degree in electrical engineering from Bangalore University, India. He is a member of the National Council of Confederation of Indian Industry (CII) and the Executive Council of Nasscom. He is also a member of the Executive Council of World Business Council for Sustainable Development (WBCSD).
---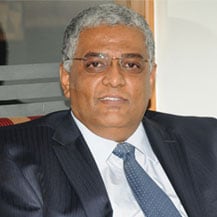 Binod Hampapur Rangadore
Binod Hampapur Rangadore is an Executive Vice President and the Global Head of Talent and Technology Operations. Talent Operations comprise Recruitment, Education, Training and Assessment, Talent Planning and Global Immigration. Technology Operations comprise Computers and Communications Division, Information Systems, Information Security Group and Commercial. The India Business Unit reports in to him.
Binod has over 30 years of industry experience and has held several leadership positions at Infosys. He joined the company in 1993 as the Head of Manpower Planning. From 1996 to 1998, he was Head of the Customer Support Group for the Banking business unit. Subsequently, he was Senior Vice President and Global Head of Commercial and Facilities functions. Binod took on the role of the Global Head of Commercial and Corporate Relations functions in 2010.
As a responsible corporate citizen, Binod has funded the establishment of a 150-bed hospital for Sri Sringeri Mutt. In an honorary role, he is the Chairman of the Board of Governors at Rangadore Memorial Hospital, which is named after his father, the late H.S. Rangadore.
Binod started his career in MICO BOSCH as a technical sales engineer. He has a bachelor's degree in industrial and production engineering from the BMS College of Engineering, Bangalore, India.
---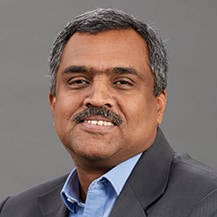 Sunil Kumar Dhareshwar
Sunil Kumar Dhareshwar is currently Senior Vice President at Infosys Ltd and is responsible for Global Taxation, Corporate Accounting, Treasury and financial aspects for M&A transactions. Sunil has previously worked with 21st Century Fox (formerly known as News Corporation) the American media conglomerate.
In his over 20 years of professional experience he has successfully concluded several Advance Pricing Agreements and resolved tax disputes through Mutual Agreement Procedures. In his role as the head of Corporate Accounting he has full responsibility on the financial accounting function of the Company. As head of corporate accounting function, Sunil has anchored process improvement and automation initiatives, several of which, have won internal and external awards like the Stars of the Industry award for Best Automation in Finance conducted by NewsX / CMO Global. Sunil has also been nominated as Best In-house Tax Director in Asia by International Tax Review (a Euromoney Publication) in 2017 and 2018. He is a recipient of the CFO Next 100 award instituted by CFO India. He has been a speaker at national and international conferences/forums and is on the editorial panel of the International Tax Review
Sunil is a qualified Chartered Accountant from the Institute of Chartered Accountants of India and a rank holder. Sunil has also trained at the National Defence Academy, Pune for a brief period prior to his qualification as a Chartered Accountant.