Annual Reports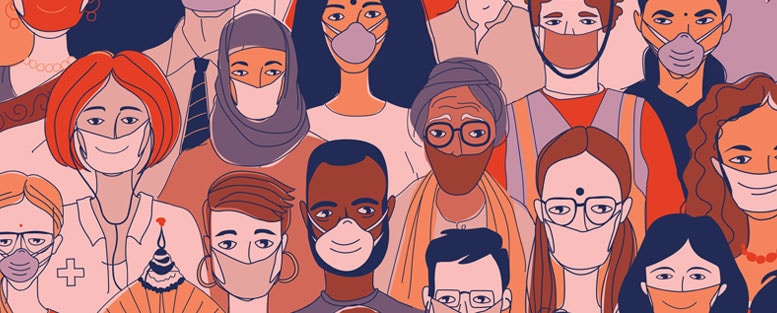 Report 2020-21
In a year engulfed by a historic global crisis, Infosys Foundation faced 2020-21 with the dedication that it always has. As COVID-19 ravaged the country and the world, the Foundation stepped in to help. The Foundation provided critical help to healthcare institutions and frontline workers, while also ensuring food and survival kits for the underprivileged and those who lost their jobs due to the pandemic. The Foundation continued its work of ensuring access to affordable healthcare and education for all. Despite challenges and delays, rural development and destitute care projects also continued. The Foundation reached out to artists and performers who were out of work while continuing with projects to preserve the history and culture of India. This year's report is also a farewell tribute to the exemplary leadership of Sudha Murty as she steps down as chairman of the Foundation after 25 years at the helm. After tackling many challenges in a difficult year, the Foundation steps into a brave new world with confidence and optimism.
---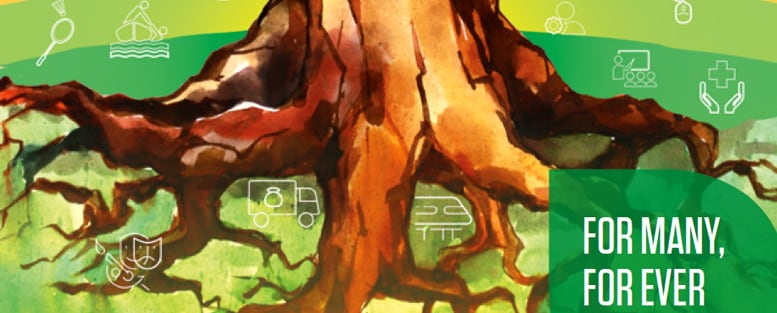 Report 2019-20
Infosys Foundation began 2019-20 with the same enthusiasm and dedication it sets out with every year. While there was a host of ongoing and new projects in the focus areas of art and culture, healthcare, education, rural development, and destitute care, the Foundation inked some significant new partnerships. For instance, with the Prakash Padukone Badminton Academy to nurture young champions, and with the association with Museum & Photography, Bengaluru, to set up a world-class museum. As work progressed on projects like the dharmashala for AIIMS, Jhajjar and the new hospital block for the Jayadeva Institute in Bengaluru, the massive floods in several parts of the country demanded the Foundation's attention. Just as the year was drawing to a close, COVID-19 struck and the Foundation turned all its energy and resources to the battle against the virus. This report outlines how the Foundation has worked to reach as many people as possible, to create an impact that will last.
---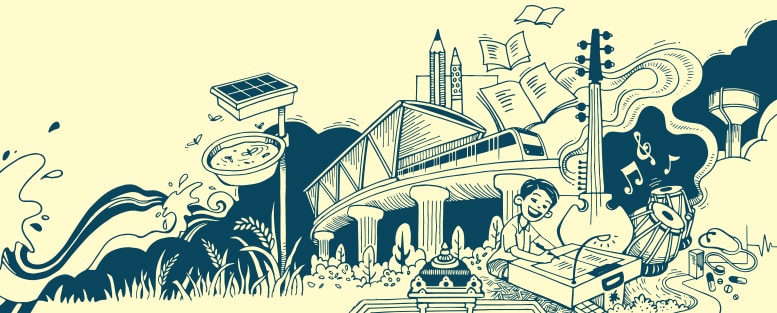 Report 2018-19
Infosys Foundation has been diligently working in the community space for more than two decades now, always going beyond the brief to take up projects which would have a long-term impact. In 2018-19, the Foundation decided to further its roots and explore some new firsts within its focus areas of education, healthcare, rural development, destitute care, and art and culture. A major first was achieved this year through the institution of the Aarohan Social Innovation Awards. Other firsts include the first urban infrastructure project, namely the Konappana Agrahara metro station in Bengaluru, the first venture into sports in partnership with the GoSports Foundation to nurture future Olympians, and the restoration of ancient water bodies as a way of restoring ecological balance and preserving heritage structures. The Foundation, thus, continued to build on its successes, expanded the scope of its work, and ventured into several uncharted territories.
---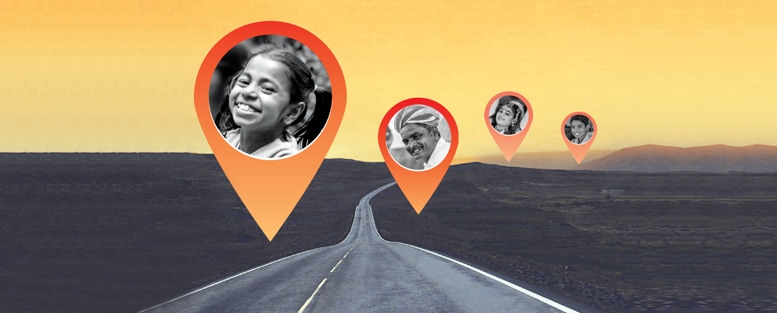 Report 2017-18
Even as Infosys Foundation continues to build on its solid body of projects since 1996, we at the Foundation are aware that the journey has only begun and there is a long, long way to go. We find a lot of joy, courage and hope in what we do, because over the years, our work has reached old lives and new, big cities and small towns, nearby districts and far-flung villages, striving relentlessly to create an egalitarian society armed with the necessary means for development, such as education, healthcare, food, water and shelter for those who need it. We have tried to ensure that each year, we are able to extend our helping hand a little further, to reach the remotest areas and the most neglected communities. The smiles we have helped bring to the many faces along the way are what keep us going, and give us the energy we need for the years to come.
---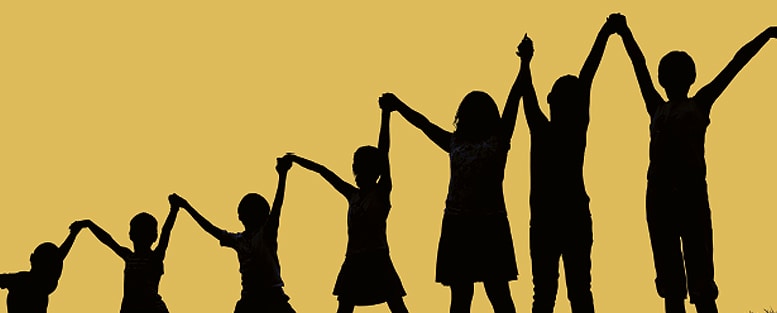 Report 2016-17
For Infosys Foundation, the last 20 years have been a time of making deep connections, and building bridges. We have connected far-flung corners of the north-east to the big cities, taken talented local artists and craftsmen to a global stage, brought children into the net of sustainable education by ensuring midday meals, empowered women to seek economic independence, and opened doors to larger opportunities for communities and individuals with limited means. We work towards creating sustainable infrastructure and not just filling the current gap, and help in nation-building by being a valuable partner in government programs. We continue to explore all possible ways of reaching the most vulnerable and under-served sections of our society. We are fortunate to have partners who share our values and commitment and have been working with us for the better part of these 20 years. Some of these valuable associations and our interesting projects over the last year have been captured in this report. When we look behind us, we see the wonderful bridges we have built and we are conscious of the many waiting to be built. The relationships we have forged along the way are the pillars on which we will build the bridges of the future.
---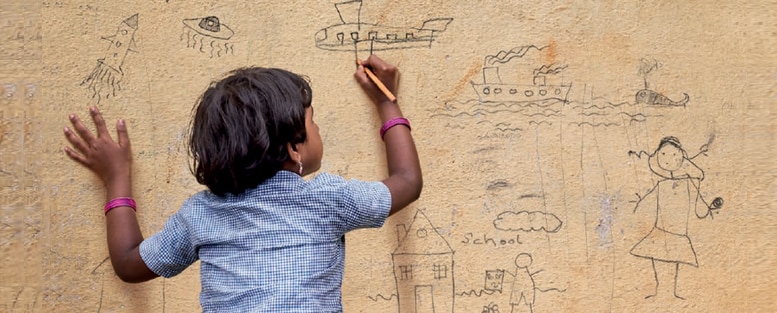 Report 2015-16
What is it like when a boy living on a railway platform sees the inside of a classroom for the first time? Or when a remote village that has lived all its life without electricity discovers solar power? What does it mean for a fishing community devastated by cyclone when it gets a chance to rebuild its life and livelihood? How does collective empathy give birth to the world's largest midday meal program? What inspires scores of young, successful professionals to take a break from their careers to teach underprivileged children?
Each of these questions holds the key to a story – a story of positive change, affecting the lives of individuals and communities. We at the Infosys Foundation have come across many such extraordinary stories and experiences along our 20-year-journey. In this report, we bring you some of the stories that we have collected over the last year. We are grateful to be a tiny part of these stories – to be able to serve as catalysts in the larger social transformation, and these motivate us every day to continue marching on our chosen path till we are sure that the change we want to see is for real.
---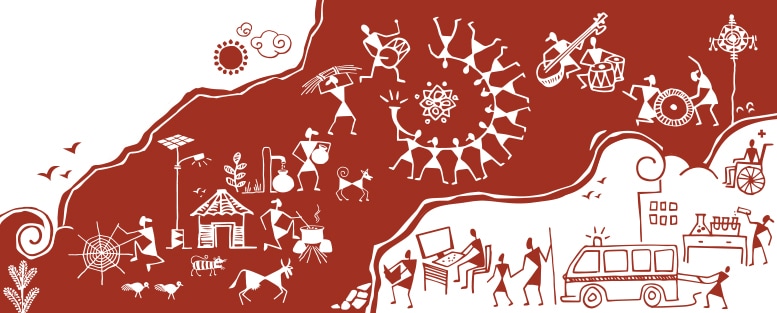 Report 2014-15
A little help goes a long way. The story of the Infosys Foundation stands as proof of this. Since 1996, the helping hand of the Foundation has been trying to make communities and individuals stand on their feet. We started with a humble purse of Rs. 30 lakh, which gradually increased as the company grew in size and revenue. From helping communities affected by natural disasters, constructing toilets and building libraries for village schools, to providing succor to Devadasi women and donating funds for cancer treatment, scientific research and midday meals — if there is a worthy cause in sight, the Foundation is always there to support it. The helping hand has traveled from Karnataka to Kashmir and from Kutch to Arunachal Pradesh, answering calls of the distressed, identifying projects, monitoring their progress, and carrying the collective goodwill of the Infosys family. This is our first independent report, which gives us an opportunity to look back on our work over the years and renew our commitment to our dictum, 'Bahujana hitaya, bahujana sukhaya' (for the benefit of many, for the happiness of many).