THE BATTLE AT BASELINE
For one player, the baseline is a goldmine. For the other, it's a statistical nightmare.
Sofia Kenin and Garbiñe Muguruza face off in the 2020 Australian Open final on Saturday evening with very different metrics coming from their road to the final in Melbourne over the past two weeks.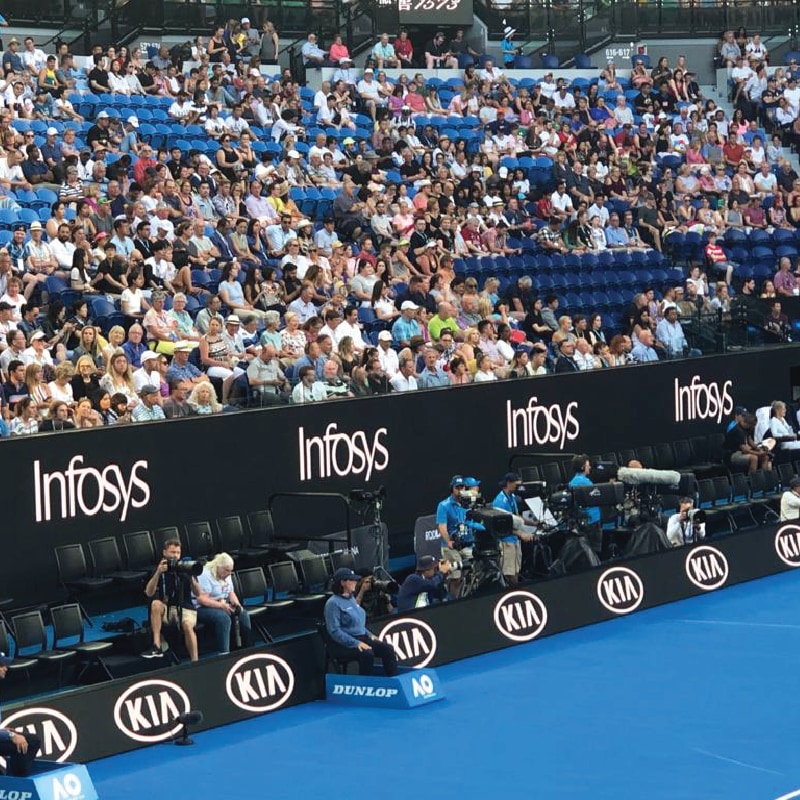 CRAIG O'SHANNESSY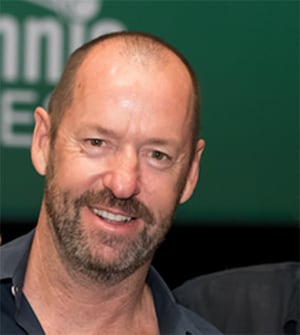 FEB
0 1
2020
THE NUMBERS GAME: AO 2020 WOMEN'S FINALS
Infosys Stats+ identifies that Kenin is killing it from the baseline in her first six matches for the tournament, winning 56.9% (348/611) of her baseline points. That ranks her No. 1 out of 128 players at Melbourne Park for the tournament. She simply has no peer from a part of the court that heavily dictates winning and losing.
Kenin Baseline Performance To The Final (Errors = Combined Forced & Unforced).
Forehand = 42 winners / 126 errors.
Backhand = 55 winners / 110 errors.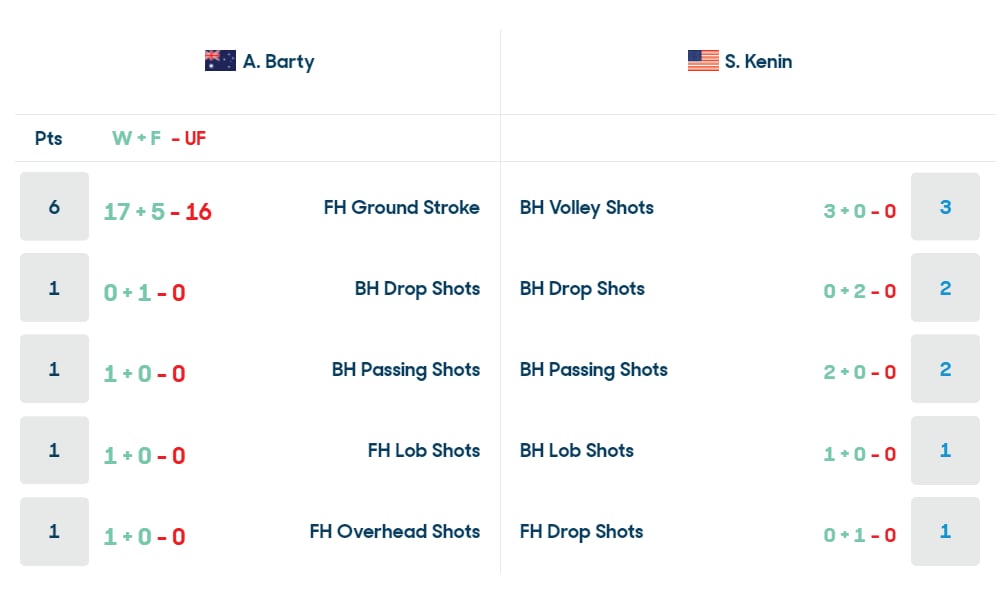 INFOSYS STATS+ ANALYZES PERFORMANCE BY BACKHAND AND FOREHAND
Kenin's backhand is on fire, comparatively hitting more winners and committing less errors than her forehand wing. Rallying neutral backhands cross court is not advised for any of her opponents.
How has Muguruza been doing from the baseline? She is statistically under water. The Spaniard actually has a losing record from the back of the court, winning just 48.9% (231/472) of her baseline points. The tournament average for all players is right at 48%, which clearly highlights that Kenin will carry the advantage in baseline exchanges in the final.
Like Kenin, Muguruza relies heavily on her backhand, but her forehand has produced more winners to the final.
Muguruza Baseline Performance To The Final (Errors = Combined Forced & Unforced).
Forehand = 55 winners / 135 errors.
Backhand = 33 winners / 102 errors.
A key match-up for Muguruza is to actually jump on short balls and leave the baseline for a much higher yielding win percentage at the net. Muguruza has only won 48.9% of her baseline points, but she has won a substantial 75.7% (78/103) of her points at net. Muguruza is more comfortable finishing points at net, going forward almost twice as much (103 to 55) as Kenin through the first six rounds.
Muguruza will also have the edge with first serves, while Kenin will likely win the second serve battle.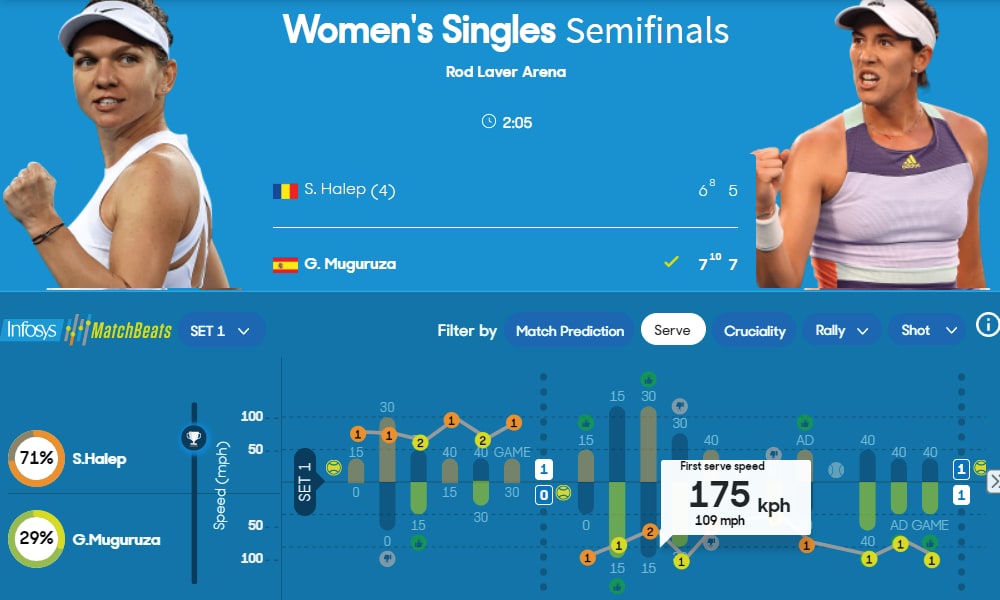 INFOSYS MATCHBEATS ENABLES FANS TO TRACK SERVE TRENDS
Regarding first serves, Muguruza boasts 33 aces to the final, which is head-and-shoulders above the eight Kenin has hit. Muguruza has had 39% (95/242) of her first serves unreturned, while Kenin is less than half that, at 18% (58/319).
But when the first serve is missed and the second serve is called upon, Kenin has fared much better. She has won 58% (71/123), while Muguruza is way off that mark - down at 42% (66/156).
Return metrics are very similar for both, with Muguruza putting 79% (313/395) of all returns back in play, with Kenin at 77% (329/430).
So what does all this mean? Kenin should take the honours in baseline play, backhand exchanges, and winning points on her second serve. Muguruza will have the more powerful forehand, will swarm the net more, and do more damage with her first serve.
Making the opponent bend to your own intentions will produce Australian Open glory for one of these players for the very first time.
CRAIG O'SHANNESSY


STRATEGY ANALYST FOR THE ATP TOUR, AUSTRALIAN OPEN, NEW YORK TIMES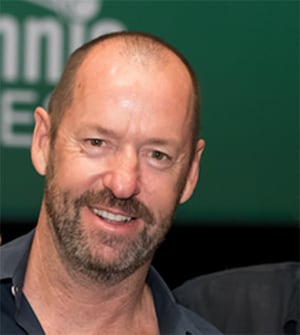 Craig is widely respected as the world leader in the tennis industry researching and teaching the strategy of the sport. Craig's data analysis work with Team Novak Djokovic has helped the Serb win multiple Grand Slam titles. Craig's work simplifies the game, uncovers key patterns of play and disrupts a sport that has traditionally relied on feel - replacing myths with metrics.

Game Pulse uses insights from the Infosys Tennis Platform to analyze the hows and whys of player performance at Australian Open 2020. This year, fans can get real-time analytics for every match, every stroke and every point with five different ways to play with data at the Infosys Match Centre: MatchBeats, Stats+, CourtVision, Rally Analysis and MatchBeats++.