Closer to Zero with
Sustainability Insights
Following the principles of the UN Sports for Climate Change Action Framework, we have built Engage, a carbon emissions platform that enables rich data visualisations of climate action opportunities. Using comparative data sets from AO22 and AO23, the platform will establish a baseline to reduce 50% emissions by 2030 and drive the path to net zero for Tennis Australia by 2040.
EXPLORE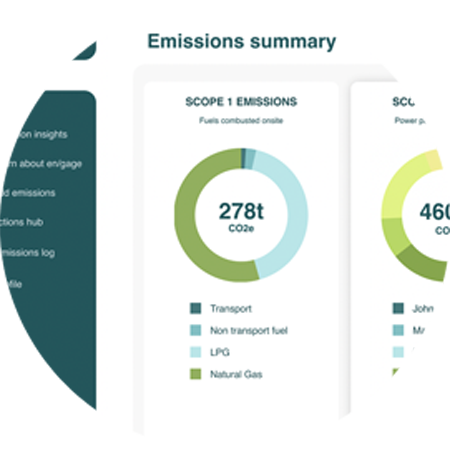 Emission Analytics
Engage provides an intuitive breakdown of emissions data, allowing for an easy understanding of the opportunities to reduce footprint.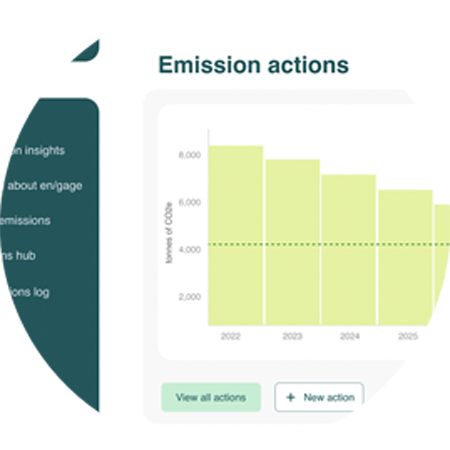 Actions Hub
The platform enables stakeholders to enter data for Scope 1, 2 and 3 emissions and plan related actions that enable their 2030 and 2040 goals.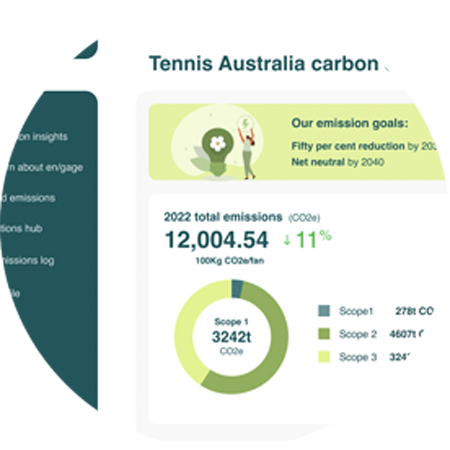 Dashboard Views
With a view of goals, emissions and corresponding actions, Engage helps drive processes and behavioural changes for sustainable outcomes.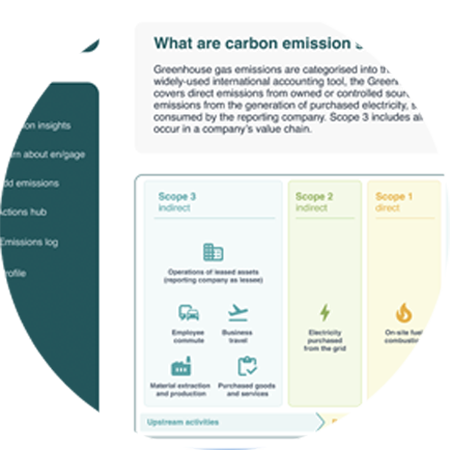 Partner Education
To drive change beyond the organisation, the platform has learning content to educate and inspire vendors and suppliers towards low-carbon goals.