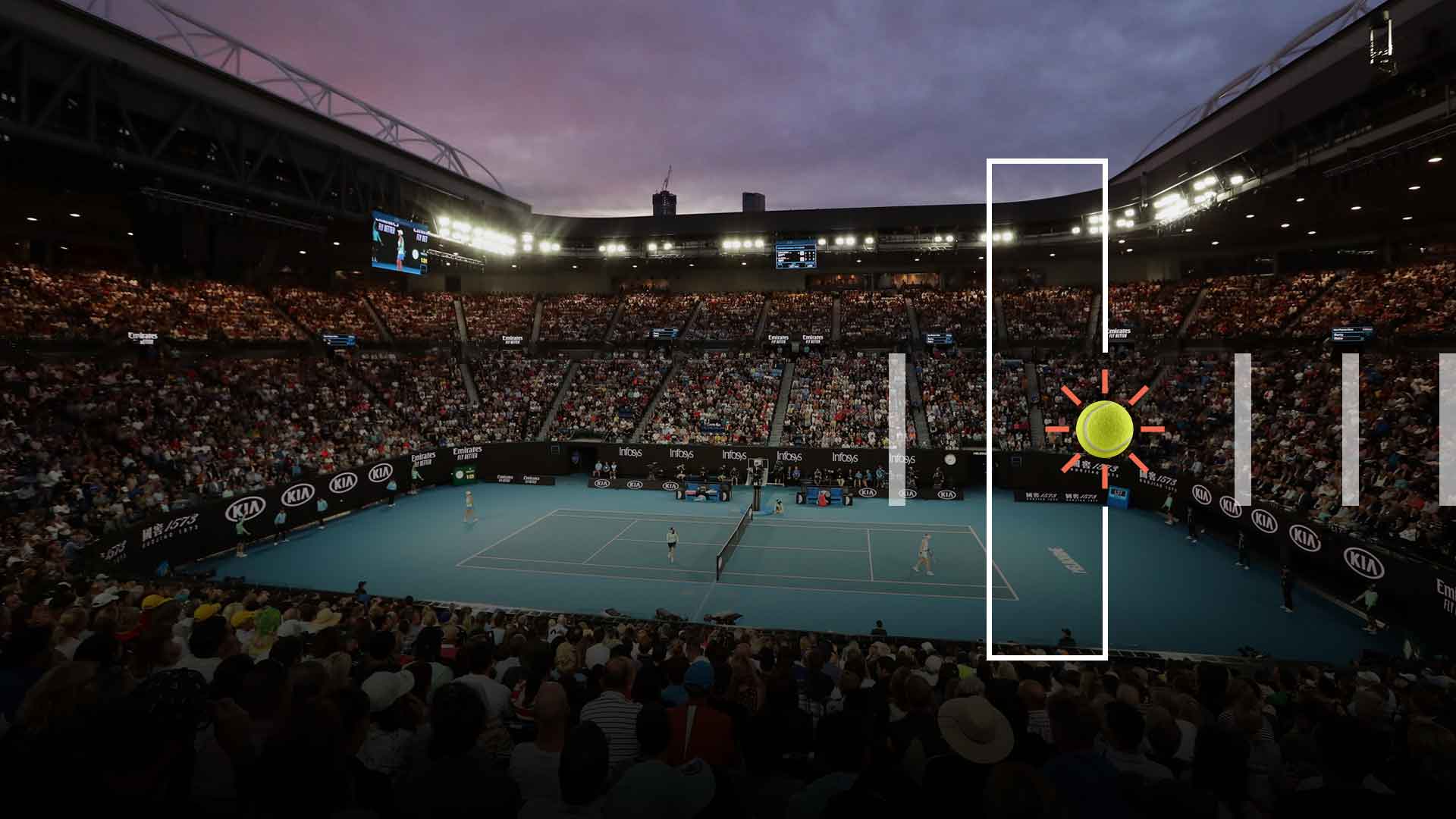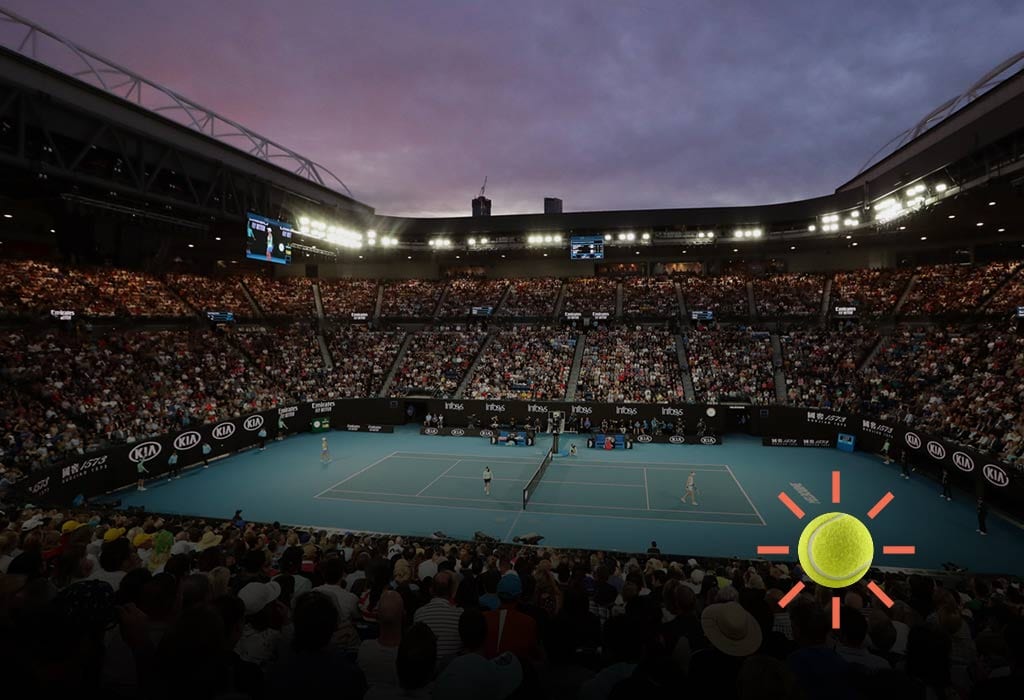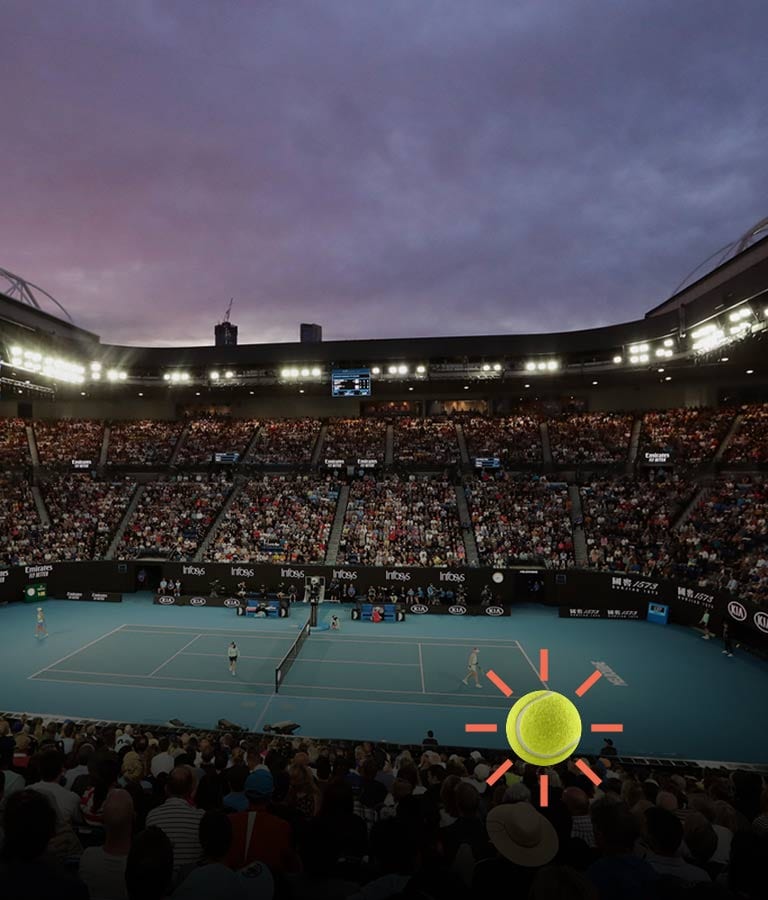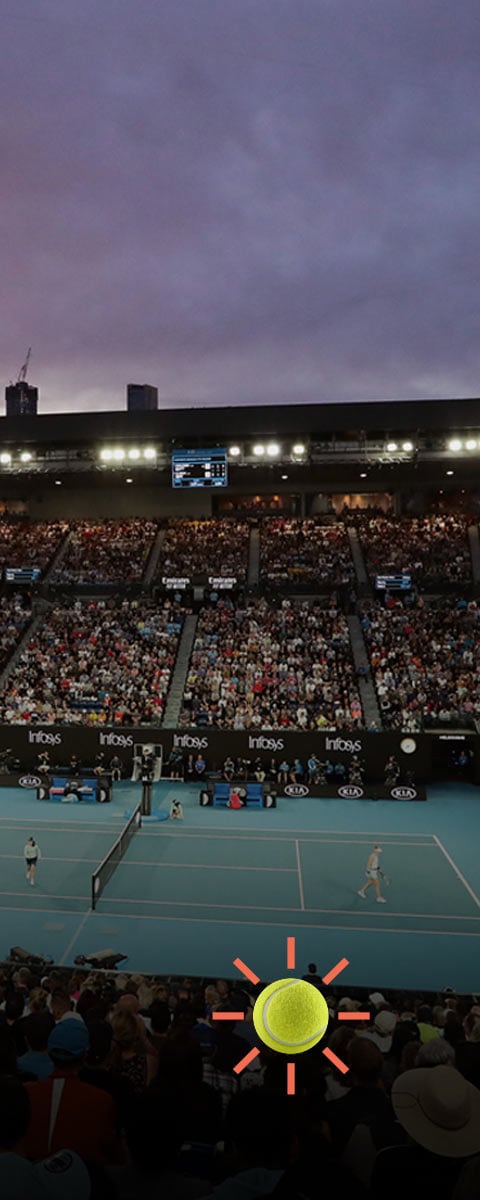 Five Years of Next with Infosys and Australian Open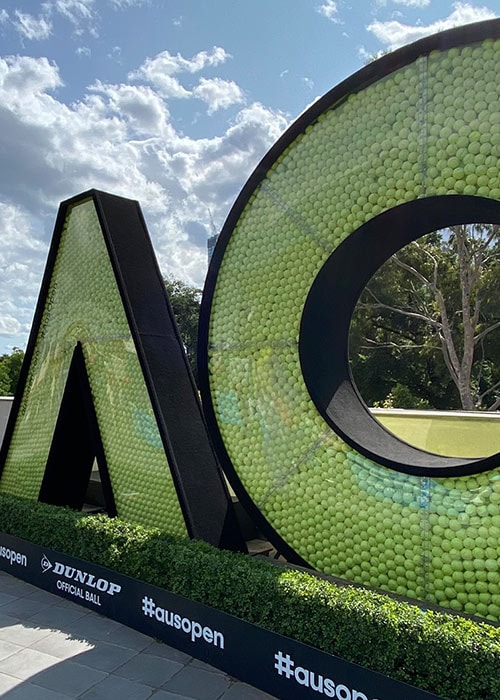 Experience The Next, 2019 to 2023 and Beyond
Five years ago, Infosys arrived at AO with data, insights and digital experiences. And there's been no looking back since, from AI on court to sustainability beyond it. Year after year, we've helped players reach higher and fans engage better with the tournament they love. With 15 innovations reaching a billion fans, the journey continues and we're here to stay.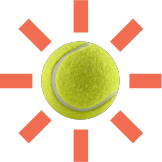 The Innovation Timeline
A walkthrough of our tech journey with the Australian Open.
2018
Partnership announcement
Infosys and AO get together to bring technology to tennis.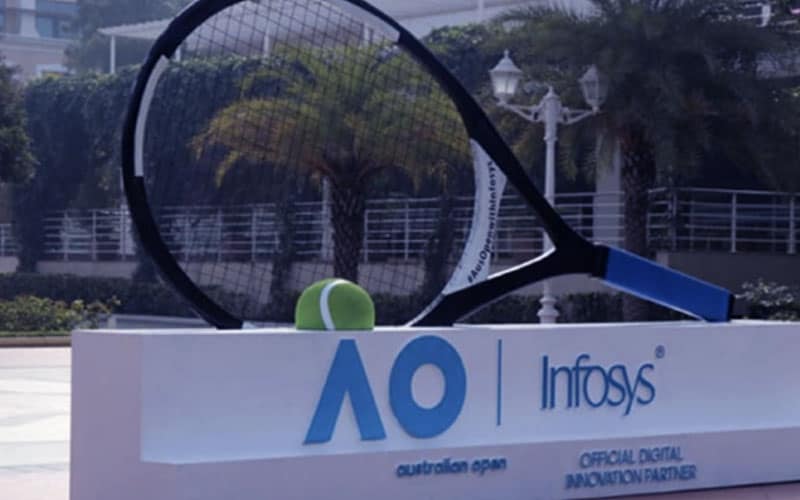 2019
MatchBeats
Point-by-point analysis in real time changes the game for fans.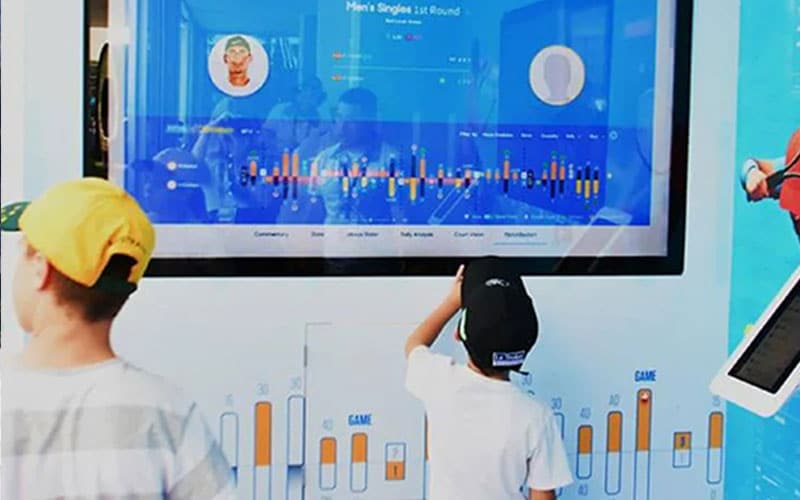 2019
AI Highlights
The best moments are captured and relayed within minutes after a match.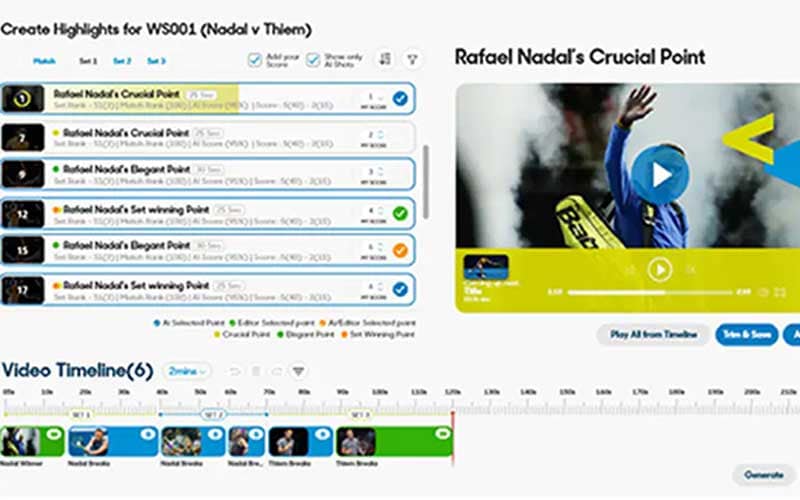 2019
VR Tennis
The next digital dimension for the sport is introduced in gaming.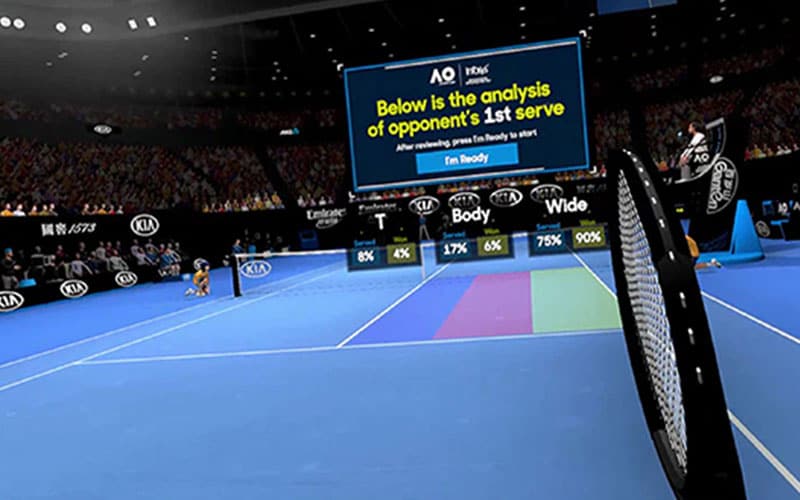 2019
Introducing VR Store
Digital avatars browse, try on and buy official merchandise in a new reality.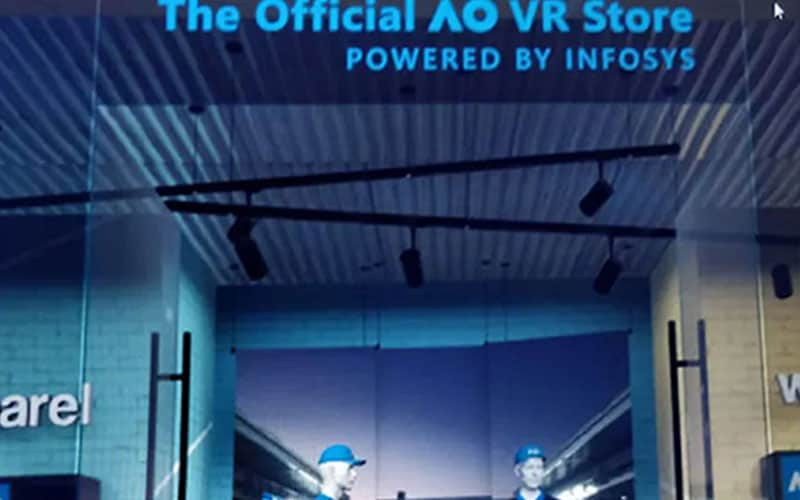 2020
First APAC Confluence
The flagship Infosys client conference is launched for the region.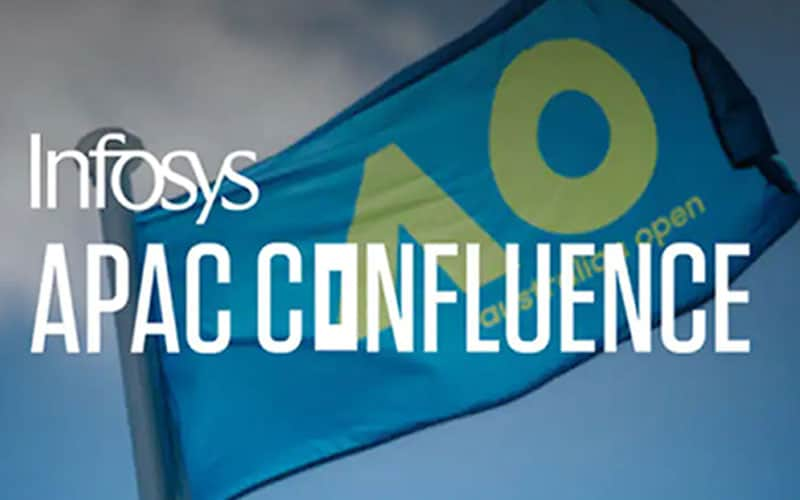 2020
New Match Center
With a 3D view, fans can envision real time play enhanced by stats.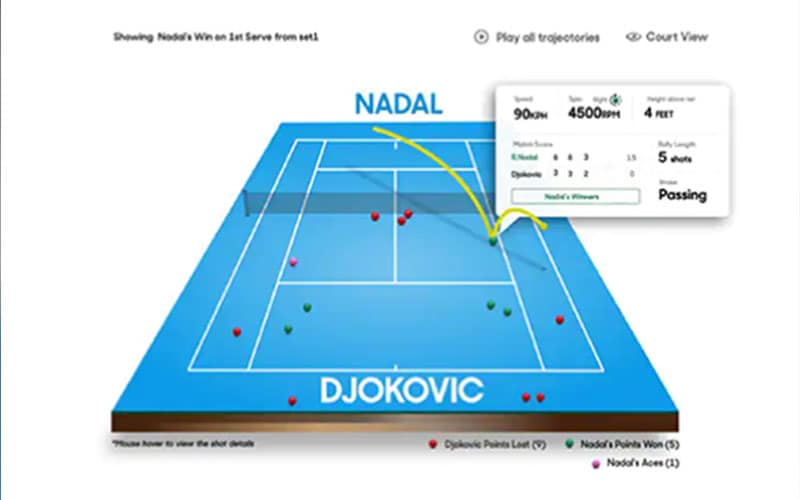 2020
AI Highlights for Broadcasters
The story of the match is processed, condensed and published by AI for the media.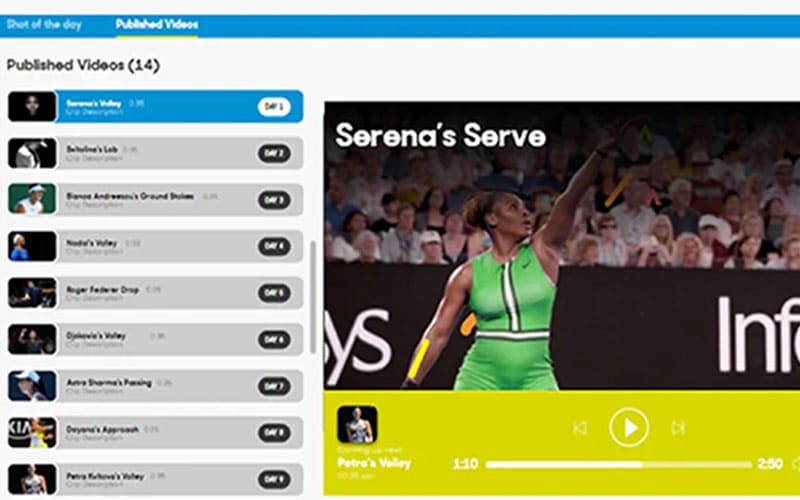 2020
Alexa Commentary
Alexa gets in on the action with voice assisted technology for commentary.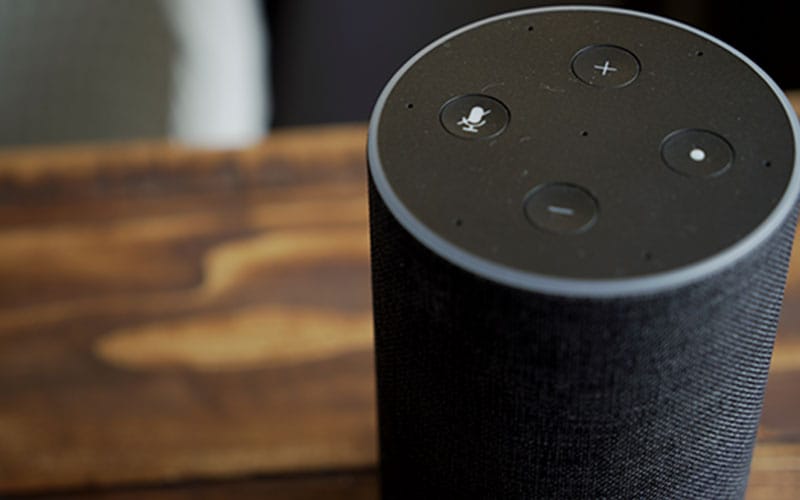 2020
Mobile App
The score, the stats, the schedule and everything else now in everybody's pocket.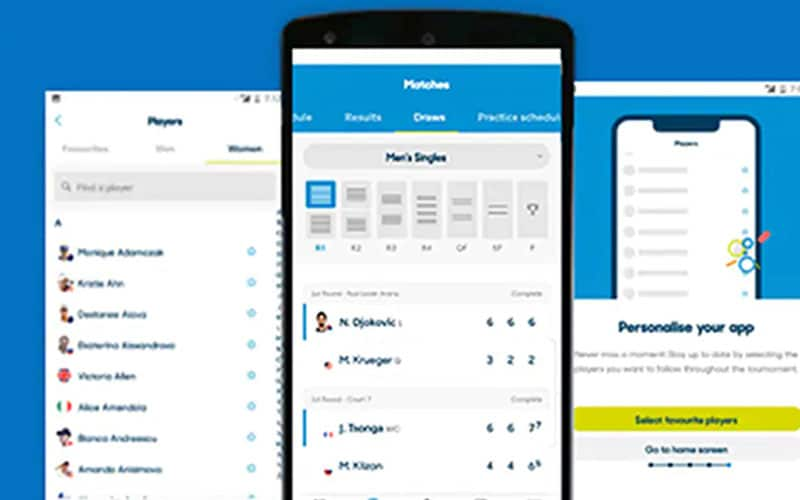 2020
Moon Tennis
The space race has entered tennis with this new VR game.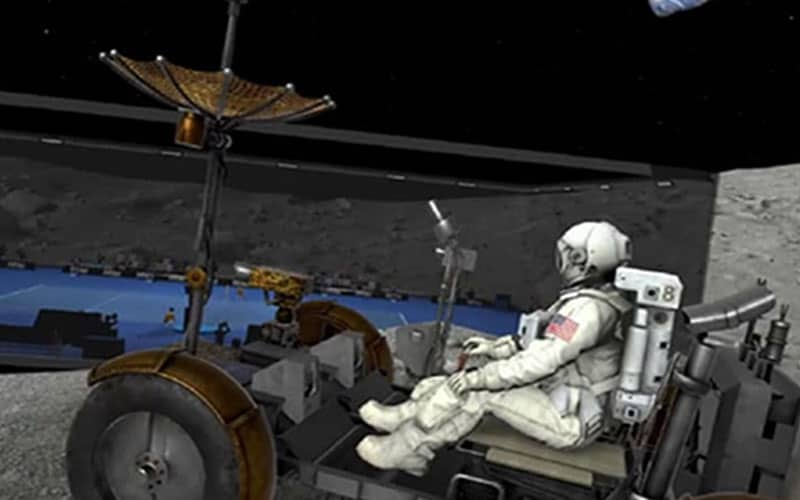 2020
Music and Tennis
Pair your play with your favourite tunes in this gaming experience.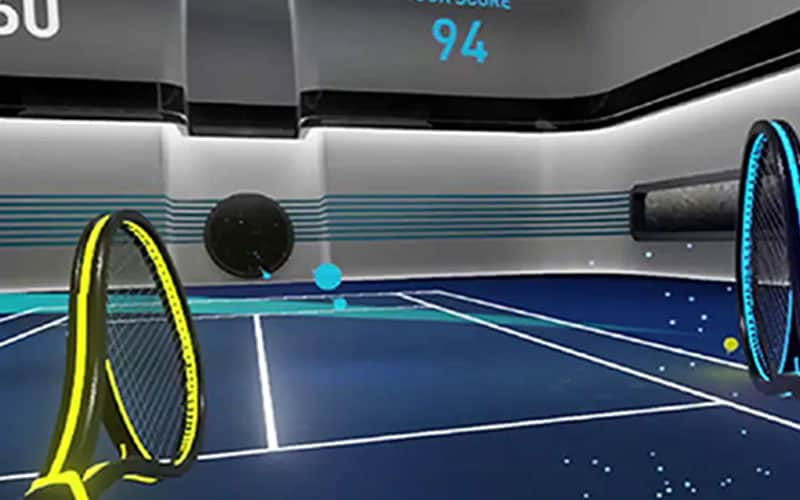 2020
Aces for Bushfire Relief
Along with AO and other partners, Infosys raised funds to aid efforts in the region.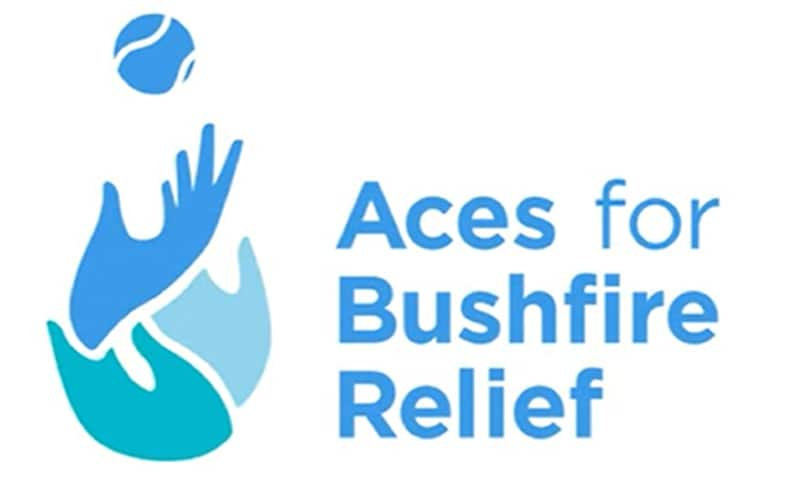 2021
Virtual Slam
If you can't make it to the court, play the game on your computer.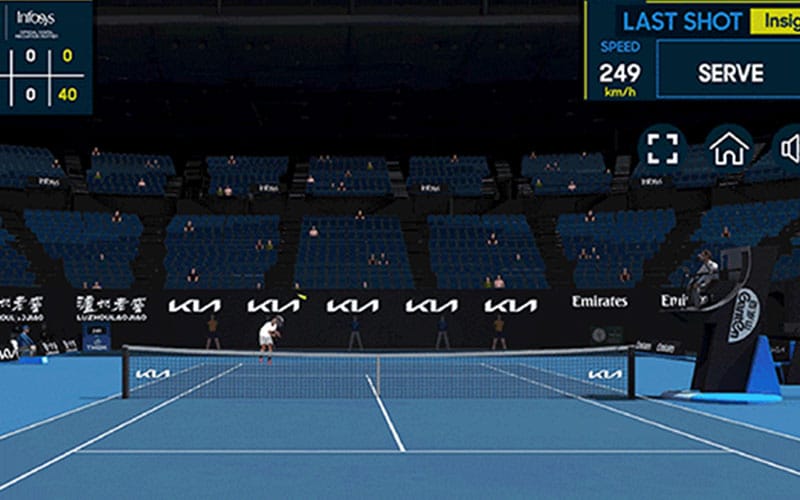 2021
3D Court Vision
See player avatars and their shots from every angle for an immersive experience.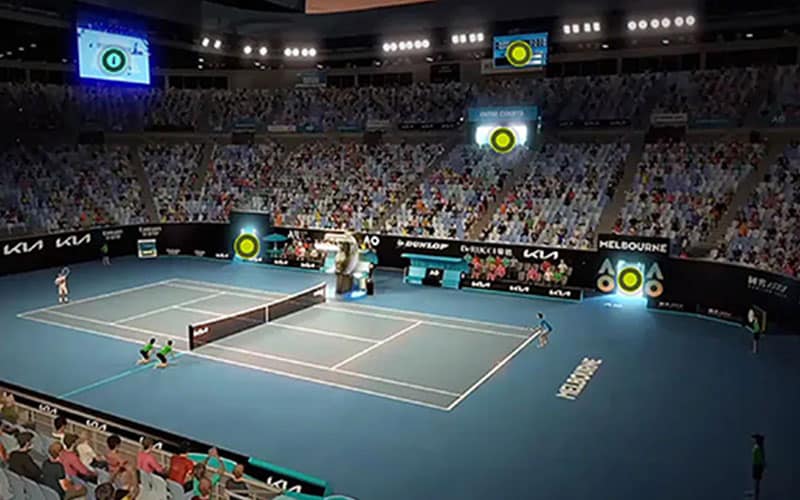 2021
AO Virtual Hub
When circumstances keep fans from the arena, we take the virtual one to them.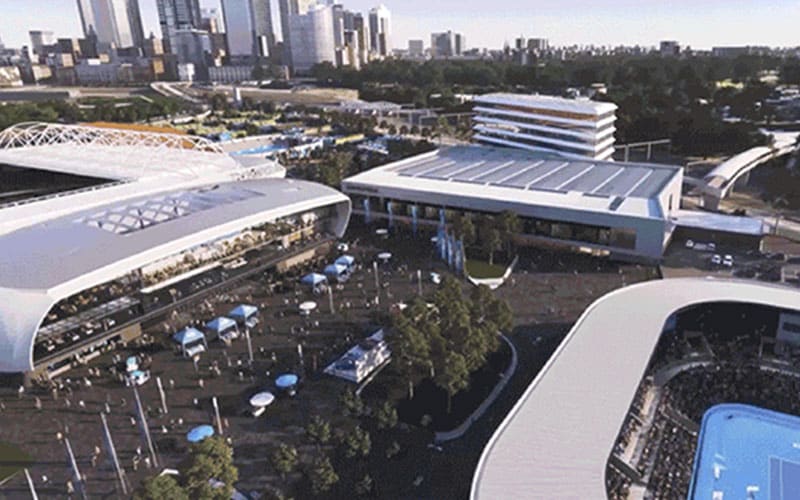 2021
5-year partnership extension
Infosys and AO extend their partnership through to 2026.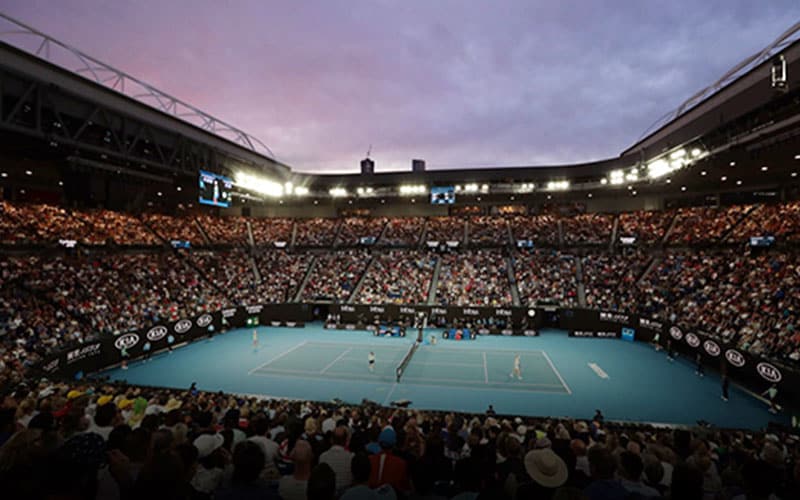 2022
Back at Melbourne Park
The Infosys Fan Zone returns after the pandemic and everyone's game for VR again.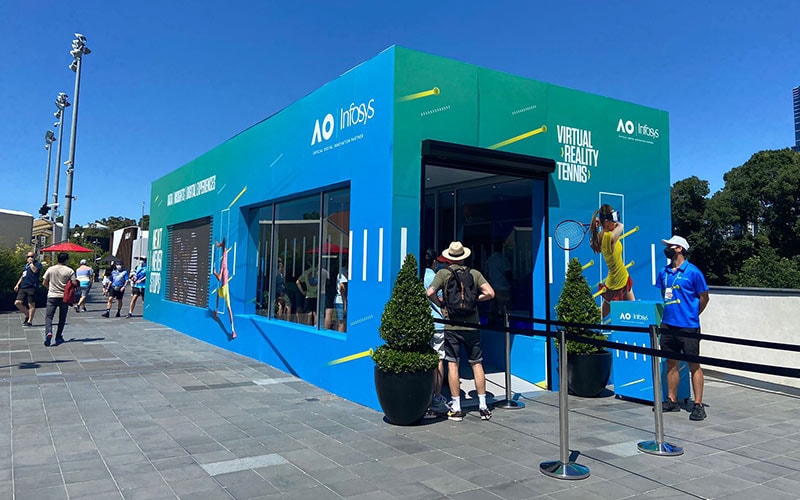 2022
Match Center Evolves
AI generates match quizzes and advanced player comparisons.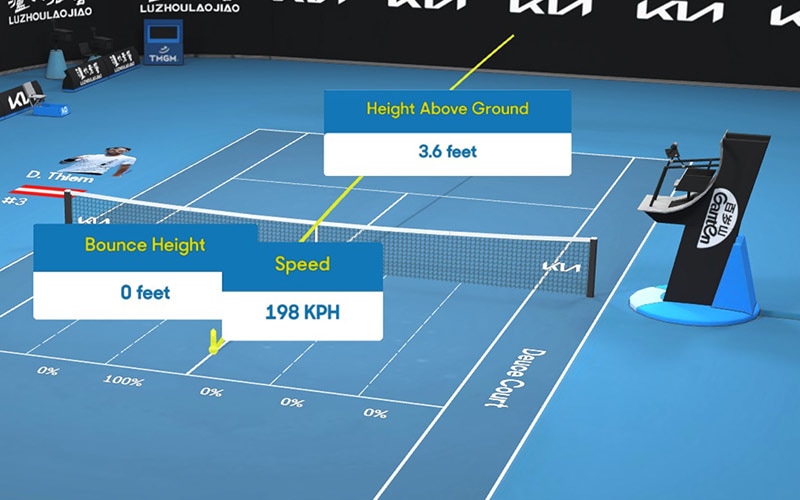 2022
Arcade Tennis
Virtual tennis gets a retro twist with nine pins and a bowling lane.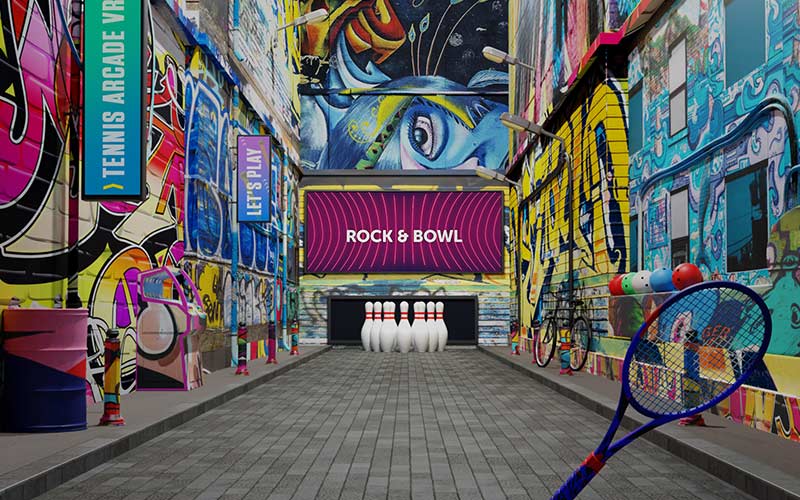 2022
Future Stars Off Court
Infosys and TA launch a digital inclusion initiative powered by Infosys Springboard.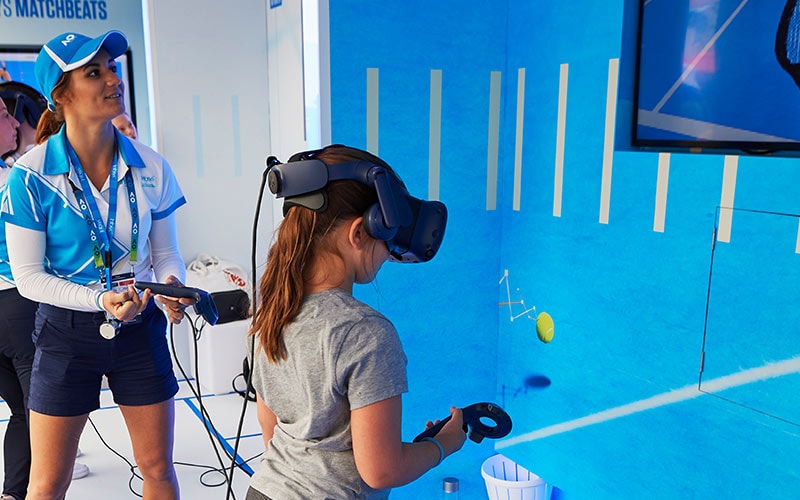 2023
Towards Net Zero
The Engage carbon management platform fuels the sustainability journey.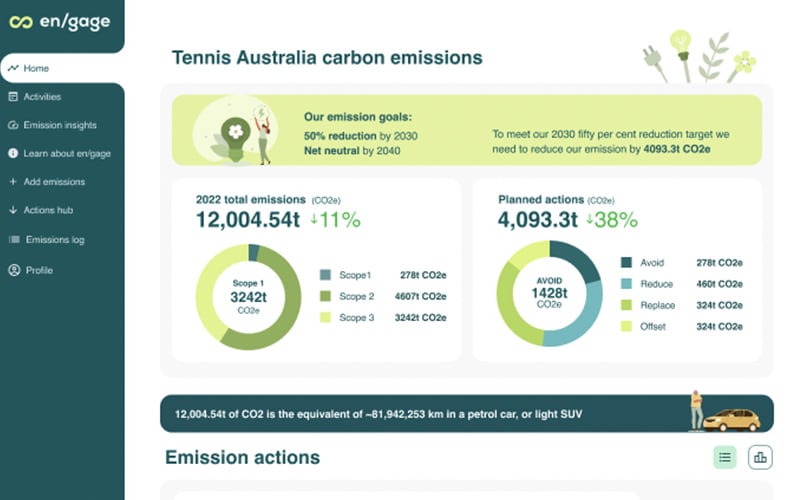 2023
More Space, Less Footprint
The Infosys Fan Zone gets bigger and gets carbon-neutral too.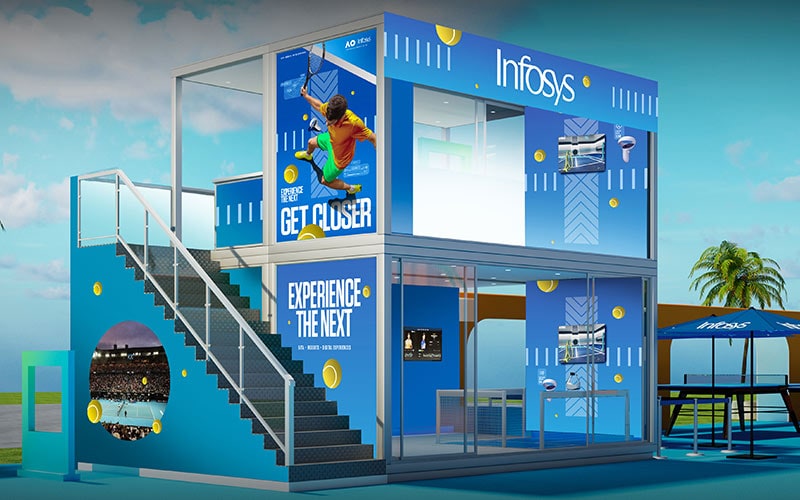 2023
Players Portal
AI spots statistical tendencies and suggests patterns of play.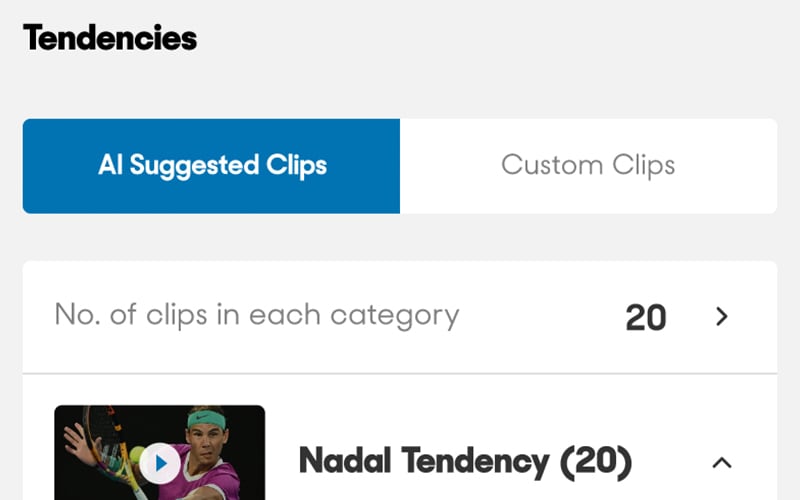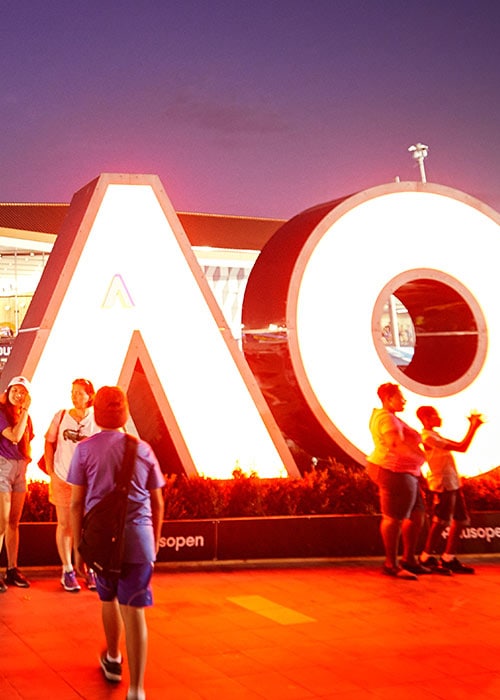 Australian Open and Infosys Extend Digital Innovation Partnership Until 2026
More immersive and more inclusive, from center court to beyond it: that's the journey that Infosys and Tennis Australia are making together.
Know more
Fans of the Future
3 years down. 5 more ahead. And we are excited to take our tennis innovations to the next level. We centered our technologies to deliver the best possible experience to the players, coaches, media and fans. Now we're taking the sport outside the courts.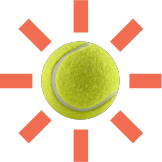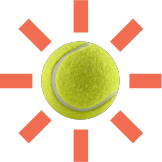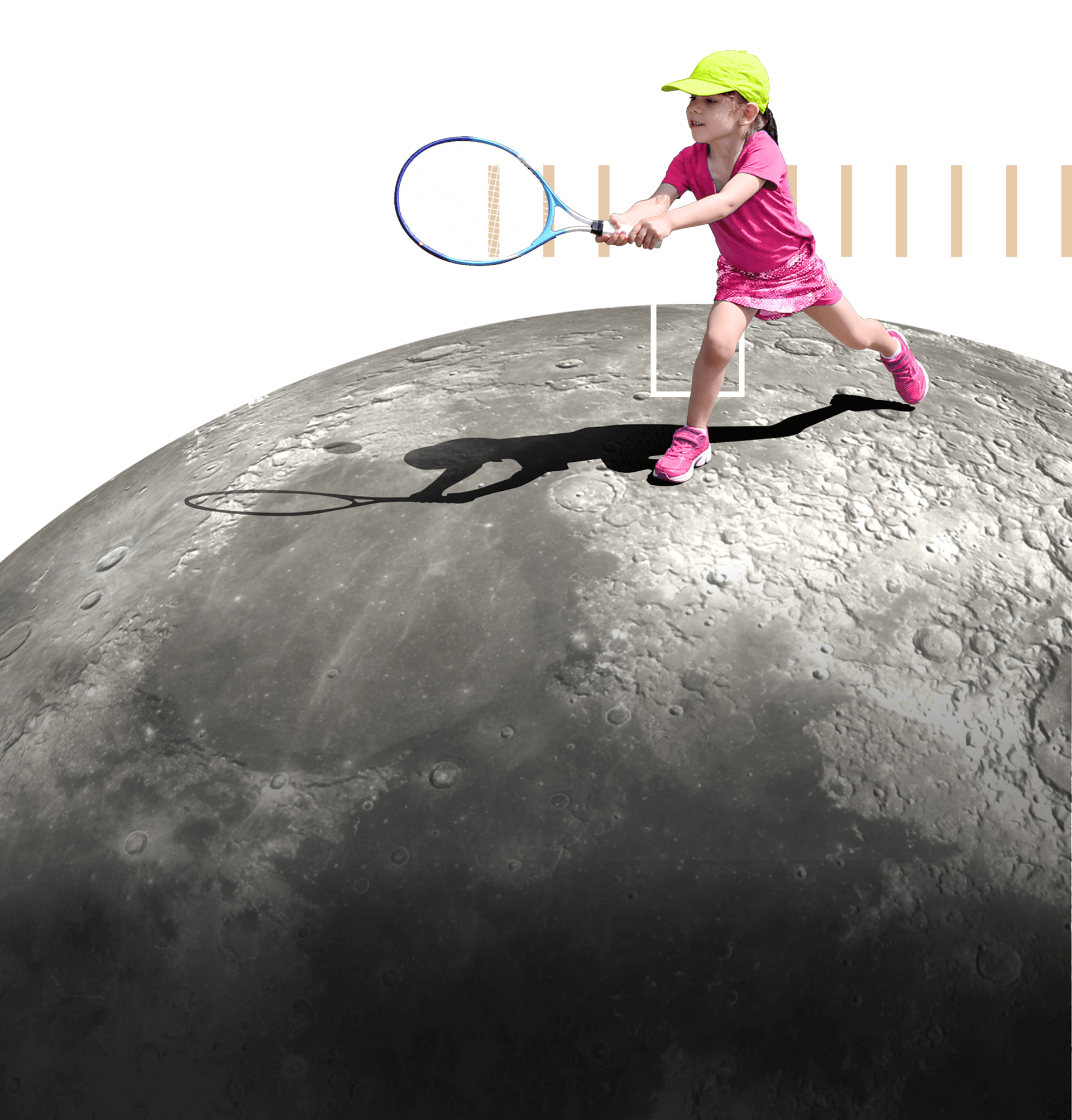 Next Never Stops
While records are broken on the court, we set new ones behind the scenes. We are working on three new innovations and initiatives to enable media, equip players and coaches and engage fans.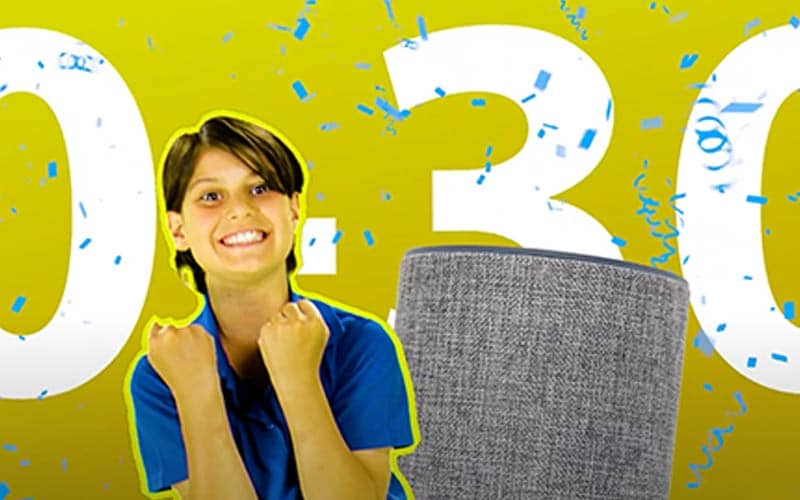 Enhanced Broadcasting Stats
Enjoy the game from the comfort of your home with expert analysis aided by AI.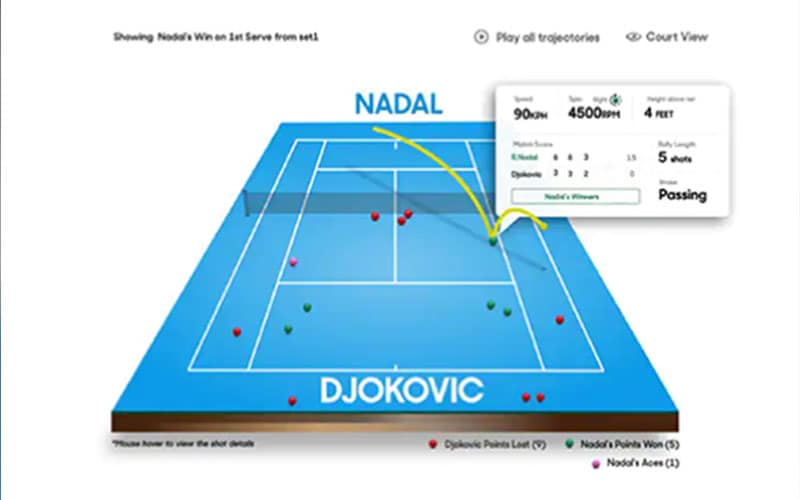 The All New Match Center
The crowd favourite will now provide more finely detailed stats and keep track of the games played that day for you.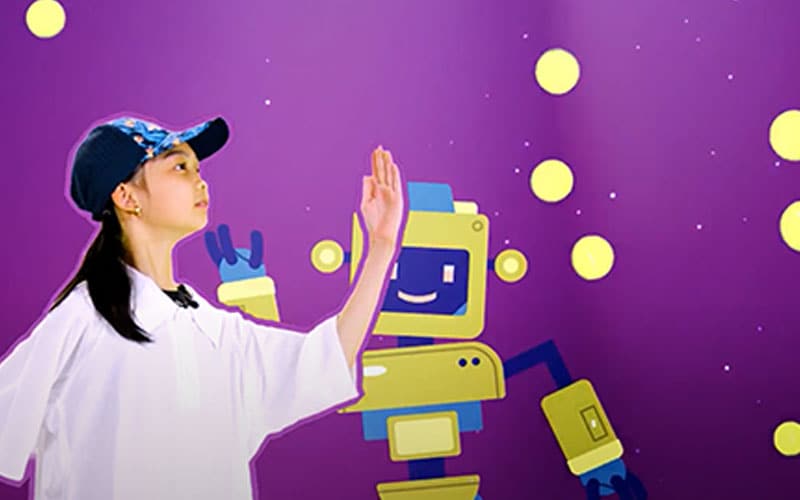 Tech for Good
We're making the game more accessible to people with disabilities and disadvantaged communities through CSR initiatives