BEWARE OF THE BACKHAND
World No. 1, Ashleigh Barty, takes on No. 14, Sofia Kenin, in the semi-final of the Australian Open today, with baseline exchanges through the Ad court sure to favor the American. The other semi-final sees No. 4 seed, Simona Halep, takes on unseeded Garbine Muguruza.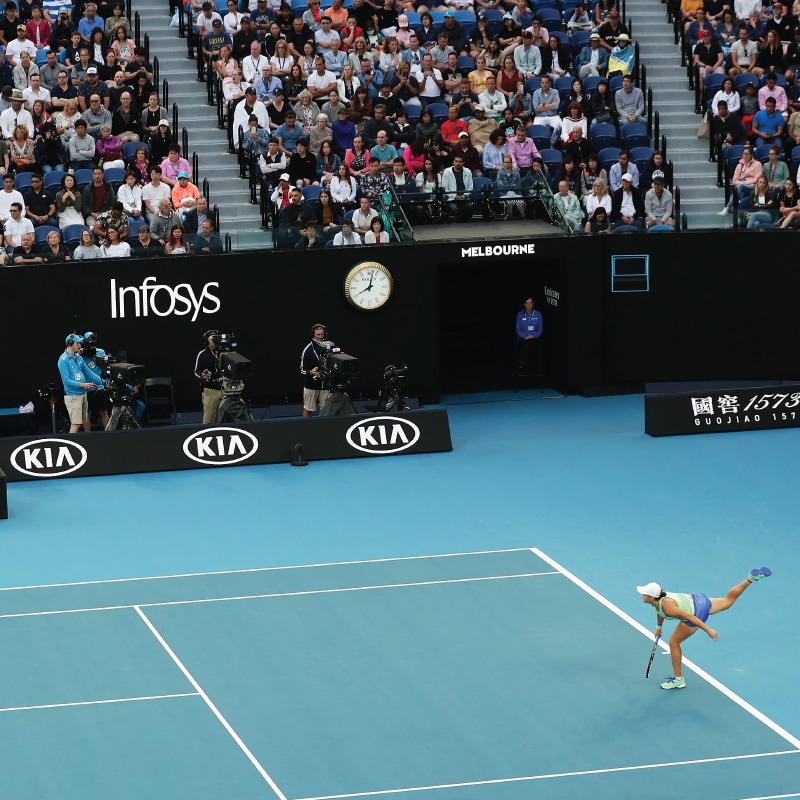 CRAIG O'SHANNESSY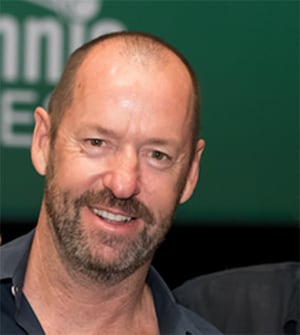 JAN
30
2020
A CLOSER LOOK AT THE WOMEN'S SEMI-FINALISTS
Kenin has been a baseline juggernaut at the 2020 Australian Open in her run to the semi-finals, winning a higher percentage of her points from the back of the court than any other player at Melbourne Park over the last two weeks. Kenin has won 57.4% (292/509) of her baseline points, which is far superior to Barty's 50.1% (221/441).
How dominant is Kenin's backhand wing? Consider the following Infosys Stats+ analytics…
Groundstroke Winners To The Semi-Finals
Backhand Winners
Forehand Winners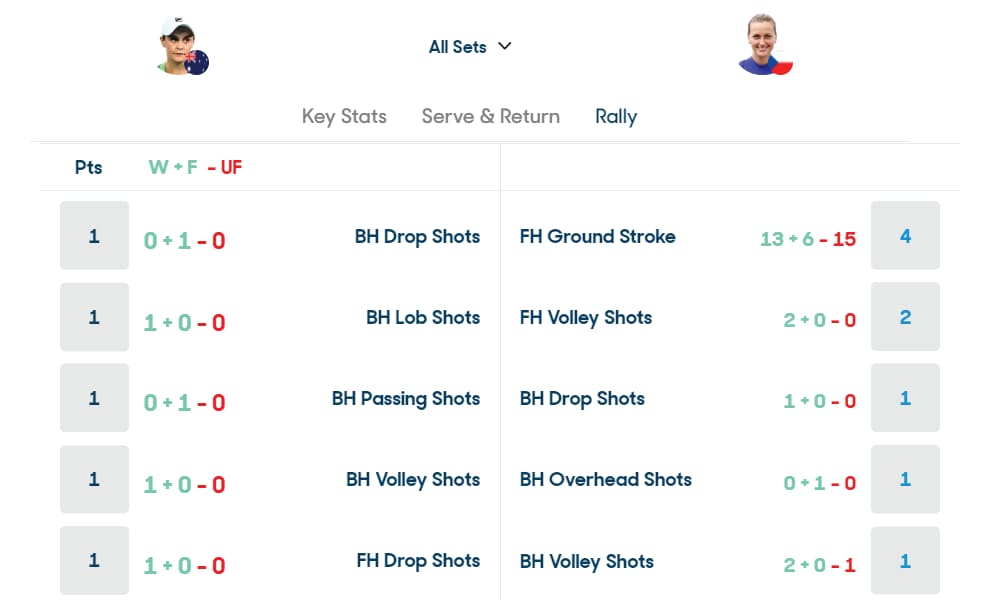 INFOSYS STATS+ REVEALS THE MATCH IMPACT OF EACH STROKE TYPE
Kenin's backhand was particularly potent in her third round victory over Shuai Zhang, where she belted 18 backhand winners in her 7-5, 7-6(7) victory. The key for Barty will be not to overplay Kenin's strong suit. Some rallies will naturally occur backhand-to-backhand, but Barty only needs to go there to open up the forehand side.
Kenin's key baseline strategy will be to lock Barty in the "Backhand Cage", making her repeatedly hit backhands against Kenin's stronger backhand. Whoever can win this key battle will win the match.
The other semi-final sees No. 4 seed, Simona Halep, takes on unseeded Garbine Muguruza. We traditionally think of Halep's style of dominating longer rallies and grinding out baseline points, but it has been the exact opposite for the Romanian this year.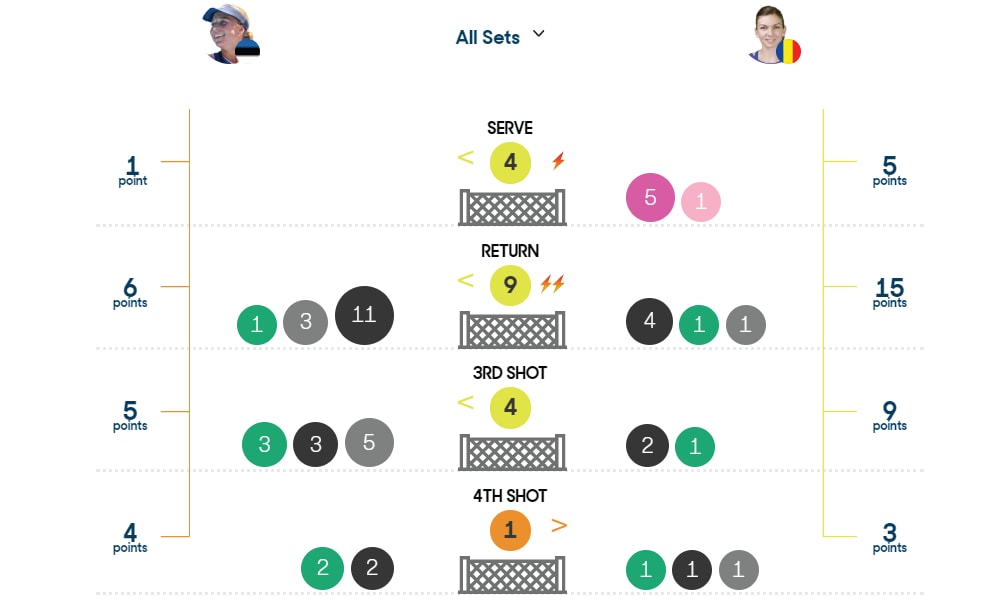 INFOSYS RALLY ANALYSIS UNCOVERS PERFORMANCE AT EACH SHOT LENGTH
Halep Points Won By Rally Length To The Semi-Final
0-4 Shots = +94 (202 won / 108 lost)
5-8 Shots = -1 (87 won / 88 lost)
9+ Shots = -10 (53 won / 63 lost)
When Halep has only had to hit a maximum of two shots in the rally, she has won 94 more points than she has lost. But if the rally goes to a fifth shot or longer, she actually has a losing record in rally lengths of 5-8 shots and 9+ combined (-11).
In an ominous sign for Halep, Muguruza has been dominant in all three rally lengths so far to the semi-finals.
Muguruza Points Won By Rally Length To The Semi-Final
0-4 Shots = +55 (219 won / 164 lost)
5-8 Shots = +13 (87 won / 74 lost)
9+ Shots = +9 (49 won / 40 lost)
Muguruza has also been enjoying a lot of success finishing points at the net, winning 79% (58/73), which is well above Halep's win percentage of just 53% (25/47). Muguruza will bring a lot of confidence in short rallies, longer exchanges, and jumping on short balls to finish at the net.
Muguruza's first serve has also been putting up far more dominant metrics to the semi-final over Halep.
Aces
Unreturned 1st Serves
Muguruza = 39% (75/191)
Halep = 32% (62/196)
1st Serve Points Won
Muguruza = 76% (146/191)
Halep = 72% (142/196)
Both Barty and Halep will start as the favorites in their matches, but once you dig into the analytics, you can see that both Kenin and Muguruza also have a pathway to victory
CRAIG O'SHANNESSY


STRATEGY ANALYST FOR THE ATP TOUR, AUSTRALIAN OPEN, NEW YORK TIMES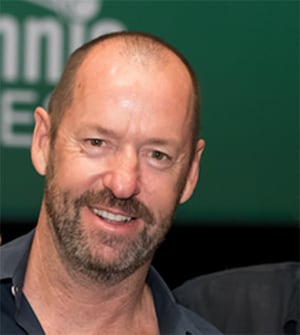 Craig is widely respected as the world leader in the tennis industry researching and teaching the strategy of the sport. Craig's data analysis work with Team Novak Djokovic has helped the Serb win multiple Grand Slam titles. Craig's work simplifies the game, uncovers key patterns of play and disrupts a sport that has traditionally relied on feel - replacing myths with metrics.

Game Pulse uses insights from the Infosys Tennis Platform to analyze the hows and whys of player performance at Australian Open 2020. This year, fans can get real-time analytics for every match, every stroke and every point with five different ways to play with data at the Infosys Match Centre: MatchBeats, Stats+, CourtVision, Rally Analysis and MatchBeats++.