The Next Opportunity
Human potential is limitless. Realising it is a journey. That's more important than ever post-pandemic. Let's explore how can we together enable people, organizations and societies to realise their potential. One step at a time. Through technology. Through talent. Through always seeking the next.
Unmissable
Thought Leadership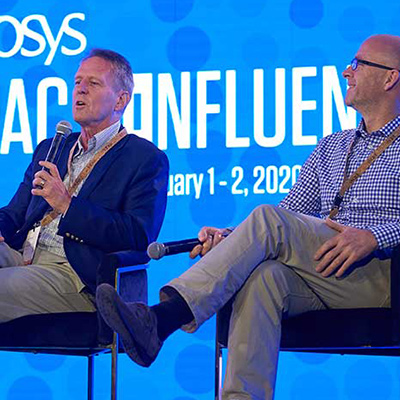 A curated 2-day agenda will witness 10+ CXO speakers, industry thought leaders and influencers lay down the blueprint on leveraging the Next Opportunity.
Australian Open Finals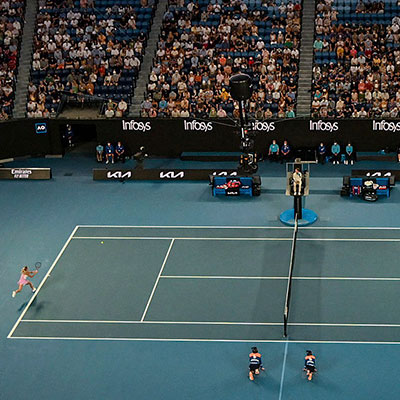 Watch the champions battle it out for the top spot in the men's and women's singles at the Grand Slam.
Backstage Tour Of The Rod Laver Arena
Get a sneak peek into all the action that happens behind the scenes at the Rod Laver Arena.
Tennis Clinic
A once in a lifetime opportunity to learn and get that forehand right from a legend of the game.
Inspiring Speakers
From the most compelling visionaries to enterprise game-changers, APAC Confluence has come to be known for its line-up of speakers. We are curating an eclectic mix for the 2023 edition as well. Keep watching this space for updates.
Agenda
DAY 1 - APAC Confluence
DAY 2 - APAC Confluence
Keynote
Fireside Chat
Spotlight
Panel Discussion
View all
Networking
AO Men's Finals
The best in the world facing off under the Melbourne skies is a sight to behold and not to be soon forgotten.
AO Women's Finals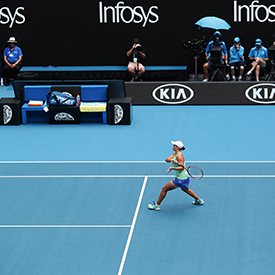 This is where tomorrow's sensations break through, and yesterday's icons stage a symphony of excellence.
Behind the Scenes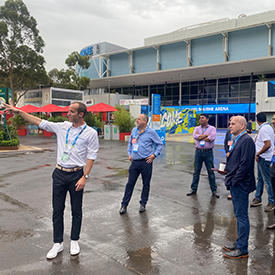 Be mesmerized by The Walk of Champions as you get an insider's view into the making of the Asia Pacific Grand Slam.
Tennis Clinic
It's not everyday that you get to raise your game with a legend. Confluence mornings start early and with a masterclass.
Venue
The Melbourne Cricket Ground (MCG), also known locally as "The 'G",[4] is an Australian sports stadium located in Yarra Park, Melbourne, Victoria.[5] Founded and managed by the Melbourne Cricket Club, it is the largest stadium in the Southern Hemisphere, the 11th largest globally, and the second largest cricket ground by capacity.
Find out more on : https://www.mcg.org.au
Bigger Yet Greener: A Fully Carbon-Neutral Event
At Infosys APAC Confluence 2023, you will be a part of something greater - partaking in our mission toward a sustainable future and we are proud to announce that this will be a fully carbon-neutral event.
Here are our efforts that make this a fully carbon-neutral event:
Calculating the total emissions for the conference using global standards
Utilizing recyclable branding materials
Offsetting avoidable emissions using sustainable methods and materials
Offsetting all unavoidable emissions through carbon credits from Infosys-owned, internationally certified Gold Standard carbon offset projects
Using energy-efficient equipment for the confluence
Reducing food wastage and implementing a composting program for all unavoidable wastage
Deploying a special green initiative team to ensure all sustainable practices at the event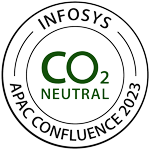 Begin Your Journey
Here's a quick guide to help you plan your participation at Confluence.
FAQs
You can register for the event by either clicking the "Register Now" button above or below.
Should you have any queries regarding APAC Confluence 2023, we'll be happy to help. Please email the Confluence team at InfosysConfluence@infosys.com
Yes, you will receive a confirmation email once you successfully complete your registration.
You should fly into Melbourne Airport (MEL). The venue is approximately 35 minutes from the airport.
Let's Connect
#InfosysConfluence