Back
Blogs
Living my mother's dream
By Christian Antonio Martinez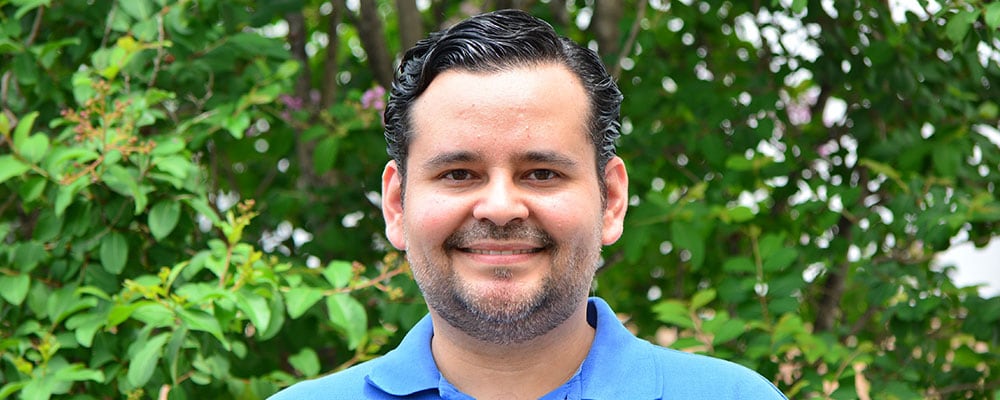 When I began my journey with Infosys thirteen years back, my family and I were in a very difficult situation, economically and emotionally. The job offer from Infosys was heaven sent at a crucial time, and thanks to this opportunity I was able to take my mother and sister with me, and start a new life. Joining Infosys also helped me realize one of my forever dreams – to help my mom retire. She did her best to support me in everything and worked a lot, even though she had no professional education.
Since the first month when I started on the foundation program, Infosys has engaged me to do my best. I started working at Infosys as a fresher in 2008, and I have had a wonderful professional development in Delivery (SE, SSE, TA, TL) and I had the opportunity to join Infosys Quality Department in 2013, where I am currently a Quality Assurance Manager. During my early years at the company, I had the opportunity to create a Social Responsibility Group in Mexico DC. In this group, I got to work on several initiatives and we received Best Initiative Award in 2010 and 2011. This was a wonderful experience because when you start your development path, you don't have the management experience to lead a project, but still learn valuable lessons.
One of the things that I like here is that the company recognizes effort and performance. I have received several recognitions through my journey, the last one being the Star of Mexico award in December 2020. My best experience at Infosys was the opportunity to visit the offices in Bangalore and Mysore, this visit as a selection to participate as Voice of Youth in Strap Surround 2014. My mother always wanted to have more resources for me to go out of the country and live different experiences. I had the opportunity to also visit Infosys Brazil and Araraquara two years ago and the person happiest that I got to travel and have these experiences, was my mother.
One of the things that I enjoy working here is the constant learning culture through platforms like Lex or the Harvard Manage Mentor. The other positive is that there are no stone walls - you can participate in projects of several business lines, move to other areas of expertise, or as in my case, finding my passion for Quality and moving to another development path like Infosys Quality. I was a Technology Analyst, but the company invested in my training, so I could embrace my passion. What I admire about the work culture here is the continuous improvement focus, as well as, always being one step ahead with current technologies to work with, so that we can focus on building what's next.
In my personal experience, when I had no management experience in the early beginnings, I proposed to create an initiative for the company and received the necessary support. I have had opportunities to help running a PoC for a potential new client, apart from helping an account improve their implementation process – an endless journey where my career has never stood still. The confidence to live up to my potential has come from the encouragement and mentoring of my managers, who have always supported me here. I have also learnt from my teammates, trying to understand their perspectives and their areas of expertise, which has also helped me to grow.
I would like to keep growing in the Infosys Quality stream, one of the areas that I like the most is the Audits and Assessment and Quality Coaching. Trying to be one step further in my assignments by being aligned to our Navigate Your Next vision, being continuously trained and proposing new ideas that can contribute to my Quality Department team and the Mexico office, as we navigate further, together.
As I look back over the past 13 years, I cannot express how grateful I am to be part of the Infosys family, because this company has shown me a new way to live. Most importantly for me, Infosys gave me everything to support my mother, to give here everything she needed and to change her life from pain to happiness. There was nothing that made her prouder than the fact that her son was working in a very important digital enterprise like Infosys. Unfortunately, she passed away in November 2020, but the support from my family, and my bigger family, Infosys, has been key to continue living a meaningful life.
As Infosys celebrates its 40th anniversary, what I cherish most of my time here is the relationships I have built with people who have values, ethics and humility. There is nothing more important for a human then being supported in difficult situations, that is my experience here and it is something that is locked in my heart forever.