Back
Blogs
On '40 years of Heart', here's one from the heart
By Kannan Amaresh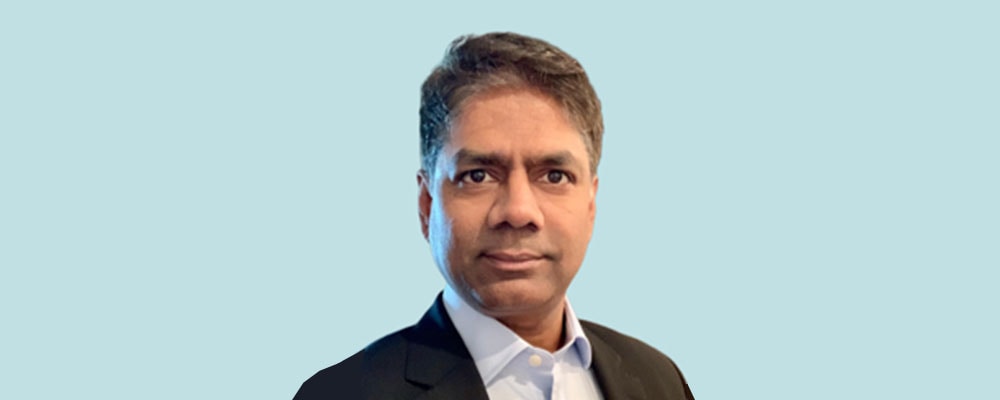 Powered by Intellect, Driven by Values – nothing better captures the essence of being an Infoscion!
Having been associated with Infosys for more than half the company's life, I have a few anecdotes to share; true stories that deeply embody the spirit of Infosys.
Let's take a stroll down memory lane to my first week at Infosys in June 2000. Most of us had taken the company bus to reach office. We had to swipe our cards to enter the heritage building, the first building from the bus bay. All of us swiped and entered without giving it a thought. But that day, I witnessed a remarkable sight – our Chairman and CEO, Mr. Narayana Murthy, was swiping himself into the building. Just like the rest of us. No special treatment. For most other Infoscions who had been there was some years, this must have been a pretty commonplace occurrence.
For me, it was a pivotal moment. Having made a lateral shift from a multinational company, this display of 'practice what you preach' was an amazing introduction into the value system that is the core of Infosys. It has stayed with me till date.
A few months down the line, I watched the CEO, COO, and the rest of the management running their quarterly review meetings. These meetings helped me understand many said and unsaid things about being a first-generation entrepreneur company. I marvelled at the painstaking diligence devoted to the quarterly reviews for every single business unit.
Above all, I was hugely impressed by how the leadership enabled ease of sharing data and listened to differing opinions. I loved the fact that even where there was no consensus, each perspective was taken on board and valued, and we agreed to disagree. This cemented my trust in the fact that Infosys is indeed 'Driven by Values.'
Years rolled by and many milestones were reached and celebrated. At Infosys, success is always cherished and shared across offices and geographies. When we made our first billion dollars in revenue, the celebration was unbelievable. It was like participating in a big fat Indian wedding. The message was clear. We had all worked hard to achieve such results, and therefore we must put our hearts into celebrating the milestone!
From 2000 to 2019, I have seen Infosys go through several up and downs that have tested the resilience of our core that is pivoted around values and intellect. But we have always come through – shining like a beacon to show the right path to all others.
2020, however, turned the entire world upside down. The pandemic introduced a completely different level of stress-testing for every individual and organization. Nevertheless, our core values once again showed us the way. 'Driven by Values', Infosys focused on the health and safety of employees and their families during these trying times. Enabling work from home for the entire workforce in the shortest possible time provided peace of mind to employees and their loved ones while ensuring minimal disruption to client deliverables. All of this has convinced me that Infosys is not just a big company – but a 'Live Enterprise' with a large heart!
Meanwhile, during the pandemic, we have all used our collective imagination and intellect to deliver innovative solutions. We brought out several pathbreaking offerings such as Lex, Wingspan, Live Enterprise, Meridian, Cobalt, Applied AI, and InfyMe – all of which reinforce the fact that Infosys is also 'Powered by Intellect.'
As we continue to nurture and strengthen the values defined by our founders, here's to many more 'decades of 'heart to all Infoscions!