Back
Blogs
An equal passion
By Kate Maloney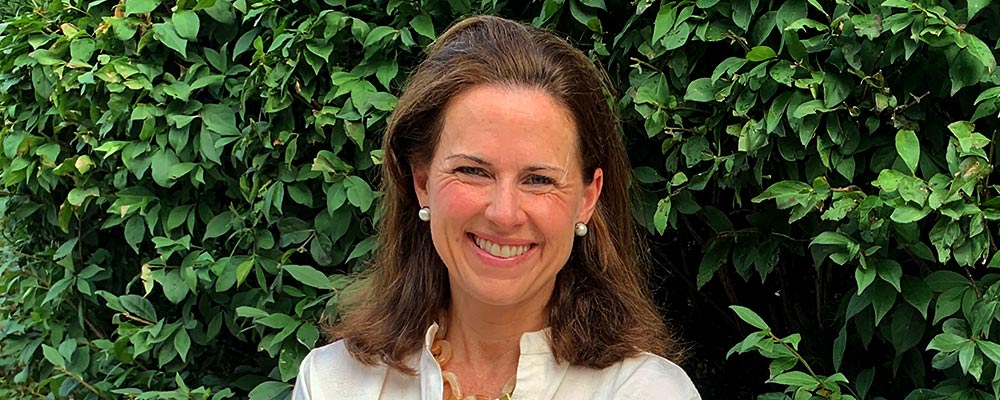 Given my unique role leading the Infosys Foundation USA, I maybe have a bit of an unfair advantage in sharing a perspective about the heart of Infosys. I stand at the forefront of Infosys' commitment to K-12 communities, particularly those that are under-resourced or left behind by the rapid explosion of technology and connectivity. Each day, our team passionately works to identify educator and student populations, who may benefit from new tools and resources that will allow them to grow the skills and mindsets they need to thrive in the 21st century.
After spending most of my career working with the US and foreign governments and at KPMG LLP, my curiosity about the role of business in society brought me to the Infosys Foundation USA. Through varied professional experiences, my passion has always been about the empowerment of youth – which is met by an equal commitment to education from Infosys.
I am just starting my third year at Infosys and every day since I joined, I have had the privilege to represent what I believe is the very heart of the organization:
– A commitment to education that goes back to the founders of the company. I reference this fact frequently, maybe because of my own passion for education. In the ever-shifting global landscape – with challenges of every type - business is called upon to do more than meet its own profit goals; it is called to a higher purpose by investors, employees, clients and the wider community to be a positive contributor to society. This is not a call to be all things to all people. Rather, it is a challenge to zero-in on core values and the pulsing heart of the institution and identify ways to leverage those assets for impact across the communities most in need. Education is core to Infosys. A commitment to deliver digital literacy is not a challenge that was haphazardly pulled off the shelf in an effort to structure a philanthropic commitment. On the contrary, Infosys has always maintained a commitment to train, to learn, to push, to grow and to give back. This ethos about building talent and opportunity for all individuals is fundamental to the Infosys Foundation and the myriad skill-building initiatives and education programs of the company.
– Its people. I came to Infosys having spent most of my career working collaboratively with governments, non-profits and business in countries outside of the US. I've always embraced the challenge of learning to achieve impact within cultures other than the one in which I was raised. Right now, I have the best of both worlds: I'm immersed in the localized challenges of bringing computer science education to communities across the USA, while working side-by side with colleagues who were shaped by Infosys in India early in their careers, but now embrace NYC, or Hartford, Indiana or Texas as their own. Additionally, I am inspired professionally by the work the Foundation carries out with the daily support of those still based in India, who are critical contributors to our mission. The connection to the throbbing hub of Bangalore, with its strong legacy, colorful culture, and enormous scale is one of the highlights of my job. Similarly, I have loved the relationships I've formed in these three years in the US with Infosys colleagues who had their own formation in India – and know the company well – but who equally demonstrate a passion for the US. It may sound like an exaggeration, but truly every person I have met (virtually or in-person) is warm, intelligent, engaging and full of passion not only for Infosys and the work we do, but what the brand stands for. I embrace being a part of the evolving story of Infosys at a time that it is learning how to bring the best of its 40 years in India, to the challenges and opportunities of the USA.
I have been supported by Infosys since my first day at the WTC office when I was introduced to many new faces - all while trying to not get too close to the glass windows of the 79th floor overlooking Manhattan! As I prepare to return to the office and be among the names and faces I've mentioned above, my heart is full knowing we stand on the investments, commitment, vision – and heart – of those who have been Infosys since its founding. I'm looking forward to collaboratively creating what is next at Infosys.