Back
Blogs
40 years of Transforming the World
By Pramod Subhaschandra Gajakosh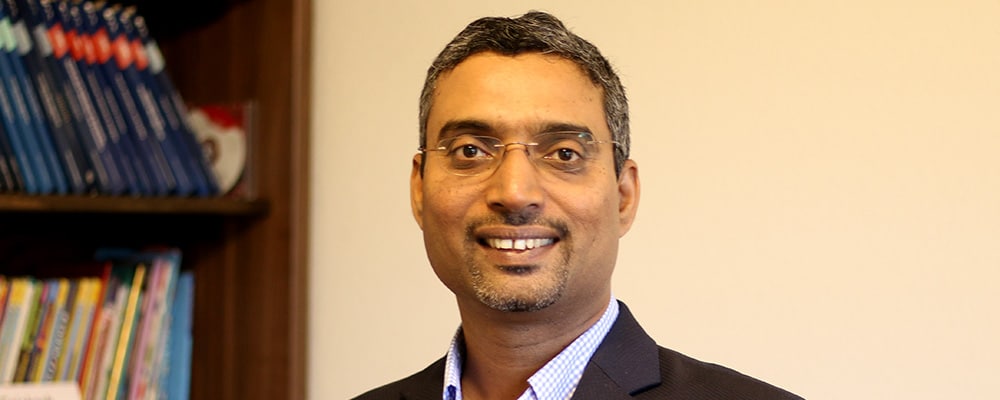 July 2021 was a special month. While we celebrate the 4th of July here in the US, it was also the month when Infosys celebrated its 40th anniversary. I joined in with my own personal celebration – my 15th anniversary with the company. Looking back, it has been a great journey filled with positive experiences throughout.
I did my Bachelors in Electrical Engineering from IIT Bombay in 1999, followed by an MBA from IIM Bangalore in 2002. I worked with IBM for five years and was responsible for the Services business in the Western Region. I was attracted to Infosys in 2006 since the company provided me with an opportunity to make a global impact with my skills.
I am currently an AVP and Director for Strategic Engagements. Winning over 40 deals with a total TCV of USD 5 billion with clients across all our verticals and geographies has given me a deep understanding of client businesses. Meeting them and working with them has provided me with insights into their cultures and ways of working. Every client is unique, and hence, every deal I have worked on has been special and different. This is what keeps me ticking and makes my job interesting.
Infosys has given me opportunities to work with the largest Fortune 500 companies in the world and solve some of their most pressing challenges. In the process, it has been an enriching journey of working with the CXOs, learning from them, helping them in the process, and then based on our experiences solving problems for similar clients. We have an environment of sharing best practices in Infosys and our platforms enable individuals with continuous learning opportunities.
All large deals also give me a chance to collaborate with teams across the company. Working with all our verticals and service lines over the years has helped us develop best practices and we continue to evolve. Working with senior leaders on these deals over the years, I have been able to know their leadership styles personally, which has been a great source of learning for me. I have seen our company strategy evolve and help us reach the heights of where we are today. My career hasn't stood still here and being a part of this success story has been enriching for me.
My colleagues at Infosys are passionate about what they do and bring their best to the engagements all the time. That creates a high-performance environment and keeps everybody motivated to have fun and, at the same time, achieve their objectives. I have had the fortune of working with over 10 managers during my time at Infosys. All of them have been great motivators and helped me develop a tremendous network across the industry. I can easily write a book filled with learnings from them that have helped me in my personal and professional life. Honoring the mantra of navigating further together, they have all been very supportive and always encouraged and motivated me to bring my best to work.
Building what's next requires continuous innovation and being ahead of the curve in the technology industry. Our ability to make a positive impact on clients depends directly on our thought leadership. Each one of us needs to bring that to the table. I was recently certified by Google as a 'Digital Leader' and I would encourage my colleagues to continue this path of transforming themselves and the clients.