Back
Blogs
Sweet sixteen, and going strong
By Samir Kumar Sahoo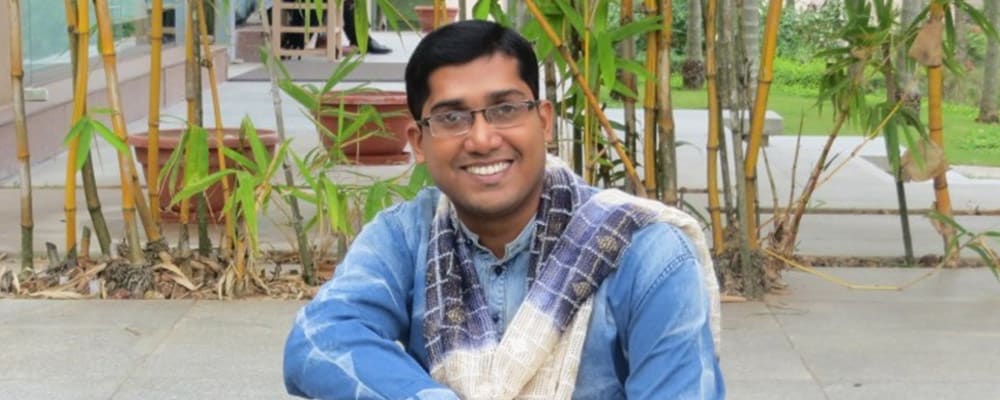 My journey with Infosys started over sixteen years back when I had joined Infosys Mysore Development Center (DC) after completing my engineering graduation in Computer Science. After spending the initial few years as a developer, I was deputed to onshore locations and thereafter I have been playing mostly functional and customer-facing roles like Business Analyst, Domain Consultant, Project Manager, Scrum Master, etc. for clients in the Banking, Healthcare, and Manufacturing domains. Apart from Mysore, I have worked in several delivery centers in India – Hyderabad, Bangalore, Pune, and Bhubaneswar depending on my assignments. In the US, I have had the opportunity to work at various locations including Charlotte, Cupertino, Omaha, Southfield, Phoenix, and Hartford in multiple stints amounting to around six years.
Moving assignments and places can be a challenge, especially when the domain or role is new or the specific skillsets required for the job role are different and needs you to take a step up. The initial learning phase in almost all my projects was challenging, but I never gave up. My perseverance paid off, and eventually, the learning experience from all these assignments was quite phenomenal. The one other constant amidst all the change is that there would always be a fellow Infoscion there for you and he/she would help you to settle down and get comfortable at the new location or in the assignment. I will always be grateful to all those fellow Infoscions and their families who have helped me, over the years, every time I moved to a new location. Being here is like belonging to a family that navigates further together, partnered by other Infoscions that share your aspirations and ambitions.
Through all the years, I am proud to say that learning has never stopped – not just as a professional, but at the personal level as well. The culture of Infosys is such that if one has the right attitude and is ready to pick up new things and learn, there are a plethora of opportunities. The support system in terms of learning material, both online and offline, and the guidance received from colleagues is also phenomenal. The stints at various client locations give exposure to people of different ethnicity and cultural backgrounds, which itself is a huge learning experience.
With all the experiences, learnings, and skills gathered over the years, I wanted to leverage them as a stepping stone for the next step in my career – contributing to management or strategic consulting. I gave a shot to the Bridge Program for movement to Infosys Consulting. There were a couple of rounds of evaluation and I was finally selected – learnings from past engagements definitely helped me get through and I was well supported in my quest by my managers. In between, I took a sabbatical of fifteen months to pursue full-time PGDM, for which I received encouragement and everything was well planned out.
Firstly, I have noticed that processes at Infosys are quite well-defined. If one follows the process, one can be sure that the required task will be completed in the defined SLA. Secondly, employees can voice their opinions or make genuine suggestions for improvement, and leaders in higher management definitely respect that. Thirdly, if you are good at your work, you will be recognized and appreciated for the same. Infosys is a workplace that encourages and lays the ground for employees to become the best versions of themselves. I see a more confident version of me ready to handle any situation or challenges that life throws at me, thanks to what I have learned at Infosys.
Apart from work, Infosys also encourages you to pursue your hobbies through the various clubs in the respective DCs and provides different avenues for volunteer activities that have a social impact. Volunteering is very close to my heart and it gives me immense satisfaction to be able to make some impact in other's lives, however small it might be. I have been part of volunteering initiatives both in India and the US and have received a couple of awards as a token of appreciation as well. I regard these activities as also crucial to one's career growth for the balance and perspective they bring, and surely my career here hasn't stood still in sixteen years.
As I look ahead, I aspire to become a good management consultant and contribute my best to building what's next in the Healthcare and Life Sciences group of Infosys Consulting, of which I am now a part. My relationship with Infosys has been going strong for over sixteen years and like with any other relationship, there have been many ups and downs. There have been times when I even thought about ending the relationship. But at all such times, I followed my heart and we are still happily together. Happy 40th anniversary to Infosys from a proud Infoscion.