Back
Blogs
Never say no
By Satish Dokewar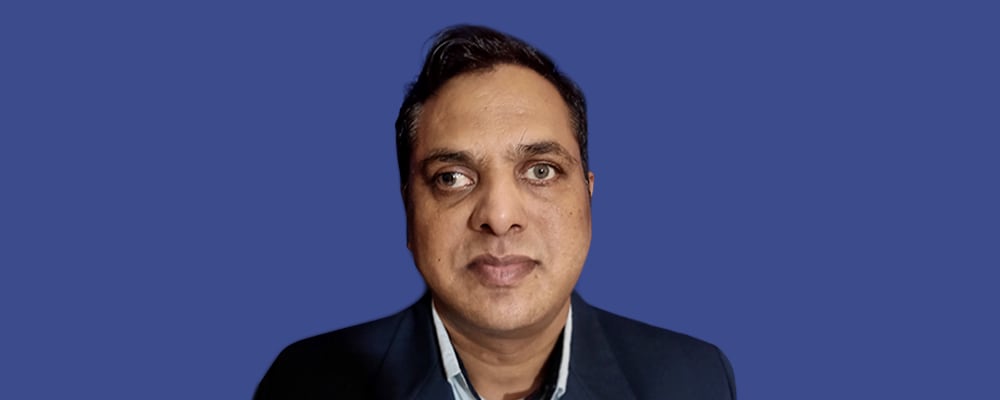 My journey with Infosys began in 2010, having already worked for 11 years before that. Despite having worked before, I vividly remember butterflies in my stomach on my first day – awed by the sprawling campus, wondering if I could fit in. Over a decade later, I can say that Infosys has become my second home and an integral part of my life. During my career journey, I have mostly worked with different Oracle products and development tools and in multiple roles – consultant, tech lead, tech architect, project manager, senior project manager, and now finally a group project manager.
All through my career, my mantra has been to never say no – opportunities come disguised as challenges but if we diligently apply ourselves, there are so many learnings that we can gain that add value to our careers and personalities. This approach not only adds to one's body of knowledge but is also rewarding and boosts self-confidence. When I started my latest assignment with an Insurance client, the requirement was to have a huge team of seventy-five plus members at both onsite and offshore locations with multiple towers/tracks and multiple Oracle technology stacks. The challenge was further exacerbated by the time-bound nature of the transition phase, yet, the stellar support we received from management in form of dedicated support teams that had multiple competencies, Centres of Excellence to provide technical oversight, and training for team members, helped us grow revenues and win an AFE Award.
One of my reasons for joining Infosys was that I wanted to learn end-to-end project management processes, including contract preparation and client-facing roles, which was particularly missing in my previous organizations. Infosys gave me time to understand its internal project management processes, different systems and then slowly started aligning bigger assignments under me. Right from day one, Infosys has provided me with the opportunities and challenges that I sought and my career hasn't stood still since. This wide variety of engagements and exposure working alongside clients on all occasions has helped me grow my skillsets and abilities, molding me into the confident professional I am today. I am proud of my journey in Infosys and thankful for the flexibility and encouragement to work on different engagements.
What I truly love about the organization is that employees are treated as the company's real assets. I feel fortunate to work with so many talented and dedicated individuals, each of whom I can learn something from. The autonomy and freedom given by the management further reinforce my job satisfaction and confidence, due to the faith and trust they show. Infosys is the only place I have seen that is so passionate about the learning journey of its employees. The massive investments in infrastructure and avenues for learning and the constant learning culture are the reasons we Infoscions have such world-class competencies to build what's next.
As we together celebrate 40 years of Infosys, I would like to congratulate each and every Infoscion. I encourage them to follow their hearts and grab the multitude of opportunities available here, so we can all navigate further together.