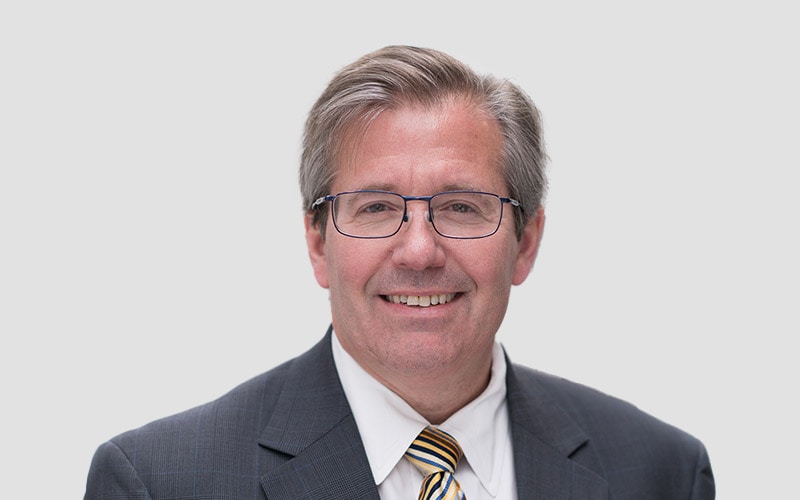 Frank Satterthwaite
Senior Vice President at Infosys and head of the Vanguard-Infosys Strategic Relationship at the Retirement Services Center of Excellence
Frank Satterthwaite is Senior Vice President at Infosys and head of the Vanguard-Infosys Strategic Relationship at the firm's Retirement Services Center of Excellence. The Retirement Services Center of Excellence, which exists to enable better outcomes for millions of retirement savers, is currently focused on revolutionizing the retirement plan experience by developing the industry's first cloud-native recordkeeping system, delivering greater insights and unprecedented personalization to plan sponsors and retirement savers, and maintaining an unwavering commitment to world-class client service. With his experience in global business strategy, corporate finance, and business operations, Mr. Satterthwaite will navigate the next client-centric technology frontier for Vanguard's five million retirement plan participants and 1500 plan sponsors.
Prior to joining Infosys in 2020, Mr. Satterthwaite led the strategy work for Vanguard's Institutional Investor Group that ultimately resulted in this industry-leading strategic relationship between the two firms. Mr. Satterthwaite previously served as principal and chief financial officer for Vanguard's International Business Unit, which is responsible for driving financial effectiveness, efficiency, and accountability within the International division. In addition, Mr. Satterthwaite previously oversaw the global Corporate Financial Services (CFS) department, including its domestic and international subsidiaries. Prior to leading CFS, he led the Corporate Strategy Department, which is responsible for creating value by unearthing the best possible answers to Vanguard's most important strategic questions. Mr. Satterthwaite also held leadership positions in Vanguard's Institutional Asset Management (IAM) department, and Internal Audit department. Earlier in his Vanguard career, he helped open the company's first European business in Brussels, Belgium.
Before Vanguard, Mr. Satterthwaite served as a certified public accountant at Ernst & Young. He earned a B.S. in accounting from Villanova University and M.B.A. from Boston College.