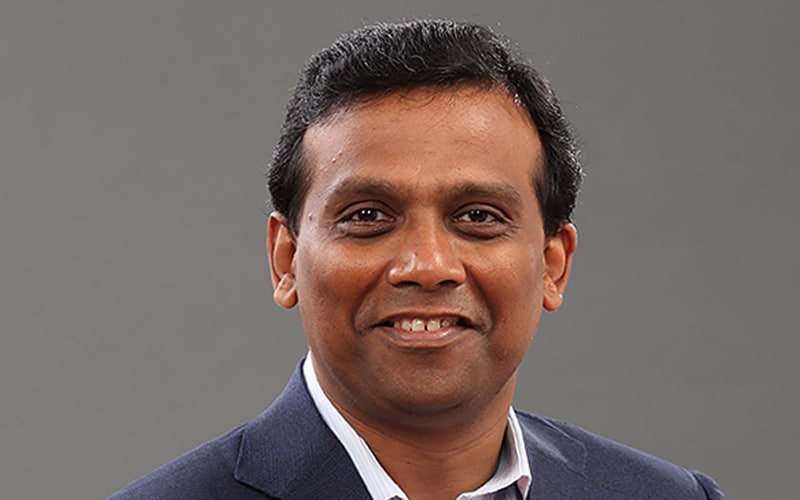 Ravi Kumar S.
President, Infosys
Ravi is President at Infosys. In this role, he leads the Infosys Global Services Organization across all global industry segments, driving digital transformation services, consulting services, traditional technology services, engineering services, data and analytics, cloud and infrastructure along with enterprise package applications service lines. In addition, he oversees Infosys Business Process Management (BPM) and is Chairman of the Board of Infosys BPM. He also oversees Infosys business in Latin America, Japan and China. He is the Chairman of the Board of Infosys Public Services and oversees the Consulting Services Subsidiary of Infosys. Ravi oversees Infosys' acquisitions Kaleidoscope, Guidevision, Simplus, WONGDOODY, Fluido and Brilliant Basics and Chairs the Board of the Hitachi-Panasonic JV in Japan. Ravi also oversees the alliances organization and the global partner ecosystem at Infosys. In addition, Ravi is championing and pioneering the localization initiative and building technology and digital talent pools in the U.S, Europe and Australia for Infosys to drive creation of new and Digital Technology and Innovation Centers by collaborating with clients, the local state governments and academic ecosystems. He is also Chairman for Infosys Foundation USA focused on computer science education in K12 Schools in the U.S.
Previously, Ravi was Group Head for $1B Insurance, Healthcare, and Cards & Payments unit, where he drove client services, demand generation, next-generation service offerings, game-changing innovation, and a world-class delivery organization to support clients. He has also led the global delivery organization in the Manufacturing industry group. Spanning a global clientele and other new incubating engines, he built the global Oracle and CRM practices for Infosys. Under his leadership, the Hyderabad Development Center, with 22,000+ employees, won the Infosys Excellence Award for the Best Development Center five years in a row from 2010 – 2014.
Ravi has over 19 years of experience in the consulting space, incubating new practice lines, driving large transformational programs, and evangelizing new business models across industry segments. He has played diverse roles across organizations within the CRM space for Oracle Corporation, building a next-generation CRM practice at Cambridge Technology Partners. He has also worked on process and technology transformation for the unbundling of Indian State Electricity Boards at PricewaterhouseCoopers. Ravi started his career as a nuclear scientist at the Bhabha Atomic Research Center.
He is on the Board of Governors of the New York Academy of Sciences, Member of the Young Presidents Organization(YPO) Manhattan Chapter, Member of the International Advisory Board of Fudan University, Shanghai, Chairs the IT & Business Services Workforce Council for the Governor in the State of Connecticut, Member of Skills Consortium of the World Economic Forum(WEF), Fortune CEO Workforce Redesign Group and many other industry forums. He regularly attends the annual meeting of the World Economic Forum Davos, actively writes about digital transformation, future of work, reskilling, talent transformation in the Harvard Business Review, Knowledge@Wharton, Forbes and other top tier publications.
Ravi has a master's degree in business administration from Xavier Institute of Management, Bhubaneswar, India.