Brilliant Basics Edition Podcasts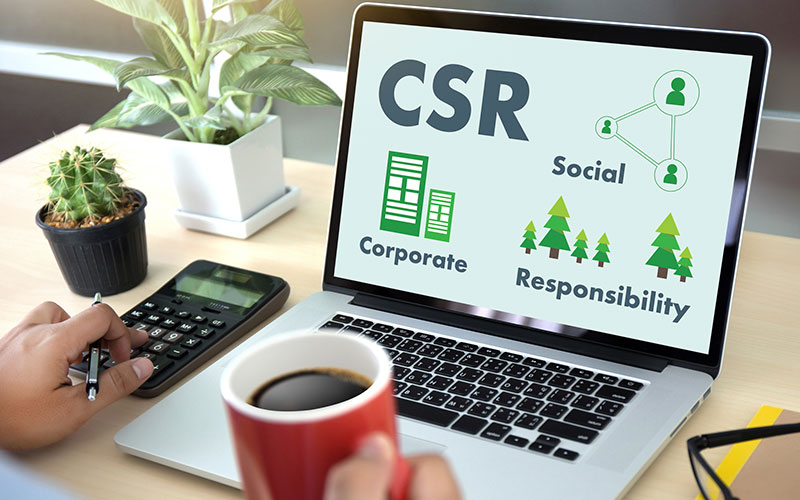 Alice Henry on Enabling Businesses to be More Sustainable

April 22, 2020
Alice Henry, Digital Strategist at Brilliant Basics, discusses sustainability and sustainable design. With the ongoing COVID-19 pandemic we were forced to make substantial work and life changes (e.g. virtual working, less global travel, food and shopping choices). The discussion covers how we can make these changes stick and what Brilliant Basics does to be sustainable.

Hosted by Anand Verma, European Head of Digital Services for Infosys and Founder & CEO of Brilliant Basics, Infosys' Design Studios.

"Sustainable design occurs when the design process integrates in an environmentally friendly approach and where we're considering natural resources and kind of nature, the environment, as part of design."

- Alice Henry
Show Notes
00:08

How can we as a company, as individuals, make a difference to protect the planet?

02:52

Alice shares her background.

05:48

In terms of sustainability, what is it about sustainability that really excites Alice as an individual? Alice shares a common misconception about sustainability.

09:07

What are some of the obstacles or challenges companies face when they talk about sustainability? Alice talks about company culture.

12:18

If a company's strategy is not planet-led, is this company missing out?

14:05

Anand is talking about supply and demand issue and pressure from shareholders. How can shareholders look at the company's success in addition to the profitability?

18:21

Alice talks about sustainable design. How can we change the way we design our products and services?

22:26

What would Alice change in terms of the approach, the way to ask the right questions and challenge the brief from a client perspective so that we are not just doing things because that's what client wants us to? Of course that is given, but how can we actually educate clients on the topic of sustainability and planet without compromising their product design or the product outcomes?

25:35

Sustainability can't just be a side strategy. It needs to be core of the strategy for it to become part of the approach or the process that companies take. Alice talks about BB strategy.

28:16

With ongoing COVID-19 pandemic and the issues that we are facing, we are forced to make some substantial life and work changes. How do we continue to make these changes and take the positive from this condemning impact, but also do our bit for the planet?

34:19

Alice talks about her favorite book why that it is her favorite.

35:21

How can people find Alice online?

Music by Ruhan Verma, 13-year-old upcoming Drummer and Producer

Anand Verma: We just celebrated Earth hour on Saturday, 28th of March, and it came at a perfect time for us to reflect both as individuals and within organizations on the steps we can take to protect our planet. Alice, how can we as a company, as individuals, make a difference to protect the planet?

Alice Henry: I think we have so many opportunities, both as individuals and as a collective, like you say, as Brilliant Basics to make a difference. At Brilliant Basics, we are taking steps to develop a responsible and sustainable business strategy. We are partnered and working with Heart of the City to do this with sustainability being one of the key focus areas for us here. I can't help but feel that with the ongoing situation that we find ourselves in with the COVID-19 pandemic hitting so many countries hard, whilst it's such an unfortunate situation, we're seeing some really positive impact on our planet. It's giving our planet an opportunity to breathe, giving us as individuals an opportunity to live more sustainable lives.

Alice Henry: We're going back to basics, and in so many ways, we're all struggling to get access to luxury items as we would see them now that we used to kind of be able to access on a daily basis across the world. We're seeing pollution levels temporarily dropping from reduced production, reduced flights, clear canals in Venice and so on. I think whilst we can appreciate the impact this is having on us as individuals on the economy and on businesses terrible and it's going to take a while to recover, it's a fantastic opportunity for our environment and for us to go back to basics and, and grow.

Anand Verma: And that's exactly what we'll be exploring in today's conversation with Alice. Welcome to the Knowledge Institute podcast, the Brilliant Basics edition, where we talk about digital disruption, design and future work. The topic today is enabling businesses to be more sustainable. My name is Anand Verma. I'm the CEO and founder of Brilliant Basics as well as European head of digital services at Infosys. I'm delighted to be here with Alice Henry, my colleague, who is a digital strategist at Brilliant Basics. Alice, thanks for joining us. Just to kind of kick start this conversation, we're seeing a paramount shift in terms of how people are looking at businesses from human centered to humanity centered. I'm absolutely delighted that at Brilliant Basics, our strategy is also about people product and the planet. You have been leading a group of individuals at BB around the corporate social responsibility for the last year or so. Before we talk about the topic, the listeners would love to understand a little bit about your background, your backstory, how did you get to where you got to at BB and also before that?

Alice Henry: Of course, and thank you for having me today. I've been with Brilliant Basics for nearly year and a half now, and prior to that, my career started at Accenture in management consultancy. I think whilst I was working at Accenture, I was starting to see that we were moving towards adopting that human centered approach and starting to kind of use design thinking in our approach, but it was not yet truly embedded. That's where I saw kind of... that was where my opportunity was to move to an organization that was truly human centric in everything we do. That was BB for me. Since joining, I've had the opportunity to work across various clients in various sectors, from financial services to consumer goods most recently, to even sports, looking at tennis, which was super exciting.

Alice Henry: I've had such great experience in my time here, and I think we've always been trying to think how can we as a business be sustainable? How can we be environmentally conscious? We've always taken the necessary steps as a company to do so, making sure that we are recycling, making sure that we've got signs around the office, those nudge reminders for people to turn lights off when they're finished, all the things that we should be doing as companies, but we do now have an opportunity to take this further, and I'm very excited to be able to help with that.

Anand Verma: Great, and thanks for your leadership of that, Alice, as well. I think it's quite inspiring to see you kind of leading a group of like minded individuals that's changing the mindset as well as actions. You're a die hard football fan as well, and I keep kind of finding out about how diehard you could be with some of my other colleagues as well. Which team do you support?

Alice Henry: It's Everton. I think I'm sorry to admit we haven't had many good years recently. I was kind of faced with the only two options from my dad because either you're not interested in football or you're an Everton fan, so I chose Everton.

Anand Verma: That's fantastic. That's fantastic. So, just talking about choices, we also have a choice as a business to not just think about profit, but also purpose. Right? And I have gone through this process of being part of a big corporate to running my own company. When I found a Brilliant Basics, some hard choices were not as purpose led as it kind of evolved to be in last five, six years. And now that we are a bigger part of Infosys, I feel sustainability, but also on top of that the planet is a big part of this thinking, and you don't do that by forgiving your existing business or profitability. You can do both planet product and profit and make sure you're people led. In terms of sustainability, what is it about sustainability that really excites you as an individual?

Alice Henry: I think it's kind of wanting to overcome that common misconception. I think everyone has, that as an individual you make a difference, and that you see in the news all the time, countries and companies have to be signing up to these kind of large scale agreements and commitment, otherwise, they face lots of criticism. If people think if the organization they work for is not backing the sustainable agenda they personally have, a lot of people can think, "Well, I can't make a difference." But I think what's most important is everyone can make a difference. I alluded to this at the beginning, but there's kind of two elements to it. For BB, there's even this third element. So, as as an individual, what can you do? What tiny choices can you make that can make a huge difference? If we're all making those choices as a collective, it becomes so important.

Alice Henry: And then the second part of that is what can businesses do? Whether that's a small company, whether that's Brilliant Basics, or whether that's a huge enterprise, that can have a significant impact on sustainability, on the environment, on the planet as a whole. And then the third part of it for me is what can we do as Brilliant Basics to help take our clients on that journey? It's interesting now when we have this people product planet focused as part of our strategy at Brilliant Basic. Every individual when they're working on a project is going to be considering what's my individual planet focused objective for this? And then as a project, what's our collective purpose for this? I'm seeing it coming through from the bottom, bottom up of the company every time we're now doing kind of ideation on projects.

Alice Henry: For one that I was on recently, we delivered our core work that we were delivering to our client, but we decided we were really interested by this proposition and by this client, and we wanted to push it further and we brainstormed 50 plus ideas of what we could take to them on a kind of general level. So, how we could improve their business on a number of factors. But sustainability, was it a big part of that. We had noticed on that website that it was very important to them and it was almost part of bad DNA that they saw themselves as being sustainable. So, we made sure, especially as part of the three P's, that we were taking some ideas to them that fell into that category as well. So, it was showing how our agenda and their agendas were aligned and how we could come together, BB and client to bring that to life.

Anand Verma: And that is super interesting, and I think a lot of clients used to think of CSR as last three pages of an annual report, right? It was not core to the strategy. In preparation to this session, I was doing some research and what I'm finding out that CSR, sustainability, planet led companies can also generate significant amount of value from shareholder perspective, and sometimes companies have obstacle in their mind, the intent, not the way this can add value from a shareholder perspective. I would love to hear your thoughts on what are some of the obstacles or challenges companies face when they talk about sustainability and why they divorce from shareholder value, and what I'm hearing as a stakeholder value, stakeholder meaning everybody, not just the shareholders that kind of gets touched by that company.

Alice Henry: Yeah, definitely. I think that the value that can be generated through efficiencies, it's quite a short term viewpoint for an organization now to think that sustainability, it's a choice between, making a profit or maximizing efficiencies versus sustainability is such a short term view. Unfortunately, it is one that I think a lot of organizations are kind of in this conflict between. But as you said, it's not just the shareholder side of things, it's that stakeholder as a collective as well. Well, seeing it from the employee's perspective or in some cases future employees, they're pushing businesses to be more sustainable. I think it was almost half of millennials want to work for a company that has a positive impact on the world. To them, purposeful work is more important than a salary. It's so much higher up the priority list for them.

Alice Henry: I think that obstacles that companies can face, it's embedding sustainability throughout the organization. Culture is something that's so hard to change and get right in so many companies as it is. But sustainability is something that seems to be particularly hard to embed. It's something almost that you can't put any words to. It's a way that people feel. It's how your employees feel, it's how your customers feel interacting with your company. You need to set those sustainability goals, kind of interpersonal and business objectives to show that it's something that you're committed to, and to bring those people along on the journey. Yeah, and I think it was just the second point around organizations kind of struggling to make sustainability a priority when it's kind of coming as what seems to them as a conflict between profit and efficiency versus sustainability, kind of understanding, as I mentioned, it's a short term view to believe that you can't achieve both.

Alice Henry: It can be so beneficial for you as an organization to prove to your customers to really show that you believe in the vision, you want to be sustainable, especially if your customers, which we're increasingly seeing people are, more concerned about sustainability, being environmentally conscious, it can help you with retention of those customers, and also it can help you attracting new ones too. If your existing customers are saying, "These are the companies we want to purchase from, these are the companies we want to support," it's a ripple effect then throughout your consumer base.

Anand Verma: I completely agree. And just to kind of share an anecdotal discussion that I had with somebody at a very large software company, and he was saying that, "Look, our products are no different to the other software company, but people just love buying from us because our approach to sustainability, approach to planet is very conscious led." And what he was trying to say is that shareholder value doesn't decrease. In fact, it increases dramatically because people love buying from that company. People want to be associated with the company. People have long retention cycles, and there's enough profitability in that company that allows a percentage of that to go back into making the planet better.

Anand Verma: So, I completely attest to what you're sharing here. If I can just take one step further, in terms of companies talk about culture and talk about millennials, right? And you're a millennial, and a lot of young millennials, they want to choose which company they join and which company that don't join, right? Which restaurant they go to and which restaurant they don't go to. Right? And that is all comes down to those companies choices about how they show themselves through being planet conscious or maybe not. I'd love to hear your view in terms of if you kind of just turn the table, especially in the digital world, you want to attract the best talent. So, if your strategy is not planet led, then you might be missing out, isn't it?

Alice Henry: Yeah, definitely. I think the key thing is having that strategy which is going to appeal to the millennial audience, especially in the digital world for the future generation of work. But it's not just having those words on paper as well. It's not just saying it. It's proving it, it's bringing it to life and showing that as a company you do care and it would be the worst thing in the world to say, "We're a sustainable company," and then when people actually come into the office or when people come in for an interview, they can see all around the paper wastage or people not recycling. As an organization, if we were supporting other companies who were not necessarily behaving in the best way, it's having that strategy in place and then it's bringing it to life, definitely. People aren't just fooled by I think what they read. People can get a sense of whether it's truly believed within the organization or not, and another level of that is your employees need to believe it as well. Your current employees need to believe it if they're the ones ultimately that are trying to sell your company to anyone new that's coming as well.

Anand Verma: Yeah, I completely concur. I think the other thing to note is that it's a supply and demand issue as well. I think, in the world of digital transformation, if you're not positioning your company to be planet led and people led and your product achieves the client expectations, it's all three. It's not one or the other. It's quite a big thing for any CEO or a leader of an organization to think about all three when there's a shareholder pressure constantly upon them. So, my other thesis is, and I'd love to hear your opinion, and you've been on the management consultant side of things, is the shareholder are looking for just profit dividend, and then decides the success of a company, of a public company or not, right? And private companies are easier in some ways or form. How can shareholders start to look at companies? I know it's a big question, but I would love to hear your opinion about how can shareholders look at the company's success in addition to the profitability?

Alice Henry: Interesting. That is a very big question. I think ultimately if your shareholders are thinking just kind of on a money sense, on a profitability sense, well, where does that kind of profit money actually come from? Well, in our line of business, ultimately it all feeds back to your people. If you don't have happy, motivated people coming to work every day, you don't have anyone going to your clients to deliver the work, which is ultimately bringing that revenue in, generating that profit for you. So, ultimately it all comes back to your people, and as you said, it's people, planet and product combined. So, are your people happy? Are they creating, delivering amazing products for your clients? And are we doing everything in a sustainable way with planet and environment at our core, at our conscious, always in consideration when we're making any decisions?

Anand Verma: Thank you, Alice. Then I think that requires a separate podcast in itself. But I'm really interested in to change this mindset of shareholders over the upcoming years in terms of the way to value the company is not through just one lens, the multiple lenses to look at, and planet has to be a big part of that. World Economic Forum this year mostly it was dedicated to stakeholder capitalism, which is all about not just shareholders, about making an impact for the whole planet. Greater Thunberg was there, so was Trump. They couldn't be further her apart in terms of their look, but also their age and their views. Right? So, we continue to kind of talk about this topic. I'm really delighted that you're here, Alice, and thanks for being part of it. So, once again, for our listeners, you're listening to the Knowledge Institute, the Brilliant Basics edition, where we talk about enabling business to be more sustainable.

Anand Verma: I'm delighted to be here with Alice Henry, one of our digital strategists at Brilliant Basics. So, Alice, let's kind of shift gear and let's talk about how Brilliant Basics can start to make an impact, right? From a sustainable design perspective. You've been instrumental in a number of our programs and projects of work last year or so. Just to kind of set the scene, the UN predicts that if the global population reaches to 9.6 Billion by 2050, people will need the equivalent of almost three planets to satisfy their consumption demand and to satisfy this demand and to avoid the excessive depletion of planet resources, even though we are in a difficult circumstances right now. By the way, we are recording this podcast remotely because of COVID-19 lockdown and restrictions. Planet is getting a bit of time to breathe, like you're saying, right? A bit of time to repair.

Anand Verma: We need to change the way we design our products and services as well. Right? Which means that culture, and that's what the people play a major role in kind of thinking differently. How can we start to bring sustainability, sustainable design, climate design, I saw something about design for society yesterday, how can we bring this into our kind of day to day kind of work? That's the first question. And the second question for you is if there are gaps, what are some of the things our listeners can start to look into that allows them to bring this into their planning, their briefing, the way they kind of design their products and whatever that may be? So, over to you to talk about this.

Alice Henry: Yeah. Sustainable design occurs when the design process integrates in an environmentally friendly approach and where we're considering natural resources and kind of nature the environment as part of design. At Brilliant Basics, as designers, we have a critical role in the sustainable world. At BB, our focus should be on integrating sustainability into our design thinking process. So, having very well thought out flows, information architecture can reduce the number of steps that is required for a user to complete a task, which can, in some cases, dramatically, in some cases only to a minimal extent, but it can reduce energy use. So, where possible, at Brilliant Basics, we're huge advocates of personalizing experiences for our customers, making everything hyper-personalized and to an individual.

Alice Henry: Through doing this, we're enabling users to quickly find what it is they want or what it is they're looking for so they can complete a task at speed. When we have an understanding of our user's behavior and have data supporting it, we're able to design in this way. Even through following a human centric approach more generally, we're designing with that user, that individual in mind. We're thinking about the actions that they do want to complete, and I think this can really kind of create a natural shift in behavior. I think sustainable design and how to design sustainably is quite a hot topic at the moment. There's lots of reading out there, if listeners are interested, that they would be able to read up on and learn more about how you can bring that sustainable element into our everyday work.

Anand Verma: Alice, thank you for that. I think just to add to Alice's point, we are also looking at how to make sustainable workplaces. We are fortunate enough to have quite a large facility in London, and we're thinking about all our actions, not just are we recycling enough? Are we putting the right things in the right boxes? We're looking at through our digital ability and design ability to think about can we generate more energy, can we save more energy, can we gamify our actions so it's a little bit of a fun element to sustainability as well. We're looking at Smart Desk, we're at how the spaces are designed that allows people to use less energy, for example. I think we're not stopping at just the recycling part. We're creating a minimum viable product in our space so that we can show our clients how actually it's done and how this can influence their behavior in turn as well.

Anand Verma: So, I think we can talk about more of this topic through our blog and through other kinds of channels. But I think the work that we are doing, we're really putting our skill set test to bring sustainability, bring planet into our equation. And on the flip side, our client services folks are also looking at choosing the clients, working with the clients who really need our help, right? And some people are quite ahead on their journey, other clients might not be. Right? But they want to go there. So, we're looking at how we kind of bring right set of challenges into Brilliant Basics team where this is set up for success and planet is the biggest of qualification criteria as well.

Anand Verma: So, Alice, in terms of some of the Brilliant Basics ways of working, and design thinking, design doing is the one part of it, I really want to understand, recently you've been part of certain projects, right? So, like you said, you've done so many varieties of projects from retail to sports to others. If you had your own way, what would you change in terms of the approach, in terms of the way to kind of ask the right questions and challenge the brief from a client perspective so that we are not just doing things because that's what client wants us to? Of course that is given, but how can we actually take them forward and also educate them on the topic of sustainability and planet without compromising their product design or the product outcomes?

Alice Henry: Yeah, definitely. I think every time we get a brief through from a client, as a company, as a whole, every single person should feel that they have the power and are trusted to really challenge that brief. I think so often organizations can think that they have a certain challenge or they have a certain problem, but it can sometimes take us as the outsiders there to support them and bring them along on this journey to kind of challenge that and say, "You guys have been collectively thinking about this for a while or feeling this way for a while, but is this what you really mean?" Or, "Do you mean this, potentially? Can we dig a little bit further?" There's that exercise which is the five why's. So, when someone answers your question, why? Why? Just keep prodding to really see what the true problem is there, and I think something that we do try to do and should do at the start of every project with a client, truly understand what their real problems are.

Alice Henry: I think one of the best ways to kind of get to the root of these problems can be through our workshops, through our C2C process. We get all of our in the same room, people from different business lines, you can quite often have very different views and different opinions on why we're doing the project or what the problem is. By getting everyone into a collaborative workshop environment, we can start to build that very initial alignment and make sure we're all starting on that journey together. I think on the topic of the sustainability and how we can bring that to our clients more, I think whilst people, products, planet is kind of our internal strategy, I think it gives us a great opportunity to take this to our clients as well and say, "This is something that we care about as an organization."

Alice Henry: We can tell them about those objectives that we set at the beginning of project as individuals but as all kinds of collective project team as well. We can tell them what our objectives are. It's important to do that research upfront as well to truly understand your client's organization. Most companies now do have sections on their websites showing their sustainability stands, showing like recent news, walking you through the efforts and the steps that they are taking on that mission as well. So, I think it's something that businesses we're all thinking about, it just might be that we need to help them get there somehow, which we can do that through our process.

Anand Verma: Absolutely. I think you're spot on, and I think that's really well articulated. I would even take a step forward and say it can't just be a side strategy. It needs to be core of the strategy for it to become part of the approach or the process that companies take. Either you're looking for a redesign of a product or you're looking for a sales strategy. It needs to be core of that. I don't think companies should be shying away thinking, "Oh my God, it's a cost." Right? "Oh my God, I need to hire somebody who looks up at CSR." I don't think it's just one person's responsibility anymore. I think it's the whole company's responsibility. Right? Would you agree with that?

Alice Henry: I would, and I think that's one of the key things we're actually trying to do at BB. This doesn't sit with one person. This sits with currently there's about 10 of us, I think, all aligned to kind of... we're all determined and all very interested in making this a success and kind of bringing BB as an organization on this journey, but it doesn't just sit even with us 10. When we communicate to all of the employees at BB, we see so much response from people saying, "I'm interested in this. I want to help with this. I want to help with that," and it's very much a collective effort. As part of our Heart of the City sustainable responsible business strategy that we are building, our other pillars are wellbeing, community and inclusion and diversity, the fourth then being sustainability, but we all care about all of them.

Alice Henry: It's not, "You're the sustainability person. That's what you're here for." We collaborate as a committee as a whole and collaborate with people across the organization too. We've had so many great ideas pouring through in recent weeks as we've been trying to kickstart this movement from small ideas from one employee. It was such a great idea. We supply BB employees already with our reusable water bottles and our reusable tote bags. Apart from how often do people use the tote bag necessarily for the right reason? Do people have it on them when they do pop to the shop?

Alice Henry: We want to try and obviously reduce as much single use plastic as much as we possibly can, so her idea was why don't we use nudge theory? Use behavioral nudges to have a coat hook next to our door so that people pick up a tote bag as they go out for lunch every day, so people don't come back with the M&S plastic bags to carry that food, but we're representing the BB brand. But we're also making a most sustainable choice there as individuals as well. So, we're seeing it across the organization, the excitement and the commitment that everyone does have for this.

Anand Verma: Fantastic. And just to add from a leadership perspective, I really recommend the listeners to think about providing the structure and the required investment and support to ensure that people don't crush these ideas as a cost. They should take these ideas as a value generator, as a profit creator for the company as well. So, that's a big part of it. Moving on to our kind of last section, Alice, with ongoing COVID-19 pandemic and the issues that we are facing, we are forced to make some substantial life and work changes.

Anand Verma: People are traveling less. Apparently only 10% of the air traffic was used in last week or so, and of course it's quite dire in terms of social impact, but also it's been quite positive for the planet earth. In terms of when we come on the side from COVID-19 pandemic, some of these changes have to continue, right? So that the planet can continue to recover and repair. What's your view in terms of how do we kind of continue to make these changes and take the positive from this condemning impact but also do our bit for the planet? Any views on that?

Alice Henry: Definitely. I think it's changing the way that we act and live as individuals. There's queues to get into supermarkets. When you get into the supermarket, the shelves can be empty. It's given us an opportunity to actually embrace and support our local communities, our local fruit and vegetable producers, embrace those smaller grocers, the smaller companies that are producing locally, there's less kind of transport involved in getting the items from the origin to your doorstep. I think as an individual there's so many kind of changes that you can make, and I'm sure everyone is going to be more comfortable with making, and then as businesses it's made us, through no choice of our own, unfortunately, but really think about how can work remotely, so it's going to reduce hopefully businesses need to travel in the future. It's going to make you think, "Do I really need to get in that car, get in that train or even get in that plane to go to a conference or to go to a workshop in a different country?"

Alice Henry: Because now we've seen conferences come completely online. We've seen workshops being held, people across the globe, and everyone collaborating virtually on video conferencing and on online whiteboards. It's going to make us as individuals and as businesses really think, "Is that necessary and do I need that now?" Well, as I've said before, we really are going back to basics and so many ways and really thinking about, "What do I need?" We're all having to make sure we're not making selfish choices. Don't just think about yourself. Don't stockpile at supermarkets. Think about your neighbors. Think about other people that might need help. Think about the tiny small steps that you can take.

Anand Verma: So, based on what you said, Alice, I think it has completely changed the way we work, but also has given rise to things that we thought, "Oh, that can be done remotely." All of a sudden that's happening remotely, so I think it was a matter of intent, and I hope some of these good practice are here to stay. It also creates a flexible opportunity for clients and companies like Brilliant Basics to look at the benefits and the work from home policy in a very different way, flexible working policy. I think this is a game changer from a number of perspective, and we cannot create policies without thinking about the planet, right? It's not just people led, it's also planet led as well, so it needs to be quite a part of the DNA of the company going forward. My last question to you, Alice, on this topic is what are the three things that we can all do to help fight the climate change and be kind to the planet itself?

Alice Henry: Yes, that's a great question. I think as individuals, and we mentioned Earth hour at the start of this podcast, on that Saturday, the aim of Earth hour was getting people to kind of just embrace the Earth, the world that we are living in. Turn off your electrical equipment, turn off your lights, have dinner by candlelight. I'm not saying everyone should be going back to that on a permanent basis, but I think it gives us an opportunity to think and it kind of sets them as a bit of a perspective for us. I think as individuals, some of the key things we can do is try and shop locally. Everyone can see the benefit of that. I think if you're really conscious, you can reduce your meat consumption, you can reduce your dairy consumption. There's so many of the health benefits that we can have here.

Alice Henry: Instead of driving in the car to go somewhere five minutes down the road, could you walk instead? Could you get off the tube one, two stops earlier in the morning and walk as well? I think the benefits things like that can happen on your health but also on the environment and the planet can be great. It's something that as an individual it would be just important to have in the back of your mind, whether that's you in your personal life or you at work thinking about the planet and how you can make some more sustainable choices is very important right now. As you Greta Thunberg said, the eyes of all future generations are upon you, and I think this is a lovely sentiment to end on. It's you. It's you as an individual, it's you as an within your business, it's you within a collective. It's something to leave us with there.

Anand Verma: Thank you, Alice, and for really insightful and interesting conversation. We'll share more on this topic through our blogs and posts in future as well that Alice will lead and talk about offline. I just want to share some perspective from Brilliant Basic's side in terms of how we are thinking about the planet in our actions and what we do in the company. The way we think about this is that the impact that we can create by designing a better planet has never been so prevalent. It is imperative that we realize our aspirations of an eco friendly and greener society actively finding ways to make ourselves and our work more accountable in our pursuit of a sustainable future.

Anand Verma: We must start today. Our approach needs to start from within to permeate into our everyday lives. We should be trying to give every piece of work a sustainability angle, make ourselves more accountable and choose to work with companies that share our thinking. Our impact should be greater than a few likes on Instagram. So, I'm delighted to share our own perspective and starting to work from Brilliant Basics perspective as well. Alice, thank you. We have a tradition on this podcast to talk about your favorite book that you're reading or you have read, and why that is your favorite.

Alice Henry: I've recently been reading a book called Rebel Ideas by Matthew Syed, and it's been so interesting to me. I think it's not something that's going to a concept that surprises me and it makes total sense, but I think the way that he explains the concept through his real life examples is great. It's all around how the power of diverse thinking really helps us to address some of the most complex challenges using cognitive diversity. He uses examples from trying to decode gem and code back in the world wars into examples around how we could have potentially prevented terrorist attacks in America kind of within the CIA, and I would really recommend it for anyone, really. It's a really, really great book, full of great kind of real life examples to really bring it to life for you.

Anand Verma: That's brilliant. That's a good one for our listeners and for myself. How can people find you online, Alice? Are you on LinkedIn, Twitter, and other places?

Alice Henry: You can find me on LinkedIn, yes.

Anand Verma: Great. That is Alice Henry, a digital strategist at Brilliant Basic. She manages the CSR committee and team as well in the company. Alice, thank you for your time and highly interesting discussion. Everyone, you have been listening to the Knowledge Institute, the Brilliant Basics edition, where we talk about digital disruption, design and future work. The United Nations declared the next 10 years as a decade of action to deliver the 17 sustainable development goals by 2030. This year, 2020 in particular, is a year of climate action, a critical year for our future and our climate. Let's active now in everything that we do, everything that we deliver, and every way that we can contribute to this great planet that we live on. Thank to our lovely producer, Yulia DeBari, and the entire Knowledge Institute and Brilliant Basics team. Until the next time, keep learning and keep sharing. Thank you.
About Alice Henry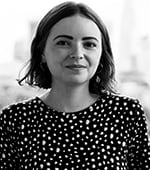 Alice is a Digital Strategist at Brilliant Basics. She works with global brands to bring together customer, business and technology needs to create digital experiences and products that deliver real value. Alice has experience in selling, planning and executing engagements across multiple sectors including Consumer Goods, Financial Services, Sport and Energy.
Alice began her career as a Management Consultant at Accenture working across large-scale change and transformation programmes within the Resources industry.
Selected Links from the episode