Brilliant Basics Edition Podcasts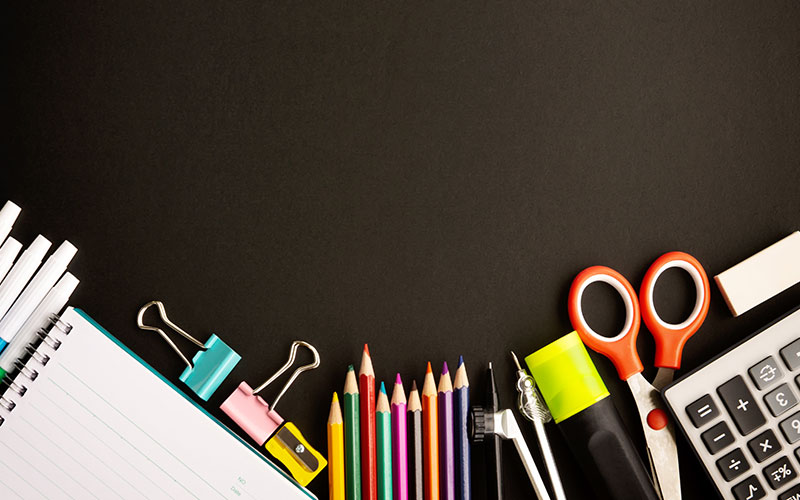 Neil Cooper on the Role of Design and Creativity

June 01, 2020
Neil Cooper, Chief Design Officer at Brilliant Basics, discusses the role of design and creativity today. The discussion covers Neil's personal design journey, company culture, and the importance of craft and collaboration.

Hosted by Anand Verma, European Head of Digital Services for Infosys and Founder & CEO of Brilliant Basics, Infosys' Design Studios.

"Craft to me is art. It's seeing the strategy, it's seeing the planning and seeing every single element of a piece of work coming together. It's not just about a final product. The final product is only a sum of its parts and it's usually the craft which makes the idea happen."

- Neil Cooper
Show Notes
00:08

What is it about design that excites Neil?

02:58

Neil shares his background and how he got into design.

08:30

Neil and Anand talk about purposeful brands.

11:13

Neil talks about the role of design and innovation and design and creativity.

15:20

There are very many products which are the same, but what is it which makes something different from another?

17:41

How do you balance this sense of getting out to market quickly, as well as making sure that your craft, your product, is as good or as great as the designers want those products to be?

20:00

Neil shares his thoughts on the culture before and culture in the midst of COVID-19 situation, that people are working from home, how has changed in his view?

25:18

What are some of the major obstacles that clients, companies are facing when it comes to design?

29:00

Neil gives recommendations that people should be following when they're starting a journey on a new product or service or a program of work.

28:16

How Neil uses design to shape a company like BB?

31:47

What are the three things that we can all do to help fight the climate change and be kind to the planet itself?

33:50

Neil talks about his favorite book and why it is his favorite.

35:48

How can people find Neil online?

Music by Ruhan Verma, 13-year-old upcoming Drummer and Producer

Anand Verma: I'm really keen to understand from you, Neil, what is it about design that really excites you? Because design has multiple variations. I'm pretty confident that this is a topic that you and I both love to share with our listeners and turn that into much more of a wider discussion as we go through the topics today.

Neil Cooper: Yeah. It's one of those questions, isn't it. It's like asking does God exist. Or even worse, your mum asking you what you do for a job. Just this whole idea of design is just everything for me. It just excites me that every single thing in the world has been designed and everything we see, everything we touch, everything we engage with. And design just doesn't live on its own. And I've been trying to theorize about this for quite a long time, but design with technology just doesn't exist and design without strategy just does not exist. So design has so many factors which make it what it is. And I really believe that we have the role and a responsibility for everything that we design to have purpose. And I think we've gone through this period of design just being a luxury.

Neil Cooper: It was this thing which was put on a pedestal, but now it's so ingrained and part of everyday life. We have to make sure what we do brings value, and it's really quite hard sometimes to measure value. And it's also sometimes quite difficult to explain to a client what the value of design can actually bring. Well, I think we really need to go much, much deeper into understanding businesses, their customers, and make sure that whatever we create, whatever we design, whatever is influenced by the work that we do, again, has purpose.

Anand Verma: Absolutely. And I think even more so now, right? If you don't have purpose and you don't have a reason for being, the consumers and the customers and the users will discard you as a brand.

Anand Verma: Welcome to The Knowledge Institute Podcast, the Brilliant Basics edition, where we talk about digital disruption, design and future work. The topic today is the role of design and creativity in the world that we're living in right now. I'm recording the podcast with my special guest, Chief Design Officer at Brilliant Basics, Neil Cooper. My name is Anand Verma, I'm the European head of digital services for Infosys and founder and CEO of Brilliant Basics. Neil, thanks for joining us.

Neil Cooper: Thanks very much, Anand. It's a pleasure to be here.

Anand Verma: I'm really excited to have you on the show and I'm pretty sure our listeners will really enjoy listening to this as well. Neil, we are living in a very interesting times right now. We're recording this podcast remotely through many tools like phones and Zooms and what have you, our producers in Florida, you are in other part of London, I'm in North London here. And I think the role of technology has right now is pretty amazing.

Anand Verma: But I think I'm really keen to understand more about your views on the role of design and creativity. COVID-19 has led to multiple kinds of innovation all across the world and design has a big role to play in that, right? So, before we kick off that topic Neil, let's talk a little bit more about you, yourself, your backstory, where you have come from. And also briefly about what you do at Brilliant Basics as well.

Neil Cooper: I first really got into design from actually designing the school tie. It sounds like a crazy, crazy thing, but I was really inspired by two teachers at school. That was my art teacher, Miss Molineux, and my design teacher, Miss Commons. And they were the only two who really opened my eyes up and did something completely new. This idea of being able to create, innate and design things, stuff. It didn't matter what it was. I was just really inspired by this idea of being able to think something, evolve that idea and create something off the back of it. It just really, really inspired me all the way through. And these two people really are the two people who opened my eyes into a different way. So from design at GCSE and A-level, I did a foundation course and then moved on to art college to do fine art.

Neil Cooper: I was actually the first person from my state to go to university to do fine art. Everybody wondered where the hell I'd got to for the last three years, came back with long hair and looking a little bit unkempt. But I was there following my passion. So after the degree and then an MA in fine art, I literally moved to London with my now wife, Vinda. And got my very first job at a small below the line advertising agency. I was working there for about three months, but there was just something missing from my life, and it was painting. It was the idea of creation. There's that whole idea of making something. It wasn't necessarily the smell of paint, but it was just this whole creative process. And I think just the job I was in just wasn't creative enough for me. It wasn't conceptual enough for me.

Neil Cooper: I went to night school to learn this thing called HTML because I wanted to get my paintings out there. And I wanted to share the world this great vision that I had. And it was just incredible, being able to take, again, something, an idea. Visualize it, all very clunkily and very basically into HTML, just transformed me in the way that I started to think about the world.

Neil Cooper: I was very fortunate to get my first digital job at a company called Agency.com way, way, way back in 1999. It's incredible, most of the people on my team weren't even born then, I don't think. But I really learned a lot about conceptual thinking, digital marketing, working for a lot of big brands from British Airways to Barclays Bank and Heineken.

Neil Cooper: And from there, I moved onto a company called AKQA where I actually met Anand. And at AKQA we had five incredible years, which at the time was like the Swedish finishing school of design. It was all about creativity and ideas. 20 ideas weren't good enough, you had to come up with 50. I don't think we left there before 10 or 11 o'clock for most nights because the pressure for creativity and design was so intense. But it really instilled the idea of craft into my life and the idea that you really need to go above and beyond to start out in the marketplace.

Neil Cooper: I then moved on from there to help agencies really bring digital to the table. I mean it was at a time, even in 2005, we think a lot of design was, we were probably still in this art director, copywriter writer mode that was very much about the two parents coming up with the ideas. And with the poor relations or cousins around the corner called the digital designers or interactive designers, would make a home page make sense and support a campaign.

Neil Cooper: But really, I felt my job was to put ideas on the table and think about how an idea could be translated through different mediums. And through my career, that's pretty much again something which holds true. I'm very interested in the experience, the end to end brand experience. I then moved on to a company called Sapient, and I worked at Sapient for about four years where I was leading their visual design domain across Europe and MENA working on some really interesting projects. So I worked on the pitch for the Lloyd's digital transformation project, which at the time was the biggest piece of work ever to be won, I believe, in the country. To working on theme parks as well. We did some great work in Abu Dhabi for Miral Asset Management Company, for Warner Brothers for Ferrari World, for Yas Island and for a waterpark there. So a real mix and variety of the type of work, very steeped towards branding.

Neil Cooper: So branding is something I'm very, very passionate about and that's something which I always try and bring into our work. I have this mantra, the brand is the experience, the experience is the brand. And that is something which really underpins, I believe, everything we should be thinking about. Anand and I met, we had coffees, we talked and talked. I was really attracted by Anand's vision for BB, where he wanted to take it, how he wanted to really elevate and move the business to another level. And we talked about what my role could be in where I'm at today. And I find it very exciting, very fortunate position to be working alongside Anand to help shape and develop and steer the company's vision.

Anand Verma: Thanks Neil, that's incredibly inspiring and I've known you for a long time and it's always nice to hear your story from designing a tie to designing some of the world class brand experiences. We are very lucky to have you and we simply, with your help, we're also designing the future of BB in partnership with Infosys as well. Which is all about, people, product, planet. And that's been a core mantra for how we see the world today. And I really wanted to remind the listeners of the topic today. And the topic is the role of design and creativity, especially in the current world that we're living in. Before we go into the detail about the current situation, I was reading yesterday about this is the time to create purposeful brands ever then before. People are looking at things with a different lens now, there is a role for design to achieve that purposeful branding.

Neil Cooper: Yeah, 100%. And I think what's really interesting about these times is that you've got to almost believe as a designer you can change the world. Because, at the moment the world is changing so quickly and fastly around us. We have to really be ahead of the curve a little bit on this. We have to be proactive. We have to really think in one step ahead for our clients. Not necessarily for our competitors, it's for our clients and for the way that they connect with their customers. And I find this whole situation fascinating in the way that everyone from the Tate gallery or the Saatchi gallery or to even pizza companies like Pizza Pilgrims, and also Pantheon Bonn do this whole DIY, make it yourself at home type of, like takeout now.

Neil Cooper: And such a lovely idea, but previously it just wouldn't have happened. You would have picked up the phone, you'd have made an order, and it would have been delivered to your house or you make an online reservation and you walk into a restaurant and you have dinner. But this whole reframing of experience now is something which needs to designing. And that design needs to be really, truly embedded in experience, current experience and future experience.

Anand Verma: 100%. The businesses have turned upside down, isn't it? Like Pizza Pilgrim to think about how to make pizzas at home. Dishoom has to think about how to help with the recipes and the book launch, for example yesterday we were talking about, right? There's this sense of connectivity or connecting tissue that has turned businesses completely upside down. And that leads me to my next question for you Neil, in terms of the role of design and innovation or design and creativity, because design is no longer just a designer's job, right? This is one of the pieces that we have been looking at, how everybody could be a designer, how everybody could be a innovator. I would love to hear your views on the role of design and innovation and design and creativity, especially in the current world.

Neil Cooper: It's a really, really interesting subject. It can be looked at from many, many angles. And I gave a talk a while ago about designers of the future and how design is shaping the future and how it's all moded way of thinking about creativity, is very much in an whole world of advertising. And we start to look at some of our heroes now or people who we admire, whether it's Elon Musk and Tesla, and the way he's completely reinventing market after market. And Angela Ahrendts too, with Christopher Bailey completely transformed Burberry. She's not a designer, she's a marketeer, but in the way that she thinks with her design hat on, she thinks in a completely different way.

Neil Cooper: And I think, there's this whole thing around creativity and design and some people think, "Oh well, I'm not creative, or I'm not a designer." I would disagree with that. There's so many tools out there at the moment to enable you to get up and running super, super quickly, whether it's a Wix website or whether it's crowdsourcing some ideas or thinking about, what off the shelf platforms exists to get a product or a brand out there. I think we're just not hamstrung anymore about creativity and design. I think it's there for us all to take and grasp by two hands.

Anand Verma: There's also giving a bit of a opportunity and responsibility at the same time in terms of the type of stuff people should be designing. And I think that we're seeing a lot of this mindset of designing in terms of the physical products in terms of the needs. And like I say to my team, we're working from 100 offices, not just one office anymore. Every need is different. Every approach is different. Every person's responsibilities and time and activities are different. And to use design as to create personalization gives a lot of opportunity for many brands out there. Would you agree with that analogy?

Neil Cooper: Yeah, absolutely. Having an access. We're very, very fortunate to have that access to designers, to strategists, to thinkers, to maker's all over the world with our family. I was on a call earlier today where we're bringing in different offices from around the world to approach what seemingly is a really, really exciting idea. And I love the fact that this situation has forced us to be more global, and to think more outside of our current office space, to think outside of our desk and think about how can we connect, whether it's through collaboration, whether it's through word of mouth, whether it's through being inspired by people to come and talk, and we're getting lots of speakers in at the moment. Which, I think if we were in the office, we may not have actually done that. And it really makes me think that everyone's adapting to this change and it feels like everyone's trying to capitalize on it in a really, really positive way.

Anand Verma: Absolutely. And I was listening to a conversation from a very renowned businessman in Dubai who actually owns Burj Al Arab, I should say Burj Khalifa and his name is Mohamed Alabbar. And he was talking about, human beings are very adaptable, right? Throw any situations at them, they adapt. So I think it just needs that pressure to let them adapt. That, almost the ability to start thinking differently really quickly given the situation, which means that human beings have the innate ability to be creative, innate ability to be innovative. And they just need the right platform, right conditions to operate, and right tools as well, to operate in that mode.

Anand Verma: And one of the topics that I was thinking about to talk to you about ordinance of craft. And design has many variations, as we have talked about. Environmental design, product design, digital design, brand design. Many, many aspects, and we categorize all of them under the capital D kind of design. But the craft and the way craft should be thought about, you talked about strategy and you talked about technology earlier. I would love to get a little bit more detail around the importance of craft, in terms of being a design led company or design led organization.

Neil Cooper: Yeah. Craft really, really excites me. Craft to me is art. It really is. It's, every single element for me needs to be considered. And it's every single element, it's being joined up. It's seeing the strategy, it's seeing the planning and seeing every single element of a piece of work coming together. It's not just about a final product. The final product is only a sum of its parts and it's usually the craft which makes the idea happen. And it holds the thing together. We're in this marketplace in this situation where there's a lot of ideas which are similar. There's very many products which are the same, but what is it which makes something different from another? I mean, you can have the best idea in the world and it could be terribly executed and no one's going to pick it up.

Neil Cooper: We do very much have a hacker mindset, I believe, at Brilliant Basics. We want to get stuff out to market, we want to push to fly, we want to get our customers to engage it. But there needs to be a minimal marketing product that I believe is important. I really believe it's the difference between something which is good and the difference between something being great. I really, really do. And it makes you feel something completely different about a product, I believe. Some incredible examples out there. The BBC2 indent for me are so well crafted. They're so beautifully executed. It's like every time we see one, I think I really wish I was involved in this, it's inspired me to go to the next level with a piece of branding we were working on recently. For me, that was the benchmark of how something needs to be executed.

Neil Cooper: And for me, there's this concept which I hold on to, is that whenever you see a film and I watched an advert recently, way back from 2009, it was a Johnny Walker ad. And it was done in one tape by BB-8, and of the six minutes of this film, the final minute was the credits. It was every single person who was involved in making this five minute ad. And that is pretty much, it says it all to me, craft doesn't happen in isolation. It's not the well-crafted pixels that a designer gives to a technologist to help make happen. It's every single thing which goes into a piece of work, which makes it that final polished piece.

Anand Verma: And Neil, just to challenge that a little bit, right. Given a lot of companies are going out of business right now, as you might be hearing, I heard about JCPenney and J.Crew being on the list of businesses that might go bust. And there are many companies, many examples out there. How do you balance this sense of getting out to market quickly, as well as making sure that your craft, your product, is as good or as great as the designers want those products to be?

Neil Cooper: Yeah, absolutely. Absolutely. So I think you need to make sure what we do is relevant. I think sometimes we do get carried away with making sure whatever we do is right for the audience, which absolutely we need to, but we really need to balance that with whether it's right for the business or not. So we can have something which is truly engaging. You get thousands and thousands of downloads, but the business value and benefit is absolutely zero, whereas something which may go to market may have 10 downloads, but create £1million.

Neil Cooper: So really, it's absolutely that balance. And it's making sure that whatever we do is clear, it's really, really super, super clear. And it's interesting. I mean it seems really, really obvious, but we need to make sure that whatever we do is not just, I hate the word best practice. I hate the fact that somebody just wants to be as good as their competitors. There needs to be some differentiation and needs to be some standout, but that differentiation standout has to be mapped back to the strategy of the business, which enables a customer. I think sometimes we get it the wrong way round. And I think that's where we can really show the value of design.

Anand Verma: So I think, if I can add my 2¢ worth is, it's about just choosing at the very early stages of the strategy session, or C to C as we call our strategy sessions, whereby just define where is the most value going to come? Get that aligned with the stakeholders and make sure you focus on getting that out to market really quickly and then do the next thing thereafter and thereafter onwards, right?

Anand Verma: But design can still play a role in defining that importance and aligning with the complex stakeholders. And that brings me to the next spot, which is the collaboration. I think you've touched on that because we've been hunkered down for the last 60 days in our homes, our houses, some of the things that we got used to in our studio in London or anywhere else, Berlin and other places is no longer possible now, right? And that creates a lot of challenges for us. So we have been working together, Neil your team and some of the other leadership team members around creating a concept of virtual studio, right? Where people can collaborate, we can use digital tools to solve some of the complex problems, take people on their digital or design journey. How do you think the culture before and culture in the midst of COVID-19 situation, that people are working from home, has changed in your view?

Neil Cooper: I think there's definitely two sides to that. I think what it's enabled is definitely more flexibility and freedom. I think it enabled more people to take a bit more control maybe of their lives, it's completely overwhelming. It's absolutely, completely the other way. But I think what it has enabled us to do is show that we're all grownups, that we all can get on with our work, that we can all be successful and be productive. And I think what it's also enabled us to do is to think differently. I very much rely on Slack these days. I must say I was quite anti Slack for quite a while. I just felt it was always bombarded nonstop, but now I feel rightly or wrongly that there's less of my attention on email and it's more on the more immediate correspondence and conversation and the media connections of people, quickly pick up the phone or jump on a call.

Neil Cooper: So, I feel in that sense I'm really, really enjoying the immediacy of it. We don't get the face to face. We don't get that feeling, I guess so much when you're in a room together and you see that spark and that infectiousness, those creative moments. I do feel there's a little bit of tumbleweed sometimes on Zoom and it's waiting for somebody to be funny or silly or reverent or put on a wig. But again, that's bringing people out of their comfort zones a little bit as well. But with the mirror with a tool, I think it's incredible. I think the way that we've been able to connect and engage the multi people engaged in workshops or giving their points of view and enabling sometimes the quieter people in the room to actually have a voice, I think has been really, really important. I think with Zoom, we don't get the sense of people talking over each other. I think we've become probably a little bit more polite and maybe that's just our culture, but I do love the sense that a collaboration enables more people to be involved and more people to have voices.

Anand Verma: I also feel just from my observation is I think people have come together far more than they were coming together in the beautiful physical studio space as well. It's quite interesting that collaboration has increased. Of course, we haven't gotten everything right. So it's an ongoing process, but it feels that there's a sense of coming together as a community because the enemy is outside. We are actually fighting against that enemy, which means that we are much more closer now than we were before. And to your point, I believe that people on that basis are ready to jump on things that they were not as keen before.

Neil Cooper: Absolutely, yeah. There's definitely more this sleeves rolled up, entrepreneurial spirit. I think we're very good at casting the right people on the right projects. So we've got a real diverse mix of people and backgrounds and thinking, and there's no reason why a designer shouldn't become a strategist and a strategist shouldn't be doing UX and a technology shouldn't be the voice of the customer or the voice of the client in the room. And I think that's what really excites me about the current situation is that we're all in it together. There's no time for egos. There's no time for people working on their own. That's only a time for getting stuff done, pulling together and doing the best that we can. It's refreshing.

Anand Verma: Well said Neil, hang in there. Once again, you're listening to The Knowledge Institute, Brilliant Basics edition, where we talk about the role of design and creativity. I'm delighted to be here with Neil Cooper, our Chief Design Officer, at Brilliant Basics.

Anand Verma: So Neil, moving on to the next segment. I'm seeing, and I'm sure you are as well, almost everything that were acceptable before COVID-19 is getting re-imagined. So for example, what does going back to school might look like, what is the future of dining could look like? What is the future of climate change and carbon and zero neutrality, what is the future of public transport, for example. And that has led to re-imagining almost all aspects of our daily lives and business lives together as well. I think design has a major role to play in re-imagination because that's where you start to put customer and the user at the heart of a problem or an opportunity.

Anand Verma: And you start to design solution in solving those problems. But on the flip side, I also feel that a lot of our clients existing and new companies, there are still major obstacles to actually use design to solve some of their problems, right? It almost looks like they use design to put lipstick on the pig. Some of them, not all of them, a lot of the companies are very ahead as well. My question to you, in your experience but also at BB and elsewhere, what are some of the major obstacles that you think clients, companies are facing when it comes to design?

Neil Cooper: I think sometimes we have to, and I mentioned it before. Sometimes we really have to fight to demonstrate what the value of design is bringing. And I think sometimes the design will see, it adds the lipstick, they will see it as the pretty thing that they're signing off or they're interacting with in a prototype. And it's really trying to rationalize return on investment and the value that we're bringing and it's much harder now. We're having huge challenges in that some of our clients will see design as something which happens with them in a workshop, or it happened in a space in which they're physically with you, something which needs to feel like something they can like touch and hold. And as soon as we take away our physical space, it feels like all of a sudden we're having to justify again the value and the role that we're bringing. sharing.

Neil Cooper: So whether it's around how we can help frame the strategy, that insight they're thinking, whether it's around, how we can very quickly work with them to unlock any of the challenges that they have. It's sometimes design is a thing which, it could be the first thing that gets taken off a client's budget. And in other instances, design is all the value that they see. They want to help them share their business, they want to help them share their strategy. They want to know if we did this or did that, or how do all these things fit together, I can't visualize it. I can't see it myself until you put it together for me. It's like, yes it makes sense. And all of a sudden, makes sense of the world and it becomes, that invisible becomes visible, then it becomes this thing you can touch and hold and all of a sudden it just brings the value to the table.

Neil Cooper: And I think sometimes you just need to remind your client of, it's the unseen things which are the most valuable and the most valuable things might come towards the end. But the process we go on is really unlocking your strategy to enable you to create these great experiences or connections, whether it's internally with your employees or externally with your clients or with their customers.

Anand Verma: And I think we might need a separate podcast for this particular question, but I am certainly seeing, when the business is doing well, they feel that design has a bigger role to play. When the business is not doing well, they feel that design is not useful. And your thesis, my thesis, is design is the paramount thing you need to start thinking about as a client, because that's when you think about the most valuable outcome for the business. And also creating that makes things a little bit less risky, when you pledge a product with the user. And also given the unknown challenges we are seeing out there, what you have to think about is how can design start to create things that shapes new industries, new ideas, new products, new services that wasn't common before this particular issues.

Neil Cooper: Yeah, I think you only need to look at Formula 1 and Ferrari who only took five weeks to create new ventilators for the current situation. Usually that would take years, and that was an absolutely design led process. And there's tons of examples out there with firms who are generally, whether it's Dyson or Ferrari or F1, absolutely applying their thinking and bringing the value and rapidly getting something to market.

Anand Verma: Absolutely. And this necessity is the mother of innovation or invention. I'm seeing that across the board, I saw a milk man in streets of Mumbai using a long tube to deliver milk that is two meters away from his milk bike. So even using that as an example, shows that people are thinking creatively to get on with their normal lives as well. So I think that's a fantastic topic for the next one. And I'm sure you and I will initiate something for future. With regards to some of the recommendations that you can give to our listeners, our clients who might be listening to this as well, just to attest the importance of design or the things they should be following when they're starting a journey on a new product or service or a program of work.

Neil Cooper: There's a few things, I allured to this a little bit earlier on, but I think you've got to believe now you can change the world. I'm ready do. It's a confidence, it's not an arrogance, but I really do believe the way that we're starting to think about our work at BB is absolutely underpinned by three key areas. And that's around people, product and planet. And we have an absolute service to ourselves and to society to really thinking about the value design can bring. And of course you want to create great marketing campaigns. Of course you want to make things that look pretty, but we also want to do things which help people's lives. And it may sound a little bit of the moment and a little bit like jumping on the train. I really fundamentally believe that.

Neil Cooper: I think we need to work quickly. I think we need to be really agile. I think we need to be flexible in the tools that we use. We may not always have the best tools or the right tools needed. And I think we can, if that it's going to enable us to think differently as well. I think we need to trust our colleagues 100%. I think there's absolutely an element that you are in this together, we all are T-shaped individuals. We have very deep skills, but we also have very broad ranges and capabilities in a way that we can bring something to the table.

Neil Cooper: Radical ideas or bad ideas at the moment, we all want to see the crazy ones, we always want to see the ones which make us a little bit nervous. I was once given some advice a long time ago that if I wasn't nervous before I presented the work for the client, I hadn't pushed it far enough, which was a very excellent piece of advice that was from James Hilton at AKQA, which definitely rings true to me. And we're always in this period now where we just need to invent new ways of working, new ways of doing things, new ways of coming at problems. And that really excites me.

Anand Verma: I think that design has the ability to respond to this changing world as well. And the other thing that you and I have been talking about is, hypothetically, if you and I were starting a company today, then we'd been looking at talent with a completely different lens than ever before. There's no onshore/offshore. There is no cheaper location, and expensive location. Everybody's on one location right now, one ground, that is contextual ground. And I think for me, the power of people, the power of humanity, the power of ideas and creativity, I think only gives us more energy, more inspiration to do things that were never done before.

Neil Cooper: Yeah. Yeah. I completely agree. Completely agree.

Anand Verma: Alrighty. So Neil, thank you so much. You've been also working very closely with me and the BB team in redefining BB's strategy as well with regards to, like you said, people, product, planet and use your creative power, your creative thinking. And you almost operate it as a business leader in using design to redefine a company. And now we are in the process of creating the operating manual and in terms of, how do we change that delivery, structure and all those kinds of good stuff. Any final words on how you use design to shape a company like BB?

Neil Cooper: For me, I feel really privileged at the moment, I really do. And I feel we're in this position where, I always wanted to feel I'm in a situation where you want to build the company you want to start. And I really feel with our conversations around people, products and planet I was able to input and help shape, spark ideas with yourself around where do we take BB in the next eight years. And I really feel, having that passion, I don't think anyone's riding in on a white horse, come saying, "We're going to do this." I really believe in collective ambition. I really believe in people coming together. I really believe in people having a voice and helping to define everything on maybe similar shit times. But I really wanted people to feel part of the journey. And I feel really privileged to felt part of this journey. I'm so excited about where we're going to be next week, let alone in the next eight years. So I think, never lose sight of what you want to create.

Anand Verma: That's fantastic, Neil. Thank you. And I want to pay tribute to you and your support in shaping the future BB in partnership with Emphasis and the more and more I talked to the client, client are looking for rapid digitization. They're looking for a radical way of innovating their products and services. They're looking for help with employee experience, people experience. And I think Emphasis BB are really well positioned to bring both speed and scale in all these three areas.

Anand Verma : So I'm delighted that current COVID-19 situation only creates more opportunity for design and design led mindset to make our clients and ourselves successful. So thanks for your time, Neil. Really appreciate it. I think it's been a really enjoyable conversation that has led to new topics that we should talk about in the future as well. Before we wrap up Neil, one of the traditions we have in our podcast is to ask our guest to talk about a favorite book they're reading, or they recently read.

Neil Cooper: My favorite book at the moment is the Dishoom cookbook. And it's not your typical business book or your design book or your thriller. But what I love about this book, I love the brand. I just love that feeling of walking into Dishoom and it completely transports me back to being in Mumbai, and Mumbai is without a doubt my favorite and most visited city that I have been to. And what I love about the book is that it takes you through a journey of food, and it takes you through a journey of Mumbai.

Neil Cooper: And it will start you at the top of Malabar Hill overlooking the bay and take you through a journey of going to cafes and restaurants. And I felt really privileged when reading the book that I've been to a lot of these places and it just really warms my heart reading this book and knowing that I can cook these recipes myself at home. And I have actually ironically made recipes from Dishoom tonight for dinner. So I will be having the naan bread on the dahl and the chole this evening, but it's really incredible. It just takes me back.

Anand Verma: Amazing. And Dishoom is one of my favorite restaurants, it's yummy what you are describing. In fact, my tastes buds were going crazy when you're describing that journey. So the book has certainly influenced your thinking and the way you're describing the brand. So, Neil, how can people find you online?

Neil Cooper: LinkedIn, it would be the first port of call and I'm also active on Instagram. Neil Sooper Cooper, that's S-O-O-P-E-R, C-O-O-P-E-R. My email addresses NCooper@brilliantbasics.com.

Anand Verma: That's brilliant. You are super, and you are Neil Cooper. So on that note, thank you Neil. You can find the details on our show notes and transcripts at Infosys.com/IKI in our podcast section.

Anand Verma: Neil, thank you for this really interesting discussion. I really enjoyed it. Everyone listening, you've been listening to the Knowledge Institute, the Brilliant Basics edition, where we talk about digital disruption, design and future work. Thanks to our lovely producer, Yulia De Bari and the entire Knowledge Institute and Brilliant Basics teams. Until next time, keep learning and keep sharing. Stay safe and stay at home in these unprecedented situations. Take care.
About Neil Cooper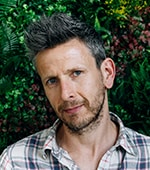 Neil Cooper is Chief Design Officer at Brilliant Basics and leads the global design practice. He has over 20 years of experience and has worked with many of the world's leading brands.
Neil's experience covers everything from digital campaigns, branding, and service design. He has worked with global brands including British Airways, Lloyds Bank, Scania, Telenet, BP, Australian Open, Heathrow, British Gas, Aegon, Howdens, Hargreaves Lansdown and many more. He oversaw the vision and execution for Miral in Abu Dhabi where he pitched and delivered connected digital experiences for Yas Island which included theme parks for Warner Bros, Yas Waterworld and Ferrari World.
Neil has an MA in Fine Art and started his career in advertising before moving into the digital space. His background has seen him lead diverse teams across all channels and has won a number of awards along the way. He has also judged many award shows including BIMA, The Webbys and Kyoorius in Mumbai.
Selected Links from the episode