Brilliant Basics Edition Podcasts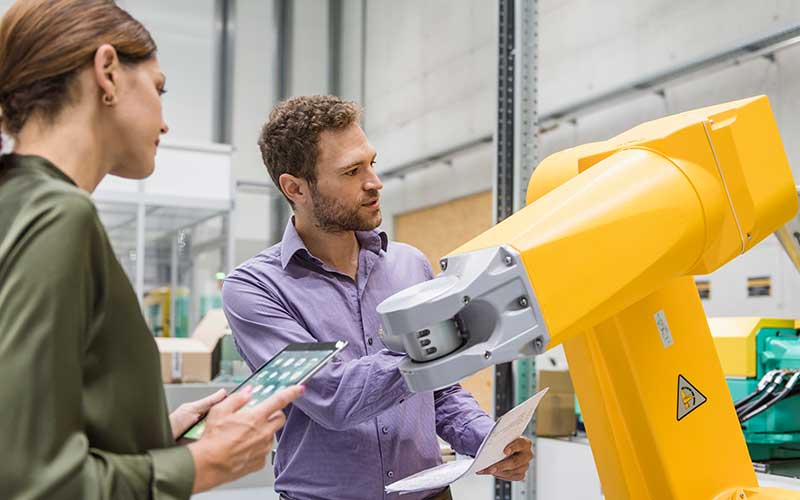 Matt Müller on Personalization, Productivity, Employee Experience and Technology

January 25, 2020
Matt Müller, CTO at Brilliant Basics, discusses personalization, productivity, employee experience and the role of technology in making those relevant. The discussion covers how AI and automation impacts the future of work.

Hosted by Anand Verma, European Head of Digital Services for Infosys and Founder & CEO of Brilliant Basics, Infosys' Design Studios.

"Employees are really the company's value. If you treat your employees well and if they feel empowered and excited to come to work, they're going to deliver more value for your company. It's really important that they can see that their voices are being heard and that the ideas that they are putting forward are being listened to and contribute to the positivity and success of the organization."

- Matt Müller
Show Notes
00:34

Matt shares his background.

00:52

Matt shares his view on how consumerization of technology is changing.

05:06

What security actually means in the context of employee experience?

06:00

Why is personalization important to employees?

08:48

Matt talks about AI and gives Salesforce as an example.

09:40

From a people analytics perspective, how can we learn more from our interactions and behaviors and signals?

12:33

Matt talks about the role of technology that allows employees to be more productive.

15:48

Collaboration has to be one of the most important points within the organization. How is collaboration changing at the moment?

18:33

What can organizations do from a digital perspective to help simplify and prioritize the day to day activities of employees?

21:47

Matt shares examples of companies that enhance employee experience through micro services and portal technologies.

23:16

With AI and machine learning being a priority for so many executives out there, is this a risk for employees jobs?

25:20

Matt and Anand talk about employee wellness and wellbeing.

26:35

Matt shares an audiobook he is currently listening to and explains why he likes it.

28:43

Matt shares his perspective on why it is important for organizations to gather constant feedback and opinion from the employees? How can they do this?

Music by Ruhan Verma, 13-year-old upcoming Drummer and Producer

Anand Verma: Welcome to this special series from Brilliant Basics and Infosys Knowledge Institute, where we are going to talk about personalization, productivity, and employee experience and the role of technology in making those relevant for end customers and users. I'm happy to be joined by CTO at Brilliant Basics, Matt Muller. Welcome, Matt.

Matt Müller: Thanks, Anand.

Anand Verma: Matt, thanks for joining. Before we kick off, the listeners would love to know a little bit about you, your role at Brilliant Basics.

Matt Müller: I have been with BB for roundabout four years. I've been working in digital technology for, I think 19 years now and I look after all the development and technology and IT needs for Brilliant Basics. It's a great place to work.

Anand Verma: Welcome Matt. Before we dive into the podcast that talks about personalization, productivity, employee experience, and the role of technology. In past podcasts, what we have talked about is how the future work is evolving, how employee needs are changing, how the consumerization of technology that we're used to outside the organization is basically coming into the organization and creating more opportunities as well as challenges for organizations. Just to get the conversation going, Matt, I would love to get your views on how the consumerization of technology is changing the organization's behavior, or organizations themselves.

Matt Müller: I think the line is blurred between an employee's expectations of basically how they're being treated by brands, for example, in the outside world. How companies and organizational brands are talking to them on digital channels, what kinds of devices they use on a day to day basis to help them with their lives for communication, for scheduling their day, et cetera.

Matt Müller: They're expecting that same experience when they come into work. That's a key deciding factor, I think, in terms of if they're looking for a new role or interviewing for a job, they'll be asking you a lot of questions around how their companies can support them, what kinds of tools do they make available so that they can feel more comfortable and empowered to do their jobs more effectively?

Anand Verma: When you talk to the clients, do you feel that the landscape of technologies they have currently are able to support some of the consumerization of technology that we're seeing outside the organization? That's point number one. Then point number two is, do you see some of the technologies that we use to outside, for example, Amazon, Google, Facebook, the relevance of those technologies within the organization?

Anand Verma: Clearly there is an opportunity for organizations to become more nimble and agile, just like a startup would, there's a landscape of that is more legacy than new technologies. There's the emergence of cloud and many other technology that organization should be embracing and we are right at the infancy of that process right now. It must be really exciting for you as a technologist to try something really new with a completely new set of audience.

Matt Müller: It's some very interesting conversations that we're having with clients as well. It's really great to watch them get excited, when we talk about the possibilities and what we can do. There's always going to be a balance in a big organization around security, for example, which is a key factor in adopting new tools and opening up the experience landscape. But, there is still a lot that we can do internally in the organization to drive engagement, which is effectively the key metric these days businesses are basically measuring their employee experience with.

Anand Verma: Amazing. It's a very exciting time for technology and let's say human resources or HR functions to collide together and work together as well.

Matt Müller: It depends a lot I think on the size of the company as well. Where you have a larger enterprise, you might find much larger tools for catering to different aspects of the employee's professional life. But, there is potentially a gap. I think with smaller companies you find them being more agile. You find companies that have been startups once that are developing into fully fledged companies. Having a culture that's built on cloud for example, you were just mentioning the Googles and Facebook or whoever else leading a cloud technology vendors, you'll find them being more agile to onboard new tools and capabilities in the business.

Matt Müller: I think there's a mix there, and not everyone has got balance right on that. I think it's a very interesting space at the moment. It's relatively immature actually. It's definitely something that I'm quite excited to be working with at Brilliant Basics.

Anand Verma: Do you want to just give us some points of views on what security actually means in the context of employee experience?

Matt Müller: Usually the employee experience, a large portion of it is around communications and obviously those communications are confidential to the organization, and we need to think ultimately behind everything, there's data. GDPR for example. There's personal data that we need to think about. There's going to be company data, or recordings of conversations, et cetera that need to be hosted somewhere. There's a lot of considerations security wise and the organization will need to review any new tools or initiatives before they find their way onto the desks or mobile phones or whatever it is of the employees.

Anand Verma: Matt, let's dive into the next level of detail. Why do you think personalization is important for employees? Also, if you can just take it a step further and talk about what technologies someone in our listener community will use, can use to drive personalization in the organization?

Matt Müller: Sure. As we spoke briefly upon earlier, employees want their employers to understand them as well as they understand the customers. There's always that clichéd example given of the barrister knowing the customer's preferred coffee, or they waiter at the restaurant knowing where their favorite table is, what's their favorite bottle of wine? What's their diet preference?

Matt Müller: Personalization is something that everyone likes, because it creates a really frictionless experience and you feel valued. It feels like somebody knows you and knows you well.

Anand Verma: It just needs to have the right balance between not being too creepy and helping somebody feel valued as well.

Matt Müller: Of course, it's about convenience, I think as well plays a large part of it. Today, HR, they have access to more data than ever before. For example, how long had somebody been with the company? What is their role? Do they have any significant life events to be aware of? For example, are they due to become a parent? All of that data can actually be used for the good of the employee, can give them timely access to relevant content and really provide a low friction experience when they're trying to get their work done. But at the same time, looking for key information regarding their work life.

Matt Müller: On the technology side of things, the same AI and data analytics that's used to drive personalization and marketing can be used in the employee experience. For example, where you're making recommendations based on something that you previously looked at or someone who had a similar profile to you was interested in, et cetera, you can do the same thing with the employee based on the information that they're looking for.

Matt Müller: AI can also be used behind the scenes to read content effectively and tag and organize that content so that the content can be used at the right place and the right time more effectively than just providing a standard, uninformed view.

Anand Verma: Interesting. Let's talk about that a little bit. Do you have a view on who is actually leading the part in this space or what they should be thinking about?

Matt Müller: I think you'd be looking towards same technologies that you would use in marketing. It could be something as simple as taking a platform like Salesforce for example, where they truly understand the customer because the customer data is always at the heart of that platform. All of the actions and interactions and communications all go around that data and are personalized based on that customer.

Matt Müller: You could use that for the employee as well for example. You could think about building an experience using that platform and then using some of the HR data to personalize their experience on top of that platform. That's just one platform example. There's many others that you could use for personalization in that context.

Anand Verma: Interesting. Let's keep talking about data and employee data that organizations sit on. In your view from a people analytics perspective, how do you think we can learn more from our interactions and behaviors and signals? Now, this doesn't need to be a big brother style, looking at every aspect, but every time they interact with the organization, be it digitally, physically or emotionally, there must be ways to make their lives simply better through technology being a use, a leverage for organizations.

Matt Müller: Employees can have the best productivity software, but if they're stuck in meetings all day and they can't manage their time effectively, then that becomes useless. This is where people analytics can play a really useful role to help employees manage their own productivity.

Matt Müller: For example, Microsoft has a MyAnalytics platform that can gently nudge employees when their calendars are filling up, and can urge employee to block time to focus on key tasks. People analytics can also highlight where there are worrying trends such as frequent late nights or weekend work that could lead to an employee burnout.

Matt Müller: A manager could get a view on that and decide whether to intervene and help that employee. There's also workplace analytics as well, which is quite useful for tracking movements in the office and can do past analysis to look at how do you optimize, best optimize the furniture in the office for example, or is there a meeting room that's underutilized that can be used for a different purpose? That's also very interesting and you can use IoT and actually that technology can even be embedded in the office lighting.

Anand Verma: That is interesting because the last podcast was all about connected spaces and we talk a lot about how technology can enable us to be a bit more aware of what we are using, what we're not using, but also it does good for the environment as well. I'm glad that there are technologies from your perspective that we're talking about, which makes not just goodness of the organizations but also it keeps us on our toes, in terms of adding more value to the environment as well.

Matt Müller: Yes, very important.

Anand Verma: Thanks for mentioning that, Matt. Just keeping the track on productivity. Productivity means many things to many people. Some people are driven by number of hours people work, some people are driven by the outcome and outputs people create. In various industries it's slightly different. In terms of focusing on employee experience, Matt, I'm really interested to know more about the role of technology in enabling employees to be productive, not just for the organization but also for themselves and their career growth within the organization.

Anand Verma: One example that gets me really excited is I'm a project manager in your organization, I want to be a product manager, can technology tell me the difference between what does it take to be a project manager and what does it take to be a product manager? Gives me the comparison and the delta and then I'm on the path of learning within the organization that allows me to become a product manager. Can you just talk about the role of technology that allows employees to be more productive?

Matt Müller: What you just mentioned there, I think has an aspect around learning and development. If you're looking to have a career path where you want to grow from, or move from a project manager to a product owner role, one of the first things that you could do there is you could go and look at your company's learning and development platform to see do they have any courses on being a product owner? What does that entail?

Matt Müller: What they can also do is they can talk to their manager, they can try and get some advice, or if they've got somebody in the company who's a learning and development specialist, they'll be able to guide them and tell them what courses they can take. It may not be covered in the internal learning and development platform, it could be outside with an independent training company, for example.

Matt Müller: There's many different ways that they could look at what's the right path to get onto? What's key, I think from a tech perspective is to ensure that those systems are all integrated. When you're running your learning and development, your courses, et cetera, it's key for your manager to be able to see that you have an interest in that.

Matt Müller: If they've got their performance management tool, for example, they could perhaps see your learning goals and your progress coming through to that. That's really key for them to think about how can they best support you in your career and give you the right information that you need in order to be successful.

Anand Verma: That is interesting because the keyword there is integrated view. Any organization will have a line manager, the employee and the HR manager or HR support. What is interesting, the point that you're mentioning is technology connects them all three together and ensuring that that employee learning path is the right one and also empowered by the organization. What in turn that does for an organization is to become more productive and valuable by integrating an [LND] into the productivity thinking.

Matt Müller: Exactly. That's really powerful. A lot of the time you'll find, in big organizations that have these independent systems, that they're not connected. Thinking about that strategy. The same way of marketing, you have the single view or 360 view of the customer, you want to get that 360 view of your employee, right?

Anand Verma: Once again, you're listening to the Brilliant Basics special series of the Knowledge Institute Podcast where we talk about future work and digital disruption. Today I'm joined by Matt Muller, CTO at Brilliant Basics. Matt, let's talk about collaboration, which is one of the big topics in any organization. People join a job, an organization, but they're also joining a community.

Anand Verma: Community of their colleagues, community of partners, community of managers and so on and so forth. Collaboration has to be one of the most important points within the organization. How do you think collaboration is changing in the organization at the moment?

Matt Müller: The scenario could be that you could have colleagues or partners sitting in a meeting room or in a couple of meeting rooms and you could be in the back of a taxi on the way to the airport. You could be having a meeting and you could be having a video conference, you could be able to see everyone in the room. There could be a shared whiteboard, and all of those can be delivered through your mobile phone as well.

Matt Müller: It's really impressive how technology makes this possible and how fast networks and things like 5G is really going to make a beautiful experience, I think when it comes to collaboration in terms of having almost zero network latency in the meetings,

Anand Verma: That is really interesting. We are seeing this ourselves at Brilliant Basics, we have invested a lot in Zoom-ology which not just allows in a collaboration across multiple projects and multiple countries, but also it's enabling us to amplify our digital display messaging in terms of our core values. We're seeing a major emergence of not just collaboration, but also how collaboration could look beautiful for employees regardless of their in a taxi joining a conference call to they're in a room where they're collaborating on a whiteboard together. Would you agree with this?

Matt Müller: Today, I think work in itself is so demanding, and businesses like you mentioned, need to be able to connect and collaborate from anywhere in the world. Yes, I think it's a changing world. Everyone is adapting. We spoke about personalization earlier as well, and if somebody for example, is becoming a parent, what's going to be really important for them is to have some flexibility to be able to work remotely from home. This is where these kinds of tools and capabilities are really going to play a crucial part in that experience for that person.

Anand Verma: That is really interesting and it goes down right to the wellness of employees, and I can just see it within the integrated view, it seems that both digital and physical certainly come together. But, a byproduct of doing that well is also keeps the employee wellness and employee wellbeing in mind. Either they're at work or they're on paternity or maternity leave outside the work.

Anand Verma: Now, none of these things will be successful, Matt, without micro services, micro applications, and what happens behind the scene, right? What I'm really interested to know is what can organizations do from a digital perspective to help simplify and prioritize the day to day activities of employees. I mean by that is from the point they enter their organization, all the way to they leave the organization, and they continue that journey at home for example.

Anand Verma: I would love to hear your thoughts and I'm sure listeners will love to hear the thoughts on technology's role in making it much more simplified and prioritized for employees.

Matt Müller: Sure. I think you want to allow the employee to kind focus on one thing if they can at a time and asking them to hop effectively, across multiple systems, can be a real pain point for them, especially when they have to go through the [inaudible] and cumbersome processes. How can we improve that? That's something that we've actually done for a couple of our customers where we look at creating almost a single pane of glass, if you like, where they can see all of their essential information, essential functionality and actions, et cetera, through a micro application strategy.

Matt Müller: What that means is that we will pick a platform that's going to basically host all of the key functions from all of the other different source systems and then we'll use APIs and micro applications to surface an abstracted view of all of that information and functionality so that they can action everything in one place.

Anand Verma: Do you have any examples of technologies which are making this happen? Are there any specific startups who are focusing on it? Or is it still, you see the Salesforce and Microsofts of this world resolving the challenge?

Matt Müller: It's interesting that you mentioned the Salesforce and Microsofts of this world. I guess it depends a bit on how large your organization is, and what kind of scale you're talking about and how many different systems you have behind the scenes. In the enterprise, what's key to think about from a tech perspective is perhaps leveraging what's called an enterprise service bus, which is like an API mediating technology that will allow you to connect to all those different systems and standardize the API, so you can call that API from many different channels. One of them being your employee dashboard if you like.

Matt Müller: But, there are smaller players in the market as well. There's companies like Capriza or PowWow Mobile or [inaudible 00:21:33], they're also offering very interesting capabilities in terms of being able to abstract data from different systems and provide that, a single experience for the employee.

Anand Verma: If I can summarize that for our listeners, you're saying that clearly there are technologies available out there to enhance the employee experience through micro services and portal technologies. It's about stitching them together and choosing the right technology for the right reason, right use case, to make it better for employees.

Anand Verma: Matt, let's talk about one of the hotly debated topic out there, which is about AI and automation and its impact in terms of future work. I've researched a few stats just to kick start this. The stat actually came from a Salesforce executive and he talks about the future work is humans and machines working side by side. He gives some examples. For example, in Amazon 2012 there were 88,000 people working. There was zero robots. In 2013 there were 117,000 people working, and 1,000 robots, and then in 2019 there are 750,000 people and 200,000 robots.

Anand Verma: What we are seeing is the interesting between humans and machines working side by side. Now, a question to you as a technologist is with AI and machine learning being a priority for so many executives out there, do you see this as a risk for employees jobs? Given, I've just shared a stat from one of the largest companies in the world, I would love to hear your point of view and I'm sure our listeners would love to hear your point of view on this topic.

Matt Müller: Sure. I think any employee who hears that their job is potentially going to be automated, is going to have concerns about that. I think we need to look at the advancement of technology and how AI machine learning can be used to automate basically the mundane, repetitive tasks that they're valuable to the company, but I'm sure that there's more valuable things that that employee can be contributing to the company.

Matt Müller: Being able to automate those tasks would effectively free that employee up, or those employees up, and they will have more potential to add more value to the company. If you take a look at robotic process automation, it's a very interesting space. Employees can basically take some ownership and be empowered to automate their own jobs.

Matt Müller: There are various players in that space. There's UiPath or Blue Prism or Automation Anywhere. UiPath is actually very cool technology. They have a concept that every employee gets their own robot, and their own studio and they can basically design their own workflows so the robot can work with them on a day to day basis.

Matt Müller: They can be empowered to automate parts of their job and they can start working on more important things. I think it's a very powerful concept to bring into companies and into the organization to really improve employee experience.

Anand Verma: That is quite amazing actually that UiPath does that. What that shows is how future work can be evolved where the machine is actually working side by side of humans to automate mundane, boring tasks, which gives more time to employees, and in turn they grow themselves in an organization in adding value.

Anand Verma: Switching gear, Matt, as we talked about the third pillar of employee experience, which is all about employee wellness, wellbeing. We have debated this in the previous podcasts as well. I am unclear about the role of technology that plays in this space, and I'm really keen to understand with your technology experience and what you're seeing with the clients in terms of how technology can play a role with regards to human wellbeing, employee wellbeing, how can the organizations be more supportive in terms of employees' health and wellness. Do you have a point of view on this particular topic?

Matt Müller: It's really ultimately up to the employee. We spoke about people wanting to bring some of the conveniences that they have outside of work into work, for example. Perhaps it's about the organization supporting those people and giving them the space and the time that they need to ensure that their health is in good shape and that bodies are in good shape as well and offering them the technology to support them in doing that.

Matt Müller: That could be online platforms that they could partner with, that would help them track their health. Obviously the data independent to that employee. They could perhaps do a deal and offer them discounted rates, and a Fitbit, or a government health tracker or something like that. That just gives them motivation and starts them getting more embedded in the wellbeing culture of the company.

Matt Müller: If the company has wellbeing part of its culture, it might help turn the life around of some employees who perhaps feel a little bit lost and need to break out of their day to day routines and start trying to do something new.

Anand Verma: That is amazing. I can say that from my own perspective, Matt, as a CEO of Brilliant Basics, what I've seen is with healthy body comes healthy mind, and with healthy mind comes higher value for employees and the organization. What we're doing here is we have a dedicated a wellness center in the company where we are promoting things like a yoga, pilates. We also have partnership with companies like Perkbox where we're actually giving more offers and gym vouchers and many other offers that allows employees to gain more from the workplace rather than just coming to work.

Anand Verma: We can't leave this conversation without talking about voice of the employee. I've always believed that if you change the question from technology centric to employee centric, the answers will evade different. From your perspective, why is it so important for organizations to gather constant feedback and opinion from the employees? How can they do this?

Anand Verma: The reason I'm asking you this question is, as a consumerization of technology is invading organization, organizations will have to be as agile and as iterative as a Google or an Amazon. It's important to gather feedback and gather opinions so that we constantly use technology to make employees' lives' better.

Matt Müller: Sure. Employees are really the company's value. If you treat your employees well and if they feel empowered and excited to come to work, they're going to deliver more value for your company. It's really important that they can see that their voices are being heard and that the ideas that they are putting forward are being listened to and contribute to the positivity and success of the organization.

Matt Müller: Technology can play a very important role, especially when you're trying to listen to all of your employees at scale. You want to make sure that those ideas don't get lost in conversation, or in the ether. Some of the technology vendors in the voice of the employee space are Waggl or Medallia or Confirmit to Culture Amp.

Matt Müller: It's really quite powerful because you can analyze the feedback and the trends from your employees using these tools. They can also give that feedback anonymously as well if they feel under pressure and they don't want to talk to somebody that can use that digital channel to pass that feedback on to the leadership in the company.

Anand Verma: Matt, thank you for your time and it was a great discussion. But, before we let you go, we have a tradition in our podcast to talk about what book you're reading right now. Our listeners might be interested in knowing about it.

Matt Müller: Sure. I'm not actually reading a book, I'm listening to a book, being a techie. I can work and listen to the book at the same time, which is quite cool. I am listening to a book called The Unicorn Project and the author is Gene Kim, I think it is. It's a great development story. I'm not going to go into the details of it. I'm about one third of the way through. It's about a developer and she's working in a huge enterprise and she's just being thrown to the wolves as well.

Matt Müller: She's in this really big complicated project and she's trying to figure out how to turn it around. It's a great story. I can definitely recommend listening to that or reading.

Anand Verma: Matt, our listeners will be delighted to find you online. How can they go about it?

Matt Müller: You can find me on LinkedIn. It's LinkedIn/Matthew, with two T's and Muller. So, Matthew Muller, M-U-L-L-E-R as one word.

Anand Verma: Thank you Matt. Matt, we have come to the end of our podcast. Thanks for your time. You can find details on our show notes at infosys.com/iki in our podcast section. Everyone you're listening to the Brilliant Basics edition of the Infosys Knowledge Institute Podcast, where we talked about personalization, productivity, and employee experience, as part of our wider series on future work and digital disruption.

Anand Verma: Thank you to our producer, Yulia De Bari and the entire Knowledge Institute and Brilliant Basics team, until next time, keep learning, keep sharing.
About Matt Müller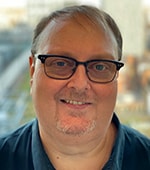 Matt is CTO with 15 years of London-based agency experience working with global blue chip brands to deliver large scale digital marketing and enterprise solutions to market. Matt believes technology should be modular, transparent and easy to use with a positive impact on customer experience, business and brand reputation. He works with clients and project teams to help realise project objectives and achieve business success.
Selected Links from the episode:

Connect with Matt Müller: LinkedIn
Medium - @bb Futures

Technology vendors in the process automation space:

Technology vendors in the voice of the employee space:

Read this: