Knowledge Institute Podcasts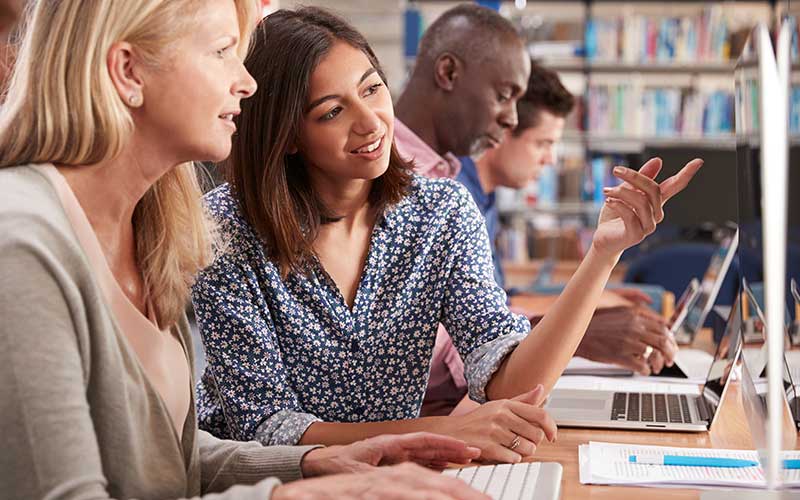 Knowledge@Wharton's Mukul Pandya on the Democratization of Learning

3 Sep 2019
Mukul Pandya with Knowledge@Wharton at the University of Pennsylvania discusses the creation and impact of the program, and how making learning accessible can change the world.

Hosted by Jeff Kavanaugh, VP and Head of the Infosys Knowledge Institute.

"If anyone is out there who has been disappointed or who has felt crushed, remember that you can take that suffering and turn it into your strength if you just think about it differently. Maybe it's a very abstract thing to say, but your pain can turn into your passion."

- Mukul Pandya
Show Notes
00:55

Mukul talks about his professional career and background

03:30

Mukul tells about the journey from starting up Knowledge@Wharton and then growing.

11:11

What's an objective Mukul has working with companies? Given the platform he has and given the reach he now has, what are his goals in working with corporate America and companies around the world?

16:19

Mukul gives an example where he has seen feedback, where he put the knowledge out there that has helped someone or a company reach another level to do something very special with it.

19:25

Mukul mentioned before about the impact he made in high schools around US and here he shares an example of impact made internationally.

22:53

How can companies take a little piece of this maybe and do something similar themselves with knowledge and thought leadership and in sharing? Mukul shares tips for companies that would like to take steps in this direction.

26:18

Mukul gives recommendations for individuals that genuinely seek to learn. Mukul ends with a personal story.

29:46

Mukul shares his current favorite book.

30:35

How can people find Mukul online?

Jeff Kavanaugh: Welcome to another episode of the Knowledge Institute where we talk with experts on business trends, deconstruct main ideas and share their insights. I'm Jeff Kavanaugh, head of the Knowledge Institute, and today I'm happy to be joined by Mukul Pandya, executive director and editor-in-chief of Knowledge@Wharton. Mukul, glad you're here.

Mukul Pandya: Thanks Jeff. Very happy to be here with you.

Jeff Kavanaugh: Very excited to have this discussion. We've been talking back and forth for some time and it's been intriguing that what you've been able to do with an academic institution and turn it into a knowledge powerhouse. And so today we'll kind of unpack that I think in this discussion and go through it. First of all, for our listeners, what's your background and how did you come into being to this role?

Mukul Pandya: Thank you Jeff. I'm very honored to be here speaking with you. My background actually though, I've been at the Wharton School now for a little more than 21 years. My background is not academia. I am basically a journalist. I started out as a journalist in India, in Bombay at the Economic Times, which is India's largest business daily. And after that I was in Business World magazine. I was a journalist in India for the first 10 years of my journalism career. In 1989 I moved to the US and worked for a wonderful local business publication in New Jersey, which was at that time called Business for Central New Jersey. And then later developed into Business News New Jersey, became the garden state's largest business publication. And the editor of that publication, a wonderful man by the name of George Tabor, who was the former business editor of Time Magazine, he sent me to Wharton while I was working there to attend a business journalism seminar.

Mukul Pandya: That was in 1991. That was not just my first experience of the Wharton School, but my first experience of American education. And I was just blown away by that experience and fell in love with this institution. I think what impressed me most was the caliber of the faculty and the ideas that they were generating here. In 1998, the school approached me and asked if I would like to join and help start a print magazine for the Wharton School. With George's permission and blessings, I was happy to come here and have been very happy to be here for as I said, 21 years. And running Knowledge@Wharton for 20 years. This is our 20th anniversary, so it's a specially happy time to be talking about this.

Jeff Kavanaugh: Sounds like it. What's interesting is you mentioned you're more of a journalist background at the same time, if you created this new business, if you want to call it that, at Wharton, you're a bit of entrepreneur as well. Can you walk us through how it came from just being reporting on what was going on here to this institution that it's become today? What's that journey from starting up and then growing?

Mukul Pandya: How much time do we have? It could take, this could take, we could be talking all day about this. But you're, you're right. I think one of the reasons why it was exciting to come here, and again I was inspired by George, is when he left Time Magazine and started Business News New Jersey, I watched him build his publication from the ground up and there's a kind of excitement in not just running a publication or writing stories, but actually building something that is useful to people. And the opportunity to come to Wharton and do something similar was tremendously exciting and stimulating.

Mukul Pandya: The challenge of course was there are so many other business schools that have had publications. The Harvard Business Review for example, or the Sloan Management Review at MIT, Buckley's California Management Review. These are all very successful and highly respected publications that have been around for decades. And so to some extent the challenge was how does Wharton come along decades after these other respected publications and come up with something that is not just valuable but different. And luckily for me, the time when I joined Wharton was 1998 when dotcom mania was at its height. And the idea that struck me and which I proposed to the school and which I was really happy that the school liked, was to forget about print and just create an online only management journal that was not just an online magazine but almost a knowledge capturing and distribution system that used the web as its primary publishing medium. And to make it free and make knowledge available to everyone in the world who wants to learn at no cost.

Mukul Pandya: I got tremendously excited about that and I've been very lucky that the school and the faculty liked the idea as well. And it's gone through all kinds of evolutions in the last 20 years. Let me just mention three things. The first is that the original idea of Knowledge@Wharton has grown. We are, our original business plan to start with 3,000 subscribers in our first year. Instead, when we launched it, we found that we reached 3,000 subscribers at the end of our third week and we ended our first year with about 33,000 subscribers. And over the past 20 years, Knowledge@Wharton has now gone to about 3 million users. We also were able to launch editions in Spanish, Portuguese, Chinese. Briefly we had an Arabic version and an Israeli version and all these were sort of consolidated into a single global platform, a global version of Knowledge@Wharton back in 2012 so that's been one strand of our development.

Mukul Pandya: The second strand, as you know already, we have a daily radio show called Knowledge@Wharton Radio and this is in partnership at SiriusXM. My colleagues and I are involved in the production of, two hours a day, five days a week, we interview about 30 to 40 guests every week and many of these are then turned into podcasts and distributed globally through Knowledge@Wharton. And that has been going on for the past five years, thanks to my very talented colleagues, Dan Loney and Patty McMahon and Monique Nazareth.

Mukul Pandya: The third element of Knowledge@Wharton, which is about eight years old, was in 2011 we launched something called Knowledge@Wharton High School and this was a platform to help high school students and high school teachers learn about the fundamentals of business including financial literacy, entrepreneurship, leadership or those kinds of things. And that took on a life of its own. In the past eight years, we not only developed articles and lesson plans and podcasts for students and teachers, but we also were able to start an investment competition. That started initially with five schools in Philadelphia in 2012 and then this year we had 2,000 teams from 38 countries competing in the investment competition.

Mukul Pandya: We did teacher training workshops along with one of our partners, PWC and 1,200 high school teachers went through that program over five years. Basically educating themselves about business and finance so that they could share this knowledge with their students in their class. And we of course give them access to all the free lesson plans that they could use. And we also developed a series of summer workshops, Global Young Leaders Academy, which brings students for summer camps to Wharton. This entire portfolio of activity grew so fast and it almost doubled in size year after year thanks my colleagues, that it was really hard for Knowledge@Wharton to contain it any longer.

Mukul Pandya: Very fortunately from July 1st of this year, this entire high school program has moved out of Knowledge@Wharton to its own business unit, Wharton Global Initiatives headed by a vice dean, Serguei Netessine, and I feel like a proud parent seeing a child leave home and the bird leave its nest and learn to fly. It's been an amazing journey and I feel very, very deeply grateful, not just to the school, but to everyone who has been part of the journey and made it possible, especially my wonderful colleagues.

Jeff Kavanaugh: It's interesting the way you laid it out. First of all, it's fantastic and this is a wonderful service, especially for the broader community like the high schoolers may not have gotten some of this and maybe this will give them a boost in their own journeys. Singularity University has talked about the six D's of exponential growth and thinking, and I won't go through all of them, but two of them you just mentioned, one is democratization. You took something that perhaps the stereotype of the ivory towers or the hallowed halls of colleges or companies and you pushed it out to a much broader audience. And nothing against the folks, let's say at Harvard, they took a different path. You just laid it out there and capturing distribution. The other is the demonetization where he doesn't cost. The fact that people have access to it is not meaningful if they have to pay a lot for it and they're not in position to do so. And so that's interesting how maybe you weren't thinking of it explicitly or consciously, but you are already taking the best of the digital revolution and using it to good purpose.

Jeff Kavanaugh: Now you've reached some fantastic goals, fantastic levels, and it's interesting now that your platform is where it is. What's an objective you have working with companies? We'll start with companies first. Given the platform you have and given the reach you now have, what are your goals in working with corporate America and companies around the world?

Mukul Pandya: Thank you Jeff, that's a really great question. I would say there are a couple of ways in which I have, I think about working with companies. First is purely as a service to everyone who works at the company. As we all know, the world of business and the world of technology is changing very fast. One of the most important skills these days is the ability to learn. There's a colleague of ours, Adam Grant who says that competitive advantage used to recite and how much you knew. These days, competitive advantage depends on how much you are able to learn. I think he's absolutely right.

Mukul Pandya: The fact that Knowledge@Wharton is able to create opportunities to learn for people in companies is probably the most significant part of its value in my mind. There was small story that I can tell you about that. On our very first anniversary, when we had about 30,000 plus users, I was so blown away by the fact that so many people, more people were reading Knowledge@Wharton than I had ever imagined. On our first anniversary, I decided to put a thank you note in our email newsletter that we would publish, we would send out in an email blast every time we published Knowledge@Wharton. In this note at thanked our readers for the opportunity to serve them. And in response, I got an e-card, one of those digital e-cards and it was anonymous. I have no idea who sent it. But the image on the front page of the card was an African mosque. In my mind, I imagine that somebody from Africa who had sent it. And inside there was just a single line. It said, "Thank you for the opportunity to learn."

Mukul Pandya: And that message just touched my heart because if you imagine a university like UPenn and a school like Wharton with thousands of students who would like to come and learn from here, a small percentage of them are accepted as students. It seems to me that it's a little bit unfair to everybody who is excluded from this learning experience. And so the fact that we can take knowledge from an institution like this and to share it with everyone who wants to learn for free, especially people in companies who constantly will need to keep learning about how finance, the world of finance is changing through financial innovation, how the world of technology is changing, how artificial intelligence, machine learning, internet of things. Every disruptive technology that we hear about, how all this is going to change the world. For people in companies to keep learning about these things is an important part of the value proposition. That's the first part.

Mukul Pandya: The second way in which I think Knowledge@Wharton has worked and we continue to find ways to work with companies is to partner with them so that we can take some of their knowledge and combine it with Wharton's research and then make it available to their audiences. And by doing that, there are a couple of very interesting things that I have seen happen. The first is the combination of academic insights based on research with actual real world insights that these companies and their executives have in actually dealing with these situations. That is a very powerful combination. And secondly, the fact that we are able to collaborate with and present things in an educational way creates a lot of trust.

Mukul Pandya: What I mean by an educational way, is not to try and put any marketing spin on it or not to deviate in any way from the authentic editorial integrity of what we are trying to communicate, but just share knowledge and let the knowledge speak for itself. And what I have found is that when you do that, marketing or brand building is the effect and not the purpose of what we do. And that has been a model that has helped us sustain Knowledge@Wharton for the past 20 years because knowledge is free, but it still has to be sustained. And by approaching it in this way and working with companies in this way, we've been able to make that happen.

Jeff Kavanaugh: Fantastic. Quick reminder, you're listening to the Knowledge Institute podcast. Happy to be joined by Mukul Pandya, head of the Knowledge@Wharton and want to keep going with that concept of trust because especially in today's world, having to filter and interpret what comes at you is it's mental overhead. And can you give me an example where you've seen feedback, maybe it's like that e-card, but another way where you putting this knowledge out there has helped someone or a company reached another level or do something very special with it?

Mukul Pandya: Sure. I'll give you a recent example because again, it sort of touched my heart. We have a podcast that we have been doing for the past year or so. It's called From Back Street to Wall Street. And it's a podcast we do in collaboration with a Wharton alumna who is based in Singapore. Her name is Durreen Shahnaz and she runs this organization called the Impact Investment Exchange, which is basically a social stock exchange that pairs impact investors with social entrepreneurs and brings them together to make an impact. And so we have often interviewed social entrepreneurs who are working on social impact projects in different parts of the world. We have also interviewed investors who are trying to invest social capital in these kinds of projects. And I just got an email a week or so ago, a couple of weeks ago, that there is a startup in India that was looking to provide services to services to impoverished women in Indian villages through telemedicine and other innovative digital methods and they were looking for investment.

Mukul Pandya: And somebody who heard our podcast was so impressed by this idea that they decided to write a check and invest in this organization. And I felt so delighted to hear that because it's not very often that you get to hear an investor and an entrepreneur sort of connecting because of something that they've heard on a podcast. But in this instance it happened and I was lucky enough to, that email was forwarded to me. And I got to see it and I feel this is the real value of how companies could benefit in ways I would never, we could never have imagined. That poor women in India will benefit by getting medical services that they might not otherwise have got because knowledge can be shared freely and democratically. For me, these are the kinds of stories and experiences that keep me going every day and I'm so grateful for the opportunity to be able to do what we do.

Jeff Kavanaugh: That's fantastic and almost overwhelming because for every one of those that you hear about, there are likely large number, hopefully that you don't, but just I guess you just don't hear about them. And I think it's also a good example where there is a good use for media, good use for technology and especially when it's on the core of what you said, trust and credibility. Filters go down and humans can connect authentically. That's great. You mentioned before about the impact you made in high schools and I was wondering, besides the stories you mentioned about the US, is there an example that you can share or maybe internationally in another country it's made an impact?

Mukul Pandya: Sure. High school would be a good example of a program that became international very quickly. Especially the investment competition that we started in 2012. The idea of the investment competition is not new. There are many, many organizations that run basically stock trading competitions where students are given a portfolio, a hypothetical amount of money to invest in a portfolio. Its performance is tracked over a period of time and then the winners are selected based on whose portfolio made the most money. We decided to take a very different approach to this investment competition because in part we did not want to reward random chance because if you take a 10 week trading period, there may be all kinds of factors that might drive the performance and that may have nothing to do with being able to understand and analyze the principles of investment.

Mukul Pandya: Also, we didn't want to invest money making and greed as the value that students sort of strive for. We took a different approach to investment competition. People are given a $100,000 portfolio of hypothetical stocks to invest in, but the winners are not decided based on which, whose portfolio made the most money. The students have to write essays describing their investment strategy, at the midpoint of the competition and at the end of the competition. And the winning teams are selected based on the essays that they write. In other words, we don't want to reward chance, we want to reward learning. And we don't want to reward greed, we want to reward knowledge. That's the reason why we structured the competition the way we did. The first year we did it in Philadelphia, we had five schools that took part, but over time it has evolved so rapidly.

Mukul Pandya: It's doubled in size year after year, and in fact, one of the wonderful experiences we had is that we have had a partnership with Infosys for this investment competition. Two years ago Infosys was very kind to host the India regional competition at the campus in Bangalore, and that's going to happen again next year. But of course there are now three regional, there were this year, three regional competitions. There was one in India, there was one in China and the global finals in the US and from what I'm told that under this new organizational structure we have, it's going to expand even further with more regions being added on. That's I think, a good example, not just of how Knowledge@Wharton High School grew globally, but also of a very meaningful partnership at Infosys on something that's really important.

Jeff Kavanaugh: It is a great example. I think an additional point is you chose your metrics very purposefully and not how everybody else took the path. Investment, you think ROI or return and you had more of a purposeful, a holistic set of measurements that hopefully incented the behavior that you sought. Bringing it together now, I think that as people are listening, one question you might have is, this is great what you've done, how can companies take a little piece of this maybe and do something similar themselves with knowledge and thought leadership and in sharing? Do you have any tips for companies that would like to take steps in this direction?

Mukul Pandya: Sure. The one extremely self-serving plug is since Knowledge@Wharton is completely free, any company that wants our content is very welcome to take it and we offer it at an unbeatable price. It's completely free and they can just subscribe to it. But anybody who really wants to use technology to share knowledge, I would say this is sort of the golden age for being able to learn anything you want to learn. The two or three key things for a company that wants to do this to keep in mind is, first try to understand what are the knowledge generating activities in your organization? Every organization in addition to its own business, also generates a lot of expertise about that business. What question to ask yourself is, where does that expertise recite? And how can you tap into it, capture it, and then share it in a very authentic way? Not just with your employees but with your customers, with everyone around the world who wants to learn.

Mukul Pandya: And it's extremely important to do it in a way that lets the knowledge speak for itself and not try to put any marketing spin or any other commercial agendas on it because the more you just let the knowledge speak for itself, the more credibility you will have. And at the end of the day, the most important asset that any organization has, whether it's a business school or a company, is its credibility and the trust of its stakeholders.

Mukul Pandya: One more piece of advice I would offer is, as you think about pushing knowledge at people, try to be respectful of the fact that you will learn much more from what people tell you about what they like to learn than you will by pushing knowledge at them. For me, one of the, I talked about journalism and as a print journalist I never had a way of understanding what my readers really wanted to know. But in the digital space, it's like having a focus group of 3 million people voting with their clicks, telling Knowledge@Wharton of all the things you publish in a year, these are the things we care about. Approaching your audience with a sense of humility and respect and learning from your audience, what they care about, helps you to actually serve them better over time.

Mukul Pandya: And so if you do these two or three things, try to find the sources of expertise, share the knowledge with integrity and honesty, without any hidden agendas or any short term agendas and third, be respectful and humble and learn from your audience. These two or three things can help any company that wants to do this.

Jeff Kavanaugh: It's amazing, in a world of digital this and that, how some of these tried and true fundamentals of human interaction still are relevant and as important as ever. Would you have anything to add on a personal level? Let's say people are listening say, "Yeah, what can I do?" Maybe I'm doing this with my company, maybe I'm not burn a personal level, any recommendations for individuals that genuinely seek to learn or possibly even to share?

Mukul Pandya: Well, let me end with a personal story about, and maybe this will resonate with some people and answer your question. I think about this a lot because it reminds me why I do what I do. When I was very young and I was very confused about what I should do in the future and I didn't know where exactly I should go to study. I knew I was very interested in economics and I had heard that there are two places in the world that are good to study economics. One was the London School of Economics in the UK and the other was the Wharton School in the US and I was pretty young at the time. And my grandmother who brought me up, took me to meet a family friend so that he could give me some advice how I could go and study at a place like Wharton.

Mukul Pandya: I went to see this gentleman and I asked him, "I'd like to study economics and if I wanted to study at a place like Wharton, how do you think I should do it?" And his response was, "Places like Wharton are for people who are very smart and very rich and you should be more modest in your aspirations." And I was absolutely crushed when I heard that response. And as we were leaving his house, my grandmother looked at my face and she said, "He doesn't know you but I know you. And if you decide to go to Wharton, I know that you will get there someday." And years later through all, after all kinds of twists and turns, I ended up at Wharton, but I never forgot what it feels like to be told that there are these wonderful places of learning in this world, but they are not for you.

Mukul Pandya: And so when I got here, one of the most crushing experiences of my childhood became the inspiration for taking knowledge from here and sharing it with everyone in the world who wants to learn. The reason I tell this story is that if anyone is out there who has been disappointed or who has felt crushed, remember that you can take that suffering and turn it into your strength if you just think about it differently. Maybe it's a very abstract thing to say, but your pain can turn into your passion. That's the advice I would give you.

Jeff Kavanaugh: That's fantastic. I almost don't want to respond to that because it's worth contemplating for some time. And thank you for sharing on a personal level, and I think all of us have those situations, whether they're minor or maybe as acute or as poignant as what you mentioned. Absolutely. I think the gift that you're giving of knowledge at this demonetized, free rate and inspiring people is a fantastic service globally and on a personal level commend you for that as well. I'd like to bring this to a close and before we do, since you mentioned knowledge, books are a very important for my knowledge and I'm very curious if you could share, what is your current favorite book or one that you like to share with others?

Mukul Pandya: My current favorite book, it's a tough, tough question because I read constantly. One book that I read recently that touched me a lot is called Happiness. It's by a French physicist called a Matthieu Ricard who left his career as a physicist to become a monk and basically talks about how important it is to lead a compassionate life in order to be happy. That book touched me very deeply and if anyone wants to read it I think they'd get a lot out of it too.

Jeff Kavanaugh: Excellent. And certainly consistent with the stories that you've related earlier ones as well as more recent. Thank you very much for your time. And if anyone wants to find you online, can you share the website for Knowledge@Wharton and anything else you'd like?

Mukul Pandya: Sure. Knowledge@Wharton's website is knowledge.wharton.upenn.edu and that's probably the fastest way to find us. There is just to end on a lighter note, there is a, there was some years ago, if you were to Google the word knowledge, Knowledge@Wharton would come up as the first link. And the reason was that when we launched Knowledge@Wharton, we had no marketing budget so we would just let people republish our stories for free as long as they linked back to us. And so based on the Google algorithm, we had so many people linking at Knowledge@Wharton that if you just Googled knowledge we would rise to, we were right at the top of that ranking.

Mukul Pandya: But a few months later, this changed and the website that knocked us off that perch was a site called uselessknowledge.com and so it's a very good reminder of the importance of remaining humble and not getting too much of a swollen head about these things.

Jeff Kavanaugh: That's an excellent way to end. Again, this is Jeff Kavanaugh here with this is Knowledge Institute podcast. We've been joined by Mukul Pandya, head of the Knowledge@Wharton organization, and thank you so much for your time.

Mukul Pandya: Thank you, Jeff. This was a lot of fun. Thank you.
About Mukul Pandya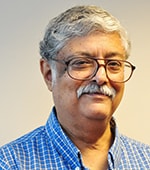 Mukul edits and manages Knowledge@Wharton. the online research and business analysis journal of the Wharton School of the University of Pennsylvania. Over the years Knowledge@Wharton has evolved into a network of online business journals, including a global edition in English and others in Spanish, Portuguese and Chinese. In addition, in March 2011 Knowledge@Wharton launched a portal in English and Spanish for high school students. The Knowledge@Wharton Network has more than 3 million users around the world. In addition, Knowledge@Wharton has a daily two-hour radio show on Sirius XM.
In the past, Mukul wrote, assigned and edited articles for New Jersey's top business publication. Also wrote freelance articles for The New York Times, The Economist, Time magazine, etc.