Knowledge Institute Podcasts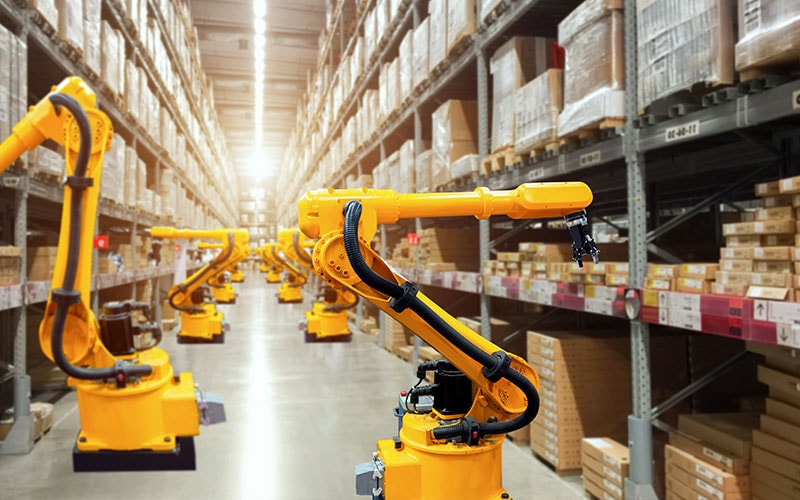 Thorsten Wuest on Transforming Digital Supply Networks

October 10, 2020
Dr. Thorsten Wuest, Assistant Professor and J. Wayne and Kathy Richards Faculty Fellow in Engineering at West Virginia University, discusses the transformation of supply chain networks with a mindful balance of human and digital elements.

Hosted by Jeff Kavanaugh, VP and Head of the Infosys Knowledge Institute.

"We can automate more and more cognitive and physical tasks. But I believe we cannot replace this human ingenuity, this human ability to problem solve, to invent, to create. Therefore, I believe, I'm convinced that AI and robots will not take all our jobs in the next few years. Tasks may change, but jobs will remain, and the jobs will be more fulfilling and more humane when we are able to automate the dangerous, repetitive and boring tasks."

- Dr. Thorsten Wuest
Show Notes
00:13

Dr. Thorsten Wuest, in your new book, Digital Supply Networks: Transform Your Supply Chain, and Gain Competitive Advantage with Disruptive Technology and Reimagined Processes, you discuss the reimagination digitalization of complex demand supply systems. Can you share a particularly striking example of this?

01:17

01:54

Smart engineering and smart manufacturing is a cool sounding term. I think it's gradually become in the vernacular. How did you come to gain expertise in this area, and what made you go this way instead of just broad manufacturing or broad materials?

03:42

What is it that you've seen in manufacturing that's gone from what it was, which wasn't "dumb" manufacturing, but just manufacturing to maybe smart manufacturing during that time? What has been the one or two biggest things that you've seen changed?

04:35

You've now had a chance between your beginnings in Germany, your studies in New Zealand, in Asia and your time in the US to get a pretty global perspective on manufacturing. What are some of the things that you've noticed? Some of the aspects that are different between the regions and especially what does that mean for today going forward?

06:04

You're saying that even in the cold, crass US that thinks about, or the stereotype is this every quarter cadence, there's still some similarities of the long-term thinking like the family-owned, longer-term businesses in Germany?

06:55

We'll be referring to your new book, which is called Digital Supply Networks published in late August 2020 here, several instances along the way. One of them is you make the distinction between advanced manufacturing and smart manufacturing. Can you highlight the differences?

08:10

What is the human element in smart manufacturing systems?

09:43

What do you see, since you mentioned the human element, as different for the people today, the manufacturing worker, as compared to maybe 15 or even 10 years ago?

10:30

Even so, the moment you add supply chain to your definition of smart manufacturing, then you are enabling, they're enabling the medical supply chain and the health and first responders as well.

11:16

When the next black or maybe gray swan rears its head, how do we avoid the global supply chain shocks that we've experienced in the aftermath of COVID-19?

12:44

What are people doing today where they're just not getting [the transition to Industry 4.0] right? What do you see are the two or three things that manufacturing or supply chain leaders can do to overcome them?

14:43

Can you give an example of a manufacturer you've worked with recently that has taken that step from pilot purgatory to adopt at scale?

16:37

What is unique about digital supply networks, which happens to be the title of your new book, and how can this help people?

18:01

Do you think that the supply chain is, on a scale of… one to 10, where do you put the digitization or digitalization of supply networks? If one is all paper-based or smoke signals and 10 is fully digitized. Where do you put the global supply chain?

19:30

What's the economic case for digital supply networks?

19:41

Can you share a few hard metrics or interesting benchmarks or rules of thumb that you've come across in smart manufacturing?

20:56

What should the C-suite, what should business leaders do to drive a transition to digital supply networks?

22:26

As of the time of this podcast, a couple of months prior, the US Congress passed the Resilient Manufacturing Task Force Act to identify critical vulnerabilities in the supply chain. How will this help supply chain risk in the future and plans to mitigate these risks?

23:42

If smart manufacturing and digital supply networks provide a superpower ... And you know I had to do this with your first name being Thor ... What is that superpower that you think about that digital supply networks or smart manufacturing provides a business?

42:18

Are you an optimist or a pessimist?

24:58

Thor recommends books and on line resources

25:58

Thor shares his contact details

Jeff Kavanaugh: In July 2020, the US Congress passed the Resilient Manufacturing Task Force Act to identify critical vulnerabilities and supply chain risk in US manufacturing and develop plans to mitigate them. Dr. Thorsten Wuest, in your new book, Digital Supply Networks: Transform Your Supply Chain, and Gain Competitive Advantage with Disruptive Technology and Reimagined Processes, you discuss the reimagination digitalization of complex demand supply systems. Can you share a particularly striking example of this?

Thorsten Wuest: Absolutely. Happy to Jeff. And thanks for having me today. While digital supply networks are a relatively new concept, I believe, a great example of a company that accomplished that is in my opinion, Amazon. They really redefined customer centricity and are really digital first. So much so that today when we think of customer expectations of next-day delivery and great customer service are often referred to as the "Amazon Effect." They accomplished that by really having a digital core utilizing technology, but with a vision of how to deliver customer service.

Jeff Kavanaugh: And making sense of digital supply networks is what we'll be exploring in today's conversation. Welcome to the Knowledge Institute podcast, where we talk with experts on business trends, deconstruct main ideas and share their insights. I'm Jeff Kavanaugh, Head the Infosys Knowledge Institute. Today we're here with Dr. Thorsten Wuest, Assistant Professor for Smart Manufacturing at West Virginia University. Recognized as one of the 20 most influential professors in smart engineering by the Society of Manufacturing Engineers, Thor is a global authority who has shaped and defined smart manufacturing from the start. His research emphasizes interdisciplinary and a holistic approach to analysis. He's published three books, written over 130 peer reviewed articles and almost 2000 citations. His work's been featured in Forbes, Futurism and the World Economic Forum. He's been awarded his PhD in Production Engineering from the University of Bremen, Germany in 2014 and many other accolades we won't get into this point. Thor, thanks so much for joining us.

Jeff Kavanaugh: Smart engineering and smart manufacturing is a cool sounding term. I think it's gradually become in the vernacular. How did you come to gain expertise in this area, and what made you go this way instead of just broad manufacturing or broad materials?

Thorsten Wuest: First of all, I grew up in southern Germany and then studying industrial engineering, manufacturing is omnipresent. I didn't realize it at the time, but southern Germany has a rich manufacturing heritage. We all know Mercedes, Porsche, Bosch and so on and so forth. So it's really in the culture there, and Germany prides itself as a high-tech manufacturing country. I guess without knowing it, there was always exposure to that field. However, it was not really until my PhD where I had the chance to dive deeper in the analytical aspects that are nowadays associated with manufacturing, making it "smart." The timing of my PhD when I conducted all the research was pretty much aligned with the start of what we call Industry 4.0 and smart manufacturing today.

Thorsten Wuest: Another thing that I guess helped shape my interest here is that I was always, and still am, interested in the broader picture. As you might've seen in my CV, I actually have a Master's in International Business from the Auckland University of Technology in New Zealand, where I also met my wife actually in addition to my engineering degrees. So as smart manufacturing and Industry 4.0 is an inherently interdisciplinary discipline, and the mindset is crucial for such a diverse and complex field. I guess that's my long answer to this short question.

Jeff Kavanaugh: That's all right. That time of 2003, 2004 was certainly very exciting. I think the beginnings of what we're calling Industry 4.0, a lot of the supply chain had gotten smart. A lot of the sensors had just burst on the scene. And of course we were just on the cusp of the smartphones starting to democratize data. What is it that you've seen in manufacturing that's gone from what it was, which wasn't "dumb" manufacturing, but just manufacturing to maybe smart manufacturing during that time? What has been the one or two biggest things that you've seen changed?

Thorsten Wuest: I think you make a great point. It was not dumb manufacturing in the first place. The intelligence was just solely in the heads of the operator. I think the biggest change is our ability to collect, store and manage data on the one hand side, and then to process it on scale, like with cloud and distributed networks, where we can collect a bunch of data and then make sense of them. That was not possible before. In that sense, we are now able to scale that intelligence that was previously associated with experts on the shop floor and hard to scale. Now we can scale that across location and time.

Jeff Kavanaugh: You've been at West Virginia for some number of years. You've now had a chance between your beginnings in Germany, your studies in New Zealand, in Asia and your time in the US to get a pretty global perspective on manufacturing. What are some of the things that you've noticed? Some of the aspects that are different between the regions and especially what does that mean for today going forward?

Thorsten Wuest: That is a very philosophical question, I guess. Let me start with, even within countries, the perception or the approach of manufacturing differs between industries, between regions. But one thing that I think is rather interesting I'd like to share is when we compare, for example, the US and Germany, in Germany a lot of the leading manufacturing companies are still family-owned, and they are extremely high tech. My personal belief is it is connected because this mindset of being family-owned and having that long-term, not four years or to the next quarter to deliver great numbers, but hey, what do we want to do in the next 20, 50 years is crucial to invest in your people, invest in technology, investing in where you want to be and develop these capabilities.

Thorsten Wuest: I think that that is more and more incorporated in the US mindset as well. I'm very, very happy to see that, especially with the Manufacturing USA Institutes. They do a great job in bringing in that, hey, you have to invest and you have to build these capabilities. You have to build these skills. I mean, you're the Knowledge Institute so you have to build that knowledge capability within your most valuable resource, and that is your people.

Jeff Kavanaugh: You're saying that even in the cold, crass US that thinks about, or the stereotype is this every quarter cadence, there's still some similarities of the long-term thinking like the family-owned, longer-term businesses in Germany?

Thorsten Wuest: Yes. Some companies do not appreciate that and have that shareholder value type of mentality, which is not a per se bad. I'm not saying that. I'm just saying in some instances it leads to short-term decisions that hurt the long term. But there are examples. We have one here in Morgantown, a great company doing special projects for DOD and the Special Forces. And they actually, they turn down projects when it doesn't align with their vision and their approach of exciting their engineers. So they have that long-term perspective and they treat their people well. They stay so they don't have to replace them, retrain them. They can continuously work with them. And that's a big competitive advantage because you build your market leadership through that.

Jeff Kavanaugh: We'll be referring to your new book, which is called Digital Supply Networks published in late August 2020 here, several instances along the way. One of them is you make the distinction between advanced manufacturing and smart manufacturing. Can you highlight the differences?

Thorsten Wuest: Yes. I guess that's kind of something I kind of tried to coin myself because I was always confused by the exchangeable use of the two terms. In my mind, it's both connected, but one is more on the data side of things like artificial intelligence, machine learning and so on and so forth, which is smart manufacturing. The other side is more on the processing side, like the physical side, like advanced processes, like additive manufacturing, laser cutting, and so on, which are of course also data driven, and data plays a big role in controlling these advanced processes. But the main focus is data and your physical processing. That would be my approach of differentiating.

Jeff Kavanaugh: Bit of an IT/OT thing with information technology and operational technology.

Thorsten Wuest: Which makes it more complex because smart manufacturing is defined as a convergence of OT and IT, right? So, yeah, terminologies still have to be figured out, I guess.

Jeff Kavanaugh: It's evolving. This all sounds very mechanical. It's manufacturing, it's your products, it's data. What is the human element in smart manufacturing systems?

Thorsten Wuest: Well, that's very easy to answer. Key. It's the key. It's the most important piece of the puzzle. I believe I cannot emphasize that enough. When we look back at one of the first definitions of smart manufacturing, human ingenuity was one of the three key points. I'm a big proponent of that. We can automate more and more cognitive and physical tasks. But I believe we cannot replace this human ingenuity, this human ability to problem solve, to invent, to create. Therefore, I believe, I'm convinced that AI and robots will not take all our jobs in the next few years. Tasks may change, but jobs will remain, and the jobs will be more fulfilling and more humane when we are able to automate the dangerous, repetitive and boring tasks.

Thorsten Wuest: I'm not sure if you had that experience, but during high school, I worked at an assembly line and had to stock shampoo bottles for eight hours at night shift. That was the moment when I decided maybe I don't want to do that all my life. That's a job that a robot can do excellently.

Jeff Kavanaugh: Well, it's funny you mention it because I've been in hundreds and hundreds of manufacturing plants pretty much all over the world. Not quite Antarctica, but in every other continent. I was particularly excited to have this discussion and yes, from early days, it's been interesting to go from a scenario where you can literally smell the grease in the dimly-lit cavernous manufacturing facility... I won't give the dates or I'll date myself here ... All the way to what's almost like a Tesla, Elon Musk clean room as the robots or evoking Terminator references or metaphors. What do you see, since you mentioned the human element, as different for the people today, the manufacturing worker, as compared to maybe 15 or even 10 years ago?

Thorsten Wuest: Again, now I'm speaking for the US in this sense. I think, I hope while they're working towards it, that the perception of manufacturing as a career has changed, that it's conceived as a fulfilling career where you can work with technology where you're basically working in a high tech environment. That requires skills, that is well paid, provides security, and most of all adds value to the society because you are basically adding value in your job. You take a raw material and you produce something that somebody wants to purchase. I think that's one of the most fulfilling things you can do. I don't want to play down our medical workers and other service providers.

Jeff Kavanaugh: Even so, the moment you add supply chain to your definition of smart manufacturing, then you are enabling, they're enabling the medical supply chain and the health and first responders as well.

Thorsten Wuest: The methods and tools you can apply there. A lot of our graduates, they end up in healthcare systems to optimize the flow, the scheduling, the use of resources better. Resources are always something we don't want to waste, right? I mean, that's one of the key Lean principles. Reduce waste. Waste and processes is not just a manufacturing and supply chain issue. That happens everywhere.

Jeff Kavanaugh: Exciting to see Lean and Kanban and pull systems applied to hospitals and scheduling. I won't take us on a different path, but I've been part of that in the past. You're right. It's amazing. Since you mentioned medical and responders, when the next black or maybe gray swan rears its head, how do we avoid the global supply chain shocks that we've experienced in the aftermath of COVID-19?

Thorsten Wuest: I believe critically looking at how we do things today will be a big part of that. We saw that our supply chains were not as resilient and agile as we hoped to be, even for critical products, like PPE, pharmaceuticals and so on. When we think in the future, we have to see, okay, how could we mitigate that risk better?

Thorsten Wuest: I believe and I guess that's also the message of our book even though it's written before COVID, it's probably now more timely ever. How can we increase the transparency, visibility of our supply networks, which includes two sides. One's the transparency and visibility that it allows us to predict disruptions. Black swan events are inherently hard to predict, obviously. So in that sense, the transparency that allows us to rearrange our supply network using other sources, using different nodes, local suppliers and retool suppliers. But we need to know where these capabilities are. We need to know how to reach them, and we need to do that in or near real time. And there the digital core becomes essential that we are able to exchange data and understand the data that is exchanged based on semantics and the right formats.

Jeff Kavanaugh: I remember when we met at the IoT Conference, I think it was in San Diego and you had mentioned this transition from these local, not dumb, smart factories to the Industry 4.0. What are people doing today where they're just not getting it right? What do you see are the two or three things that manufacturing or supply chain leaders can do to overcome them?

Thorsten Wuest: One thing is to approach it from a technology push side. Saying like, oh, we want to put robots on the shop floor for the reason of putting robots on the shop floor. That's not a good reason. When the CEO says, hey, I want robots on the shop floor because he wants a nice picture for the press, well then let the marketing department pay for that robot. We have to approach that from a different perspective. We have to look at it from the side of, okay, what are the problems? What is our vision? Where do we want to go? And how does technology add value to our processes that we might have to adapt? Then the second thing that I believe will help to go beyond that ... What is it called? The prototype valley, there's a term for that I've forgotten.

Jeff Kavanaugh: Prototype purgatory.

Thorsten Wuest: Purgatory. Exactly. In my experience, it's to not just focus on the long term. That might be your overall goal to say, hey, in five years, we want to be there. Plan ahead and have short, intermediate wins built in. That can be little things saying like, oh, we improved our visibility by adding a dashboard so you always know where XYZ is. Which does not probably have the greatest impact on the bottom line or the value is not that transformational, but it will keep people on board and it will keep the CFO writing checks to make sure that the long-term vision is not jeopardized by, hey, you've worked two years on this project and all we see is this data model. What about that? So keep that in mind. We have to be realistic. It takes time to implement these complex new systems, but we also have to keep the business environment in mind and make sure that we align with the politics and the human side of things that we want to work towards short-term goals as well. So aligning these two is critical. It's not trivial.

Jeff Kavanaugh: Absolutely. Once again, we're here with Dr. Thorsten Wuest, expert on smart engineering and digital supply networks. Thor, can you give an example of a manufacturer you've worked with recently that has taken that step from pilot purgatory to adopt at scale?

Thorsten Wuest: That's a good question. There are a few companies out there that do that. Siemens and Rockwell are of course, special companies because they do both. They produce themselves, but they also provide the technology that allows this interconnectivity and data driven smart manufacturing on the shop floor. So I think they're kind of like the leading edge, but I would take them a little out of the equation because they are this double role.

Thorsten Wuest: When we look at Tesla, it's always an interesting example because it's so controversial and so unique in its approach. Over the last years, I always discuss that with my manufacturing classes, and I don't know exactly, I think one-and-a-half or two years back, Elon Musk always tried to propose the dark factory, like, oh, we automate everything and we reduce the human element on the shop floor.

Thorsten Wuest: That's nothing new. That was tried a lot in the 90's, again in the early 2000's. When we look at the automotive shop floor nowadays, you see a lot of people. There's a reason for that. Because there's the optimal degree of automation. Not everything needs to be automated. That does not make sense. They realized that rather quickly and pivoted. So now Tesla adopted that understanding and realized this limitation of automation and still moved forward and grows at an amazing pace, implants new technologies. I guess what really makes them so agile and able to adapt so quickly is that they are digital at its core. It's a digital company that manufactures cars, but it's a digital-first company compared to a lot of the traditional companies that try to venture into the digital space. But they inherited a large history, which is a great advantage obviously, but it's also a disadvantage in this transitional period.

Jeff Kavanaugh: Since you mentioned Tesla, Elon Musk said that the supply chain stuff is "really tricky." Very scientific statement. What is unique about digital supply networks, which happens to be the title of your new book, and how can this help people?

Thorsten Wuest: Well, Elon is perfectly right. It is extremely tricky. If I have to break that down, I'd probably break it down in two key points. Digital supply networks describe the transition from that linear supply chain model towards a network of customer centric capabilities that is fueled by data and technology. So it makes it more agile and more resilient because when we just take that model of a chain, there's always the saying, hey, the weakest link is the one that breaks the chain. In a network, we have nodes. And just this abstraction again, you take one node out, you still have a network and the network can adapt.

Thorsten Wuest: The digital supply network has a similar principle when we think about that. You have these different nodes that are connected digitally, exchange data, and therefore there's a better ability and transparency of all that.

Thorsten Wuest: The second point I'd like to make is that our book is a careful balance between providing the fundamental knowledge that decision-makers needs to make informed decisions and also a playbook that provides a framework, how to approach this transformation for your own unique situations, especially aligning your tactics and strategic goals.

Thorsten Wuest: Again, I mentioned that before. I want to just make sure that, that's very clear. Digital supply networks are not pushing technology, but we understand that technology is necessary to realize the capabilities to fulfill these customer centric capabilities.

Jeff Kavanaugh: Do you think that the supply chain is, on a scale of zero to 100, or maybe zero to 10, one to 10, where do you put the digitization or digitalization of supply networks? If one is all paper-based or smoke signals and 10 is fully digitized. Where do you put the global supply chain?

Thorsten Wuest: Anywhere between zero and 10, because there's a huge diversity in supply chains I guess. You see that from industry to industry. When we've worked with automotive suppliers, they all have their ERP systems connected. They have the same CAD systems and their OEMs. Because they're large OEMs that basically demand their supply chain to follow their lead. On the other side, we have, as you said, the smoke signal type of supply chains where the truck driver gets a piece of paper signed, they scan it, they send it half across the globe to have somebody type it in a database literally ... And that happened last year, it's not from 10, 20 years ago ... Then send it back. Everybody knows that this change of medium is introducing errors and not even to speak of the speed, how data is collected and can be analyzed. So I guess I cannot really put a single number to that. It really depends. But unfortunately in average, I guess it's around a six.

Jeff Kavanaugh: So what you're saying is, for the stats nerds out there, that it's a wide standard deviation, even though it's in the right direction.


Jeff Kavanaugh: Which, as Six Sigma aficionados will know, that CPK, that variability can get you in the end just as much as the defects.

Thorsten Wuest: That is very true.

Jeff Kavanaugh: What's the economic case for digital supply networks?

Thorsten Wuest: Evolve or get extinct to be frank.

Jeff Kavanaugh: So it's more than incremental. It is existential.

Thorsten Wuest: Yes. In my mind. Yes.

Jeff Kavanaugh: Can you share a few hard metrics or interesting benchmarks or rules of thumb that you've come across in smart manufacturing?

Thorsten Wuest: Hard metrics are always hard to share. Two of the coauthors of our book are from Deloitte Consulting, and they've worked with countless Fortune 500 companies and smaller companies towards transitioning towards a digital supply network. So the business case is there, I believe.

Thorsten Wuest: Second, when we take the current COVID-19 black swan event, we could see that companies that more closely resemble this digital supply network vision with a heavy emphasis on the digital core ... Again, Amazon and Tesla are great examples ... They fared significantly better than the less agile, less resilient competitors out there. Again, Amazon is in a special situation because of course with the lockdown, people ordered like crazy. So the industry, we have to count that out, but when we think how they used AI vision systems to track their operators and make sure that they socially distance and trace their connections, that company can do that because they built Echo. They have AWS. They have the capabilities and these capabilities create opportunity to react and then stay in the market and grow stronger while others struggle.

Jeff Kavanaugh: Capabilities create opportunity. Nice. What should the C-suite, what should business leaders do to drive a transition to digital supply networks?

Thorsten Wuest: First, don't fall in the trap to just push for a certain technology because you read it in Forbes, you read it in the MIT Technology Review and think, hey, we need AI because the others are doing it. Again, stressing the picture of the CEO shaking a robot hand. Talk to your shop floor operators. Talk to your production planners. Talk to your supply chain managers what they struggle with. What they observe, and then build that vision. Think about both tactical, like the short-term objectives and struggles and the strategic vision in terms of value and measurable goals.

Thorsten Wuest: I guess it has to be said, it's pretty common sense, but we can't repeat it often enough, do not expect that everything goes as planned 100% from the start. This is an organizational learning experience. Things will go wrong. This is complex stuff. You can't expect the project to always adhere to the timeline, that everything works from the start. Fall down, stand up, do it again, learn from it. And don't be shy to get help. Partner up with startups. Startups are seeking partners where they can get first revenue and get data and show their capabilities. Work with academia. We always like to help and then get practical examples and data sets to test our theories. And consultants. I mean, they have experience from different industries and that, and they can help to at least facilitate the vision and change. Remember, I think for the C-suite that's key, remember we are running out of excuses like "we didn't know" extremely fast.

Jeff Kavanaugh: As of the time of this podcast, a couple of months prior, the US Congress passed the Resilient Manufacturing Task Force Act to identify critical vulnerabilities in the supply chain. How will this help supply chain risk in the future and plans to mitigate these risks?

Thorsten Wuest: First of all, I was extremely happy to see this materialize. Manufacturing capabilities are crucial for the well being, long term stability and security of this country. So that is a big step to be recognized from the leaders of both sides in both the Senate and the House. That's great. There's a commitment to manufacturing, and that includes supply chain obviously.

Thorsten Wuest: This is a first step, I believe. I'm excited to see this broad support again. It will address some of these issues that the COVID crisis exposed, but they lingered around for a while. COVID just exposed them. So it's not that everything was golden before. It just worked somehow. On the other side, there has been some great work being done on documenting for example, defense supply chains, because of course the DOD is maybe a little bit more attuned of potential threats to the sustainment of their capability to defend our country. This current crisis just made that more visible to the broader public. That's a good thing that people are talking about it and probably appreciate the factory close by a little bit more than they did in the past.

Jeff Kavanaugh: From policies and the shop floor to superheroes, if smart manufacturing and digital supply networks provide a superpower ... And you know I had to do this with your first name being Thor ... What is that superpower that you think about that digital supply networks or smart manufacturing provides a business?

Thorsten Wuest: Maybe Superman's X-ray vision because he can see through the fog and then see a bunch of data and take the right conclusion from that.

Jeff Kavanaugh: Got it, got it. Still trying to envision you in the Thor suit …

Thorsten Wuest: …the hammer is probably not the right tool to fix the supply chain issues at that point.

Jeff Kavanaugh: That's when you're frustrated about your supply chain.

Thorsten Wuest: Yeah, that's right.

Jeff Kavanaugh: Are you an optimist or a pessimist?

Thorsten Wuest: Trying to be a realist, but venturing on both the optimist and pessimist areas at times. I guess I, if I choose, I believe I'm an optimist overall. And apparently a talker. I can't answer that with one word, I guess.

Jeff Kavanaugh: That's right. What are books or people that stand out as significant influences?

Thorsten Wuest: Obviously I have many people in my network that influenced me greatly both personally and professionally. But when it comes to books, I say Heinlein, specifically Starship Troopers, and Stranger in a Strange Land. And also Huxley's Brave New World and especially Brave New World Revisited, which are still influencing my mindset quite a bit.

Jeff Kavanaugh: What online resources do you recommend for further learning?

Thorsten Wuest: I personally am a huge Wikipedia nerd despite having my account locked for adding the Friends quote to the Unagi site as a student. I literally can get lost reading from page to page, like from medieval battles on the one side to pink dolphins in the Amazon to famous New Zealand rugby players. I can spend quite some time there, and I'm mindful of that not to open it too much.

Thorsten Wuest: On a professional side though, I think podcasts like this or professional societies like SME or ISE, they offer very good and high quality resources often for free that are accessible and digestible, I guess, because they're in small blocks. So I would always recommend them over watching TV. Other than that, when you really want to develop deep skill without having to subscribe to a full-scale program at a university edX or Coursera have great programs or Kaggle for machine learning and AI that you can learn at your own pace.

Jeff Kavanaugh: Yeah. It's amazing the resources out there for sure. Appreciate you sharing. How can people find you online?

Thorsten Wuest: Well, you can check out my personal site, which is just basically my first name and last name.com, but there are many resources and links to our papers, videos, articles, and so on. And then social media like LinkedIn or my Twitter feed @thorstenwuest.

Jeff Kavanaugh: Everyone you can find details for all of the items mentioned on our show notes and transcripts at infosys.com/iki in our podcast section. Thor, thank you so much for your time. And a very interesting discussion.

Thorsten Wuest: Gotcha. Thanks so much, Jeff. I really enjoyed talking to you again.

Jeff Kavanaugh: Everyone, you've been listening to the Knowledge Institute, where we talk with experts on business trends, deconstruct main ideas and share their insights. Thanks to our producer, Catherine Burdette, Kerry Taylor, and the entire Knowledge Institute team. Until next time, keep learning and keep sharing.
About Dr. Thorsten Wuest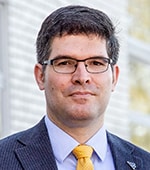 Dr. Thorsten Wuest is an assistant professor and J. Wayne and Kathy Richards Faculty Fellow in Engineering at West Virginia University and globally recognized as one of SME's 20 most Influential Professors in Smart Manufacturing. His research focuses on Smart Manufacturing Systems, Machine Learning and AI, Hybrid Analytics, Industry 4.0, Servitization and Product Service Systems. He received many awards for his work including Outstanding Teacher of the Year 2019, SME Journal Award, and best review paper award by the International Journal of Automation Technology. Dr. Wuest has given keynote addresses in seven countries, has co-authored three books and more than 130 refereed journal and conference articles gathering more than 2,100 citations to date. In addition to publishing his work in the premier academic outlets of his field, his work was featured in Forbes, Futurism, the World Economic Forum, CBC Radio, and World Manufacturing Forum. He serves as Vice-Chair Americas (IFIP WG 5.7) and Associate Editor for ASTM Journal Smart and Sustainable Manufacturing Systems (SSMS) as well as the International Journal of Manufacturing Research. Grounded in the real world, he works closely with industry and serves on the advisory board of several startups, including Maven Machine, Inc.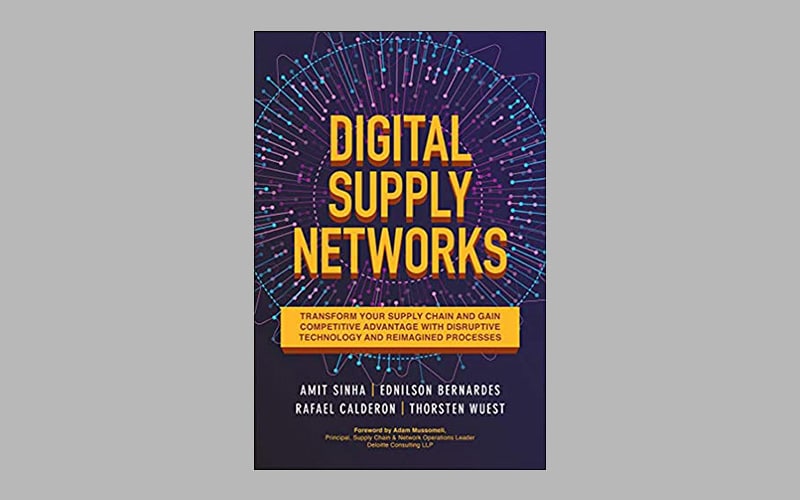 Mentioned in the podcast
"Resilient Manufacturing Task Force Act requires the Department of Commerce to establish for one year the Resilient Manufacturing Task Force. Among other duties, the task force shall (1) identify critical vulnerabilities in the supply chains of products and resources that are essential to U.S. economic security, with a particular focus on vulnerabilities that have been made worse by COVID-19 (i.e., coronavirus disease 2019); and (2) develop specified plans to mitigate such vulnerabilities."- congress.gov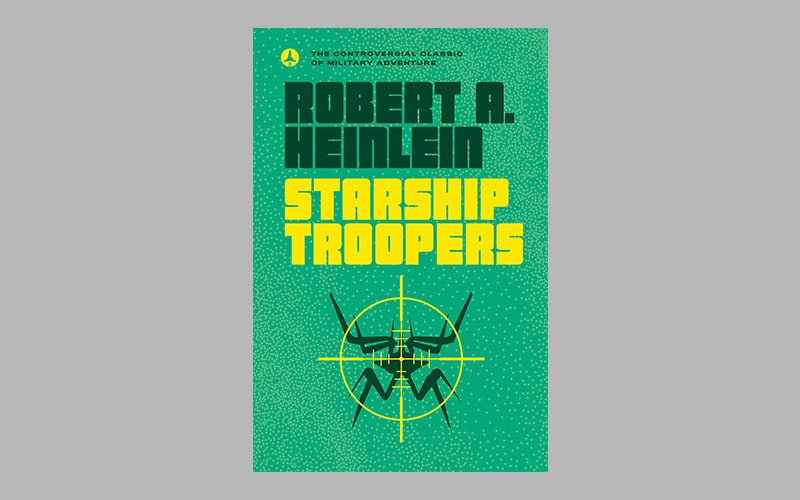 Starship Troopers by Robert A. Heinlein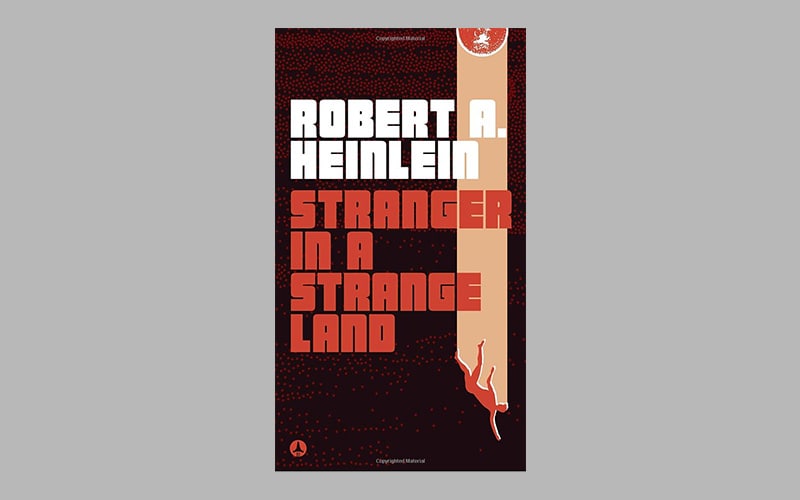 Stranger in a Strange Land by Robert A. Heinlein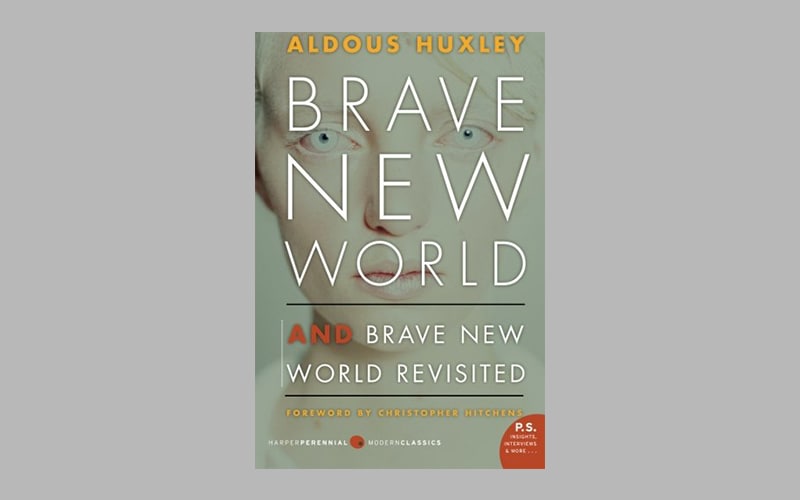 Brave New World and Brave New World Revisited by Aldous Huxley