Infosys ESG Report 2022-23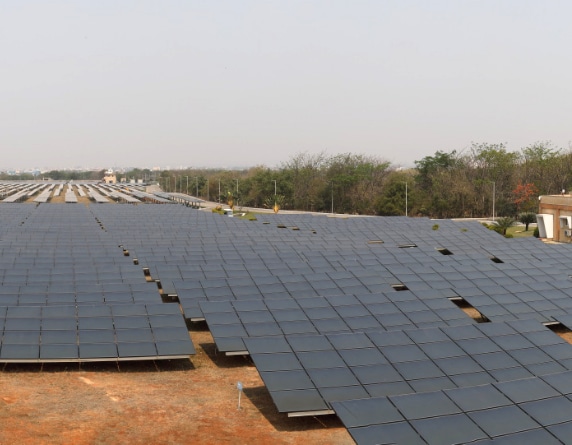 Infosys ESG Report 2022-23
Over the last four decades, Infosys has stayed true to the vision of the founders – to earn the respect of our stakeholders. It is no wonder, therefore, that a holistic appreciation of progress - inclusive of the universe of stakeholders from clients to communities, employees, suppliers, investors and the government - has continued to inform our collective efforts and results, since inception. This ESG report, together with our other publications, reflect our approach, journey and outcomes.
Carbon neutral
4 years in a row
CDP climate leadership
7 years in a row
World's most ethical company
recognized by Ethisphere for the third year in a row
ISO 27001:2013
Information security management standard certified
28.9 mn sq. ft.
of the highest-level green certified space
39 lakes
across our campuses, holding 426 million liters of rainwater storage capacity
~50,000 fresh graduates
hired globally
ISO 27701:2019
Privacy information management standard certified
60 MW
of total installed solar capacity
100%
recycling of wastewater
ISO 14001:2015
Environment management standard certified
35 mn sq. ft.
of office space monitored through Infosys command center
400 deep injection wells
across our campuses in India , providing a combined recharge capacity of around 20 million liters
39.4%
women in the workforce in fiscal 2023
ISO 22301:2019
Business continuity management standard certified
57.90%
of electricity for our India operations comes from renewable sources
2,40,000+
rural families continue to benefit from our carbon offset programs
5.5 mn+ training days
in fiscal 2023
ISO 45001:2018
Occupational health & safety management standard certified
49.92%
reduction in Scope 1 and 2 GHG emissions over the BAU scenario*
66%
proportion of spending on local suppliers (in India) in fiscal 2023
8.5 mn learners
enabled with digital skilling
10.96 MWh/US$ mn
energy intensity for fiscal 2023
114 mn+ lives
empowered via Tech for Good programs in e-governance, healthcare and education
Message from the Chief Financial Officer
ESG is an opportunity
Dear stakeholder,
The business and ethical imperative for enterprises today is to focus on being sustainable, then acting at speed and scale to accelerate impact. At Infosys, whether it is leading from the front and being carbon neutral for the fourth consecutive year, on our journey to net zero, or driving digital reskilling to impact 8.5 million lives, we've been navigating our next in terms of creating a hopeful, progressive shared future. That we know is a responsibility.
Chief Financial Officer
Message from the Chief Financial Officer
ESG is an opportunity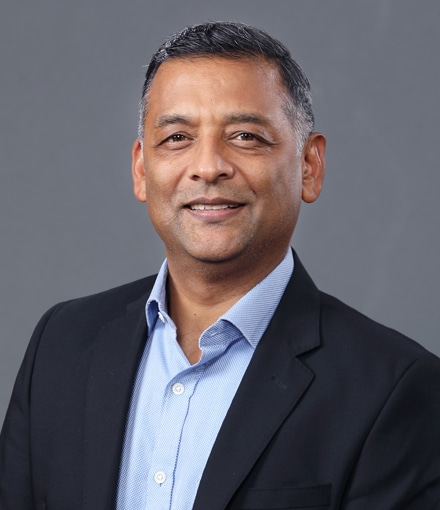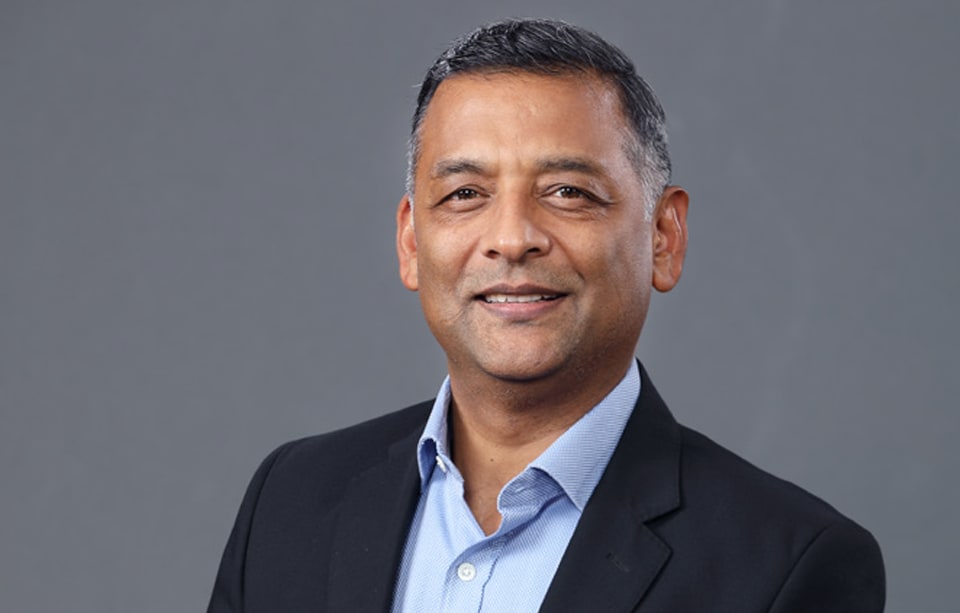 ENVIRONMENT
Serve the preservation of our planet by shaping and sharing technology solutions
---
Browse our environment stories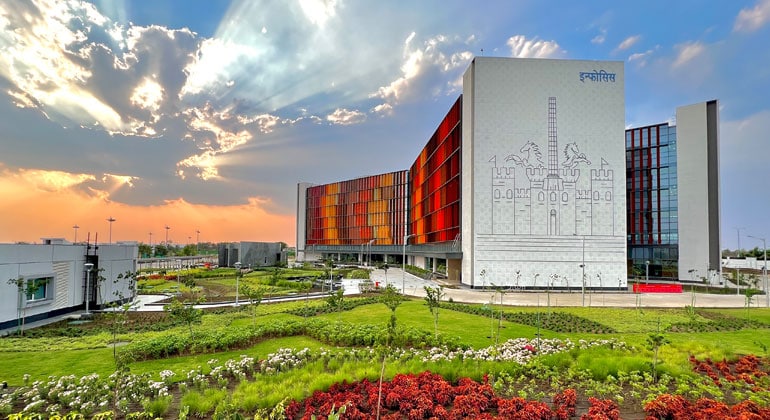 Climate change
Approach to carbon neutrality
Keeping this growing demand in mind, Infosys has been a pioneer in building sustainable campuses. From creating lush green campuses to implementing innovative technologies like radiant cooling, Infosys has deployed one of the largest enterprise-level energy conservation programs globally and achieved significant reduction in resource intensity over the past 15 years.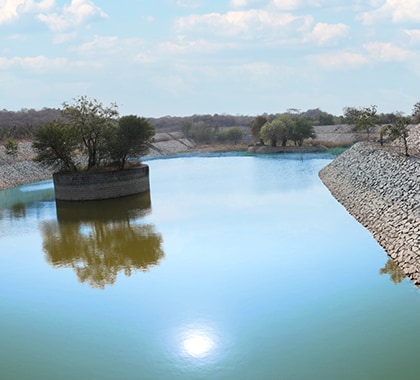 Water
Water conservation
We, at Infosys, are committed to minimizing our water footprint and improving water accessibility in the communities in which we operate.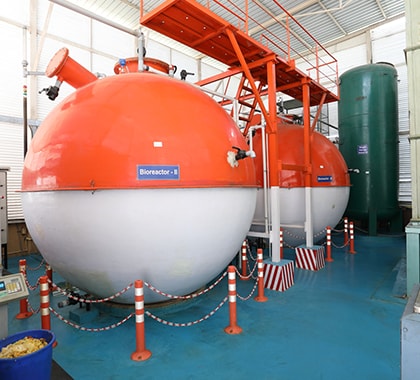 Waste
Waste management
The Infosys waste management practice involves segregation of waste at source, secondary segregation, efficient collection and handling, recycling, and effective disposal of all wastes while adhering to applicable legislations.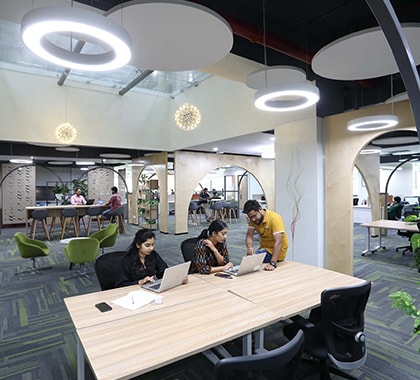 Climate
Engaging clients on climate solutions
Infosys continues to strengthen its position in delivering practical, impactful, ethical and holistic ESG solutions to its clients based on the following strengths

GOVERNANCE
Serve the interests of all our stakeholders by leading through our core values
---
Browse our governance stories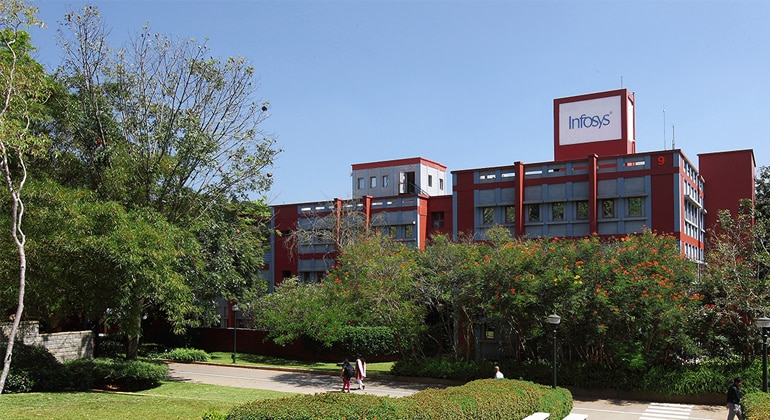 Corporate governance
ESG governance
In October 2020, we launched our ESG Vision 2030. Our focus has been steadfast on leveraging technology to battle climate change, conserve water and manage waste. On the social front, our emphasis has been on the development of people, especially around digital skilling, improving diversity and inclusion, facilitating employee wellness and experience, delivering technology for social good and energizing the communities we live and work in.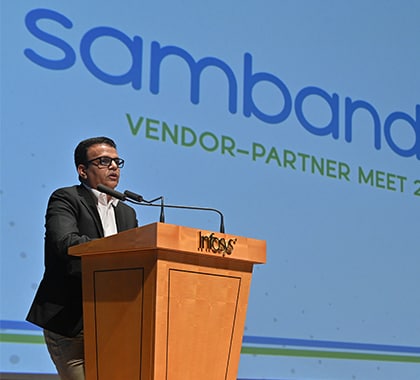 Corporate governance
Building sustainable and responsible supply chains
Infosys believes in and is committed to partnering with the highest quality suppliers to ensure that we deliver best-of-breed business and IT solutions to our clients. As a signatory to the United Nations Global Compact, Infosys...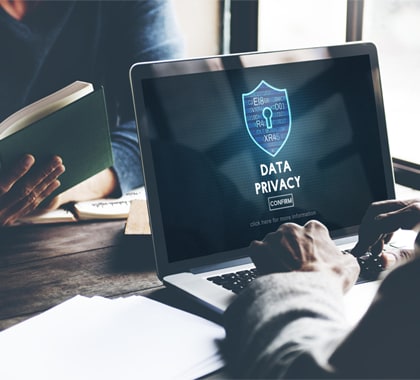 Data privacy
Approach to sustained DP compliance
At Infosys, we constituted the data privacy function over a decade ago as an independent business enabling function reporting to the management and using the globally recognized PIMS (Privacy Information Management System) framework.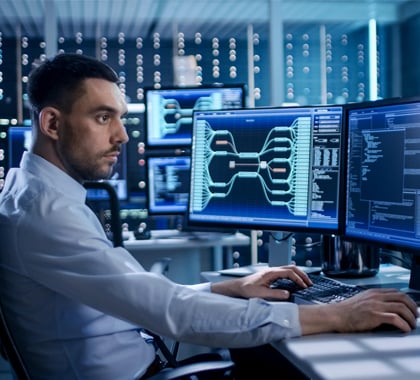 Information management
Cyber security governance
Infosys has a robust and comprehensive cyber security program, managed by a dedicated unit called Information Security Group. Infosys has multi-layered controls with a defense-in-depth approach starting from a robust cyber security strategy supplemented by policies, processes and controls...