Insights
Enabling productive remote work for employees requires companies to implement the right digital technologies.
This can help them increase collaboration and seamless work among employees.
However, they will have to deal with digital transformation challenges, such as complexity of the tools and employees lacking the skills to use them.
Empowering employees to use digital tools with ease, through personalization and training, is essential for new technology adoption.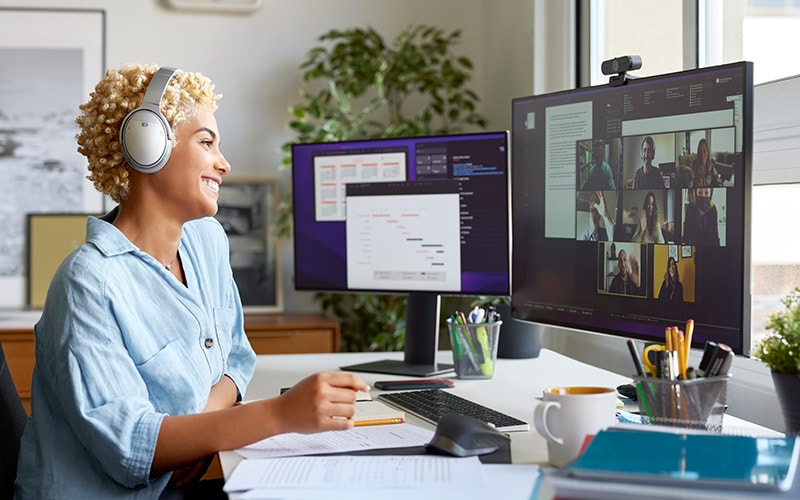 The pandemic may be largely behind us, and hybrid work is on the increase, but many people are still working remotely. And talent retention remains a challenge. Businesses know that employees often prefer to work remotely, and are increasingly building that choice into options for people they hire: Infosys's The Future of Work 2023 survey found that employee retention is a big driver behind the hiring of remote workers.
Close to 65% of respondents, comprising senior executives, say they are increasing remote working to attract or retain talent, thanks to candidates continuing to express a strong preference for remote working. A bonus is that companies that increased retention in the two years leading up to 2022 were almost a fifth more likely to have grown revenue and profits than those that witnessed retention decrease, as the report indicates.
Whether companies had already integrated remote work into their HR policies or not, during the pandemic they found themselves faced with having to build a strong remote work environment to maintain business continuity. That required giving employees the right digital tools for collaborative real-time working – and this demands high-performing devices, networks, and cloud-based applications.
Investment in workplace automation and modernization through digital technologies is expected to grow. According to the Infosys report, employers are identifying modernizing and increasing automation of digital tools as their top investment priority for employee experience over the next two years and the biggest growth area in the number of new workplace initiatives launched. Further, Infosys' Modernization Radar report of 2022 found that, in the two years that follow, companies plan to modernize 50% of their legacy technology estate, and between 70% to 90% in five years.
Employers are identifying modernizing and increasing automation of digital tools as their top investment priority for employee experience over the next two years.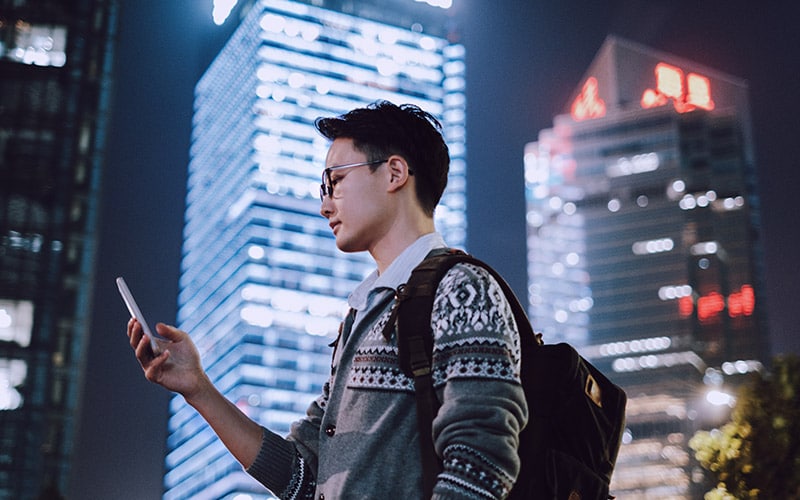 The flexibility delivered to employees by tools that allow them to connect to the office and yet work from anywhere adds to their sense of wellbeing, in turn improving employee productivity.
Digitalization is also a boon for employers. As revealed in The Future of Work 2023 report, beyond making employees' jobs easier and boosting collaboration, digital technologies – through workplace analytics – can also help organizations track and measure employee performance and experience. Virtual meetings, collaboration tools, instant messaging, and employee self-service portals and apps combine to make employees more self-sufficient and connected, which in turn helps organizations improve employee engagement. Automating repetitive tasks improves employee experience.
That said, digitalization has a few downsides. Implementation can be cost-intensive. Also, while employers may be keen on digitalization, using some of these tools can be complex, and employees may lack the skills to make the most of these tools. Meanwhile, technical glitches disrupt functioning and take up time and cost. There is also the issue of workplace digital fatigue and software frustration to contend with.
While employers may be keen on digitalization, employees could lack the skills required to use complex tools effectively.
Companies must be aware of this flip side of digitalization to benefit from it. "Digital technologies are imperative to both monitor and assess employees' performance as well as keep them engaged with colleagues, despite lack of physical proximity. Used correctly, they can foster an environment of personal responsibility and trust, that improves both employee satisfaction and productivity," says Gopikrishnan Konnanath, senior vice-president and global head of engineering services and blockchain at Infosys, in the Infosys report.
To make digital technologies work to their advantage, employers must invest in digitizing prioritized focus areas first. However, building digital tools and investing in high-performing infrastructure is not enough. There must be emphasis on digital tool adoption and its effectiveness. What is most important is making digital experiences human-centric through empathy and personalization.
Companies should focus on digital tool adoption, and making digital experiences human-centric through empathy and personalization.
As Infosys Knowledge Institute's Tech Navigator Report emphasizes, organizations need to create digital experiences that are not merely efficient and user-friendly but those that connect and engage employees. Employees need to feel empowered to use the digital technologies, and this can be achieved through change management, and the right employee training. More than two-thirds of respondents in The Future of Work 2023 report indicated that training was "completely" or "very" effective at driving digital adoption.
Ultimately, investing in technology alone will not help employers boost productivity and engagement. Employers must understand the needs of employees and their experiences, and provide solutions that meet these needs, to ensure adoption of digital technologies in the true sense.