Go to Home
The Digital Accessibility Journey: Exploring Priorities and Investments in Aus and NZ organisations
Tracking where Australian and New Zealand organisations are on the journey
While many barriers and learnings are uncovered in this research, the overall progress is inherently positive. The majority of organisations in this study have embarked on their Digital Accessibility journey, with only 8% making no or minor changes.
Building Digital Accessibility into majority of solutions
Planning some enhancements
Making no or minor changes
There are significant differences in progress being made across different industries.
View accessible version of the infographic.
IT and Telecom organisations are leading sectors for Digital Accessibility maturity, with the highest proportion of Adopters (64%). They are followed by Finance and Consulting where 59% of organisations are Adopters.
Not-for-profit and Public Sector organisations have the lowest percentage of Adopters (37%) followed by the Education and Training sector (41%) and Health and Welfare (42%).
Hospitality and Tourism have the highest proportion of organisations Emerging on their journey (11%) followed by Health and Welfare (10%) and Retail (9%).
"It's encouraging to see 47% Australian organisations in the Adopter phase. However, there's still work to be done given a significant gap relative to New Zealand and economies leading in digital inclusion. We've seen that the health crisis has enabled positive shifts in thinking and action in digital access. It's pleasing to see IT, Telco, banks, consulting and retail firms leading the way in the region, but we certainly still need to see marked improvements around accessibility across both the public and private sectors." — Ron Hooton, CEO, Vision Australia
Finance and Consulting are leading the charge
Finance and Consulting organisations are the most likely to be building Digital Accessibility into the majority of their assets (33%). These organisations are significantly more likely to prioritise Digital Accessibility over other business initiatives, with 25% calling it a "very high" priority, compared to less than 15% in other industries. Does this internal prioritisation lead to more successful results?
Publicly-listed organisations are significantly more likely to be further along the journey, with reporting on ESG increasingly a norm.
The Education and Training sector is currently the least advanced, with 8% in the Emerging phase making only minor changes or unsure and 49% in the Explorer phase. Enabling digital learning during the pandemic has taken priority, often meaning that digital accessibility is de-prioritised or missed.
IT and Telecom and Retail organisations are the most advanced when it comes to implementing Digital Accessibility in their employee-facing systems.
The Public sector is furthest behind when it comes to Digital Accessibility for employees.
Finance and Consulting organisations and Retail are leading the way when it comes to Digital Accessibility in customer-facing systems.
Health and Welfare is most likely to list Digital Accessibility as a "low" priority (20%). This is especially concerning given many people use digital health services or welfare platforms to manage their disability.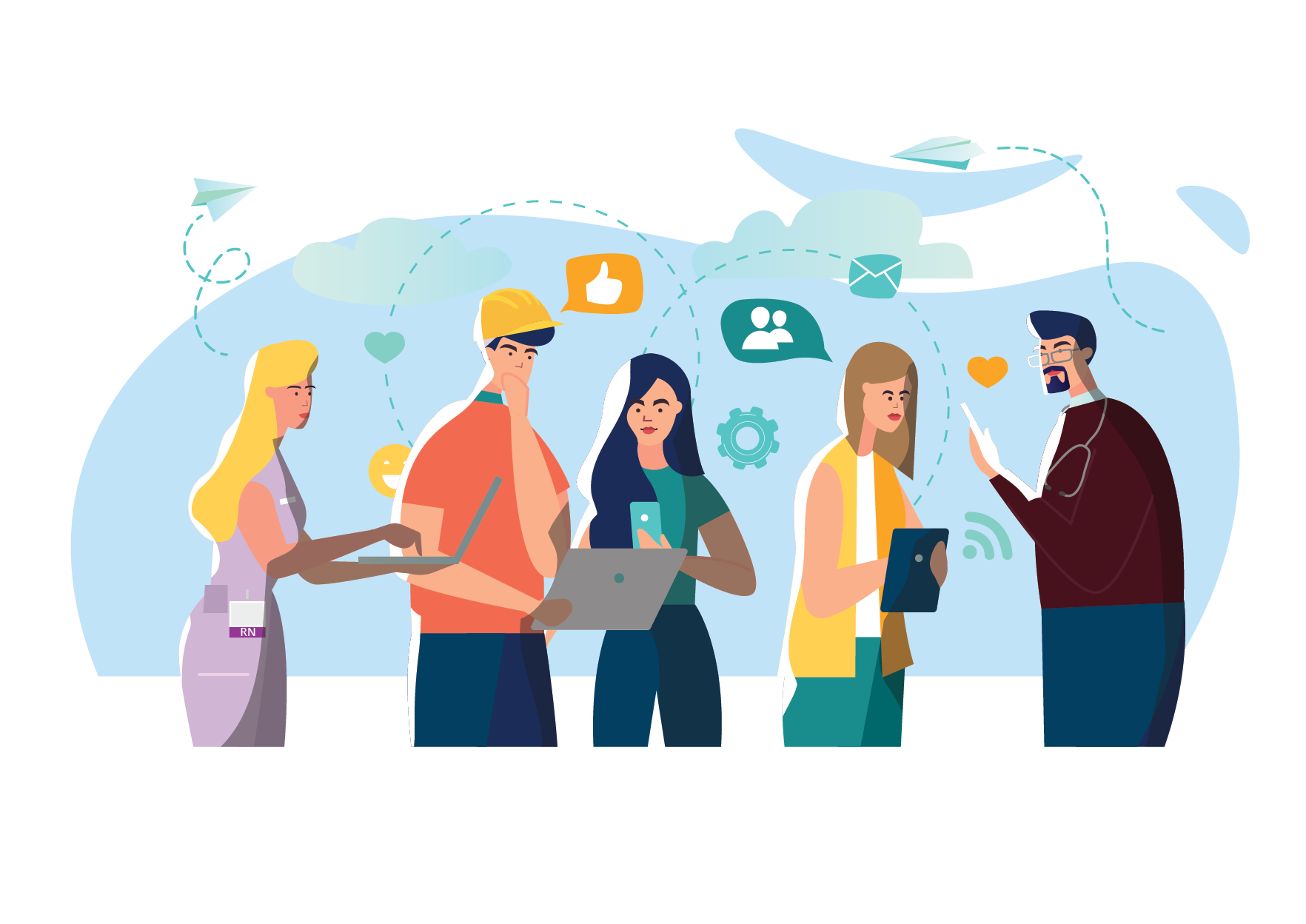 Mid-sized organisations ahead
It is notable that 12% of organisations with the highest revenue ($50m+) are making no or minor Digital Accessibility investments.
Compare this figure to mid-sized businesses ($30m to $49m), of which only 1% are in the Emerging stage of their journey. This middle revenue band is also more likely to have taken on a larger range of general accessibility actions.
Lower-revenue organisations ($10m to $29m) are most likely to be "making good progress," despite the fact that a third of all respondents (36%) believe that Digital Accessibility is not "as important" for these smaller businesses.