Knowledge Institute Podcasts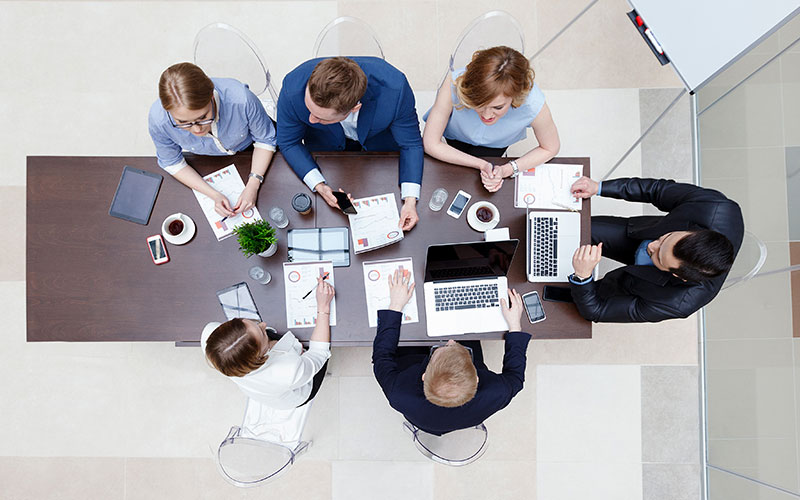 Special Edition: The Global Startup Ecosystem with Prasad Joshi

April 06, 2021
Prasad Joshi, Senior Vice President and Head of Infosys' Center for Emerging Technology Solutions (iCETS), explains how the Infosys Innovation Network works with startups to harness creativity and accelerate digitalization.

Hosted by Jeff Kavanaugh, VP and Head of the Infosys Knowledge Institute.

"At the core of it is the drive that no matter how we or our client enterprises do their innovation, the speed, agility, the diversity of ideas that you would get from startup companies and that entire ecosystem of what they bring to the table in terms of new areas, new technologies, new disruptions, and ability to assimilate that in an enterprise context is key to driving the future proofing of the business."

"That is what enterprises need to do, let these little companies that are called startups bring that innovation curiosity, ability to challenge the status quo and then make a change for us as well."

- Prasad Joshi
Show Notes
00:17

00:31

Prasad, you've been central to harness innovation and accelerate the digitalization of business and industry Tell us more about the Infosys Innovation Network and its role in this strategy.

01:16

What specifically does the Infosys Innovation Network provide your clients?

02:38

Could you give a real life example from both a startup as well as the client's perspective and how it all came together?

04:49

How do financials with the economics work between the startups and the clients?

06:42

How long does it take, typically from the time you start a discussion? Let's say you've vetted a startup and you could work with them from the time that a connection or an opportunity to surface to actually them delivering work or helping a client.

08:14

What advice would you have to a founder to maybe either get involved with this innovation network or something like it?

09:26

To go from strength to strength, what are you looking at now and where do you see the innovation network in the next couple of years?

11:53

What are some tips and guides for working with an orchestrator or a startup?

14:17

Prasad shares how to connect with the Infosys Innovation Network

Jeff Kavanaugh: Welcome to a special edition of the Knowledge Institute Podcast, where we discuss the global startup ecosystem with experts, deconstruct their ideas and share their insights. I'm Jeff Kavanaugh, Head of the Infosys Knowledge Institute. Today, we're here with Prasad Joshi, Senior Vice President of Infosys' Emerging Technology Solutions. Prasad, thank you so much for joining US.

Prasad Joshi: Thank you, Jeff. Thank you for having me here. Great to be here.

Jeff Kavanaugh: Prasad, you've been central to harness innovation and accelerate the digitalization of business and industry. Tell us more about the Infosys Innovation Network and its role in this strategy.

Prasad Joshi: At the core of it is the drive that no matter how we, or our client enterprises, do their innovation, the speed, agility, the diversity of ideas that you would get from startup companies and that entire ecosystem of what they bring to the table in terms of new areas, new technologies, new disruptions, and ability to assimilate that in an enterprise context is key to driving the future proofing of the business. In many ways, 2020, while we would all like to forget the year for the right reasons, it's also, technology-wise, a transformational year where we have done so much of leap in terms of what we have achieved.

Jeff Kavanaugh: What specifically does the Infosys Innovation Network provide your clients?

Prasad Joshi: By bringing in a startup in conjunction with us, are we taking that, we offer the Infosys' scale, we offer the enterprise readiness as one would look at it. In many ways we are de-risking it because we have done the due diligence, the homework required to see how they fit into larger solution sets as required, string them together so they become a string of pearls rather than just a pearl. And it becomes a necklace in that point and then has a different value addition that can be brought in. And that's what you get when you combine Infosys and a startup. And that's what clients are looking for, that they want to de-risk the innovation, they want to limit the dollars and the exposure.

Prasad Joshi: But at the same time, they want the highly innovative, highly emerging capabilities that need to come in. And the last part I would advocate is because you're working through a ecosystem model. We are at the center of that ecosystem. Startups are very much there. The client enterprises are very much there. You get a multiplied effect of investments that the startup has done something, and it's getting used in multiple enterprises, different industries. Within the same industry, different client bases that we can access. And that multiplied effect is also something that clients can leverage in terms of managing their investments. So those are the things that I would consider as this is where clients start to see a significant benefit.

Jeff Kavanaugh: Conceptually, it sounds great. Can you make it real? Could you give a real life example from both a startup as well as the client's perspective and how it all came together?

Prasad Joshi: Personally, we have scanned, in my team, close to 2000 startups world over, they're from different parts of the world. There are about 100 to 120 at any given point in time that are in different stages of evaluation for the things that we were talking about, that we need to qualify them, we need to de-risk client's business. So there are certain attributes that we need. And then about 65 of those are today actively involved in something or the other with our clients.

Prasad Joshi: Now you asked me for an example, let me take a couple of examples. We were looking at what can be done in terms of the security and related aspects that come up. And we found a startup in Europe that has a very innovative approach to how to fingerprint things, but this is a different type of fingerprint. What they have hypothesized and build systems and algorithms and improve tremendous level of accuracy in that process is everyone, every user who types, types with a certain pattern.

Prasad Joshi: So I may be logging in and hacking into Jeff's account, because I know password, I may succeed and so on, all right. Jeff may have standard corporate issues that happen that people share passwords. Well, you can lock it in a manner where we will be able to detect the pattern of password typing as a user by Jeff versus the same string, it's the same password, 1-2-3 string that is being typed. But if Prasad types it, the pattern is different. And this kind of capability is something that we were able to look at as we started doing a biometric-centric capability for one of our telecom providers. We also have a digital customer service and intelligent routing of calls. And we have used a AI startup that understands the incoming speech in real time, can do things like these sentiment analysis, mood analysis type of capabilities. Not only that, it can pick up keywords to help understand where the call should be directed and in the process, direct it to the right place.

Jeff Kavanaugh: Well, since you mentioned examples, I think one interesting aspect, too, is the financial side. Is it more of a connection? How do financials with the economics work between the startups and the clients?

Prasad Joshi: What we have been able to do is bring in a short list of startups, get them to connect and understand the enterprise problems at that scale and depth that is required. Many times, especially when the startups are in their early stages, they do not have a good problem statement, itself, to work. So that, in there, comes startups first, when that they get a highly contextualized place to work with so that they can sharpen their wares. Now is that commercial as yet? Probably not. I'm not talking dollars and cents, but there is a match. The startup starts have an affinity towards the problem statement that they're trying to solve. We go through these stages. We have had paid pilots wherein the actual commerce, that six weeks pilot was done and a few hundred thousand dollars were invested in order to make that happen, that has worked in.

Prasad Joshi: We've also taken some of these IP. I talked about Cortex and a role of digital customer service in AI. Live Enterprise application platform, it has five startups embedded as part of this platform. This is where the role of orchestration starts to come, wherein LEAP, Live Enterprise Application Platform, is the way we would do application management as we roll this forward. And if a particular solution happens to be the best in the market, we will plug that in. So we have looked at capabilities where process mining can happen, process busting can happen. And every time we win a large deal, LEAP becomes a default way by which we want to look at that application management portfolio. We want to look at how do I optimize that portfolio. We need to look at how do you bring in Live Enterprise principles to make it future proof. Along the way, as this business rolls out and LEAP starts to get used, the startups start to play their role in terms of the access to clients' space, problem statement and actual dollars. That second space where you're going to get actual commercial dollars.

Jeff Kavanaugh: One of the things that also would be interesting to know is how long does it take, typically, from the time you start a discussion? Let's say you've vetted a startup and you could work with them from the time that a connection or an opportunity to surface to actually them delivering work or helping a client.

Prasad Joshi: I think there is a method to madness, or how do you sustain this answer to it? And then there is always that maverick situation, so this edge computing cybersecurity startup went from first presentation, sort of multiple leaders from Infosys side being there to this new business model being generated in about 10 weeks. Now to me, that's passion. That's sort of maverick ways of looking at it and opportunity presenting it.

Prasad Joshi: Typically, we have seen anywhere between three months to six months to make sure that there is steady progress. We say this upfront to our startup partners. We also offer them ways by which some of this involvement, their awareness of what the opportunities might look like, their awareness of how Infosys is building the scale to support the business, our ability to bring them into client conversations early on, or put their wares into our living labs, where the innovation is showcased, they start to get that visibility. And that three to six months doesn't feel like it. The feedback that I have picked up is it doesn't feel like a long cycle. It feels like we have been able to move along, tune ourselves, and when the actual deal closed, we were able to be ready for it, is the feedback that I have picked up in the success stories that we have had.

Jeff Kavanaugh: What are some of the things that get in the way, if a startup is out there, a founder is listening and saying, "You know, is this for me?" What advice would you have to a founder to maybe either get involved with this innovation network or something like it?

Prasad Joshi: When a successful capability is brought in, at least in our organization, I would think a lot of enterprises are very similar to ours, that there is a viral effect, and everybody wants to take advantage or benefit from this new kid on the block. And everybody brings in, "come talk to my client, work this in." And what we have learned is that that kind of bandwidth, the founders don't have. They need sharper definitions, they need qualified opportunities. They need stronger access to market where their runways are of a different type.

Prasad Joshi: And we have been able to work that in. We have been able to bring in measures such as, give them an amplification factor through Infosys Living Labs, qualify them enough before we make an announcement that they are ready for prime time sales opportunities, provide them capabilities internally within Infosys to have a "micropractice," if I may call it, a micropractice centered around that particular startup, whereby you start to offer them buffers or insulation that will avoid burnout, but at the same time, take them closer to that journey that they are doing. So that is one part that we have learned and we have worked on.

Jeff Kavanaugh: To go from strength to strength, what are you looking at now and where do you see the innovation network in the next couple of years?

Prasad Joshi: So as you know Jeff, we recently completed a set of tech compasses, and that's our guide book. Tech Compass is actually quite a beefy document where we're looking at the trends and capabilities. We also do these in terms of the emerging spaces and for horizon free trends and so on. We have recently launched some of our campaigns around cloud, Cobalt, or applied AI and things that are happening in that space. As a result of that, we are in the process of launching this digital customer service platform, Cortex, that is in the market. We are launching AI cloud of our own. These are all just publicly announced capabilities, I use them as examples. There are many such initiatives, and as the leader for innovation within the company, we have a view into many of these options. We are significantly enhancing our abilities for co-innovating with our clients where we can come together in living labs and ask the "how might we?" question.

Prasad Joshi: And when you ask that how might we question, it throws up a set of challenge statements that then you can use to go out to startups and say, "These are things that we are seeing in the market. This is what our customers are seeing." So the network size has increased dramatically. And I think our focus is to make sure that the next set of things, and I can go on for what are the spaces and so on. But I think a lot of people who are listening to us today are in that mindset that they know AI is the big thing. They know cyber is the next big thing. They know quantum computing is the next big thing. So I'll not cite those specific instances. We also know that financial services chain and the role of fintechs, retail technology, and retail tech, and likewise are also emerging.

Prasad Joshi: So I will not take those broad brushes, instead leave it at that part, that the next strategies of what we as a company are working on, and I took some of the examples that have been made public and the role of startups. So as an innovation leader, for example, me and my team are spending significant amount of time to ask the question, "Can we partner with somebody? Can we partner with a startup? Can we partner with a startup group within another enterprise, and bring this out together to strengthen our ecosystem?" And that to me is the way I see some of the immediate future to come up.

Jeff Kavanaugh: If innovation leader or business leader for large companies listening to this, what advice do you have for them as they consider working with an innovation network like Infosys, or even trying to do this on their own? What are some tips and guides for working with an orchestrator or a startup?

Prasad Joshi: First and foremost, working with a startup is a change of mindset for the enterprise. We have gone through that ourselves, whether you look at it as Live Enterprise and how we transformed Infosys to be Live Enterprise before we started taking it out in the market, we had to undergo that kind of a change ourselves to say that not everything needs to be built by me. In fact, I can find faster ideas, better ideas, stronger ideas, diverse set of ideas if I was able to tap into this network. And that mindset changed because we built a lot of IP for Infosys.

Prasad Joshi: This mindset change is a crucial step that business leaders, innovation leaders, and our client side, or any enterprise for that matter, needs to adopt into because that also is a subscription to, we understand ecosystems and ecosystem plays are the right ones to go. Having done that change or having done that shift in mindset per se, then there are things that come up in terms of balancing the needs of getting excited with startups and delivering an outcome that is required for my team because many times when you start watching new trends and new capabilities, and you start to get your toys in your hands, it is possible to look at it in that manner. And I'm blessed with being part of a company like Infosys, where quarterly outcomes matter. So even though I have the R&D or the innovation hat, I still have to justify that ideas that we produced are revenue worthy.

Prasad Joshi: And that, to me, that ability to sense and transform it into early visibility to what the actual commercialization is, not every time you will get revenue. Sometimes you'll get differentiation, sometimes you'll get brands, sometimes you will get cost optimization. All of these are valid levers. So that second thing that I would advocate that as you make the shift from being able to rely on an ecosystem, what is the outcome that that ecosystem can give me and how do I pull the levers? And then sustain the rapid implementation base because we are working with really smaller companies and for them to thrive, for them to grow, they need rapid responses. That is what enterprises need to do, that let these little companies that are called startups bring that innovation curiosity, ability to challenge the status quo and then make a change for us as well.

Jeff Kavanaugh: Amazing. As we wrap up, Prasad, what resources do you recommend so folks can learn more?

Prasad Joshi: We have a email ID, IIN_community@infosys.com. This comes to several of us. So anyone who's listening, please write an email and we'll be more than happy to engage, connect, share more information. We do have a link, but it's a rather long, long link. I would simply say Google Infosys Innovation Network, and we should be the first hit on the search. So take a look at that. There are public forums, there are articles. Jeff you have, yourself, initiated some of these in the Knowledge Institute pursuits that we have followed. So that could be another great place to get started. But simplest, Google it, we should be the first link and IIN_community@infosys.com. These should be the two ways to access the information really rapidly.

Jeff Kavanaugh: And everyone you can find details on our show notes and transcripts at infosys.com/IKI in our podcast section. Prasad, thank you so much again for your time and a highly interesting discussion.

Prasad Joshi: Thank you, Jeff. Thank you for having me here. And it's an exciting time for startup led innovation and the ecosystem that we're working on. So look forward to hearing more comments and feedback.

Jeff Kavanaugh: Absolutely. Everyone, you've been listening to the Knowledge Institute Special Edition, where we talk with experts on the global startup ecosystem, deconstruct the main ideas and share the insights. Thanks to our producers, Catherine Burdette, Christine Calhoun, and Dylan Cosper. Until next time, keep learning, keep sharing and keep innovating.
About Prasad Joshi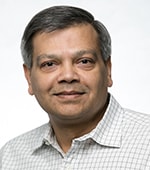 Prasad leads Infosys Center for Emerging Technology Solutions (iCETS). iCETS is the key unit within Infosys, responsible for building expertise in emerging technologies and contextualizing them to create business solutions for Infosys clients. Prasad has been instrumental in building the strategic 'Living Labs' program at Infosys and through it has setup co-creation labs with key clients.
His portfolio focus includes AI and Cognitive Solutions, Blockchain, Design and Experience, AR-VR, and Cyber Security and Data Management. Under Prasad's leadership iCETS has created products for Live Enterprise Application Management (LEAP), Cyber Security (Cyber Next), Digital Customer Service (Infosys Cortex), Conversational Interfaces, data privacy, enterprise gamification, and location based solutions among other areas. As part of global charter, he leads the creation of startup ecosystems – Infosys Innovation Network (IIN) and academia relationships.