Purpose points
Digital
Transformation
Infosys Digital Radar 2022 has found that technology adoption has leapt ahead over the pandemic, creating a new minimum standard for companies to meet. But those who get the most of their technology are those that and elevate the human element across the life cycle. The report surveyed nearly 2,700 digital transformation leaders from the U.S., Europe, Asia and Australia, and discovered that the winners have embraced the human-centric era for technology."
"
Focused initiatives in sustainability almost unfailingly reflect in a marked increase in revenue growth, accelerated transformation effectiveness, boosts in profits and shareholder value. ESG measures will increasingly grow to influence and eventually change the metrics that measure transformation success, especially when consistently demonstrated through engagements with stakeholders across the board.
"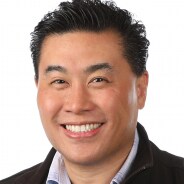 R "Ray" Wang
Principal Analyst & Founder, Constellation Research.
Rates of digital adoption have risen steeply across all industries
Companies in all industries have accelerated their adoption of new technologies.
Companies that wait too long to adopt digital technologies cannot survive
The Knowledge Institute has formally tracked digital transformation since 2018.
Previously a portion of businesses lagged behind, watching the technology journeys of others before starting their own.
Those "watchers" are gone.
Watchers Disappear.
The
digital floor
has replaced the
digital ceiling
Previously, a digital ceiling separated most companies from the most advanced digital adoption
Elite adoption mattered in previous years
Industries pursued tech initiatives at varying rates
The digital floor is a foundation of baseline technologies that all large enterprises must adopt to remain relevant
Cloud computing and legacy modernization are the basis of this floor.
Fewer than 1% of the nearly 2,700 business executives surveyed said their companies had yet to start adopting these two digital initiatives.
Adoption jumped 27 percent across industries, while variation fell 87 percent.
Beyond efficiency,
experience
guides
Technology delivers efficiency
Respondents tell us their technologies are effective at efficiency
But that's not what they want from tech transformation
Companies want technology to improve experiences and spur innovation
Spur innovation
Develop data-driven culture
Create new business models
Increase customer engagement
The most frequent transformation objectives tend to be the hardest to achieve.
ESG commitment
provides direction
and clarity
Strong ESG commitment provides the people-focused framework to steer technology in the right direction
Tech delivers on ESG.
But companies don't often turn to tech to achieve ESG targets.
ESG commitment informs company culture, shapes mindset and provides purpose that guides decision-making.
For tech transformation to deliver effective results, companies must unify tech adoption and human purpose.
Human-centered practices and the stakeholders they impact.
High tech adoption and ESG commitment deliver top-tier effectiveness.
Register to
Download
Digital Radar 2022