The Sustainability Project will drive progress by focusing on urgent issues facing our world across five key areas:
Net Zero and Energy
Realising ambitious pledges and goals
Resilience & Adaptation
Preparing for environmental and social change
Circular Economies
Creating sustainable economic systems
Ecosystems & Resources
Building regenerative systems
Social Sustainability
Strengthening societal trust, inclusiveness and cooperation
Featured Economist Impact Insights
Navigating Tomorrow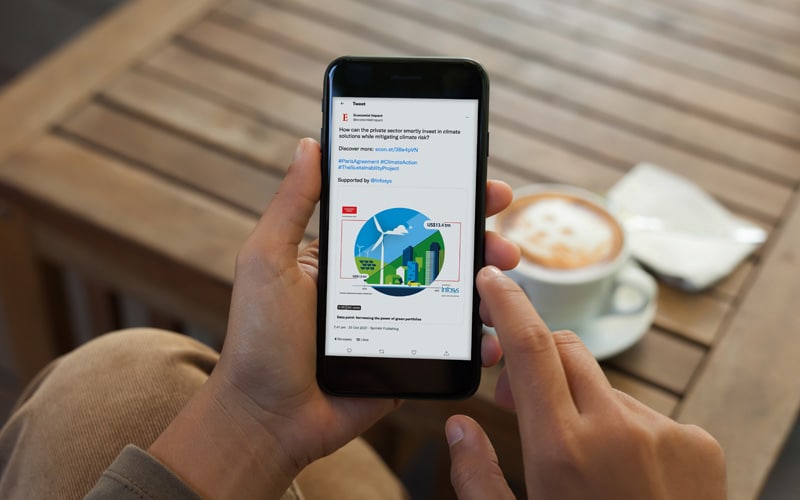 Insights that inform
Creating tools and enabling research to shape sustainability dialogue and solutions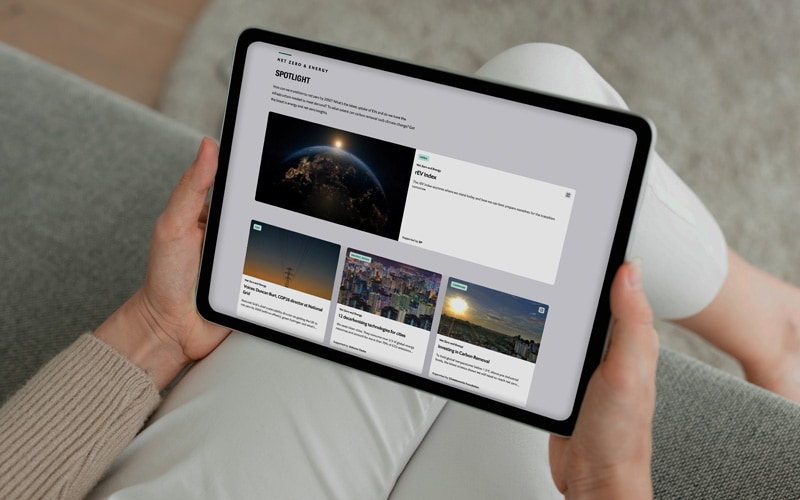 Experiences that immerse
Contextualizing the most important climate issues on the road to tomorrow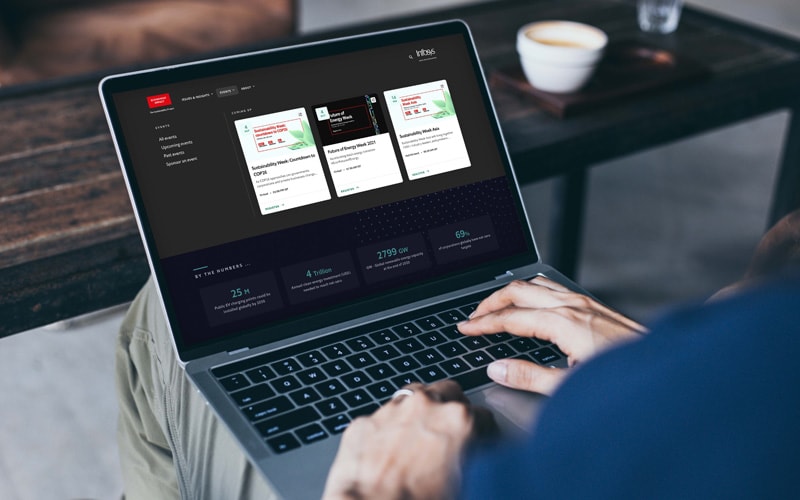 Platforms that drive action
Convening an influential community of stakeholders with power to effect change
Sustainability at Infosys
As an early proponent of responsible business, Infosys has integrated Environment, Social and Governance (ESG) into its business fabric.
Being Digital.
Being Sustainable.
The Infosys digital framework is built to enable live enterprises that can sense, respond and adapt. In a rapidly evolving environment, this approach will bring every sustainability stakeholder closer to the outcomes they seek. In the enterprise world, the live enterprise approach is driving lasting transformation in every industry from agriculture to retail.