The License to Dream
It was early 2001. Vishnu Bhat, an IT professional based in California, happened to make a phone call to a friend in India. The friend, a diabetic, told him about his struggles to access the devices that help him manage his sugar levels better. The pump had to be imported, which took its own time, cost quite a bit, its availability and continued support was not guaranteed making it practically unviable. Hearing his friend talk about his struggles unsettled Vishnu. This phone call felt like a moment of reckoning. He knew had to do something about it. But what that thing would be, he did not know then.
Today, he does. As the co-founder, chairman, and managing director of Blueneem Medical Devices, Vishnu helps build affordable medical devices for patients across the world. The idea germinated in India, but the products support hospitals across several countries.
A plausible impossibility is better than a convincing possibility. Vishnu Bhat
The journey, however, was not a cakewalk. From convincing medical professionals about the quality of his made-in-India products, and managing cash flow challenges, to navigating the regulatory environment, Vishnu applied his spirit of endurance and resilience to traverse the hurdles.
"Throughout this process, our familial values of honesty, integrity, and fairness were the guiding principles that shaped his entrepreneurial venture," he says.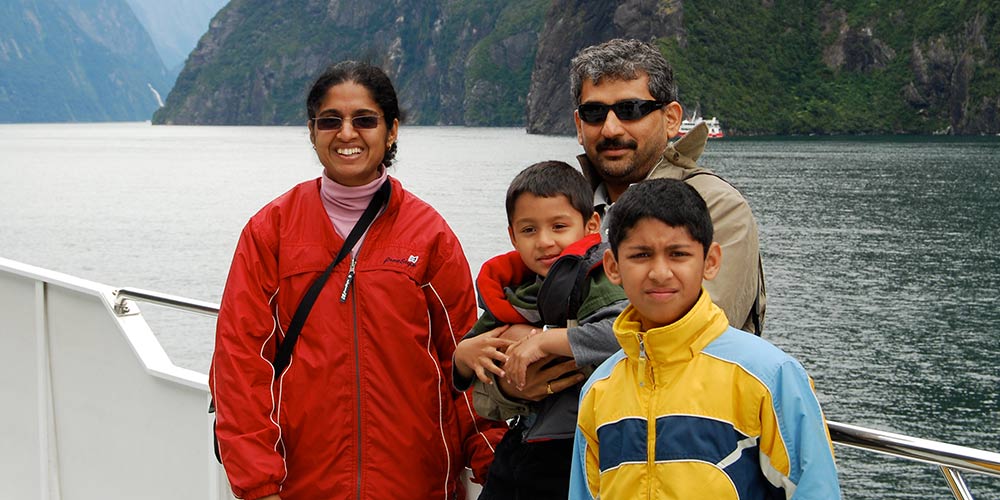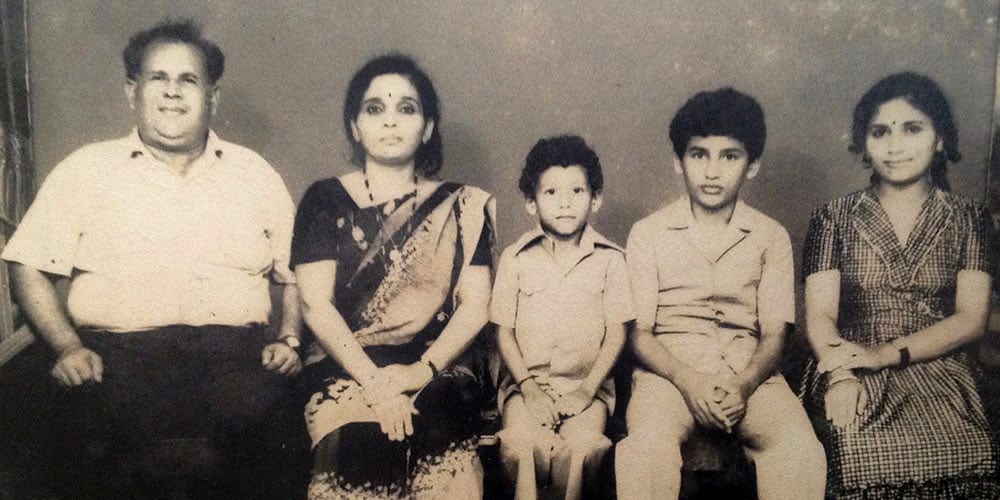 In the present day, as part of the $11 billion medical devices industry in India, Vishnu has a lot on his plate. There is a need to constantly innovate, develop need-based devices, and bridge the access gap in healthcare. All this without any compromise on the quality standards. To this, he added a lesson learnt at his previous workplace, Infosys, "You can build and grow a successful business ethically."
Where the seeds were planted
Born in Uttara Kannada District, Karnataka, as a child, Vishnu learnt his early lessons from his father. He too was an institution builder– an economics professor, who built a respected, not for profit, educational institution from scratch as its Principal. His father's entrepreneurial spirit had rubbed off on him in his formative years. He grew up knowing he will build a meaningful institution someday. It was only a matter of learning the ropes, the intricacies of building one.
Transitioning from childhood to early adulthood, the young engineering student Vishnu was mesmerised by devices. As an instrumentation engineer, he often spent hours studying devices and how they brought a transformational change to human lives.
Among varied interests, healthcare was a subject close to his heart. As a new graduate in developing India, Vishnu was concerned about inadequate access, especially in the case of medical devices. Why did India, a land of experienced medical professionals, have to import a vast majority of such products? Again, these were questions he had no answers to back then.
Upon graduation, Vishnu found employment with an instrumentation technology company in Bangalore that dealt with medical devices among other instruments. Soon after, he found himself yearning to make an impactful contribution to society. So, he joined an engineering college in 1992 to ignite young minds and inculcate the love of instruments among students. The affinity for instrumentation was something that Vishnu developed in college, so it was no surprise that he wanted to instil a similar passion among his students as well.
Simultaneously, he also began exploring international higher education opportunities in Bio Medical Instrumentation. A chance meeting with a cousin, however, nudged him to take a detour. The cousin told him that an Indian IT company was looking for software engineers. Vishnu had never coded before, but he was eager to learn. Probably it was his learnability that became the deciding factor for the future employer, and they hired Vishnu almost immediately. Here he was a small-town engineer, entrusted with the responsibility of handling a technology company's clients in California.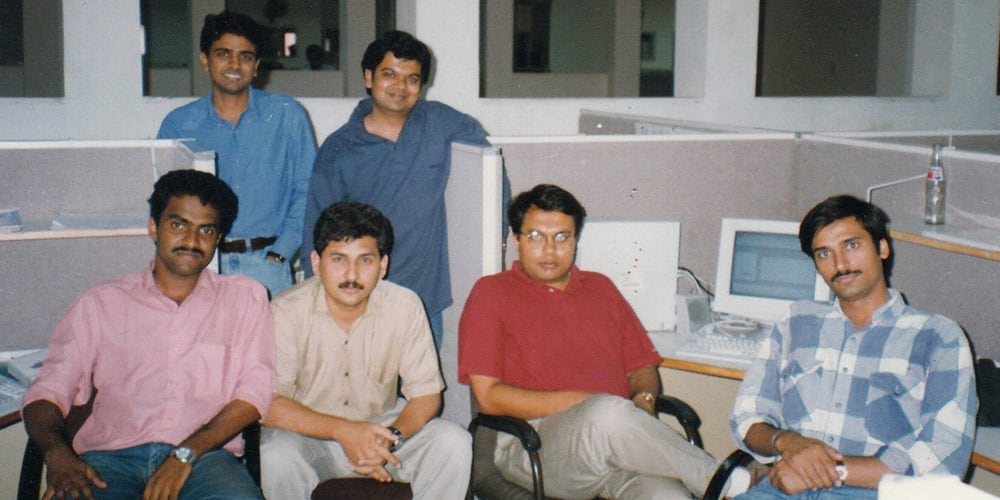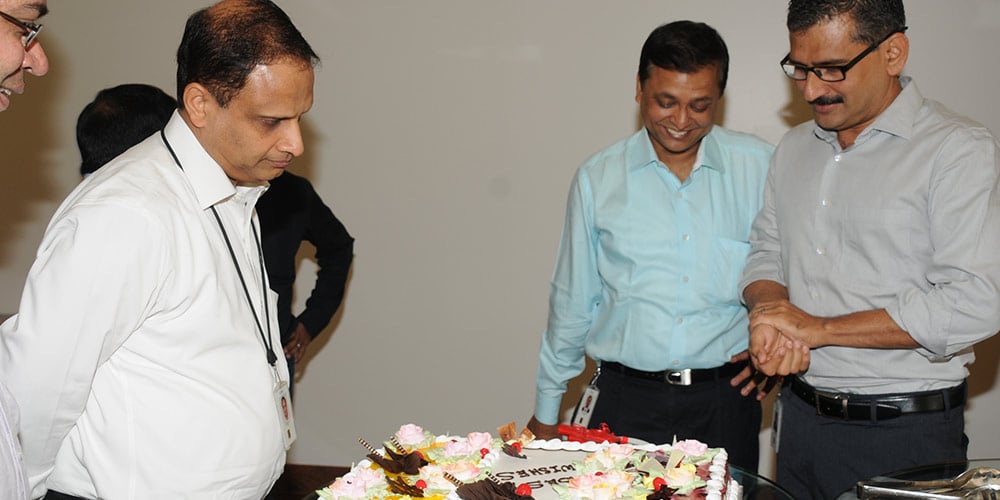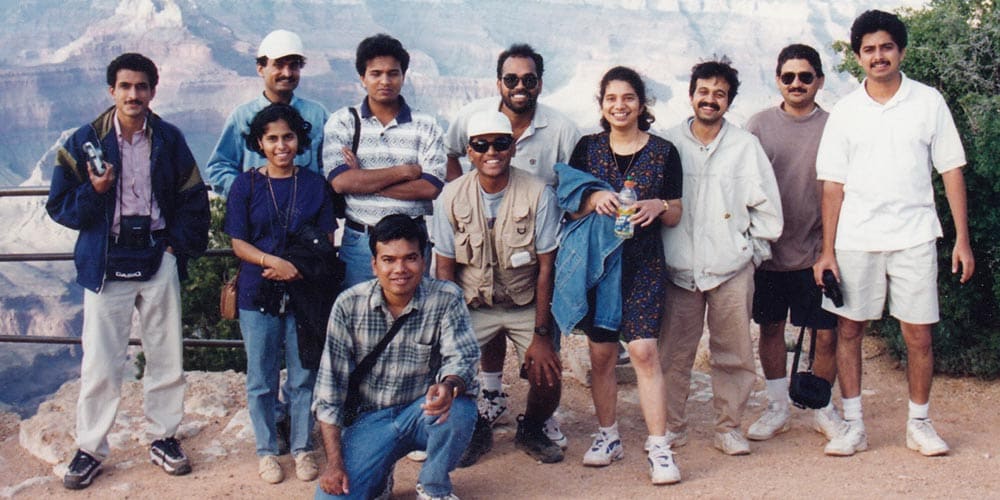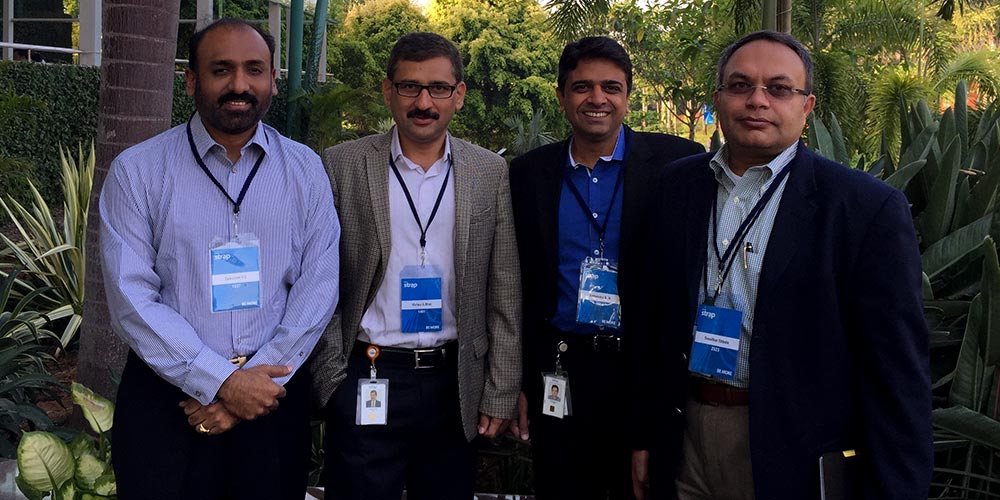 Seed to scale
The medical devices industry in India is import oriented, with almost 70% of the products dominated by international companies. The overreliance on global manufacturers causes diagnostic delays and medical intervention gaps. This was a problem that Vishnu set out to solve.
Luckily enough, he found like-minded partners who were motivated by the same values. Together, they were determined to bridge the loopholes and produce quality medical devices locally. Through their shared vision and mission, Blueneem Medical Devices was born in 2009.
Here was a man truly committed to the cause of building a transformative business that was ethically run. Vishnu Bhat
Setting up a business was just a small part of his ambition. The real deal was to convince doctors and hospital management to utilise Blueneem products. He understood their concerns. Until then, they had only used imported devices. So the common questions that he encountered were: Are the products reliable, how do you maintain quality control, and is it affordable? Once the first few sets of customers were satisfied, word-of-mouth publicity helped the rapid expansion of the venture to several hospitals in all major cities in the country.
Vishnu is not a medical professional but believes that the ability to learn makes a difference. It was this very character trait that landed him a coveted position at a major IT company.
Dreams do come true
There are several pivotal moments in an entrepreneur's life that mould their startup's track path. For Vishnu, his family sowed the seeds to create an ethical business while his professional career widened his perspective.
Vishnu credits Infosys, his employer of 23 years, as the genesis point of his entrepreneurial aspirations.
The year was 1993, a period when businessmen were viewed with suspicion. But the entry of N R Narayana Murthy changed the dynamics. Vishnu recalls his first rendezvous with Mr Murthy during a training session where the founder declared their mission of building a company that the country will be proud of.
"I got goosebumps hearing those inspiring words. Here was a man truly committed to the cause of building a transformative business that was ethically run. NRN gave me a licence to dream, and he led by example," says Vishnu.
At the company, Vishnu almost felt like an entrepreneur, working across markets such as Australia, Canada, Singapore, and the United States. Every three years, he received an opportunity to explore a completely different business segment, including several breakthrough technological innovations.
With a global experience at hand, Vishnu was steadfast in his dream of building for India. This was home, after all. Eventually, as he returned to India in 2009, the germination began. He had started to meet his now-founders to develop a purposeful medical device business.
"A plausible impossibility is better than a convincing possibility. These words by NRN motivated me to get serious about entrepreneurship, which was built with integrity of purpose," he adds.
Being an active sportsperson reinforced the grit required to build and execute an idea. For instance, when Vishnu injured himself during a biking expedition. A habitual thinker, when he reflected on his accident, he realised it was because he was holding on to a water bottle while making a sharp and risky turn. He should have let go of the bottle and used both his hands to make that turn, but he didn't and injured himself. He was holding on to the wrong thing.
At Blueneem, he often uses this example. "I frequently ask myself and the team to reflect on the water bottle to ascertain if we are focussing on something less important," he explains. No one should hold on to the metaphorical water bottle.
I wanted to create something that will outlast my life. And that is exactly what keeps me energised every day. Vishnu Bhat
From there to now
A true measure of success is not necessarily the monetary aspects of a business, but how many lives are impacted by it. Having said that, Vishnu sought to build a profitable business that stayed sustainable. Achieving profitability provided room to expand and grow organically in India and international markets.
A testimony to Vishnu's genuine desire to democratise medical device manufacturing was his early interactions with doctors to seek feedback. One of them, Dr Ramesh, HOD of Paediatric Surgery at Indira Gandhi Institute of Child Health, was pleasantly surprised at Vishnu's value-driven approach.
"I was under the impression that businessmen typically compromise on values. But Vishnu never did. So, when I expressed concerns about the unavailability of dilation devices, he promptly kick-started the product development. The devices were a game-changer for children's healthcare," says Dr. Ramesh.
Vishnu's mission is far from complete. With a massive population where healthcare accessibility remains a challenge, he is keen to build an ecosystem where people fall ill less often.
"I wanted to create something that will outlast my life. And that is exactly what keeps me energised every day," he signs off.