Saans: Breathing life into neonatal healthcare
Mirbelin Signarpi and her husband Dor Sing Jisso had moved from Diphu to a small village near Manja in Assam with dreams of a better life. They took up farming of sesame, mustard and other grains, and built themselves a small hut.
Amid the abundance of nature and the cackle of farm animals, they dreamt of raising a small family far from the bustle of city life. Within the first year of their marriage, their dream of a family was coming true. But, one day, seven months into her pregnancy Mirbelin began experiencing a sharp pain in her stomach.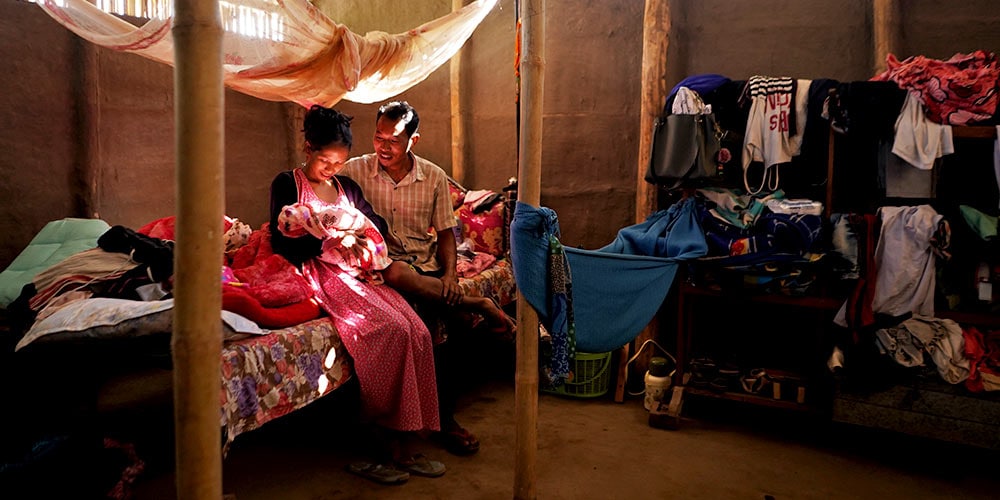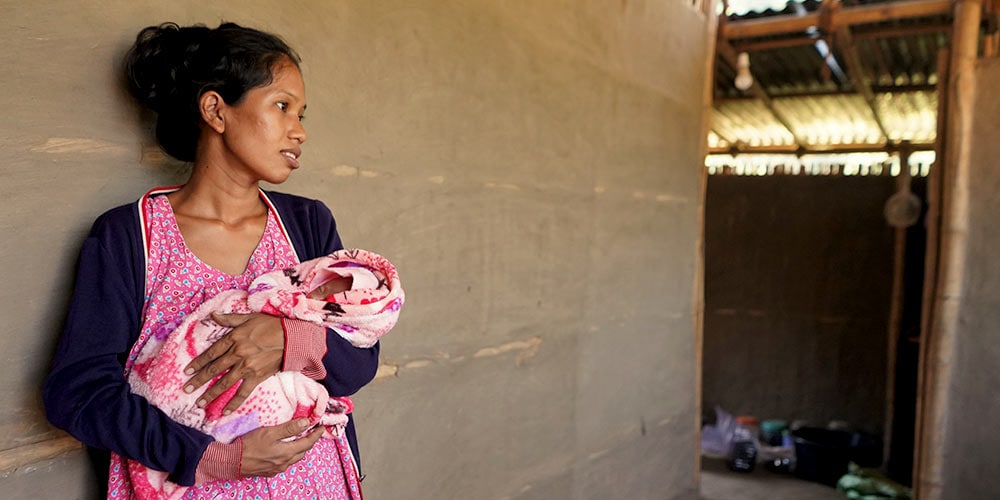 She had to be rushed to a hospital in Manja town but, because the hospital did not have the facilities to support a premature birth, they were referred to Diphu Medical College and Hospital (DMCH). The couple recalls the 17-km auto ride as the most harrowing journey of their lives.
Mirbelin gave birth to a baby girl, but the newborn had to be given respiratory support. With the help of proper neonatal care, equipped staff, and superior facilities in DMCH, Mirbelin and Dor Sing's little girl made it through the ordeal.
For Rahmot Ali and Nazeera Begum's third-born son too, the facilities at DMCH would be a lifesaver. Residents of Doboka in Hojai district, Nazeera had given birth to their child at a local hospital, but the baby had to be brought here after 12 days because he was suffering from pneumonia.
Initially, the couple had passed the condition off as a regular cough and cold, but when the coughing wouldn't stop they took him to the nearby hospital. When the treatment there didn't work, Rahmot had no option but to book a private taxi for an astronomical INR 5000 to reach Diphu.
"When the doctor [at Diphu] looked at our baby, he said he is in very critical condition and that we have brought him too late, but still he said that the staff will try their best to cure him," Rahmot recalls. "The first 3 days were very difficult for the baby, [but] on the fourth day we could see improvement, and today he is much better."
Assam, which had one of the highest infant mortality rates (IMR) in the country until recently, saw an IMR below 40 for the first time in 2020. According to the Sample Registration System's Statistical Report 2020, released in September 2022, India's neonatal mortality rate (NMR) was 20 per 1,000 live births in 2020, a two-point decline from 22 in 2019. The NMR ranged from 12 in urban areas to 23 in rural areas. In fact, this is a global problem. UNICEF data shows 2.3 million children died globally in the first month of life in 2021. That number translates to around 6,400 neonatal deaths every day.
A kid in a remote area of Assam should be getting the same treatment as somebody getting to a specialty hospital. Nitesh Jangir
Like the hospital at Diphu, the Gauhati Medical College and Hospital (GMCH) also receives infant patients in critical conditions from far-flung areas.
Anjana Ahmed, the emergency in-charge at GMCH, reckons that the hospital gets around 78 cases per day or 15 cases per nurse. "Most cases are from outside Guwahati. [In some cases] if the case is not handled within 10 minutes, it's very dangerous for the baby".
"New-born babies face several issues… due to the timing of the delivery, but the main issue is the lack of proper baby care after delivery. Most cases are referred cases and if they don't reach on time, more problems occur… [and] after reaching if the treatment doesn't start immediately, it gets worse".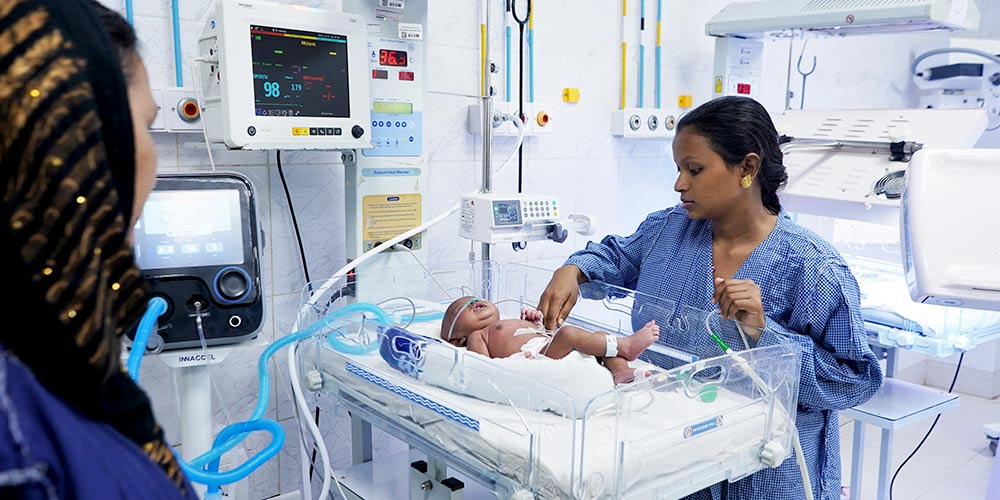 Not every family and child can survive the ordeal.
It was such a grievous loss faced by a family in Bengaluru in 2015 that motivated Nitesh Jangir, co-founder Coeo Labs and founder InnAccel Technologies, to make the breathing support device—Saans. One night, Nitesh witnessed an intubated child being brought into the hospital in an auto. The tube had punctured the baby's lungs by the time he was brought in and despite sincere attempts the doctors and staff couldn't save him.
"And that's where the treating physician told me that if this baby could have received the proper treatment, the proper breathing support at the place where this baby was born, we could have saved it," Nitesh recalls.
With more research the engineer understood that the existing equipment for breathing support was suitable for use only in healthcare centers with sophisticated neonatal intensive care units (NICUs) and well-trained staff. Rural and small-town healthcare centers lacked adequate neonatal care facilities. Further, time and mode of transportation added to the problem of access to emergency care.
Nitesh spent months in different hospitals to understand the issues around neonatal emergency care.
"Somehow, I like spending time in hospitals because I don't have any responsibility to treat anyone. I can just sit there, watch what's happening, and review the same situation from a different perspective again," he said. "Then I go and discuss with doctors and nurses, trying to understand what patients do in emergency situations. For me, that was more important because most healthcare problems are preventable".
Nitesh draws much from his own experience of growing up in a village 23 kilometers from Seekar in Rajasthan with no tertiary care hospital that could provide specialty care.
"It was an accepted fact that if somebody got really sick, they would die because you had to take them to Jaipur which, at least at that time, used to take 4 to 5 hours. Also, not many people could afford transport," he said.
Though he wanted to become a doctor, life had other plans for him. Much later, a professor would explain to him that human biology was nothing but a complex and unique system—just like a machine. The professor convinced him that he could use engineering for the good of humanity.
"I joined the Stanford India Biodesign Program, where they train engineers and doctors on how to work together and solve complex healthcare issues," he said. "I was pretty sure all through my time [in the program] that my focus is to solve essential medical problems".
"We were determined that we don't just want to provide access to care because non-quality care can be as or more dangerous than not getting care. [The point was] to make sure that in whatever we do we find the gold standard…that a kid in a remote area of Assam should be getting the same treatment as somebody getting to a specialty hospital."
Saans is a portable neonatal CPAP device that can be used before and during transport to an NICU as well as in non-NICU settings. Designed for low-resource settings, this device is expected to help address over 150,000 respiratory distress syndrome-related deaths in India every year.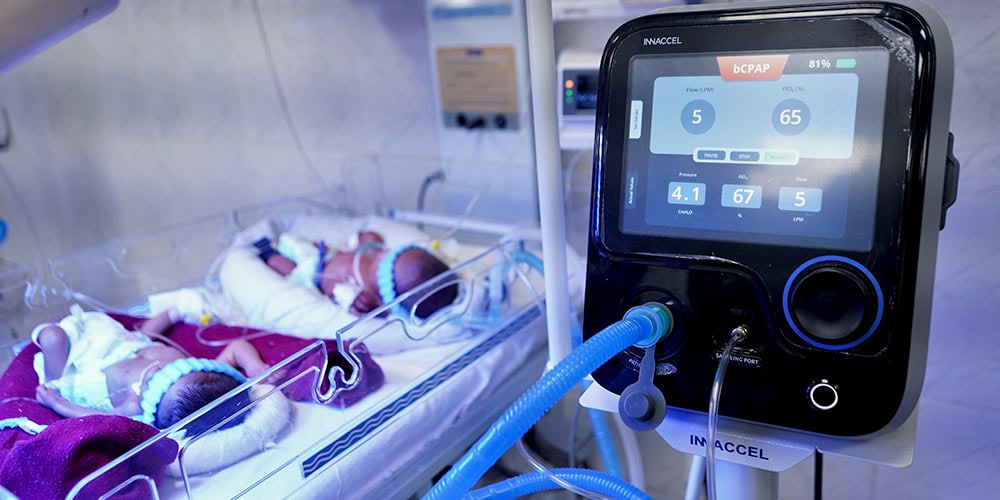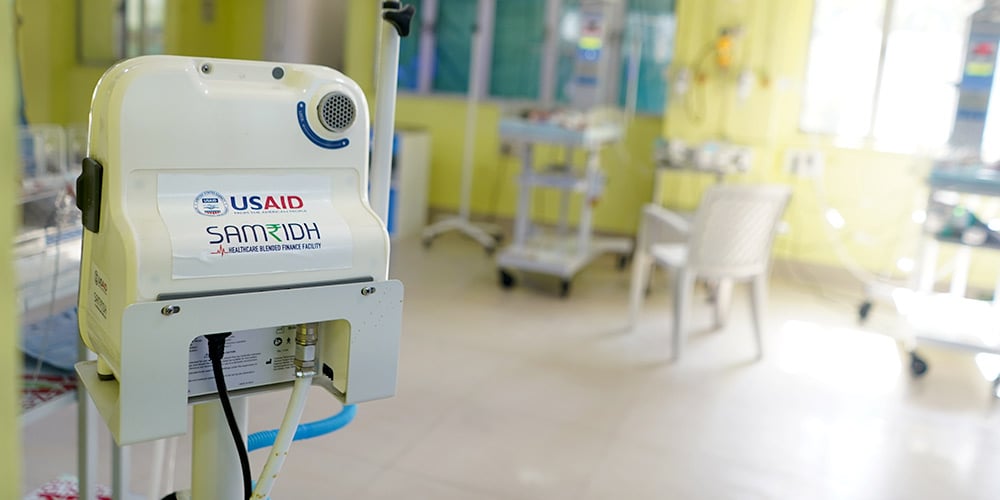 Garima Devi, an ICU technician at DMCH, finds the machine easy to use since all parts, including the compressor, are already assembled.
"As a technician, we just need to enter the right data in the settings as the doctor says. The overall process is very easy to understand and implement. Even the nasal prong is very easy to attach to the baby. Personally, I find it very easy," she said. "When a baby is admitted and ventilation is required urgently, it comes in handy."
According to Dr. Gautam Medhi from GMCH, CPAP (Continuous Positive Airway Pressure) is a very important piece of equipment that can reduce respiratory distress in the early stages of the disease.

Dr Lakhyajit Boro, associate professor and head of the department of pediatrics at Diphu Medical College, explains why the CPAP technology is especially helpful for premature babies: "These babies need respiratory equipment such as CPAP. It provides a customizable concentration of oxygen and pressure by opening the blockage in the windpipe. It can also open up collapsed alveoli by applying positive pressure. This will enable the baby to spontaneously breathe easily. In this way, we can provide effective treatment to the RDS patients until they reach a stable self-sustaining condition in our facility."
Taslimarif Saiyed, CEO and Director of the Centre for Cellular and Molecular Platforms (C-CAMP), under which Nitesh's Coeo Labs was incubated, believes that science and technology has a phenomenal opportunity to make interventions in fields like healthcare, agriculture, animal health and environment.
"We are very, very excited that we can actually expand and scale up to the next level because India would need new innovations, new context-based innovations, from and for India and beyond. And I think that's the model that we want to further expand," Saiyed said.
Currently, Saans has deployed over a thousand devices across rural and urban hospitals in India. In Assam alone, the company has deployed 157 devices and aims to have around 307 devices running in neonatal and pediatric units in the next few months.
Nitesh's innovation has been recognized across different platforms, including Infosys Foundation's Aarohan Social Innovation Award. Coeo Labs is also backed by stakeholders such as C-CAMP, USAID, ASME, and IPE Global.
Nitesh now wishes to build an ecosystem around Saans, with trained caregivers and technicians to ensure that there is a seamless integration of this technology in their current work environment.
As for Mirbelin and Dor Sing, they want their child to grow up to be a doctor so that people like them who live in remote villages never have to worry about access to quality emergency healthcare.