Mission Maatram: Alleviating poverty through education
While carefully tending to the garden on an Infosys campus in Chennai for the last 20 years, the seeds of a dream had taken root in Kuppamal's heart: putting her grandson through college so he could land a job in a similarly impressive campus, where thousands go to work.
This was no small desire. Hers was a single-income household. All the duties of raising two grandchildren had fallen on Kuppamal's small shoulders, after her daughter passed away while giving birth to her second child. The men in the family were either unhelpful or no longer in the picture. Giving the children higher secondary education had already been a slog; buying even the admission form for further studies was beyond her means.
But on that campus, which she calls "a temple", Kuppamal had witnessed such big wishes being granted. Children of several of her colleagues — from the company's housekeeping, gardening, and security staff — had completed their college education without spending so much as for "a notebook or a pen". All they needed was a promising scorecard. "And a meeting with Sujith sir from the Maatram Foundation," she recalls, beaming.
Sujith Kumar is an HR business leader at Infosys. In 2013, he learnt how simple questions have the power to transform. It changed his world.
The first such question had greeted him outside a college hall in Madurai, where he had just concluded a career counselling talk. A young girl waiting with a notebook clutched to her chest quizzed him in beautifully-phrased Tamil: "Can you help me get into a course which will land me a job immediately? I am good at studies and want to support my sibling's education."
That prompted Sujith to pose the other life-altering question. "Would you offer me one free seat?" he asked the principal of one out of several colleges whose students he had addressed for free as a motivational speaker. "I can give you 20 seats," came the answer. "We want to include underprivileged students in our classes but don't know how to select them. Please help us find good candidates."

It is not just about 'change', it is a 'transformation'. The Maatram Foundation is alleviating poverty through the power of education. Sujith Kumar
Today, that young girl from Madurai is a graduate working for a product firm in Bangalore, which lets her fund her sibling's education. As for Sujith, the episode encouraged him to start a movement. "It is not just about 'change', it is a 'transformation'. The Maatram Foundation is alleviating poverty through the power of education," says the human resource specialist and NGO founder.
The Maatram Foundation helps underserved students get all-expenses-paid admission by tying up with colleges that want to give back in the form of free seats. In the nine years since its inception, the programme has partnered with as many as 60 institutions to put more than 2000 students from the economically weaker section through college. 95 percent of those students have so far found opportunities with some of the best organizations in the world. Some get as many as four offers.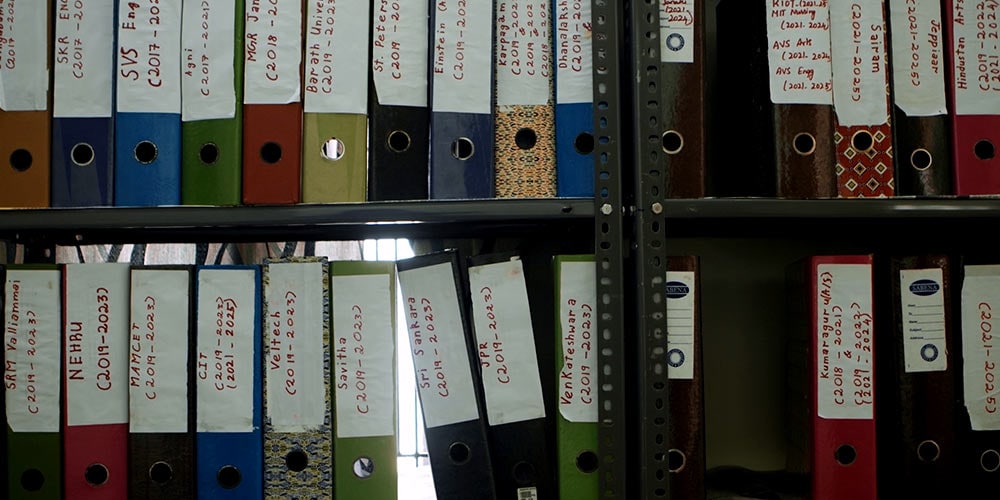 The need for such interventions is pressing. The gross enrolment ratio (GER) in higher education in India stood at a mere 27.1 per cent for 2019-20. One in eight Indian students enrolled in school or college opts out before completing their education, data from the National Statistics Office shows. Higher costs are the main deterrent to further education.
Rather than widely promoting its work, however, the foundation has stayed with its founding principles. Important among them is the fact that the names of student beneficiaries — several of whom are orphans and children of single parents — are never revealed. The rule came from a desire to protect them from any bias or unwanted attention.
Kuppamal's grandson went on to pursue a BE in electronics and communication engineering, and is all set to start working soon. He will donate his first salary, he tells her, towards educating a student from a struggling family.
Giving back has been at the heart of Maatram. Sujith credits the Infosys ethos for this. None of this would have been possible if his day job did not permit him flexibility. He was also trained by the company's learning and development department early on in his two decade long career with the organization, and that is how he got used to public speaking. Had it not been for this, he would not have made the connections at colleges that have made his mission possible.
The Maatram model is simple and easy to replicate, says Sujith. The seats are free so there is no input cost. With volunteers and former beneficiaries, they are able to run a skills-building programme — everything from mathematics to brain yoga — to improve their readiness for interviews and jobs. The initiative has touched lives across Tamil Nadu and he is confident it can grow to cover other Indian states that suffer from more pressing gaps in education.
For the Maatram founder, a particularly inspiring moment early on had come from meeting Sudha Murthy, chairperson of the Infosys Foundation. "We were on a 45-minute drive to a cancer mission. She asked what I did and then said I should aim to go beyond being an HR person - to do something that makes everyone proud," Sujith recalls. "I think I have done that."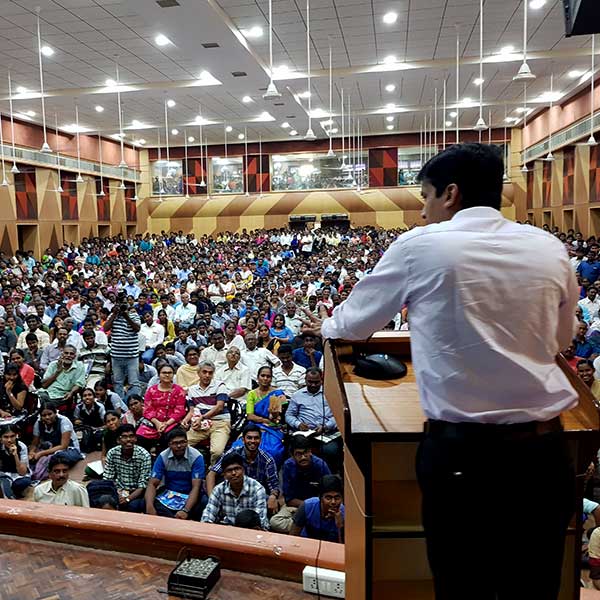 What could be better? You cannot help bring change outside if you cannot change your own vicinity.Sujith Kumar
Now, he works Monday through Friday on human resources development at the company. On weekends, he is at Maatram where he sees his role as "developing the people around" him. Indeed, many members of the support staff at Infosys have happy stories to tell, just like Kuppamal.
There is Valli, a security guard and single mother whose daughter was able to become the family's first graduate. Suguna, who works in housekeeping, lights up when she says her daughters had earned and saved up enough to buy a shop for her retirement years. Selvam, a maintenance professional, has been able to send his son to engineering college, at no cost.
Some of these students have gone on to be Sujith's colleagues. "One of our plumbers' daughters is working in the same unit as me, and I am the HR partner for her," he shares, happily. "What could be better? You cannot help bring change outside if you cannot change your own vicinity."